One of the things fans love about Wattpad author and YouTuber Gwy Saludes is that she's very transparent with her followers and takes Areums and Eggwytes along for every milestone in life. ICYMI: Gwy had rhinoplasty and chin augmentation in July and did a face reveal on social media to update her fans. In her recently uploaded vlog, Gwy takes her subcribers with her before, during, and after her experience with surgery.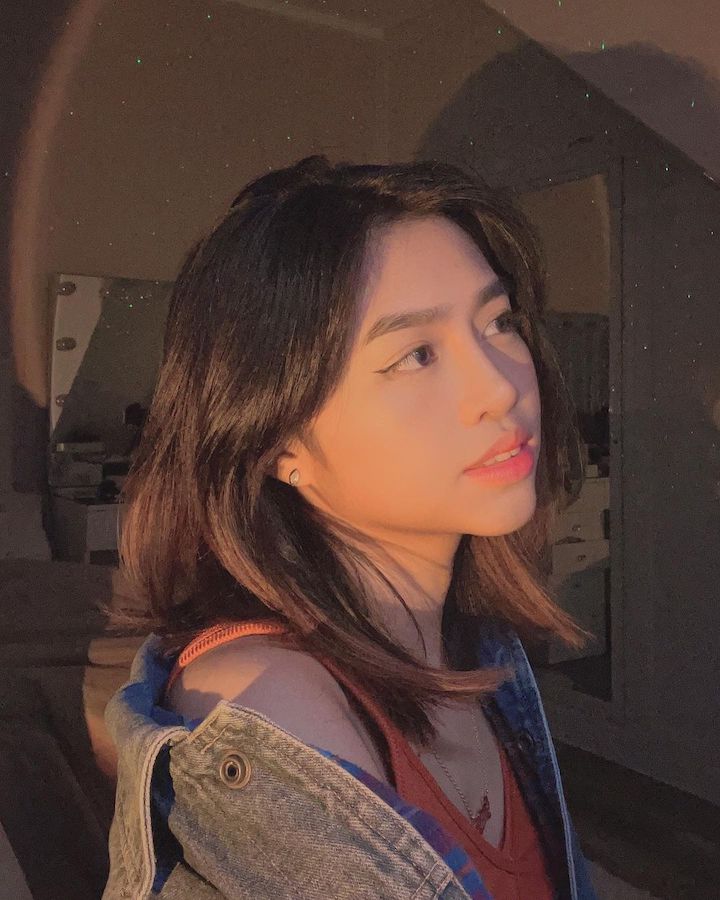 ADVERTISEMENT - CONTINUE READING BELOW
According to Gwy, getting rhinoplasty was somewhat an impulsive decision. She shares, "I was watching a lot of TikToks and vlogs about rhinoplasty and naisip ko na parang, 'Uy, gusto ko no'n.'" But at the same time, it was something she's been passively thinking about for a long time now. "My nose was my biggest insecurity, it's on me na," she adds. Aside from rhinoplasty, Gwy also had chin augmentation, which she shares was something she did not originally plan for.
On why she decided to get it on a whim, Gwy shares that the lockdown seemed like the perfect time to push through with it. "Naisip ko, kung hindi ngayon, kailan?" Gwy says. 
How much was Gwy's rhinoplasty + chin augmentation?
After doing research on which doctors to consult and asking her sister for guidance, Gwy decided on approaching Dr. Lajo for her surgery. Her procedures cost around P200,000, but she also shared that the price varies depending on the anesthesia used. In her case, it was more expensive than the usual amount because she chose to go with general anesthesia. 
Gwy's rhinoplasty experience
Gwy also shared what it was like to go under the knife for her. Aside from getting procedures on her nose and chin, Gwy also had stitches at the back of her ear from where the doctor got the cartilage that was used in her procedures.
With general anesthesia, Gwy was asleep for most of the procedure. "Nagising ako sa dulo pero sedated pa ako... Habang ini-stitch ako, napapanood ko sila," she says. She also gave post-surgery updates almost daily in her new vlog. For her, the hardest part were the first and second days after the procedure. At that time, Gwy says that she was breathing through her mouth, was asleep for almost the entire day, and was taking four medications. Her nose did not hurt, but her chin did. She also said that it would take one year for her to fully heal from the surgery.
ADVERTISEMENT - CONTINUE READING BELOW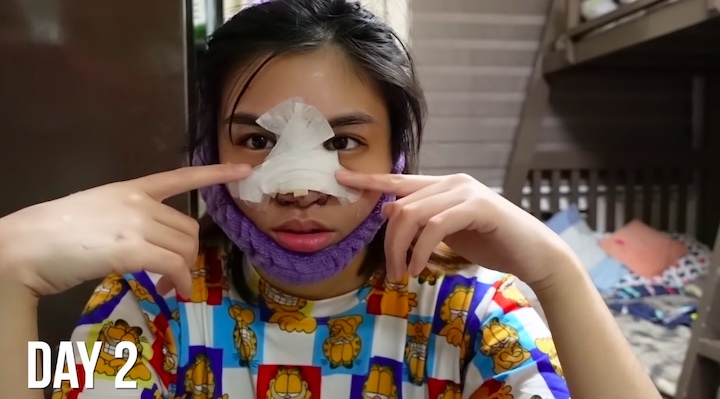 While Gwy has gotten support and positive messages from her friends and fans, she also couldn't avoid having other people say negative things about her choice. But Gwy stands her ground and once again clarifies that her decisions about her life are her business and hers alone. "Hindi big deal sa friends ko, hindi big deal sa'kin, hindi rin masyadong big deal sa family ko, so hindi ko maintindihan kung bakit siya big deal sa ibang tao. I did it for myself. I did not do it for you so I don't need your opinion."
ADVERTISEMENT - CONTINUE READING BELOW
Watch her vlog here:
READ MORE:
Gwy Saludes Talks About Adjusting Between UST and ADMU Campus Cultures
Gwy Saludes Answers Fan Questions and Talks About How She Writes Her Series
Gwy Saludes Reveals Which 'University Series' Character She's *Really* Like
Gwy Saludes Shares Updates on Rhinoplasty, Speaks Up Against Bashers