Taylor Swift is more than just a singer. She is a storyteller, a genius of genres, and a role model to young girls. Not only is Taylor a 12-time Grammy award winner, but she is also a record-holder of the highest concert attendance for a female artist. Taylor is dubbed as "the music industry" for a reason—she traversed genres, innovated music, told countless stories, and grew up into an admirable woman while surviving the harsh glare of the spotlight. For the generations who grew up with her, she is the world's big sister.
ALSO READ: Taylor Swift Gives Advice for Fresh Grads: "Never be ashamed of trying"
As she jumps from town to town for her ongoing The Eras Tour, she takes us back to all the eras we went through in life with her and all the lessons we learned along the way. Scroll to learn more about all of Taylor's eras so far! 
1. What's her name? Taylor Swift
Taylor was first introduced into the world as a 16-year old girl from Nashville, aspiring to be a country music star with her self-titled debut album.
This era was all about beginnings. It was about taking that first big leap forward and sitting behind the steering wheel to take action for your dreams. Taylor was only a teenage girl when she built the foundation of the empire we are seeing today. So, the debut era is a reminder to never let anyone use our youth against us because nobody can limit what the young can do for their ambition.
ADVERTISEMENT - CONTINUE READING BELOW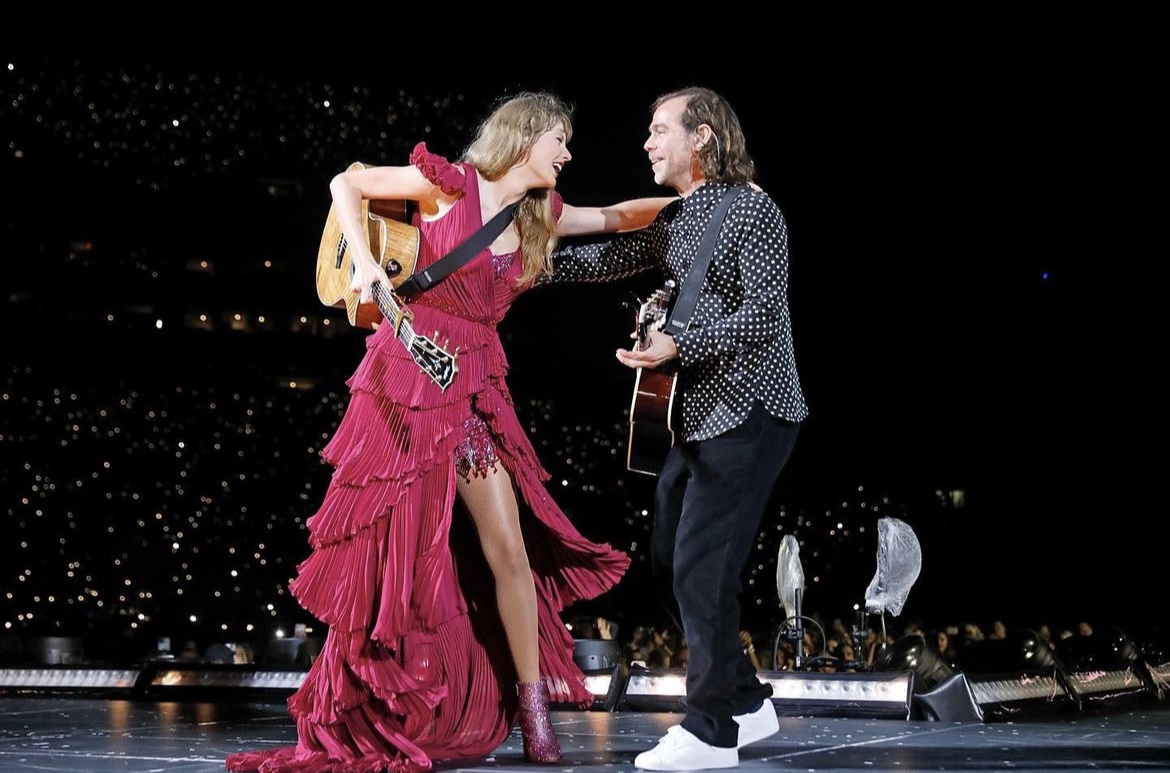 2. Young, innocent, and Fearless
Ah, the era that won Taylor her first Grammy award. Following the success of her debut album, Taylor knew that there was no other way for her to go but up.
The album name Fearless sums up this era in the best way possible because it featured stories of a teenage girl's adventures as she grew up experiencing romance and heartbreaks. Fearless is all about breaking limits you may have imposed on yourself before. It taught us to embrace our immense potential and to do everything we can to reach the summit. Ultimately, the Fearless era was the coming-of-age phase that inspired us to experience as much of life as we can without holding ourselves back.
3. The dramatic Speak Now
Marked by its theatrical aspects, Speak Now cemented Taylor's status as a household name in the music industry. It is also her first and only self-written album, mainly serving as a clapback to the haters who were doubting her songwriting abilities at that time.
The Speak Now era is when Taylor accompanied us in our transition from innocence to understanding as we prepared to say good-bye to the golden years of youth and face the days of adulthood. However, Speak Now's fairytale-esque vibe—as seen on her stage designs and wardrobe during the tour—still reminded  us to keep our child-like imagination as we enter the days of young adulthood.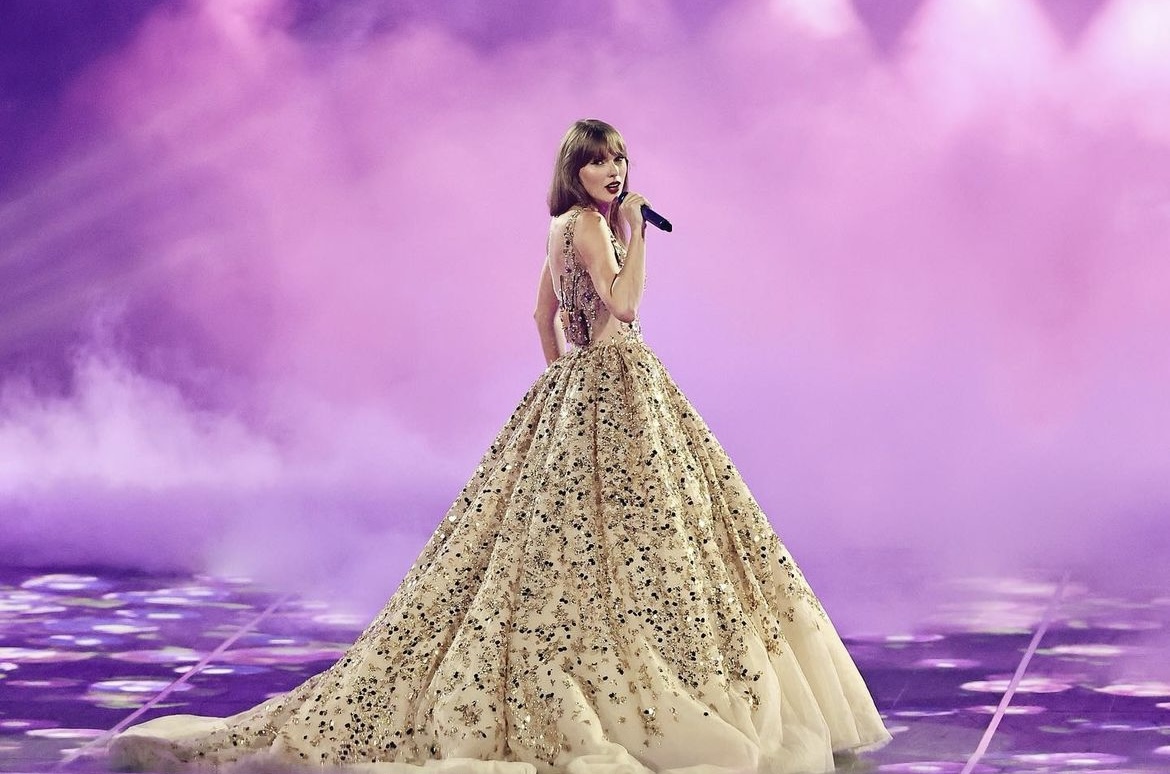 4. Burning Red
The Red era marked the beginning of Taylor's series of self-reinvention as she shifted to the mainstream pop genre for a larger audience. She went from being a country sweetheart to a mature young woman. This era was a huge turning point for her as reflected on the different music genres, aesthetics, and themes of the album.
ADVERTISEMENT - CONTINUE READING BELOW
Red is the color of passion, romance, rage, and heartbreak. Although the heartbroken persona of the album taught us a clearer perspective of life and love, sans the rose-tinted glasses, it also reminded us that we can reinvent ourselves and recover from setbacks whenever we want. This is the era where Taylor got traded in  her signature tight curls for straight locks, her feminine dresses for high-waisted shorts and striped shirts. Taylor showed us that people can change and new things aren't as scary as we once thought.
5. She was born in 1989
In the 1989 album, Taylor completely owned the pop genre. This was arguably her loudest era because she was pretty much everywhere—on the radio, at award shows, in the world's biggest stadiums, and the streets of New York City.
1989 Taylor was unstoppable. This iconic era taught us to stand up for ourselves, be clear with what we want, and unapologetically lunge forward to hold our dreams tightly. Since this was also the time when Taylor moved to the concrete jungles of New York, the 1989 era was also about leaving our shell to wander around and discover brighter and better places where we could definitely belong.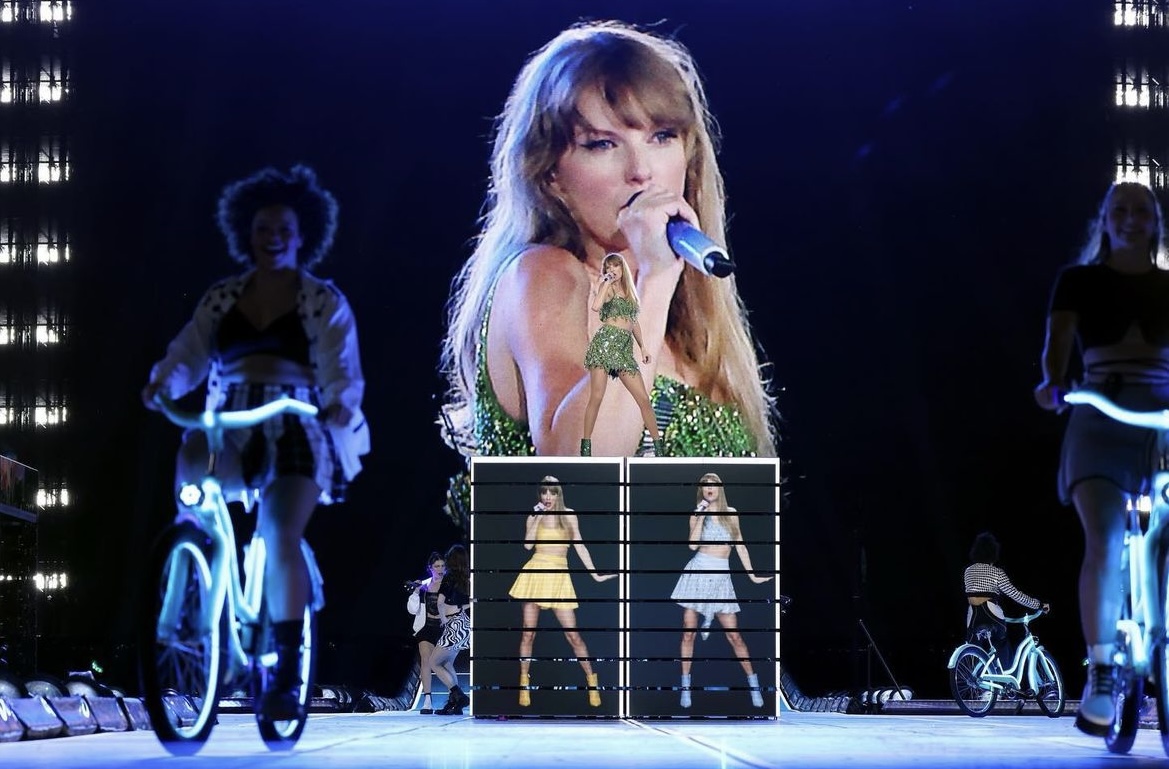 6. No explanation, just Reputation
Taylor disappeared from the public eye after getting involved in a  controversy with Kanye West. For almost a year and a half, she shut off the world and went on a complete social media hiatus. In her solitude, she worked on her craft, fell in love, and birthed the Reputation.
Reputation was the era of rebirth—the rise after the fall. Taylor's clear showcase of bouncing back from rock bottom empowers us to turn our ugliest downfall to our most magical comeback. The boldness of Reputation taught us to know our self-worth and assert it. It's about knowing what you deserve and standing your ground. Reputation being one of Taylor's most romantic albums disguised as the fiercest one tells us to believe in the gentleness and kindness of the world while still being brave and strong.
ADVERTISEMENT - CONTINUE READING BELOW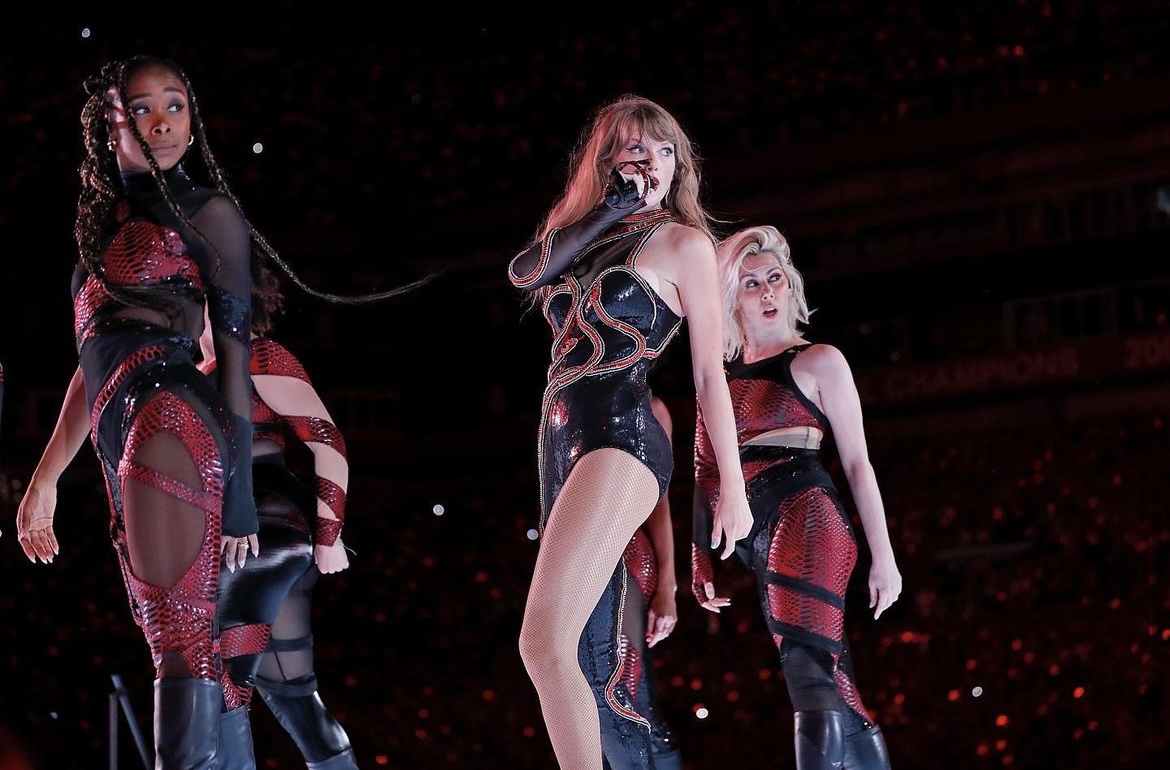 7. My my my my Lover
One might not easily believe that the glittery rainbows and dreamy pastels came right after the dark villain-esque era. Lover still has the angst of Reputation but expressed in a more vibrant way.
Despite the seemingly obvious title, the Lover album is not all about falling in love and feeling the butterflies in your stomach. The way Taylor seamlessly integrated her political activism with topics of feminism and LGBTQIA+ empowerment into her love songs taught us the importance of talking about the things that truly matter outside our bubbles of happiness and fantasy.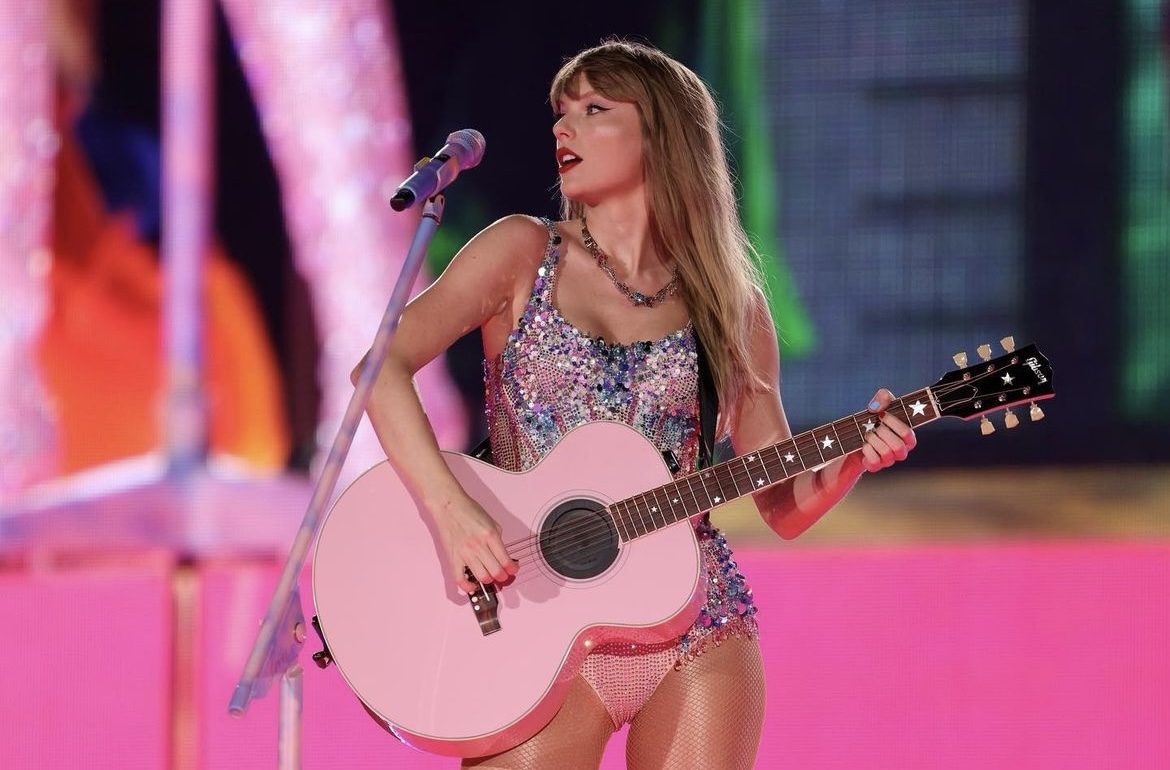 8. Tales of Folklore and Evermore
The isolation that Taylor experienced during the pandemic was embodied by the sister albums Folklore and Evermore, characterized by imaginative storytelling, folksy sounds, and cozy cottagecore.
There is a different level of maturity and confidence that Taylor expressed through her craft in this era. The vivid storytelling of these sister albums ignited a spark of creativity and provided encouragement for creative-minded people to acknowledge the craziest of thoughts they may have in their heads, and turn them into something beautiful.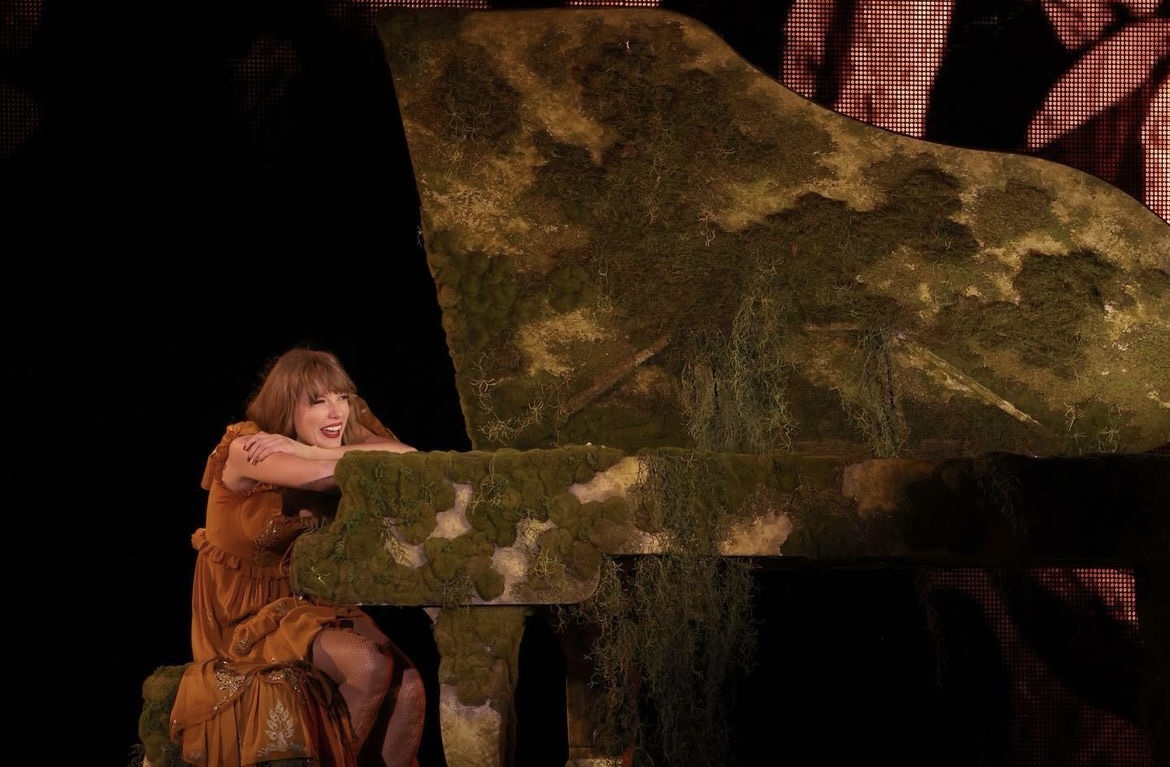 9. Meet me at Midnights
Taylor herself said that Midnights is composed of songs that document the sleepless nights scattered throughout her life. 
ADVERTISEMENT - CONTINUE READING BELOW
Every sleepless night is a different story. These stories may be filled with bliss, sorrow, regret, grief, pain, or love. Taylor epitomized her growth as a woman through this album by showcasing the ability to look back on her past, make peace with it, and mold art out of her darkest days. There is a kind of power that can be gained from making peace with what was left behind and seeing the beauty in every version of yourself.