All Access
Got To Believe Ends On March 7
We can't deal with this news right now!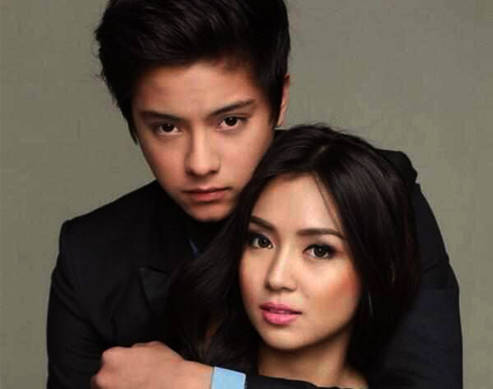 PHOTO ABS-CBN, GIFs Tumblr
Sad isn't it? Star Cinema announced yesterday that Got To Believe will have its finale episode on March 7—which is like 3 weeks from now! Like all of you, we also have a lot of feelings and can't really deal with this right now.
The Twitter-verse was going crazy yesterday over the announcement, and we can't help but feel a little happy and sad that you share the same feelings.
Last three weeks, right? A lot of things will surely happen!
Anghirap matanggap pag nakita mo ang mga katagang "Last ___ week" sa paborito mong teleserye. #G2B mamimiss ko talaga to pagtapos..

— Joshua Batara (@eEwa24) February 19, 2014
Got To Believe ends in 3 weeks OMG NO

— a i r a (@weareinfinitex) February 19, 2014
The ending will surely make all of us cry, both because of what happens between Joaquin and Chichay, and because it's the show's finale episode.
I'm going to cry when got to believe ends 😭😭😭😭😭😭💔💔

— ca (@charme_alc) February 18, 2014
#CAPSLOCKPARAINTENSE our feelings
NO THIS CANT BE HAPPENING GOT TO BELIEVE ENDS IN 3 WEEKS NOOO I CANT DEAL WITH THIS ONLY 15 MORE EPISODES 😭😭😭😭💔💔 pic.twitter.com/LwC2xqrTA7

— ♡ yvonne ♡ (@YvonneLising) February 18, 2014
"@StarCinema: 'Got to Believe' ends this March 7 #G2B http://t.co/wgjpT3O4xB" WHHHYYYYY?

— Ella Madlangbayan (@raffyella21) February 18, 2014
HUHUHUHUHU HUWAG MUNA! RT @StarCinema: 'Got to Believe' ends this March 7 #G2B http://t.co/kjq5M1vZ8O

— Slye Joy Serrano (@Slye28) February 18, 2014
Don't feel completely sad, Candy Girls! In case you forgot, KathNiel will be starring in the movie adaptation of Bianca Bernardino's She Dating the Gangster. Maybe they'll begin filming after the teleserye ends? We're crossing our fingers!
KathNiel will surely be busy after Got to Believe ends. #blessings :)

— KathNiel Beauties (@KNBeautiesPH) February 18, 2014
The past episodes have been a rollercoaster ride. We're glad Julianna finally revealed that Ryan and Joaquin are the same person, but will she also tell him about Chichay and how they loved each other before that blasted bullet was removed from his head? Ugh, the feels!
How do you think Got To Believe's going to end, Candy Girls? Do you think Chichay and Joaquin will make it through? Tell us in the comments or tweet us @candymagdotcom! We'd love to hear from you! :)
\\\\\\\\\\\\\\\\\\\\\\\\\\\\\\\\\\\\\\\\\\\\\\\\\\\\\\\\\\\\\\\\\\
Get the latest updates from candy!
subscribe to our newsletter!
////////////////////////////////////////////////////////////////
You know you'll regret it.
You don't even have to leave the house!
From digital art to photography to mixed media, Filipino artists show that creativity is never lost in our people.
Skip a makeup step with these beauty goodies!
Take pretty notes and study effectively with these tips!
Wait for a love like this. A love that is good to you, for you.
Are you up for this challenge?
Can't wait to see the actual gowns!