Remember the golden days of Glee? Back then, we couldn't imagine Lea Michele playing anyone but Rachel Berry, Grant Gustin playing anyone but Sebastian Smythe, and so on. But things change, shows end, actors book other gigs. Check out these four Gleeks going in a new direction and taking over TV!
1 Lea Michele on Scream Queens


via f*ckyeahhester.tumblr.com
ADVERTISEMENT - CONTINUE READING BELOW
Rachel Berry would probably be scandalized by Hester Ulrich, the death-obsessed, neck brace-wearing sorority pledge that Lea plays on this campy comedy-horror series. But that's not all—Hester surprised us even more when she ditched the neck brace and dowdy threads for pink fur and pearl strings when she officially became a Chanel.
2 Melissa Benoist on Supergirl

via moonlightsdream.tumblr.com
When Melissa joined the New Directions as sweet Marley Rose, we thought she was going to be the next Rachel Berry. But things didn't turn out that way and she was kind of put in the sidelines as the show tried to make room for both the original gang and the new kids. This time though, Melissa takes center stage as the titular Supergirl a.k.a. Kara Danvers, who's just as sweet and kind as Marley—only blessed with superpowers.
3 Grant Gustin on The Flash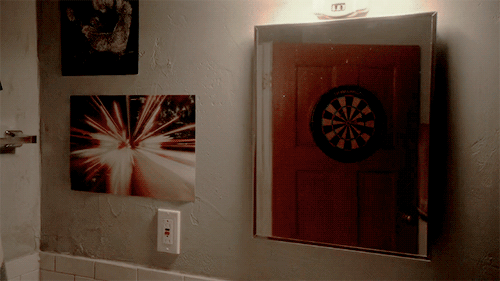 via yerundi.tumblr.com
ADVERTISEMENT - CONTINUE READING BELOW
Barry Allen a.k.a. The Flash would probably not approve of Sebastian Smythe's smooth criminal shenanigans back when he was first introduced on Glee. But they do have one thing in common: they can sing! What can we say—you can take the boy out of the show choir, but you can't take the show choir out of the boy. Now when can we get a Supergirl x The Flash crossover where they hit the stage for a good ol' mash-up?
4 Harry Shum Jr. on Shadowhunters
As if we need another reason to be excited for Shadowhunters, the TV adaptation of The Mortal Instruments premiering next year, Harry Shum Jr. will be playing Magnus Bane, "the high warlock of Brooklyn." (Doesn't that sound super hipster?) If his superpowers don't involve some kind of Mike Chang dancing, we'll be highly disappointed. JK! (Or not?)
ADVERTISEMENT - CONTINUE READING BELOW
Which Glee graduate is your favorite? Who else would you like to see back on TV? Let us know in the comments section below!