It's true that the showbiz industry is cutthroat and competitive. Still, that typically doesn't stop young celebrities from befriending their fellow stars and supporting each other. Most of them grew up in the spotlight together after all, so it's safe to assume that they understand each other the most. We'd even say that a good number of these showbiz cliques deserve to be your squad goals!
Don't believe us? Ahead, read about seven Gen Z celebrity barkadas who represent our friendship goals:
1. Loisa Andalio, Maris Racal, and Sue Ramirez 
Remember that time these three girls went viral on social media because of a meme-worthy clip? Yep, still iconic. Although Loisa and Sue allegedly went through a rift few years back, they have since patched things up and strengthened their friendship further. 
ADVERTISEMENT - CONTINUE READING BELOW
2. Bektas Sisters and Cruz Sisters
Since Ruffa Gutierrez and Sunshine Cruz are close friends, their children have been bonding with each other since they were kids. Other than visiting each other's houses to hang out (which they don't even have to ask permission for, BTW), they also like taking beach trips together and interacting publicly online. They also have the most IG-worthy outfits!
3. Kyline Alcantara, Mavy Legaspi, Ruru Madrid, and Bianca Umali 
These two swoon-worthy pairs never fail to make us feel kilig, especially when they're all together! For instance, when Kyline recently celebrated her 20th birthday, Mavy threw her a surprise party alongside Ruru and Bianca. Prior to that, Mavy and Kyline also drove Bianca to the airport when she visited Korea. So sweet!
4. Alexa Ilacad, Gillian Vicencio, Belle Mariano, and Charlie Dizon 
Of course, our list wouldn't be complete without the *iconic* Four Sisters Before the Wedding cast. Proving that they're still sisters off-screen, the foursome still finds time to catch up with each other despite their busy schedules. Plus, they also like leaving sweet comments on each other's Instagram posts!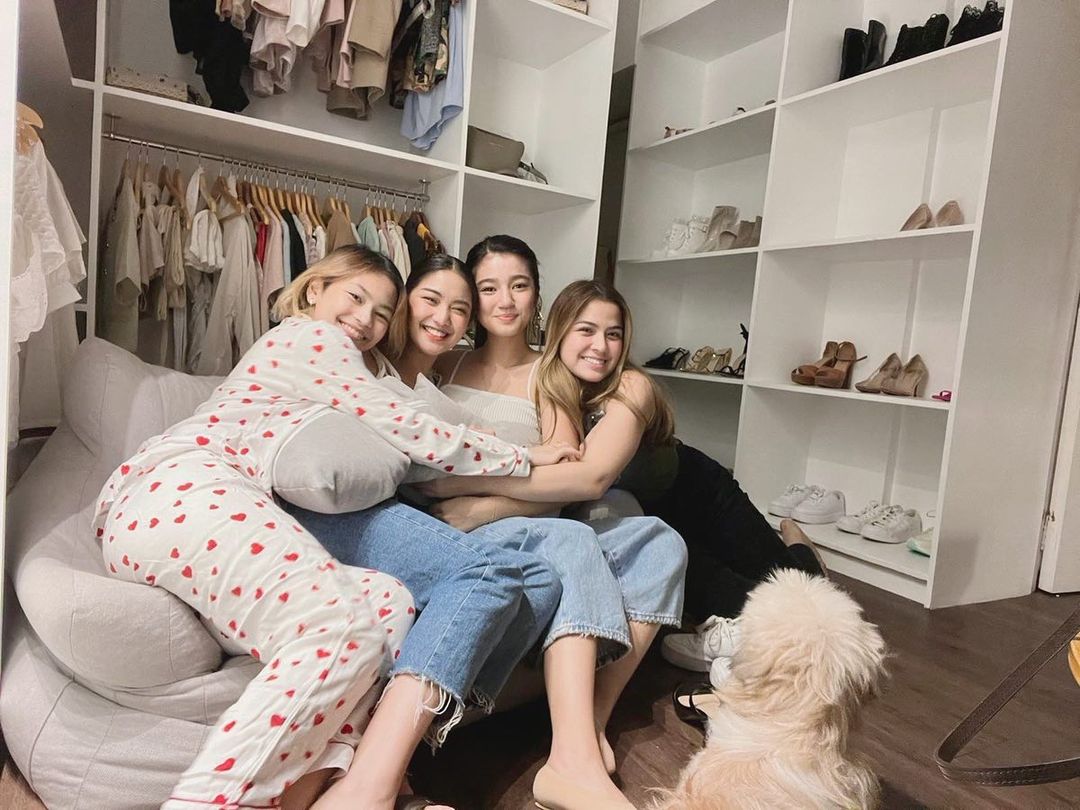 5. Jillian Ward, Sofia Pablo, Althea Ablan, and Elijah Alejo 
This is another all-girls squad who got close to each other on set. Although they may not post about each other a lot on social media, their real-life chemistry shines through in their joint interviews and vlogs. We love a low-key squad! 
ADVERTISEMENT - CONTINUE READING BELOW
6. Francine Diaz, Jayda Avanzado, and Elha Nympha
Francine, Jayda, and Elha are the unexpected trio we never knew we needed. They always make us laugh with their unapologetically sabaw humor, but they also have their fair share of sweet and heartwarming moments. Case in point: When Jayda celebrated her 19th birthday with Francine and Elha last June, all of them looked genuinely happy.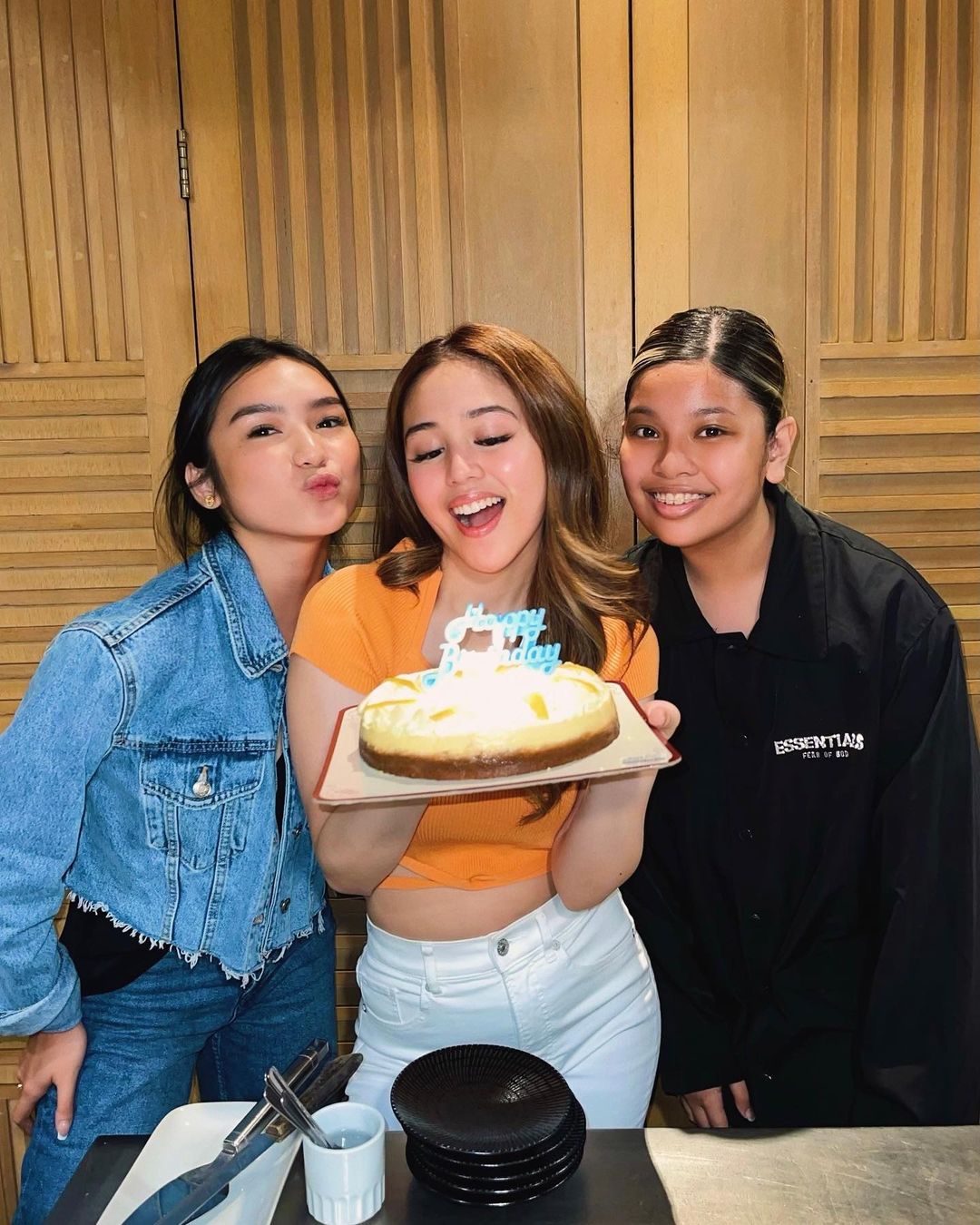 ADVERTISEMENT - CONTINUE READING BELOW
7. Shanaia Gomez, Alexa Ilacad, KD Estrada, Karen Bordador, TJ Valderrama, and Jordan Andrews
It's refreshing to see Pinoy Big Brother friendships blossom, and this barkada is definitely no exception! Even now that they've already left the house, they still continue to bond with each other over occasional reunions. We're also obsessed with how they supportive they are of each other's individual endeavors!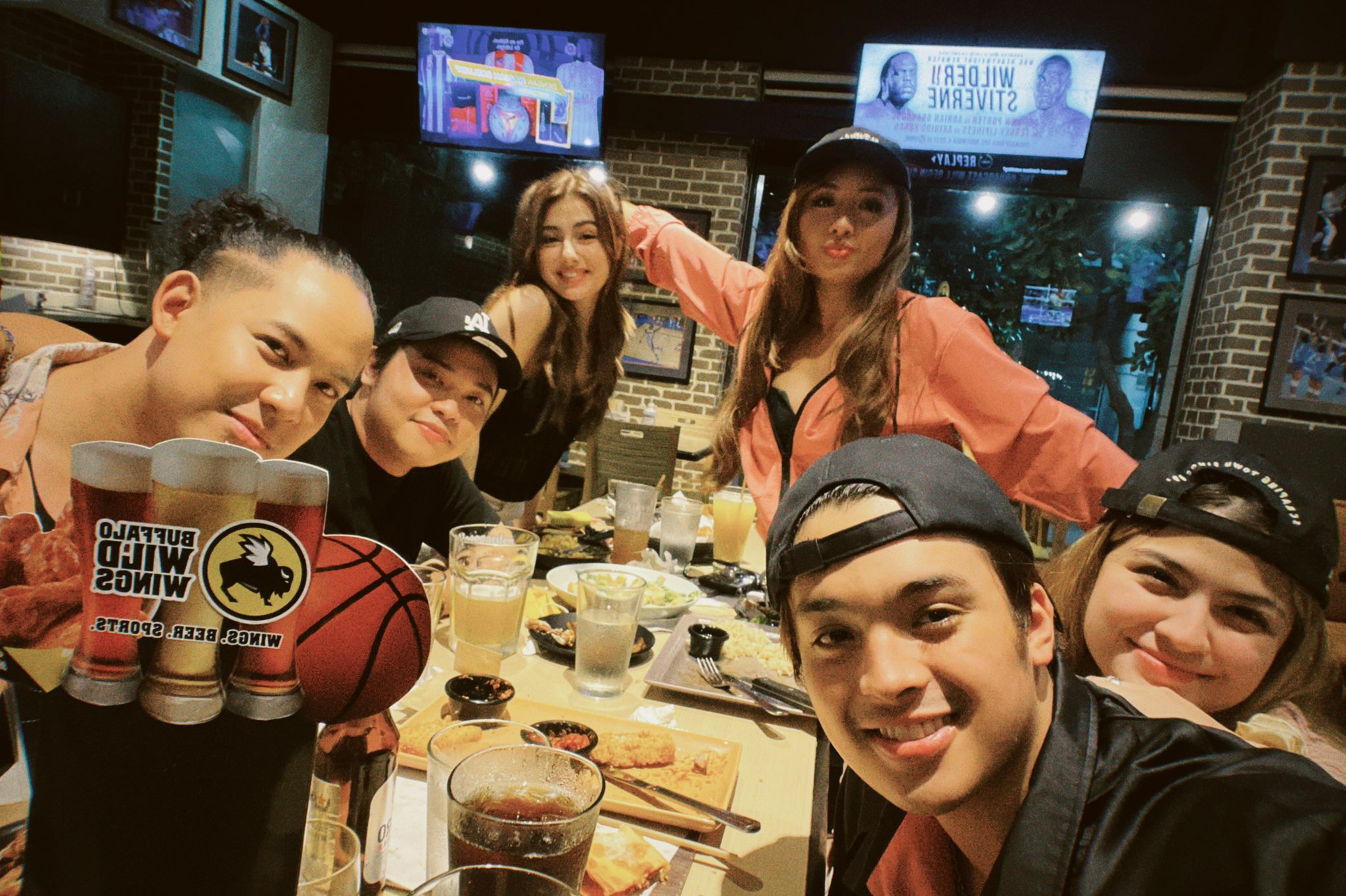 ADVERTISEMENT - CONTINUE READING BELOW