All Access
Game of Thrones: 15 Ways to Turn Your Friends into Fans
Season four of the medieval fantasy is about to premiere and not enough people on your feed are spazzing about it. Here's a little something to help convert your friends into fans of the hit book-turned-TV series.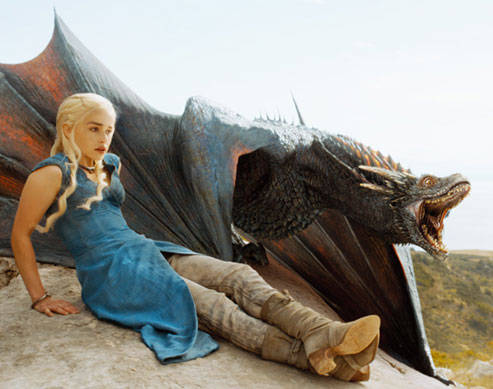 PHOTO HBO, GIFs Tumblr
1. Send them a link to the opening credits. It's a brilliant use of CGI, a nifty guide to this new world, and just downright cool. Your friends will be humming the theme song in no time…
Or even singing and beat boxing it like cast members Sophie Turner, Maisie Williams, and Isaac Hempstead-Wright! Super fun, especially when your friends finally watch the show and fall for the Stark kids.
2. Show them that it's never too late to join the party. Because so many people haven't seen it either, like these Buzzfeed interviewees. Just tell your friends not to believe a word these people say, or they'll get even more confused! Also: spoiler alert!
3. Tell them the show is made with a lot of love. A love that spans over two decades (the first book was published in 1991), seven countries (filming locations), and hundreds of thousands of other miniscule details. The video below cuts the long story short. Again: spoiler alert!
ADVERTISEMENT - CONTINUE READING BELOW
4. Say that no one is safe. Nothing like investing in a main, oh-they'll-never-kill-him/her character, only for his or her head to be chopped off just. Like. That. But that's what keeps you on your toes, never knowing what's going to happen next.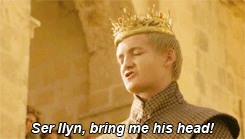 via thegameofthrowns.tumblr.com
5. Greet them all the time with, "You know nothing, Jon Snow." You might just annoy them into watching the show. Or, they'll ask who Jon Snow is, and you'll show them a picture of Kit Harington—problem solved.
ADVERTISEMENT - CONTINUE READING BELOW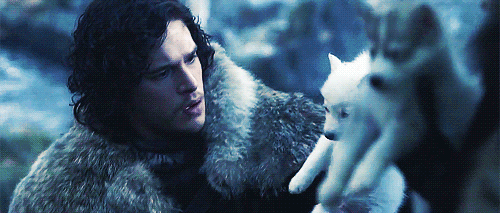 via sociopathicuniverse.tumblr.com
6. Speaking of Jon Snow, Game of Thrones is home to loads of cuties. Your friends might even recognize some familiar faces like Thomas Brodie-Sangster from Love Actually and upcoming movie The Maze Runner.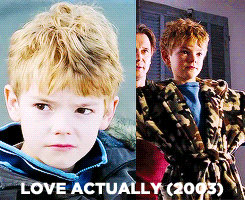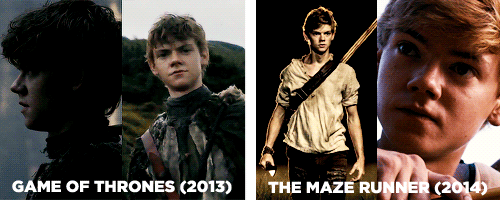 via isaakstilinskich.tumblr.com
ADVERTISEMENT - CONTINUE READING BELOW
7. But forget about boys—girls run this world. Whether it's the slave-freeing exiled queen Daenerys, the cunning queen-to-be Margaery, the dignified queen-who-wasn't Sansa, or the gazillion other strong female characters, your friends will find a life peg here.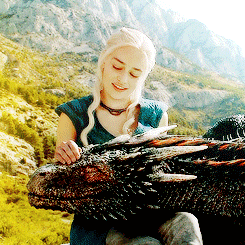 via solluxinbakerstreet.tumblr.com
8. There are so many ships to ship. Hundreds of characters equal hundreds of permutations, and the Thrones fandom is the least judgy of them all.
ADVERTISEMENT - CONTINUE READING BELOW
via psisik.tumblr.com
9. Say that it's required reading and watching for school. Because it might as well be—all those symbolisms and parallels will come handy in school and in real life.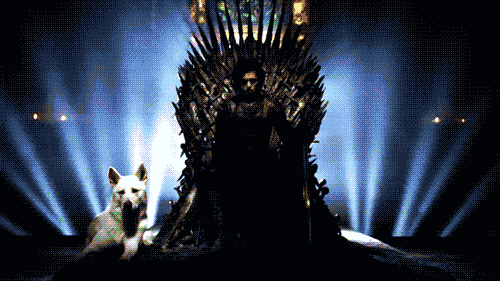 via vinylacetat.tumblr.com
10. Ask them: don't they want to know exactly what the Red Wedding is and why the Internet was so mad that fateful day? They can just Google it, yes, but it wouldn't be as gut-wrenching as watching it all go down from beginning to end.
ADVERTISEMENT - CONTINUE READING BELOW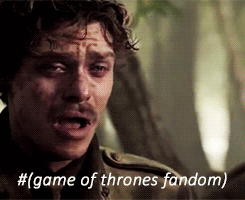 via therestisdetail.tumblr.com
11. Show them all the pretty sets. When you go through all the trouble of hauling the cast and crew around the world, you make it count.
via greyjoyss.tumblr.com

12. Lend them your precious books and DVDs and maps. By this point, you probably have them hooked, so give them the good stuff.
ADVERTISEMENT - CONTINUE READING BELOW


via samheughan.tumblr.com
13. Throw a viewing party at home. You can come dressed in the colors of your house, feast on meat pies and lemon cakes (Sansa's favorite), and test your knowledge with the ultimate Thrones quiz. Winner gets to not take home a golden crown, if you know what I mean. No, that's way too intense, scratch that—winner gets to bring honor to her house!
ADVERTISEMENT - CONTINUE READING BELOW
via aegontargaryen.tumblr.com
14. It's summer—what else is there to do but to dive headfirst into a new fandom? Magic words, I tell you.
via roobbstark.tumblr.com
15. Last but not the least: DRAGONS.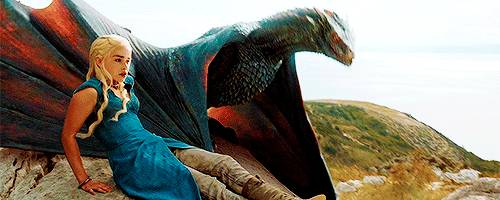 via witchofthekorcari.tumblr.com
Game of Thrones premieres April 13, 10 pm on HBO. Catch it 12 hours after the US premiere on HBO Go, the broadband streaming service available through SkyCable.
ADVERTISEMENT - CONTINUE READING BELOW
Iced, hot, and frapuccino-style!
Achieve that crunchy Chickenjoy skin.
What if CLOY is really based on a Pinoy teleserye?
Have you tried this internet-famous drink?
The local brand has partnered with charity organization Give PH to help with the donations.
If you're desperate for a cut, YouTube is your best friend.
She recently sang it again during an Instagram Live with husband Taylor Goldsmith!
They also had a short jam session!
"I was genuinely afraid I would die, because that is what it felt like."
If you haven't already picked up on that.