Imagine this: It's a quiet Saturday night, the house is still and the only sound you hear is the gentle pitter-patter of the sky's teardrops outside your window. A flash of lightning paints a jagged stripe over the shadows of your wall, and you decide that with mother nature playing her best lights show right in front of you, keeping on your flourescent lights would just be plain disrespectful. So you lie there in the darkness, immersing yourself in an ocean of blankets and mountains of pillows until you can't even tell where you begin or end. Everyone's tending to their own business tonight, so you're all alone with only your thoughts and determined raindrops sliding down the windowpane to keep you company. Company. You laugh bitterly. You remember when you had that.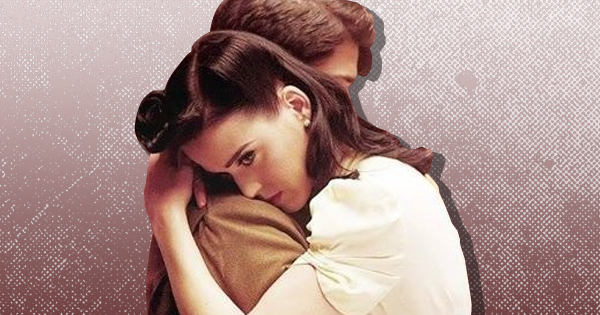 ADVERTISEMENT - CONTINUE READING BELOW
After 20 minutes of holding on to ideas you know you should've let go of a long time ago, you realize how foolish a child you were to think that monsters hid under your bed, when all along, they existed in your head. Tired, you decide to pull out your trusty phone and start up the Spotify app. Like sweet serendipity, you find the perfect playlist—the one that promises hours worth of undisturbed (thanks, Spotify Premium) and salt-to-the-wound nostalgia.
Ready to be asked what you're supposed to do when the best part of me was always you, you click play, close your eyes, feeling that familiar haze of pain, hearbreak, and betrayal settle in. Real talk, though: Ed Sheeran is like the Caesar of tear-jerking music. I totally admire and respect his humbling rise to fame and unapologetic ally mystifying tunes. I loved all the Sheeran Infection (he really needs to get his own "Bieber Fever" type of phrase because borrowing One Direction's tagline just made him sound like a foot disease) in its early stages but when "Thinking Out Loud" seems to be the only song anyone can put in any emotional playlist, it gets a little tiring and eventually ruins the magic of it all. So in no particular order, here are 15 songs that'll be sure to bring back the bittersweet glory of an old-fashioned hugot session.
READ: #MusicMonday: 10 Love Songs For Your Long Distance Relationship
1 "Thinking of You" by Katy Perry
Lyric To Tweet (because let's be real here, what else are you gonna do with these lyrical masterpieces?): "He kissed my lips I taste your mouth." / "I touched and I was burned." Angst never sounded so darn good.
2 "A Drop In the Ocean" by Ron Pope
Lyric To Tweet: "Don't take what you don't need from me." / "I was praying that you and me might end up together. It's like wishing for rain as I stand in the desert." The real question is—was he referring to an actual drop of water in the ocean or my tears when I listen to this song?
3 "When You Look Me In the Eyes" by The Jonas Brothers
Lyric To Tweet: "If the heart is always searching, can you ever find a home?" / "When you look me in the eyes, I catch a glimpse of heaven." This song makes me proud to admit that I still in fact say "Oh my J!"
ADVERTISEMENT - CONTINUE READING BELOW
4 "Crazier" by Taylor Swift
Lyric To Tweet: "Feels like I'm falling and I am lost in your eyes." It's a Taylor Swift song. That should be enough motivation.
5 "Thunder" by Boys Like Girls
Lyrics To Tweet: "Your eyes are the brightest of all the colors, I don't want to ever love another." Caution: Do not listen to this song when it's raining unless you'd like intense feels to ensue.
READ: #NowPlaying: 10 Songs For Saying Good-bye To Your High School Crush
6 "Terrible Things" by Mayday Parade
Lyric To Tweet: "Now son, I'm only telling you this because life can do terrible things." I am listening to the song right now and let me tell you, the feelings I am currently experiencing makes me want to turn off my laptop and crawl into a hole. Don't worry, once you listen to it I'll be sure to give you a map.
7 "Iris" by The Goo Goo Dolls
ADVERTISEMENT - CONTINUE READING BELOW
Lyric To Tweet: I don't want the world to see me, coz I don't think that they'd understand." #Hugots don't always have to be be about your relationship with other people. This song will make you realize that one of the worst kinds of love that you'll ever lose in your life is the one you have for yourself.
8 "For The First Time" by The Script
Lyric To Tweet: "Oh these times are hard. Yeah, they're making us crazy. Don't give up on me, baby." You didn't need this list to tell you to listen to this song because you've probably already cried to this at least twice. If you haven't yet, grab a box of tissue. This is going to be a bumpy ride.
9 "This Is Gospel" by Panic! at the Disco
Lyric To Tweet: "'Cause these words are knives and often leave scars." / "The fear of falling apart." No, this is not a worship song. Yes, you should worship it anyway. It's not every day that headbang and heartbreak come hand in hand.
ADVERTISEMENT - CONTINUE READING BELOW
10 "Last To Know" by The Wanted
Lyric To Tweet: "With or without me, you should be happy." / "You're keeping yourself tied up, so you won't let me down. Didn't you ever think just maybe I'll understand you? Give me the chance to." Three words: On. Freaking. Point.
READ: #NowPlaying: 10 Songs For Valentine's Day to Put You in a Happy Mood
11 "Something I Need" by One Republic
Lyric To Tweet: "Woke up right after two, stayed awake and stared at you. So I wouldn't lose my mind." / "If we only die once, I wanna die with you." Feels. Feels. Feeeeeeeels.
12 "Sad Song" by We The Kings
Lyric To Tweet: "Without you, I feel broke. Like I'm half of a whole. Without you, I've got no hand to hold. Without you, I feel torn. Like a sail in a storm. Without you, I'm just a sad song." Or just tweet the link to the song's lyrics, because I'm pretty sure you can't fit all those in 140 characters.
ADVERTISEMENT - CONTINUE READING BELOW
13 "Who You Are" by Jessie J
Lyric To Tweet: "It's okay not to be okay." Jessie J has something she wants you to know.
14 "Unsteady" by X Ambassadors
Lyric To Tweet: "This house don't feel like home." The kind of song you forget is a sad song because of the awesome bass drop. But that's okay—at least you get to have your calm before the storm once you hit replay.
15 "Gotten" by Slash feat. Maroon 5
Lyric To Tweet: "I can't save you if you won't let me." / "You just get me like I've never been gotten before." You're welcome.
Frances Beltran is a 14-year-old student from Saint Pedro Poveda College.
Got something to share? E-mail us at candymagazine @gmail.com, and you just might see your work published here. :)