Yeah, we still can't get over the fact that Zayn's really no longer a part of One Direction either, which is why we've been mooning over their pictures, making plans to get together and watch movies, and listening to all their albums on loop. And if that's not enough, we're also looking back on some of the big moments the boys experienced together. Please pass the tissues.
2010: One Direction is born after each of the guys failed to make the final cut as solo singers. As a band, they perform various songs, including Rihanna's "Only Girl (in the World)" and Coldplay's "Viva la Vida."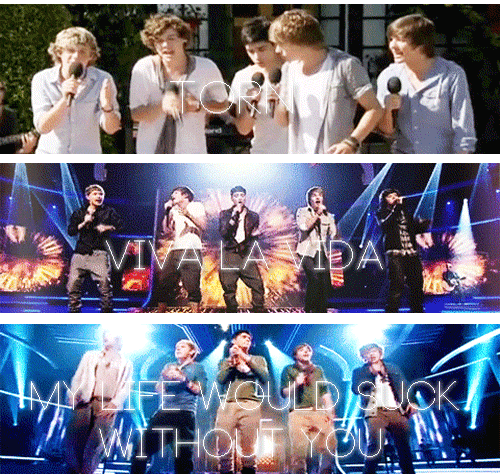 via sofiiw.tumblr.com
ADVERTISEMENT - CONTINUE READING BELOW
November 2011: The boys' chart-topping debut album Up All Night is released.
December 2011: The Up All Night tour kicks off. The tour has the boys performing in sold-out shows in Great Britain, Ireland, Australia, New Zealand, North America, and Mexico. A major bonus: their hilarious video tour diaries.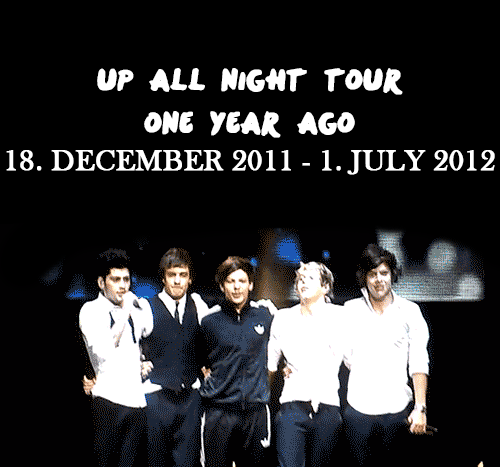 via niallisbeyonce.tumblr.com
ADVERTISEMENT - CONTINUE READING BELOW
February 2012: The boys bag their first-ever award at the BRIT Awards: the Best British Single award for "What Makes You Beautiful."
March 2012: The boys appear live on American TV for the first time, performing in New York's Radio City Hall for The Today Show.
April 7, 2012: One Direction makes their Saturday Night Live debut, performing "What Makes You Beautiful" and "One Thing," and appearing in a sketch with Sofia Vergara and other SNL cast members.
August 2012: The boys perform at the 2012 London Olympics closing ceremony.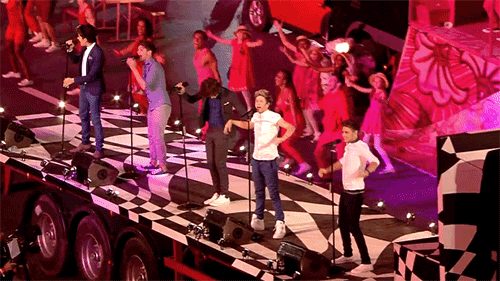 via 1d-love-you-one-direction.tumblr.com
ADVERTISEMENT - CONTINUE READING BELOW
September 2012: The boys appear at the MTV Video Music Awards for the first time. They won Best New Artist and Best Pop Video for "What Makes You Beautiful."
November 2012: Take Me Home comes out and becomes the fourth bestselling album of 2012. It is also a multi-platinum album in many countries.
February 2013: The Take Me Home tour starts in London and sees the boys performing in arenas throughout Europe and making their way to Japan for the first time.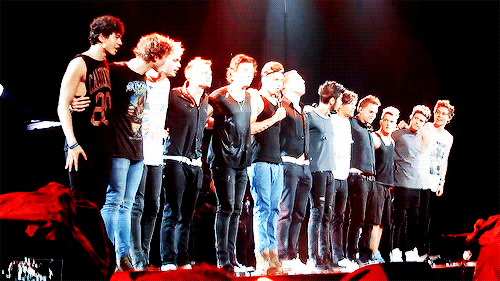 via niallhorren.tumblr.com
ADVERTISEMENT - CONTINUE READING BELOW
May 16, 2013: The boys' third tour, Where We Are, was announced at Wembley Stadium. Where We Are is their first worldwide stadium tour.
August 29, 2013: This Is Us, which is a 3D concert/biographical film featuring the boys and their lives behind the scenes, opens in the UK, followed by other countries.
November 2013: Midnight Memories is released and becomes the bestselling album of the year.
April 2014: The Where We Are tour opens in Bogota, Colombia, and takes them throughout South America and back to Europe and North America.
September 8, 2014: The boys surprise their fans by making "Fireproof" available for download for 24 hours.
October 11, 2014: Fans experience what it was like being part of the audience during the boys' show in San Siro stadium, Milan, Italy when Where We Are: The Concert Film was released all over the world for one weekend.
November 2014: Four is released, debuting at number 1 in 18 countries.
December 23, 2014: Story of My Life (One Direction TV Special) airs on NBC.
ADVERTISEMENT - CONTINUE READING BELOW
February 7, 2015: The On The Road Again tour kicks off in Sydney, Australia.
March 18, 2015: Zayn performs with the band for the very last time in Hong Kong before taking a break due to stress.
March 21-22, 2015: Liam, Harry, Niall, and Louis land in Manila for their first-ever show in the Philippines.
What has been your favorite moment of the boys so far? Leave a comment down below or tweet us @candymagdotcom and let's reminisce together.