Francine Diaz is one of our favorite Gen Z it girls for various reasons. She's a loving daughter, a diligent high school student, a talented actress, and most especially, an extremely relatable fangirl. In case you haven't noticed, this 18-year-old isn't the type to shy away from gushing over her favorite K-pop artists and K-drama actors in public. In fact, she's so open with her ~parasocial kilig~ that she's already gotten noticed by some of her ult faves! 
Since we're honestly all for her low-key chaotic fangirl energy, we've rounded up seven times Francine was an unapologetic fangirl just like all of us: 
1. In one of her old YouTube vlogs, Francine couldn't help but contain her kilig as she raved about her EXO bias Sehun. She even referred to him as the love of her life and asawa! 
2. Of course, Francine has perfect attendance in concerts and fanmeets. Case in point: She went to EXO's Manila concert in 2019 and had one of the best seats in the house!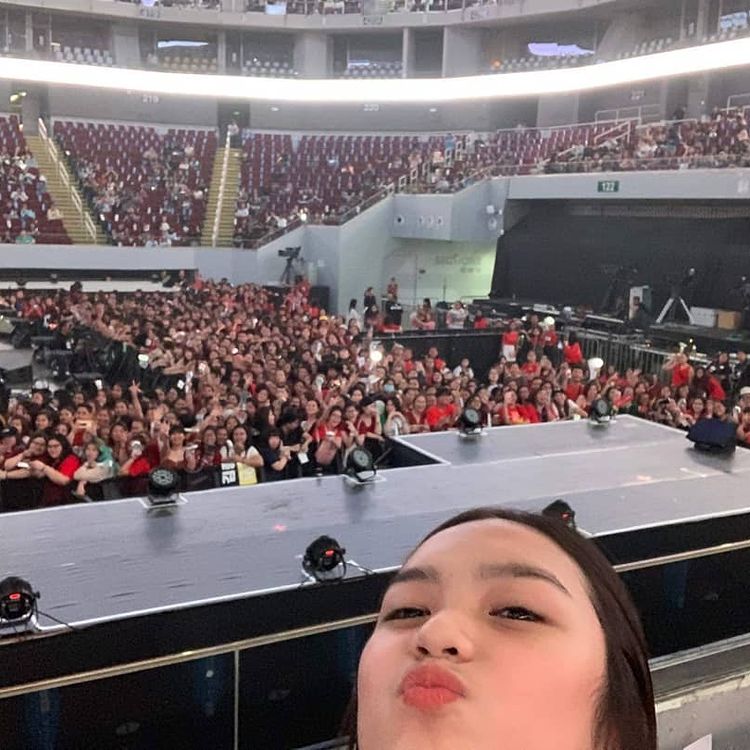 ADVERTISEMENT - CONTINUE READING BELOW
3. You can always count on Francine to leave the funniest comments on her faves' online livestreams. LOL! 
4. Although EXO is Francine's ult group, she's still a multi-stan through and through. She's gushed over a wide variety of international acts before, including BTS, BLACKPINK, Stray Kids, and Girls' Generation! 
5. K-pop aside, Francine is also an avid K-drama fanatic. Last year, All of Us Are Dead star Yoon Chan Young replied to Francine's DM, while his castmate Ham Sung Min followed her back on Instagram. Lucky! 
6. Did we also mention that she actually ended up meeting Sung Min IRL? Yup, and she even had dinner with him! 
7. Kim Soo Hyun is another Korean actor that Francine got to personally meet earlier this year. She was so giddy when she climbed on stage to receive a poster from the It's Okay to Not Be Okay star.