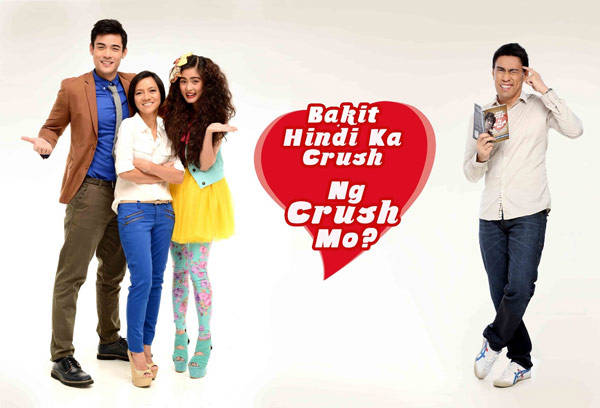 Why is Kim Chiu the perfect girl to play the lead? The chinita princess is also a comedy princess—she's got the charm, the nuances (a touch of Sarah Geronimo, yes?), and the timing down pat. She wears the hell out of her brokenhearted dress and her Cara Delevingne-esque eyebrows. And she makes witty lines sound a bajillion times better. "Grabe, parang magazine ang buong pamilya niyo. Bawal ang pangit."


What's up with Kim Chiu and Xian Lim? They're ridiculously cute together, and the chemistry is insane. I'm a little late to the KimXi party, but I love how they can make each other (and us!) swoon. I mean, this exchange can sound so cheesy, but they make it cheesy good. "Alam niyo, sir, na-Google ko na kayo." "So did you like what you saw?" "Mas gusto ko po 'tong hard copy."


Why is Ramon Bautista awesome? Because the man knows. He knows how your wasak heart feels, how you got there, and how to get you back up. He's a walking, talking encyclopedia of funny, brutally honest, and enlightening love advice. Hello, this book-turned-movie is the ultimate proof. P.S. Every movie should start with a Ramon Bautista lounging by the pool.


So, bakit ka nga ba hindi crush ng crush mo? Ramon Bautista lists down at least six reasons, but my favorite is "Hindi niya trip ang mga trip mong TV shows." Half-kidding aside, this movie shows how every story is different yet familiar, why love/crushing is so interesting and humiliating and universal.


Okay, fine, he doesn't crush you back—now what? Take it from Ramon Bautista. (Yes, I always have to say his full name. Like Nelly Yuki.) "Kung hindi mutual ang feelings niyo, pwede mong gawing mutual. Kung ayaw niya sa'yo, ayawan mo rin siya." Bam!
Catch Bakit Hindi Ka Crush Ng Crush Mo in cinemas.
ADVERTISEMENT - CONTINUE READING BELOW
ADVERTISEMENT - CONTINUE READING BELOW