Newsflash, everyone: It's 2022, and the last thing we need are unsolicited comments about how people should manage their own bodies. The amount of skin one chooses to show (or not show) should never, ever be a basis for how they should be perceived. Unfortunately, this remains to be a polarizing subject in the supposedly liberated Philippines, where conservative ideals still put a label on individuals, women especially, who choose to dress a certain way.
Luckily, a number of our beloved Filipina personalities aren't the type to take things sitting down. As hateful as slut shamers can get, you just can't stop an empowered woman from flaunting what she's got. Below, we round up several instances where they put disrespectful netizens in their place.
1. Heart Evangelista
Practically the queen of classy clapbacks, Heart Evangelista's most recent joust with an unruly netizen was when one tweeted that she's "all about the boobs" nowadays. This was after the GMA News account posted a picture of her where her cleavage was seen.
ADVERTISEMENT - CONTINUE READING BELOW
The style maven first laid out the facts, and said that "men and woman have boobs. Should I remove mine? You tell me." She concluded things on a puzzled note, telling the Twitter user, "Labo mo tol."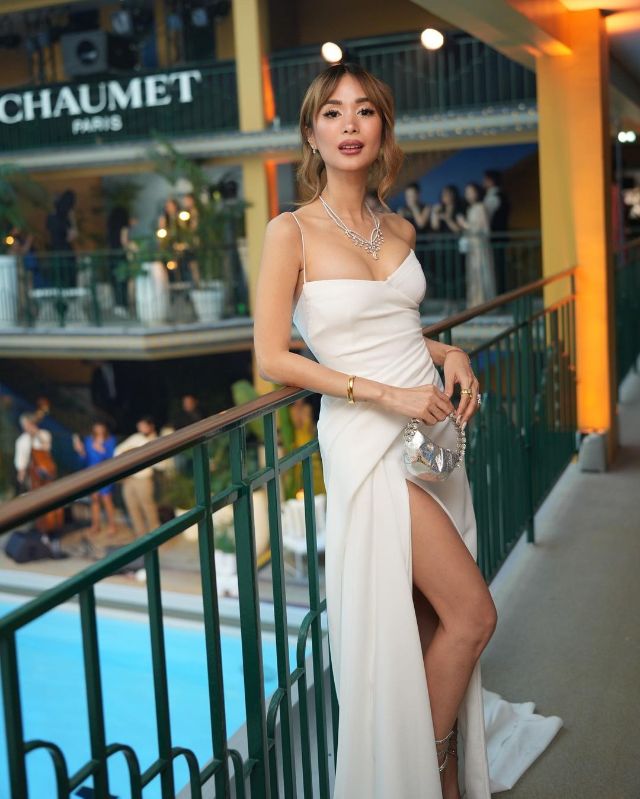 2. Geneva Cruz
Just one scroll through her Instagram is enough to prove that Geneva Cruz loves flaunting her figure in a bikini. However, this, for some reason, irks some people on the internet. She was criticized in the past for posting a photo of herself in a sultry two-piece, with one person implying that she should "cover up."
To this, she replied: "I will wear a swimsuit on the beach or at home if I want to. No one should be shamed for wearing proper swimwear." In case it wasn't clear, she spelled it out for anyone else who may bash her: "I. DON'T. CARE. WHAT. YOU. THINK. OF. ME"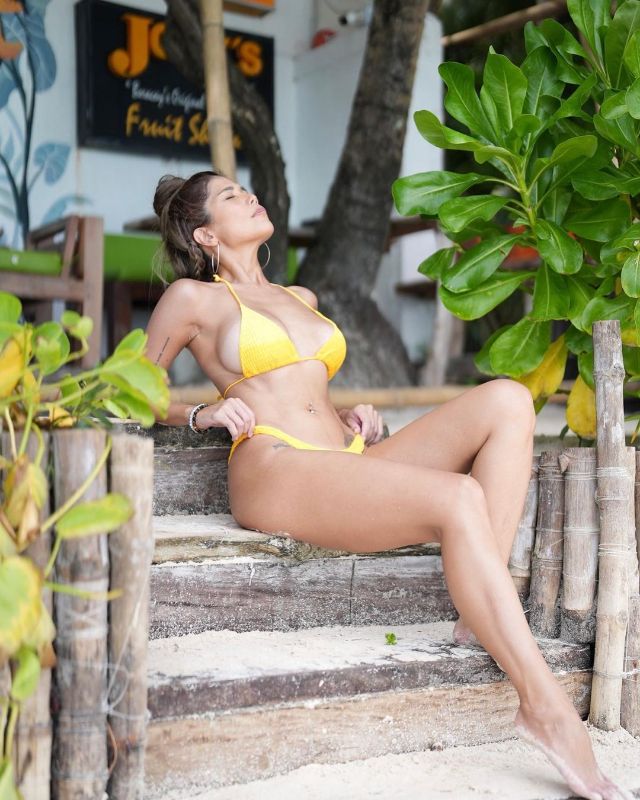 ADVERTISEMENT - CONTINUE READING BELOW
3. Ivana Alawi
Getting dubbed as the "Nation's Fantasy" comes with its own slew of naysayers. In a vlog, Ivana Alawi sat down to react to mean comments, one of which went, "maghubad ka na lang, nagdamit ka pa, bold star." The actress' initial response was to let out a chuckle, before explaining that she just simply wears what she wants. "Masaya ako mag-bikini, [kung ang] pagswi-swimsuit ko ay bold star sa'yo, e 'di bold star sa'yo," she says, referencing her evident love for hubadera fashion.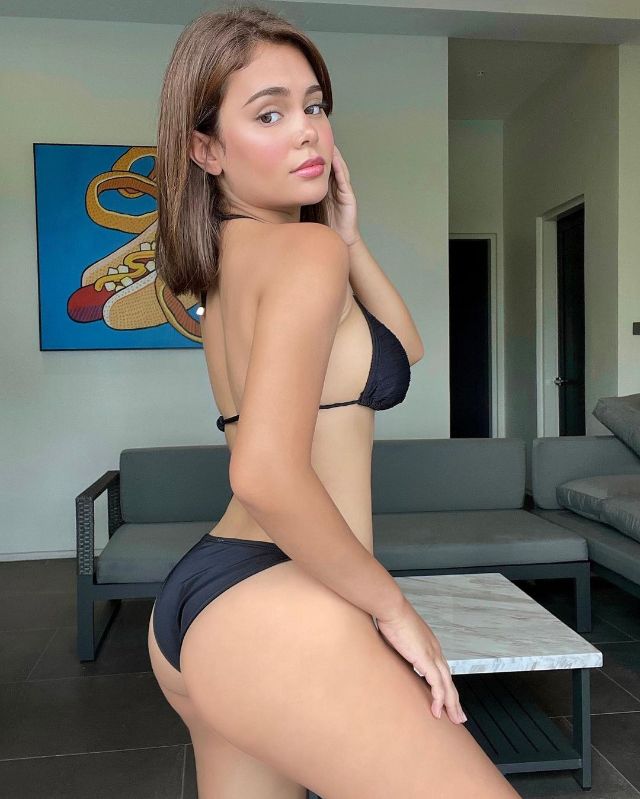 ADVERTISEMENT - CONTINUE READING BELOW
4. Lorin Gutierrez
Coming into her own and breaking out of the the label as "Ruffa Gutierrez's eldest daughter," Lorin Gutierrez has faced her fair share of bashers. In one of her many swimsuit OOTD posts, a netizen commented that she should cover up her body. She diligently responded, saying that, "my body doesn't belong to anyone else apart from me po. That means if I want to show it off, then I will."
Lorin went on, adding that, "Girls should be able to choose whether they want to be more conservative or showy depending on what they feel comfortable with." You tell 'em, Lorin!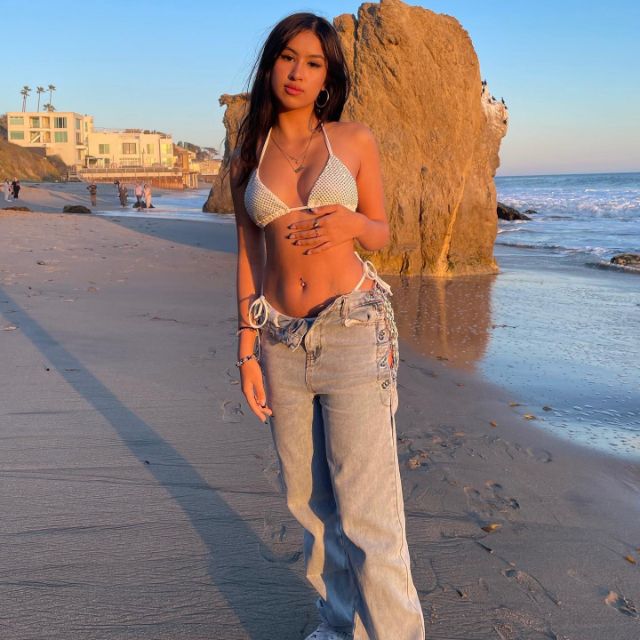 ADVERTISEMENT - CONTINUE READING BELOW
5. Emmanuelle Atienza
Another starlet on the rise is Emmanuelle Atienza, the 16-year-old daughter of TV personality Kim Atienza. Some netizens felt the need to chastise Emmanuelle for her habit of posting "revealing" photos, with one even going as far as telling her off to her dad. "As a father how do you allow your daughter to post such revealing photos. Shame on you," one of them said to Kim in a comment.
Emmanuelle's clever clapback was to post yet another bikini photo, this time while covering her eyes. "Lol can't see the haters," she captioned.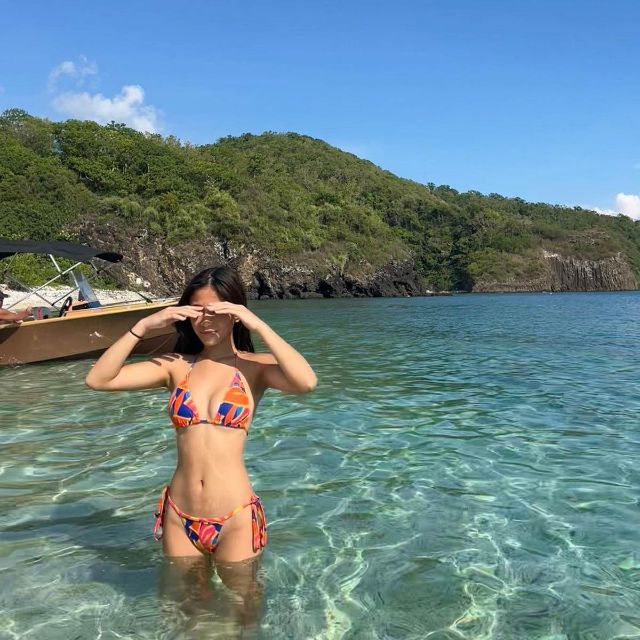 ADVERTISEMENT - CONTINUE READING BELOW
6. Risa Hontiveros
As it turns out, even the most respected of public officials can become victims of unhinged slut shaming. During the 2019 State of the Nation Address, Sen. Risa Hontiveros was dressed in a barong-style top and a knee-length skirt as she posed for a group snap. On Twitter, a netizen called out her outfit by saying "Dear Risa Hontiveros, dress appropriately. There's a place and time to dress like a thirsty slut and a senator of the republic."
Risa's unbothered yet straight-to-the-point response? "Stop telling women how to dress," emphasized with clapping emojis between each word. 
ADVERTISEMENT - CONTINUE READING BELOW
7. Inka Magnaye
Aside from the fact that she's a talented podcaster and voiceover talent, Inka Magnaye is well-loved by her followers for all the times she gets candid with them. On one occassion, she made a TikTok video where she rested her breasts on a table, stating that it's something "top heavy people" do when they're by a surface.
A commenter on Facebook berated her for the video, deeming it as inappropriate. "So maganda 'to para sa mga batang nakakakita?" he posed to Inka. The content creator speedily rebutted, saying that "Sexualizing something is a learned point of view. If a child sees this, they will just see a body part. It's sexual for you because you automatically sexualize me." We second!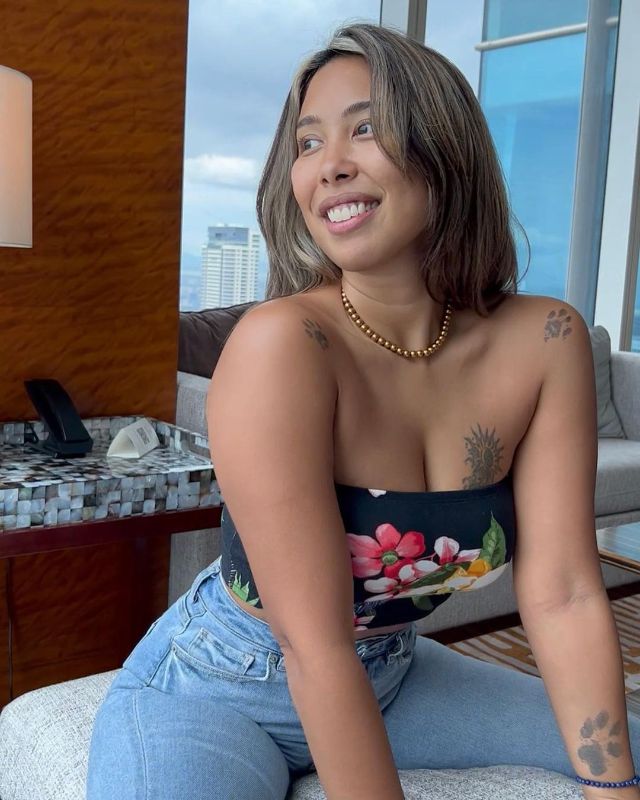 ADVERTISEMENT - CONTINUE READING BELOW
This story originally appeared on Preview.ph.
* Minor edits have been made by the Candymag.com editors.