All Access
Feelings Hour: Renewed and Canceled Shows
The Carrie Diaries is in, Smash is out, and more.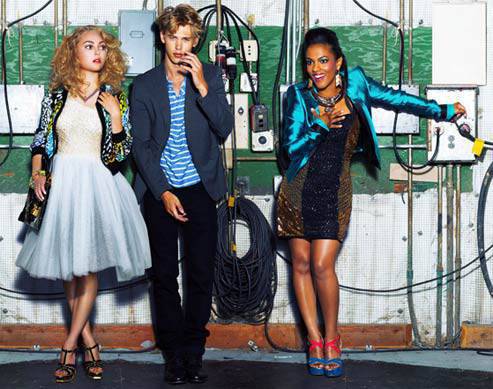 PHOTO The CW
It's the US TV broadcast season once more and you know what that means—we finally get to find out if our beloved/hated shows are coming back or not. Let's dig in.
Cool renewals:
The Vampire Diaries – No brainer, really, and I'm super excited for its spin-off, The Originals.
The Carrie Diaries – If you can recall, the last episode ended on a could-be-the-season-or-series-finale note. I'm glad we can expect another season of sparkly dresses, corny-cute scenes, and of course, Kyddshaw!
Nashville – A musical drama series at its peak.
New Girl – Getting funnier and fresher with every episode.
Arrow – The TV gods wouldn't dare shoot down Oliver Queen.
The Voice – Cee Lo Green and Christina Aguilera are supposed to come back next season, but I do hope they get Shakira and Usher again.
2 Broke Girls – Jokes are a tad too obscene sometimes (or most of the time), but Kat Dennings can do no wrong in my book.
The Mindy Project – Didn't think I'd want to watch another comedy about doctors, but this show proved me wrong.
Hart of Dixie – Pure fluff, but those clothes! Rachel Bilson's cute meltdowns! And Wade!
Meh renewals:
ADVERTISEMENT - CONTINUE READING BELOW
Glee – Renewed for two more freaking seasons. Ugh. I just hope those are the final two seasons.
Beauty and the Beast – My

nail polish

Candy Crush show.
How I Met Your Mother – I can't remember exactly when, but the legen—wait for it—dary show has became ordi—don't wait for it—nary. Silver lining: the next season will be its last!
Cancellations that broke my heart:
CONTINUE READING BELOW
Recommended Videos
Smash – The show won't go on for homegurl Ivy Lynn. Sad face.
Happy Endings – You don't cancel a show called Happy Endings, you just don't. But they did. According to Entertainment Weekly, the smart comedy series is being shopped to USA Network, and I do hope they pick it up!
Cancellations that were a long time coming:
The New Normal – A series about a gay couple, their surrogate, and their surrogate's family. Sounded promising, but didn't really click. Personally found it strangely preachy.
1600 Penn – With Josh Gad starring in the First Family comedy, you'd think it'd be funnier. You'd be wrong.
New pilots:
ADVERTISEMENT - CONTINUE READING BELOW
Delirium: Over Even Before It Began. I thought that with Emma Roberts starring in it and the current YA dystopian craze, it'd be a safe bet. I wonder, was the pilot that bad?
Us & Them a.k.a. Alexis Bledel's Glorious Return to TV. I grew up with Gilmore Girls, and it's about time

Rory

Alexis Bledel returned to TV full-time. Us & Them is about a couple who met online finally meeting in person. Just saw the trailer as I was typing this—too cute! Then again, I'm looking at it with Rory-tinted glasses. Sorry, I'm not sorry.
Check out the full list of renewed and canceled shows here, and let me know what you think!
The Vampire Diaries, The Carrie Diaries, New Girl, 2 Broke Girls, Glee, and Beauty and the Beast air on ETC. The Mindy Project, Hart of Dixie, How I Met Your Mother, The New Normal, and 1600 Penn air on 2nd Avenue. Arrow and Smash air on JackTV. Nashville airs on BETV, and The Voice on AXN.
ADVERTISEMENT - CONTINUE READING BELOW
The beauty queen flaunted Filipino fashion when she was invited to judge the Colombian pageant.
Some of them are *really* familiar faces.
We're so ready to see these places!
Stock up on fresh pieces for the New Year!
Or if you just miss your classmates!
She even has it in different colors!
This calls for a glass of milk!
Before Start-Up, he was in a mega-hit K-drama.
Based on their performance on the licensure examinations.
From The Candy Bulletin Community