All Access
Facebook Groups To Join, Depending On Your Interests and Sense Of Humor
From music, dogs, and 2010s internet culture.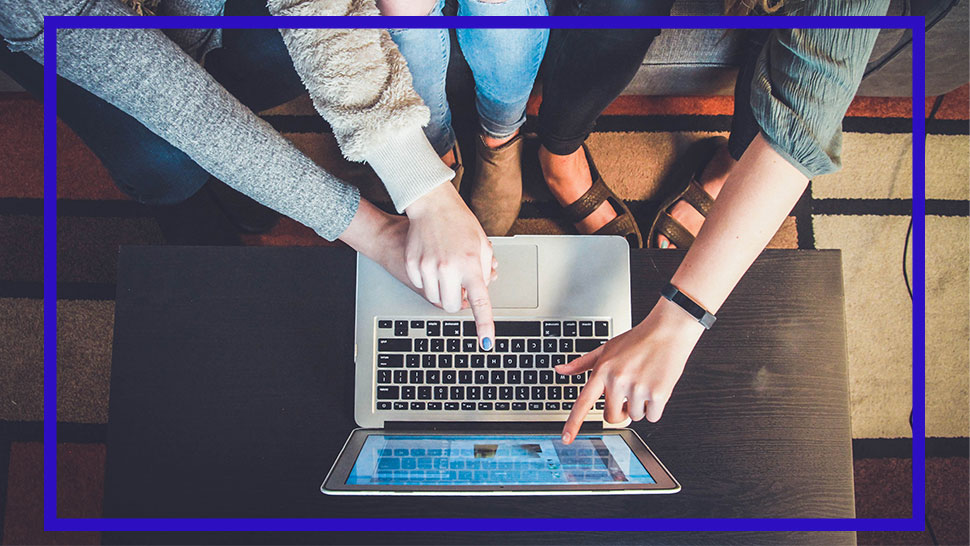 IMAGE unsplash.com
Imagine being in a room where every stranger feels like your friend. Random faces framed in tiny circles, sharing your favorite memes, music, and the in-between randomness of life.  Facebook has  helped  redefine  the  conventional  concept  of  communities,  and  has  allowed  individuals  to  find common  roots  through  the  rise  of  Facebook  groups  about  various-almost-weird  anythings  that  one  can  easily  be  a part of. 
Below, we've created a list of  some of the many, many, MAAAAANY online communities that  you  can join on Facebook: 
music recs without context 
Link: https://tinyurl.com/MusicRecsWithoutContext
While you can easily post your favorite song or playlist  on your Instagram story, posting it on this  group  will connect you with strangers who share the same music palate as yours. Members of the group generously share their favorite  songs,  from nostalgic  Fleetwood  Mac  tracks  to  the  sunshine tunes of rising OPM bands like Any Name's Okay.
ADVERTISEMENT - CONTINUE READING BELOW
In this group, there is no such thing as bad music taste. Everyone's free to post about their music recommendations, and you don't need to explain why you shared it. And that's fine. 
Your music's safe with us. 
subtle asian traits 
Link: https://tinyurl.com/FBSubtleAsianTraits
Asians just have their own cultural language, you know? With  over  1.6M  members,  this  group  talks  about  everything  Asian. Need  memes  about Asian  parents  who  high-key pressure  you  to  excel  in  everything  especially mathematics, or maybe, funny posts about milk tea and anime obsessions?  Subtle  asian  traits  is a group  that talks about common Asian cultures and  characteristics  that  aren't  too  subtle, but definitely, relatable enough for other Asians (and sometimes, non-Asians) all over the Facebook community. 
We Pretend It's 2007-2012 Internet
Link: https://tinyurl.com/WePretendIts2007-2012Internet
Somehow, this  group is stuck in the days of Party Rock Anthem, Pet  Society, and bejeweled  Motorola flip phones, and all you need to do is follow one simple rule: Post memes and popular trends from those years, and generally act as if it is that era.
ADVERTISEMENT - CONTINUE READING BELOW
The group also takes you back to your awkward, pre-pubescent days of young and wholesome Internet discovery. 
Who's your pupper, senpai?
Link: https://tinyurl.com/WhosYourPupperSenpai
Anyone and everyone should join this group because who doesn't like dogs? The group's all about giving boops to adorable dogs and sharing funny pupper videos that serve as mood lifters for the community of dog lovers. 
There's a ton of Facebook groups for your different interests and hobbies, and now, belonging to one takes one click (and sometimes, answering a few questions to become an official member). Take your most random interests, give it a search and who knows? A Facebook group might be waiting for you to join their growing community. 
Honorable mentions: 
Subtle filipino traits
What's your ulam, pare?
The Happinews Project
Disapproving Corgis
Good  Films Make Your Life Better
If you're desperate for a cut, YouTube is your best friend.
She recently sang it again during an Instagram Live with husband Taylor Goldsmith!
They also had a short jam session!
"I was genuinely afraid I would die, because that is what it felt like."
If you haven't already picked up on that.
It'll be just like the good, old days-except now, you can watch it any time, anywhere.
Molo has since posted his public apology online via Instagram stories.
Finally, something to look forward to.
This is just heartbreaking.
For "a different kind of positive," as designer Ram Silva puts it.
All you need is coffee, hot water, and milk sugar is optional!