All Access
EXCLUSIVE! 20 Questions with Awkward's Jillian Rose Reed
Get to know the awesome girl who plays Tamara and pick up some hilarious Tamara-isms, too!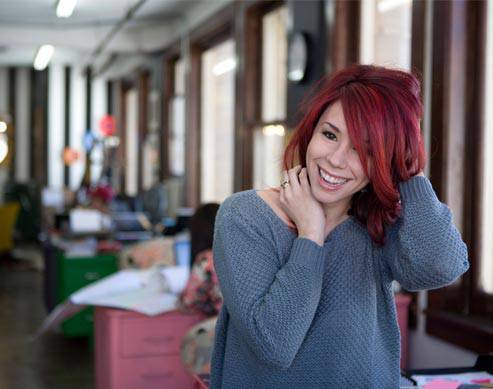 PHOTOS Vincent Sandoval Photography and MTV/Matthias Clamer, MAKEUP Allison NoelleHAIR Paul Norton, STYLING Audrey Brianne, OUTFIT Brandy Melville and Blessed Charm
1. Bomb-dot-com: Beyond awesome
Q: What's a bomb-dot-com day like for you
"Well, I would probably start by sleeping in… even though that only means until, like, 9am. Then I'd get up, have brunch at my favorite place, and spend the afternoon shopping or hanging out with my friends and family."

2. Brillz: Brilliant
Q: What's the most brillz cat video you've ever seen?
"I JUST saw this video of a cat dressed in a shark costume, riding one of those mini round vacuum things. Doesn't get more brillz than that."

3. Barney: A guy you don't want to be seen with
Q: Which perceived Barney would you absolutely love to be seen with?
"Dan Humphrey from Gossip Girl! He's supposed to be the nerdy, lower-class guy, but I'm totally in love with him!"

4. BBF: Back-burner friend, the one you hang out with as a last resort
Q: Have you ever felt like a BBF?
"I am extremely lucky to have really great friends, so I haven't ever really felt like a last resort. But, if you feel like a BBF, you definitely need to talk to your friend! If you guys care about each other, there's nothing a conversation can't fix."
ADVERTISEMENT - CONTINUE READING BELOW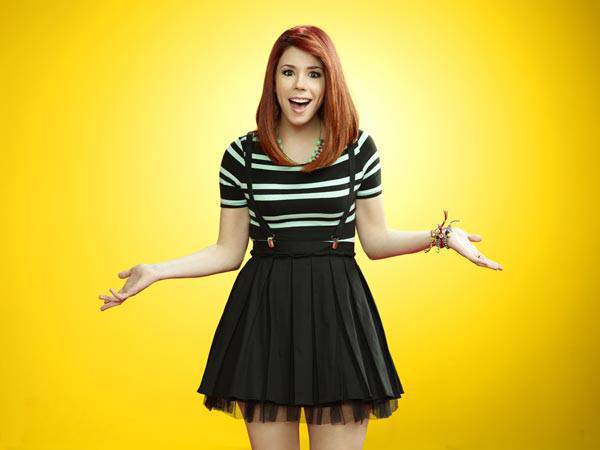 5. Call shenanigans: To call out something
Q: When was the last time you called shenanigans?
"Oh, I call shenanigans every day! I hang around with a bunch of crazy people like my friends and my boyfriend. They're always joking around, and I'm always calling them out on things!"
CONTINUE READING BELOW
Recommended Videos
6. Cheesetastic: So cheesy, it's almost cool
Q: Give an example of a cheesetastic pick-up line.
"Here's my opinion on pick-up lines: they're ALL super cheesy. So if a guy has the guts to use a pick-up line, then it's cheesetastic. I'm a fan of the classic 'Did it hurt when you fell? Because you must be from heaven.' That's a really cheesetastic one."

7. Dramacakes: Metaphorical item one bakes when dealing with bad news
Q: When you bake dramacakes, what do you actually do?
"When I bake dramacakes, I tend to take something that isn't actually a big deal and make it the biggest deal of my life. I spiral and probably cry, until I realize I'm being way overdramatic. I tend to burn my dramacakes, not just bake them."
ADVERTISEMENT - CONTINUE READING BELOW
Aside from being the perfect anthem for broken hearts, the song is also gaining attention for its supposed backstory.
If you're thinking of leaving WhatsApp.
Most reported cases don't lead to prison sentences.
The Philippines is part of the list!
It's never too early to start being more concerned about finances.
Most of them stayed here for awhile to study English.
These legless seats make great accent pieces for small spaces.
From The Candy Bulletin Community