Let it be known that we here at the Candy HQ are veeerrry excited to see the movie adaptation of David Levithan's best-selling novel Every Day.
We've already met Angourie Rice, the actress playing A's love Rhiannon. Now, allow us to introduce you to the actors who will be playing the guys A will inhabit as he tries his best to stay with Rhiannon.
Justice Smith 
Who he is: Justin, the first person A inhabits in the novel on Day 5994. Justin is also Rhiannon's boyfriend.
ADVERTISEMENT - CONTINUE READING BELOW
You surely have seen him before, Candy Girls. If you watched Paper Towns, then you'll remember him as Radar, one of Quentin's best friends. Justice also played the lead role on Netflix's American musical drama, The Get Down.
Owen Teague 
Who he is: Alexander Lin, the guy A hopes Rhiannon will love, whom A inhabits on Day 6033.
ADVERTISEMENT - CONTINUE READING BELOW
Owen is best known for his roles on Bloodline and Black Mirror. You can catch him next on the 2017 adaptation of Stephen King's novel It as Patrick.
Colin Ford
Who he is: Xavier Adams, the theater guy Rhiannon meets in the house in the woods on Day 6020.
Twenty-year-old Colin has already done a ton of acting jobs before appearing in this movie adaptation. He's appeared in We Bought a Zoo and Disconnect, and he's also appeared on the small screen via the TV shows Supernatural and American Dome. 
ADVERTISEMENT - CONTINUE READING BELOW
Lucas Jade Zumann
Who he is: Nathan Daldry, the nice guy who goes to a party to meet Rhianon on Day 5999.
Does he look familiar? If you're a fan of Sinister 2, you'll recognize him as the actor who played Milo in the movie. Lucas also most recently appeared as Gilbert Blythe on Netflix's Anne with an E.
ADVERTISEMENT - CONTINUE READING BELOW
Jacob Batalon
Who he is: James, the football player inhabited by A on Day 6003. James has a twin brother, Tom, whom A also inhabits the next day.
Sean Jones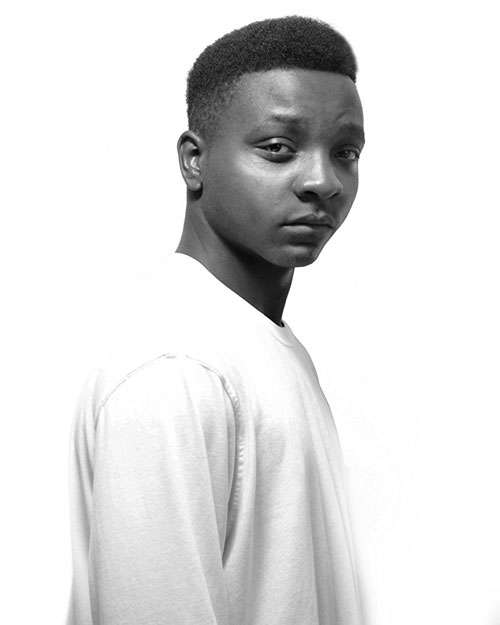 Who he is: George, the homeschooled boy A inhabits on Day 6018.
ADVERTISEMENT - CONTINUE READING BELOW
This 19-year-old actor appeared in episodes of several TV series, like Shadowhunters: The Mortal Instruments and Orphan Black, before he landed the role of George in Every Day.
Are you excited to see Every Day translated on the big screen, too? Which parts of the book are you most psyched about? Let's talk in the comments below!