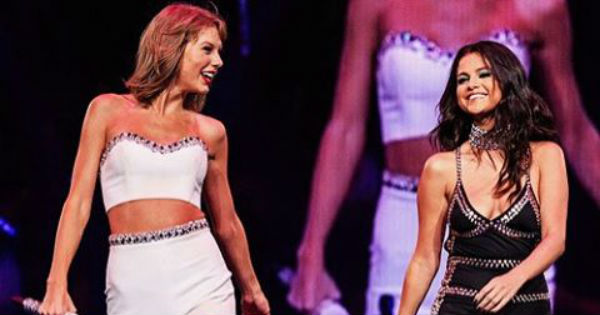 You've probably encountered reports that Taylor Swift and Calvin Harris have reportedly broken up after the music producer was spotted leaving a controversial massage parlor and Tay wasn't too happy about it. The two quickly shut down these rumors with Calvin tweeting a message, saying, "It's not going to be a 'happy ending' for everyone. I sue for defamation of character for all these bullsh*t stories bye bye." This was favorited instantly by his rumored girlfriend. (via StyleBible.ph)
love isn't dead. i can sleep tonight. pic.twitter.com/S4FSQDUR3n

— Taylor Trudon (@taylortrudon) October 12, 2015
READ MORE:
Selena Gomez Shares Her Worst Hair Mistakes
Selena Gomez and Sasha Pieterse Speak Out on True Beauty
It Feels Like V-Day All Over Again, Thanks To Zedd and Selena Gomez's Music Video for "I Want You To Know"
But it seems like it's not only these two who have something to say about the whole thing. Even Tay's BFF Selena Gomez finds these rumors "stupid." Speaking with Gossip Cop, Sel said, "Honestly, it's so stupid. I'm pregnant every week, [Taylor's] gonna be pregnant. It's so stupid, like you can't really read that stuff" and said that the rumors can't be true.
ADVERTISEMENT - CONTINUE READING BELOW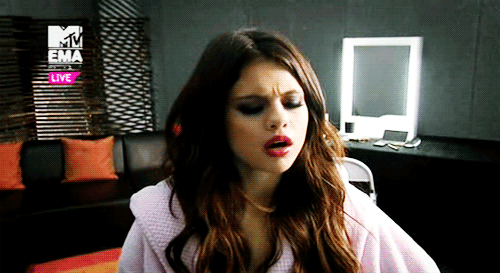 via gifsforgomez.tumblr.com
ADVERTISEMENT - CONTINUE READING BELOW
See? Even Sel thinks it's unbelievable and that's her BFF right there. And TBH, if you broke up with your bae, you'd probably tell it first to your best friends, right? We can now go back to our scheduled activities because all is right in the world again.
ADVERTISEMENT - CONTINUE READING BELOW
What do you think of these rumors, Candy Girls? Let us know in the comments! :)