Truth be told: I'm kinda new to the ENHYPEN scene. I've heard about the group, their solid performances, and many achievements in the past two years, but I haven't really ~allowed~ myself to dive deeper into the fandom. That's until Wilbros Live invited us to their BYS press conference and fun meet last December 3. And so to prepare myself for d-day, I started listening to their songs and all I have to say is...why did it take me so long to discover them?! By the time I got to ask them a question IRL, I found myself watching ENHYPEN-related content non-stop.
Like what articles say about them, Jungwon, Heeseung, Jay, Jake, Sunghoon, Sunoo, and Ni-Ki are truly a force to be reckoned with. I witnessed it first-hand after seeing thousands of Filo ENGENEs (their fans) at the Araneta Coliseum five hours (!!) before the event. That feeling when (*winks*) a fourth-gen K-pop boy group has amassed a huge following beyond social media? It felt SURREAL. When the members entered the stage, everyone stood up to cheer for them and the screams were so loud you can barely hear the background music. That's ENHYPEN for you—they're ~future perfect.~
ADVERTISEMENT - CONTINUE READING BELOW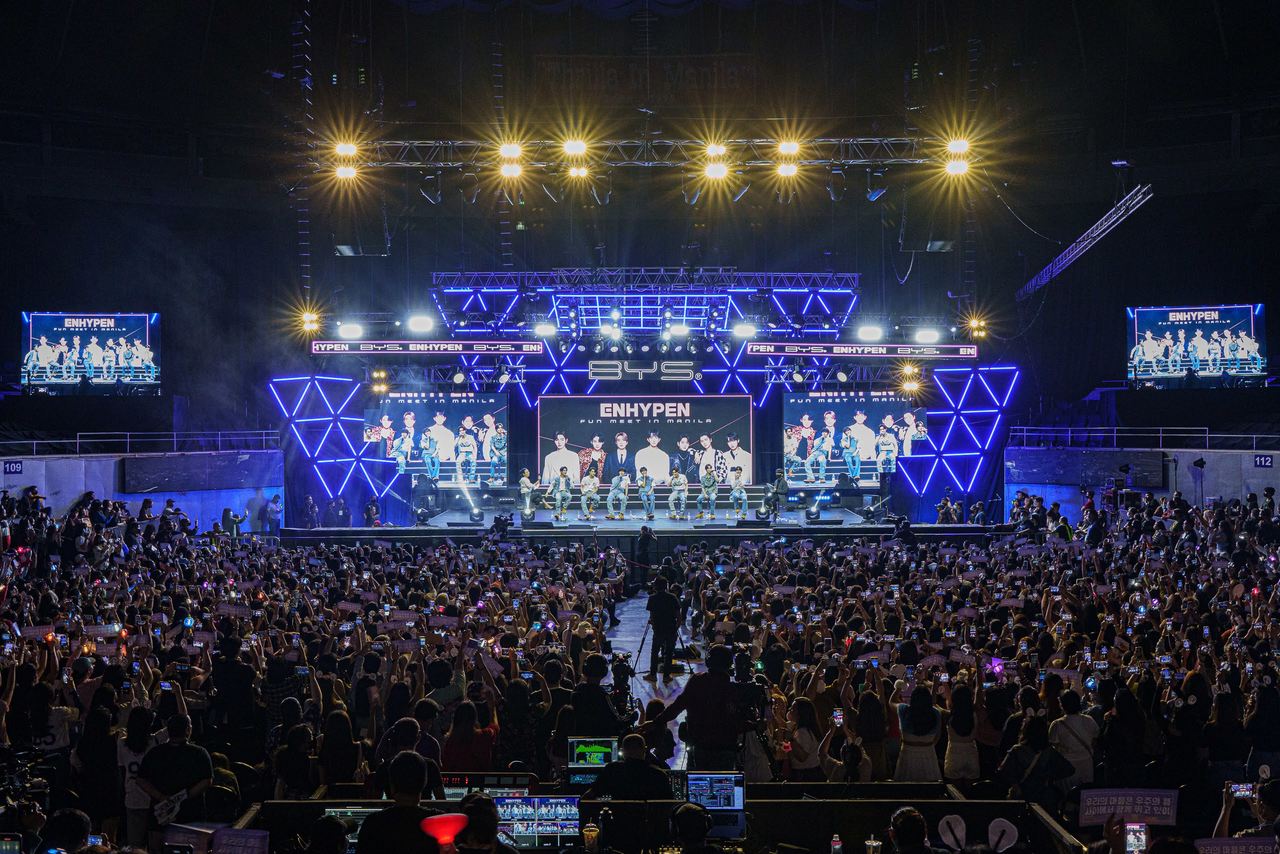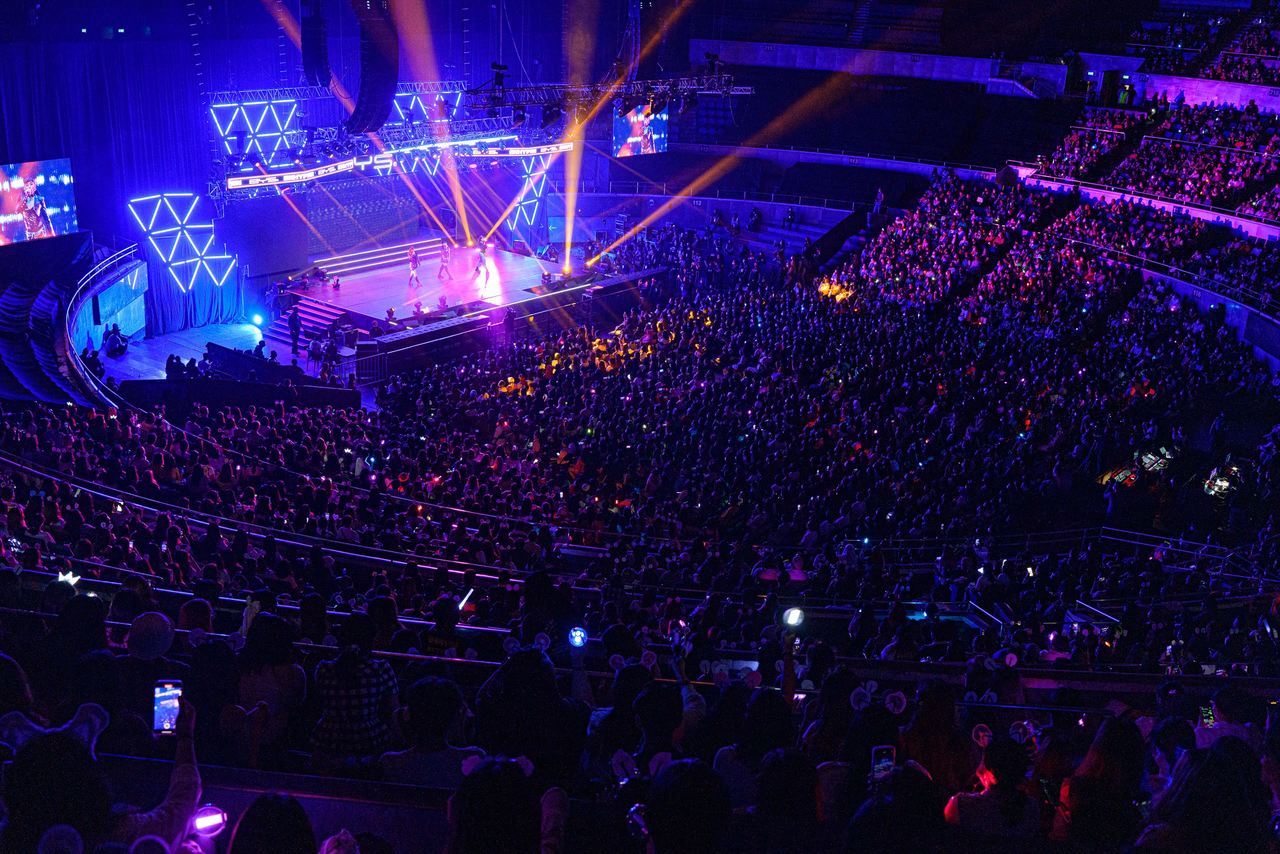 Here's everything we've learned about ENHYPEN during their BYS press con and fun meet in Manila:
1. There's a city in the Philippines that they'd like to visit someday.
ICYDK, the BYS 10th anniversary fun meet marks ENHYPEN's first visit to the PH as a group. Jake mentioned the Filo ENGENEs who waited for them at the airport saying that it was so nice to see them: "Being able to travel around the world and to meet fans is what we enjoy the most as artists," he highlighted. If given the chance to come back to the country, the group shared that they'd like to have a vacation in Cebu with their families. Aww!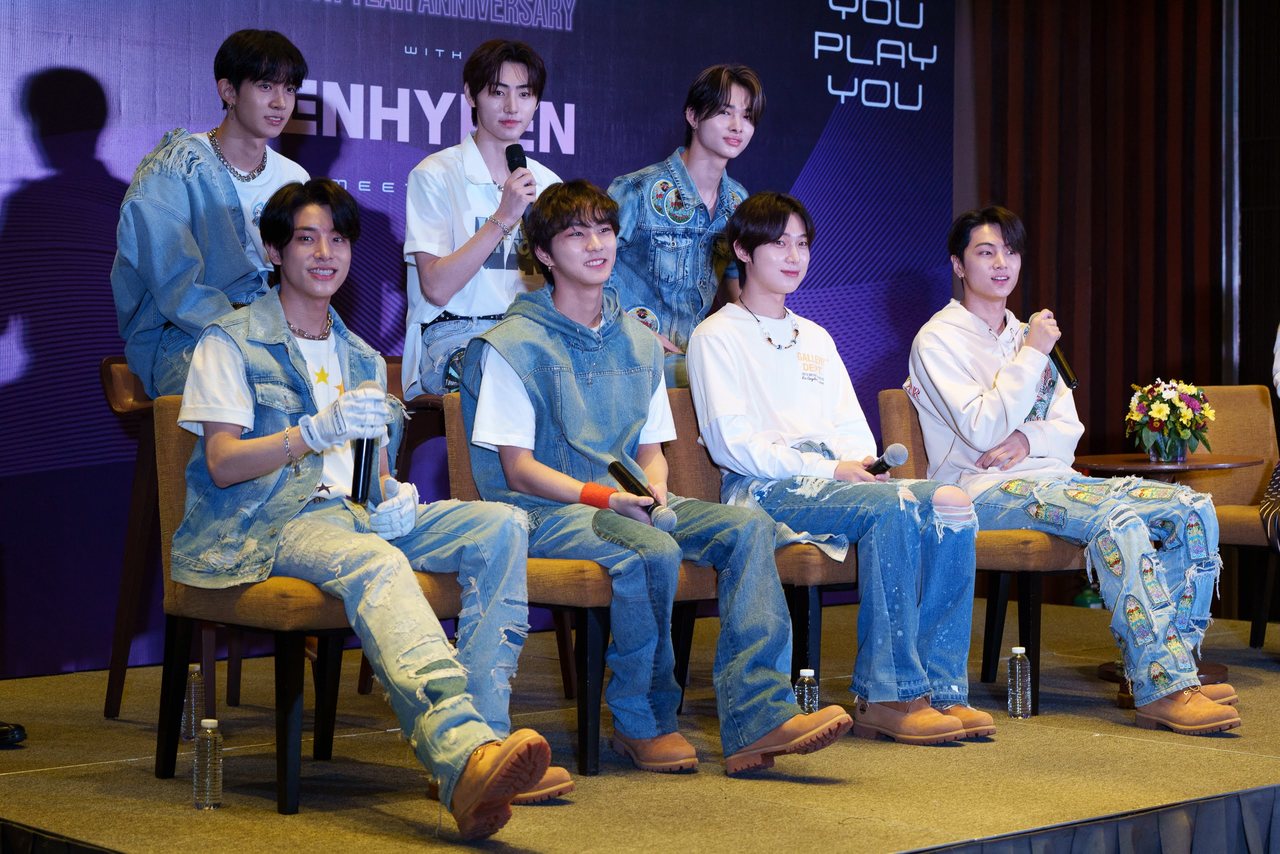 ADVERTISEMENT - CONTINUE READING BELOW
2. Sleep is *very* important for them.
K-pop idols have such a hectic schedule that it's often hard for them to get quality shuteye. But for ENHYPEN, having a good night's rest is a must to stay healthy, apart from eating well and taking vitamins.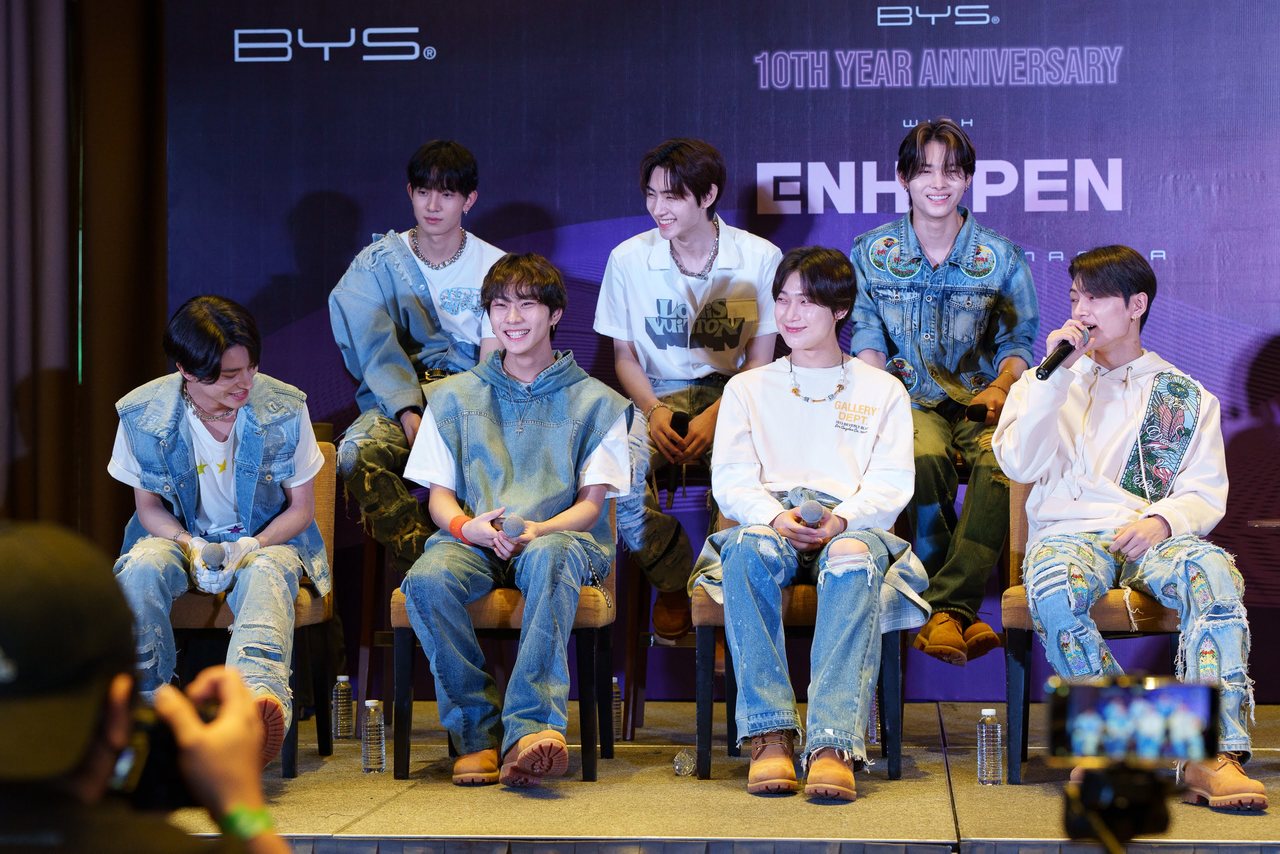 ADVERTISEMENT - CONTINUE READING BELOW
3. BYS is the first foreign brand that they're representing as ambassadors.
K-loka by Cosmopolitan Philippines got the chance to ask ENHYPEN how they feel about collaborating with BYS. ICYDK, both the K-pop group and the cosmetics brand share the same vision which is creating meaningful connections with their respective audiences and having fun in between. "We would like to congratulate BYS Philippines on their 10th anniversary. Through this opportunity, we are able to get together with our fans. I also hope that we'll get more chances to meet them just like this," Heeseung replied.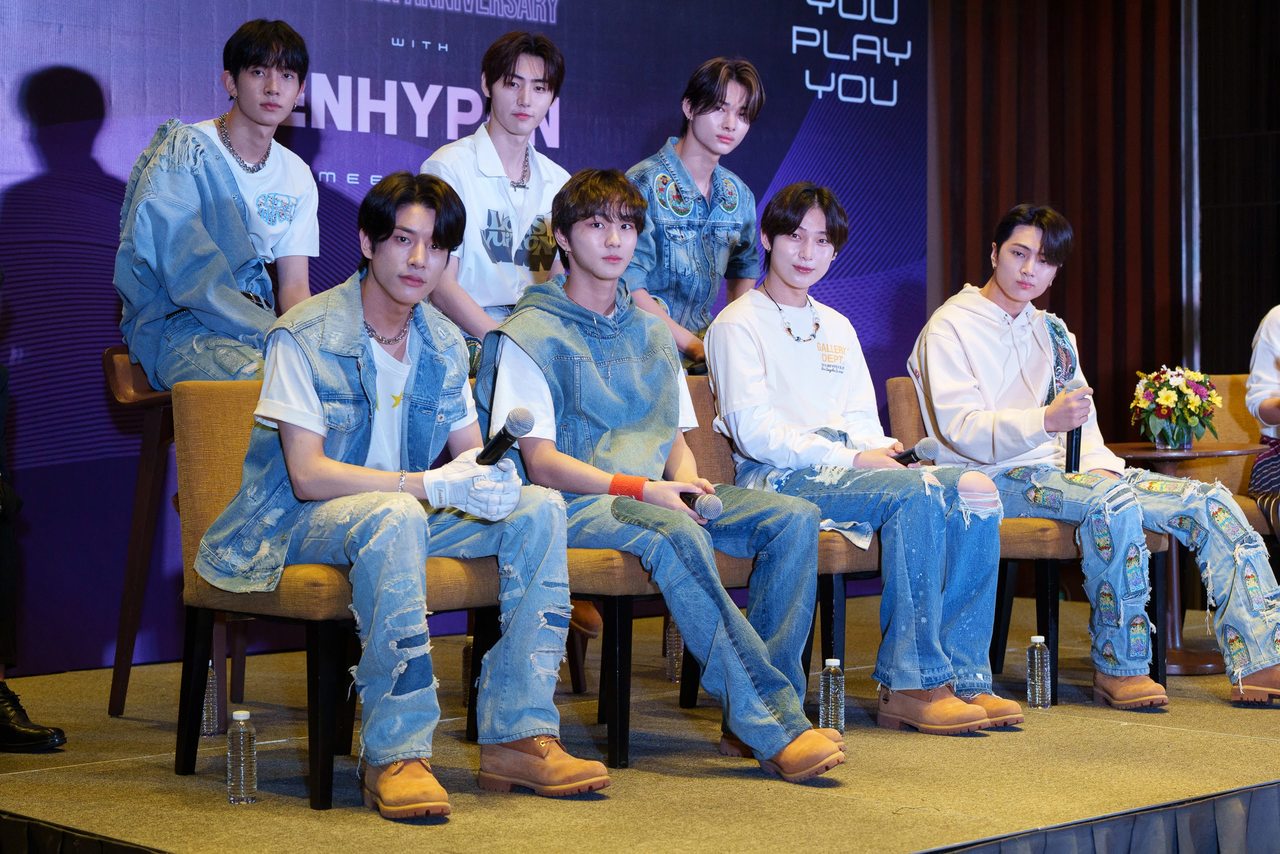 ADVERTISEMENT - CONTINUE READING BELOW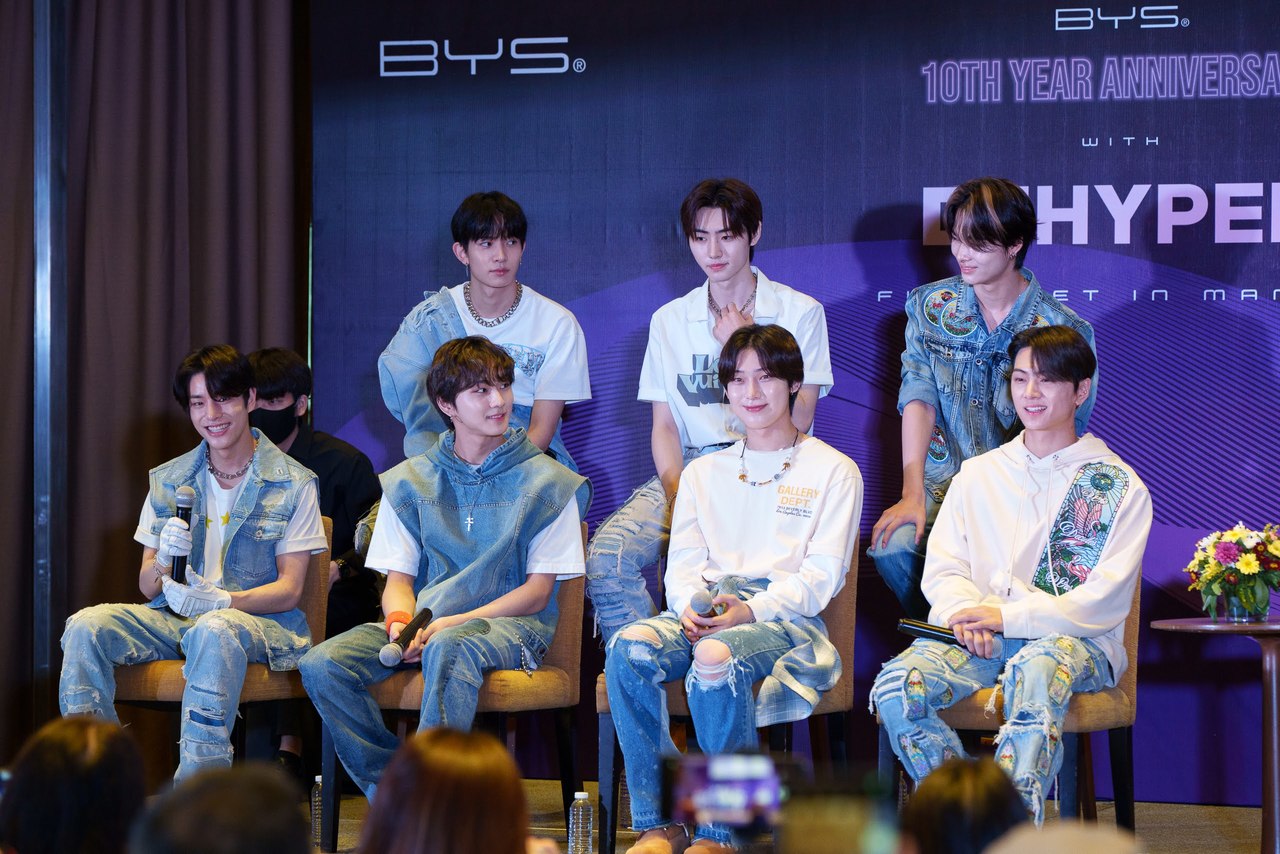 4. ENHYPEN's strength lies in their group's concept.
For those who are new to the fandom, ENHYPEN is actually rooted in the word "hyphen" and it means connecting to each other and to their fans around the world. The Mnet competition show I-Land paved the way for them to be formed, and Jungwon said that despite their diverse backgrounds, they are at their best when they perform onstage as ENHYPEN. "I think that is our biggest strength—that we can get together as a group."
ADVERTISEMENT - CONTINUE READING BELOW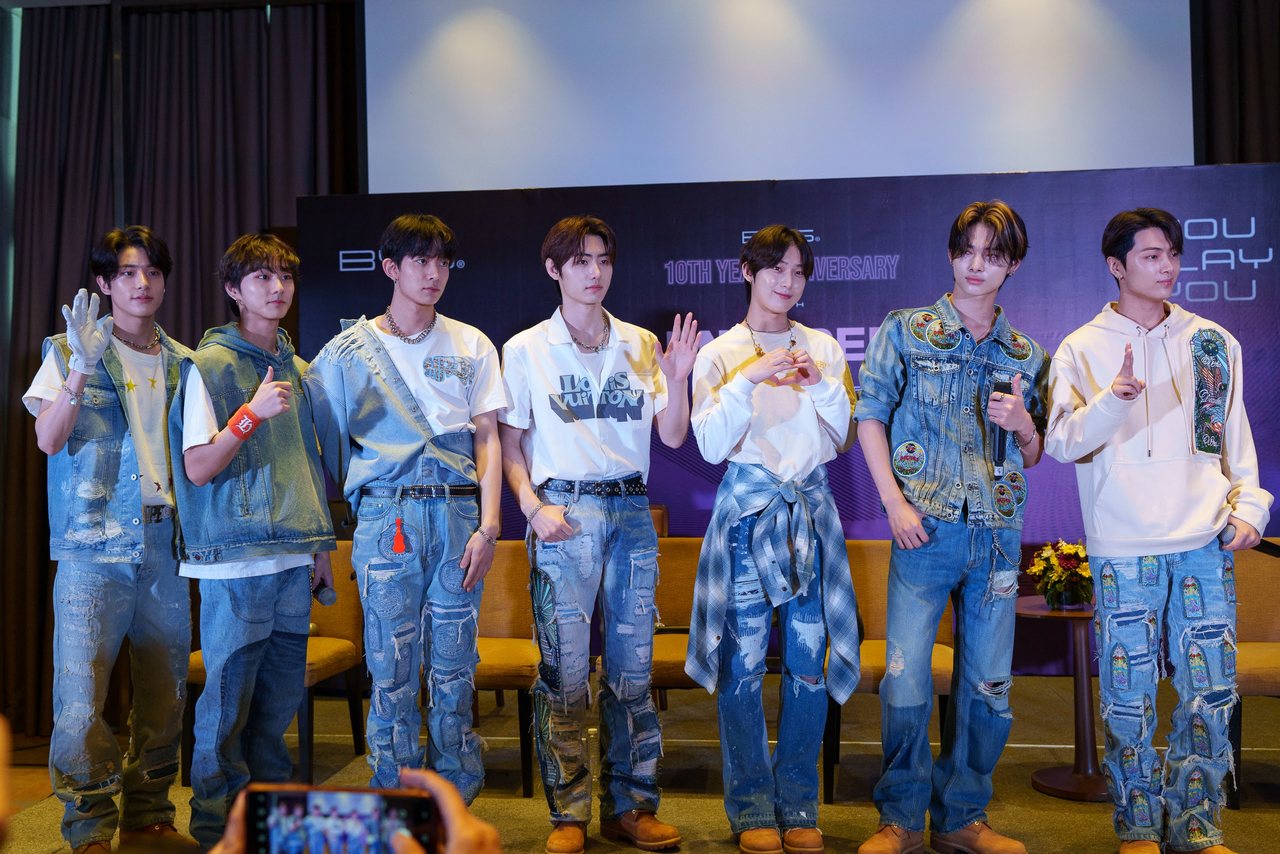 5. They want to try more music genres.
Give ENHYPEN's "Drunk-Dazed" and "TFW (That Feeling When)" a listen and you'll realize how versatile this group is when it comes to their music. Jay pointed out that they want to continuously explore and release different sounds and styles. He also wished that there will be more opportunities "to try new genres to show to our fans."
ADVERTISEMENT - CONTINUE READING BELOW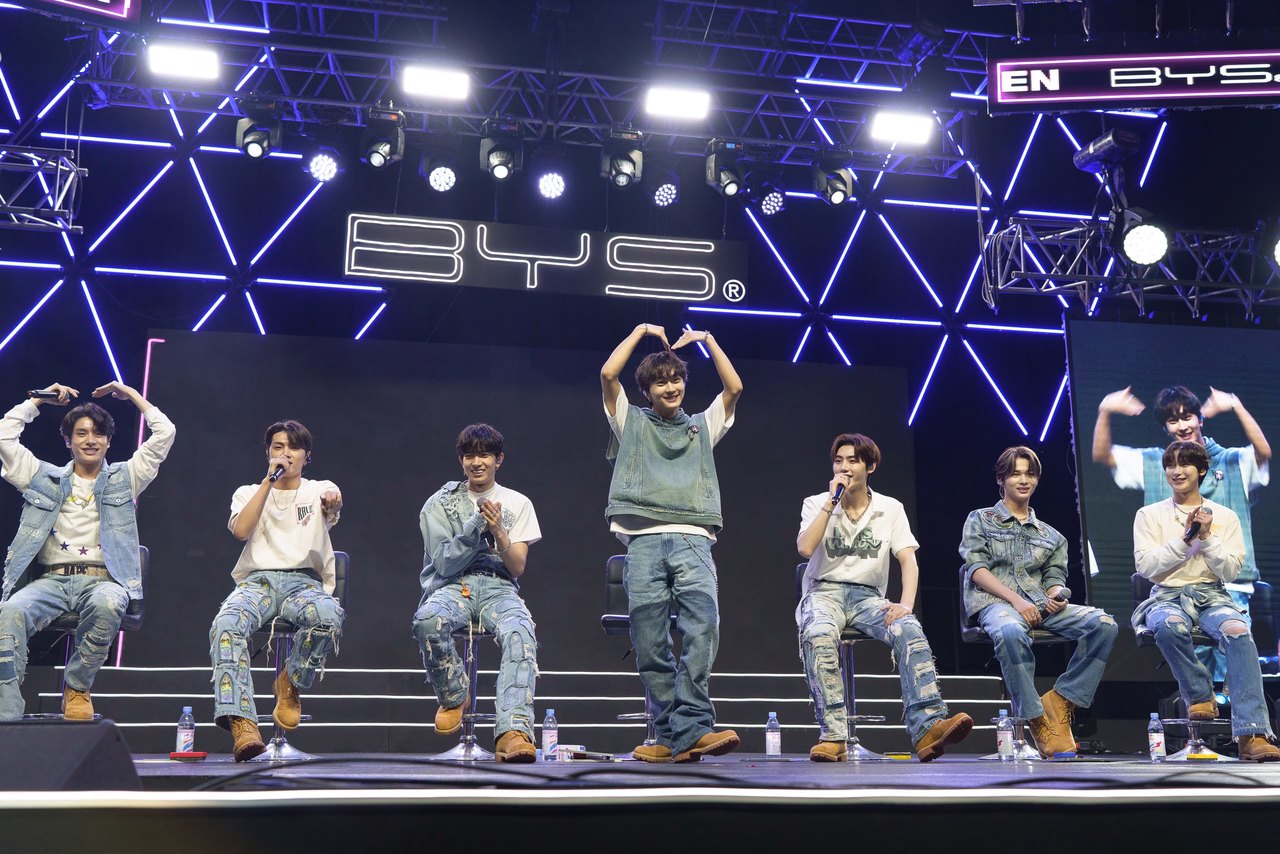 6. They look up to BTS.
This comes as no surprise because ENHYPEN has often mentioned the record-breaking septet (who are also under HYBE) as their role models. With this, Sunoo cited that BTS has influenced their music a lot: "I think influence-wise, our biggest music influence is BTS. We, as a group, will be doing our best and exert more effort to perform well."
ADVERTISEMENT - CONTINUE READING BELOW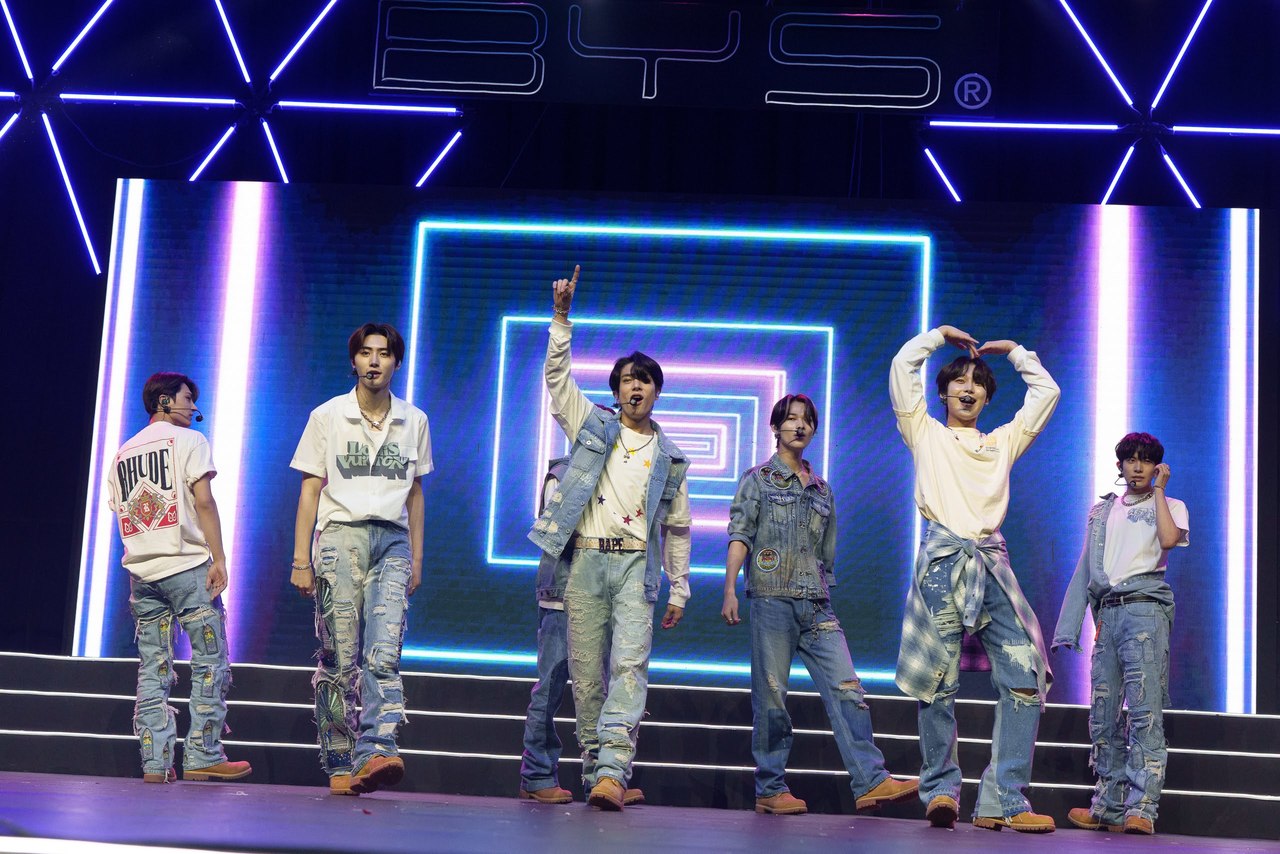 7. ENHYPEN is full of wisdom.
During the fun meet, the members were asked about their mottos in life, and boy, have we taken notes!
Jungwon - 

"Just do it." 

Heeseung - "Manners maketh man."
Jay - "Be a better man than yesterday."
Jake - "Work hard, play hard."
Sunghoon - "Just do it." 
Sunoo - "Let's be happy."
Ni-Ki - "Fighting!"
ADVERTISEMENT - CONTINUE READING BELOW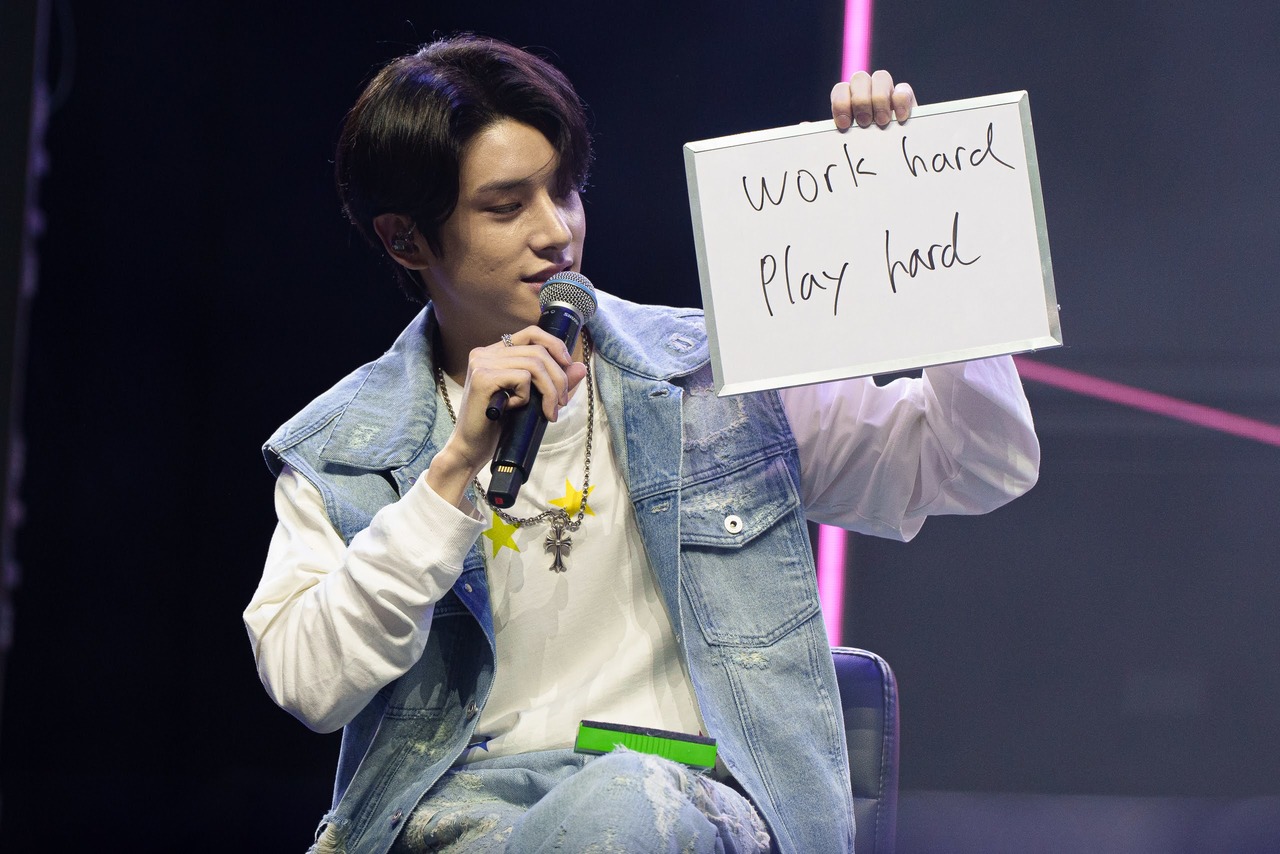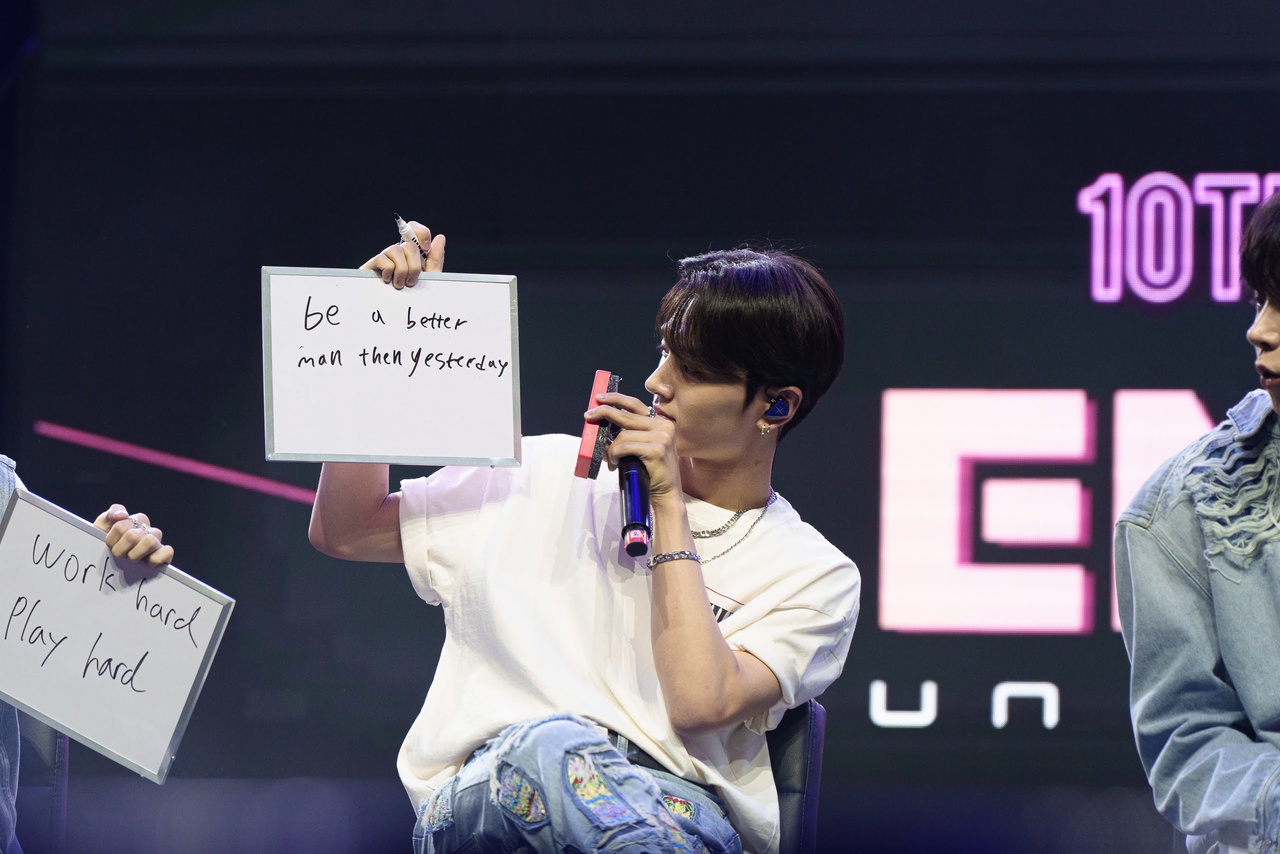 ADVERTISEMENT - CONTINUE READING BELOW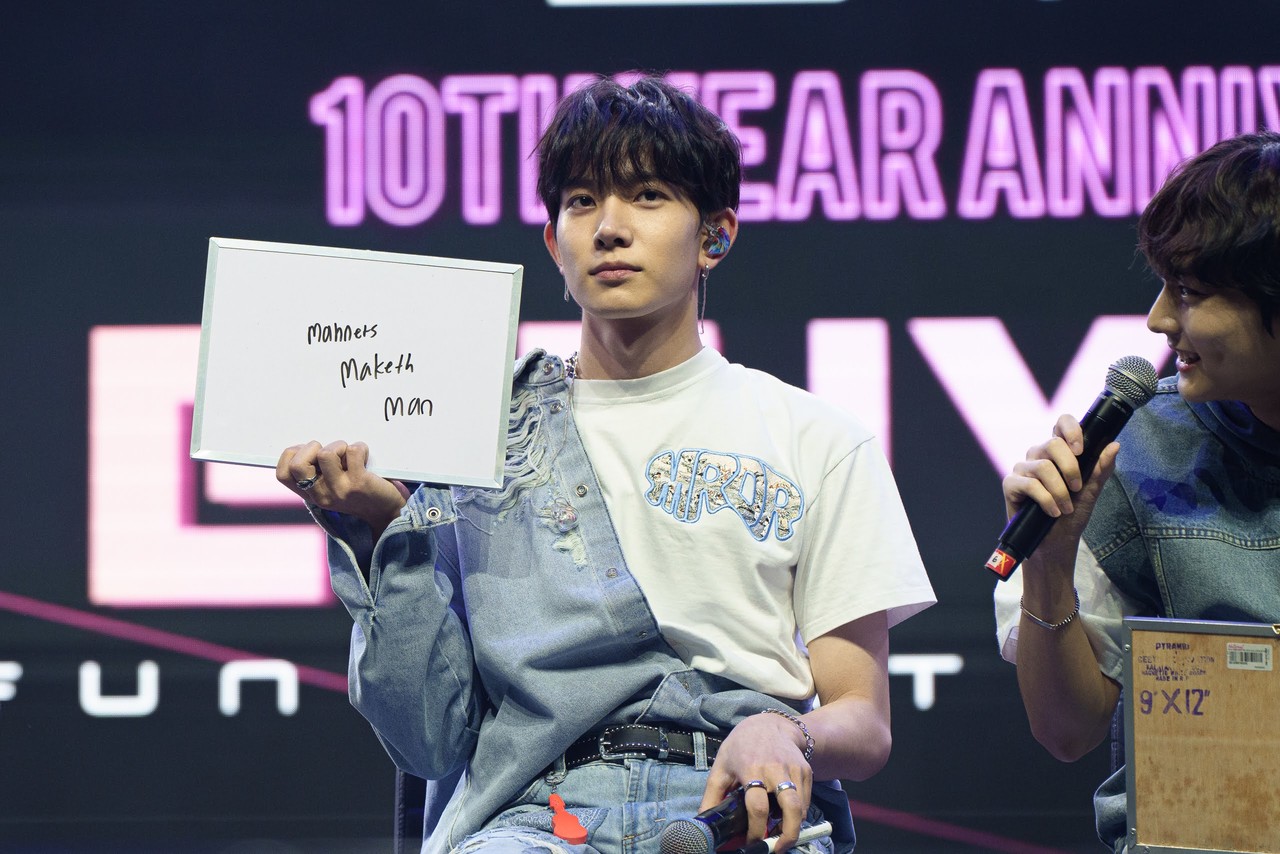 See you again soon, ENHYPEN!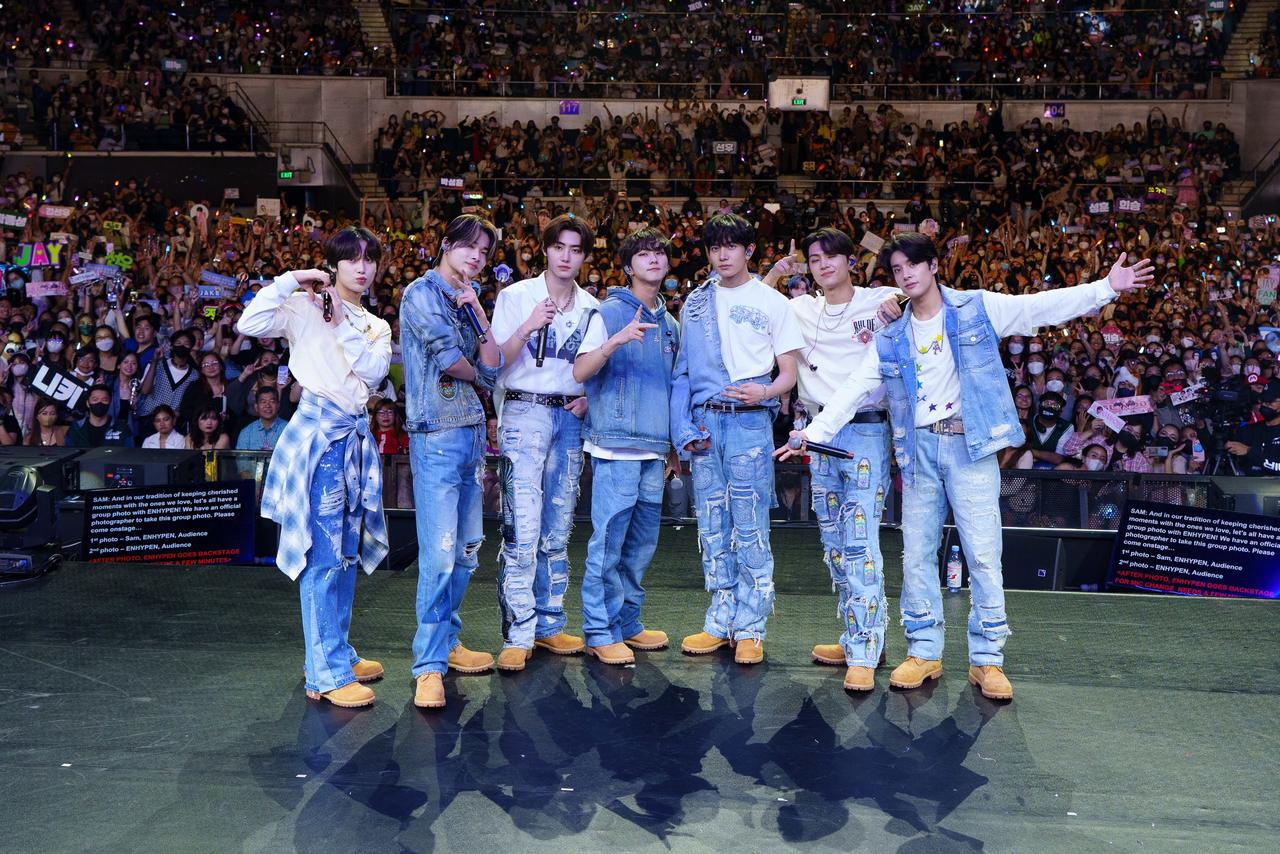 ADVERTISEMENT - CONTINUE READING BELOW
Special thanks to Wilbros Live and BYS Cosmetics.
***
This story originally appeared on Cosmo.ph. Minor edits have been made by the Candymag.com editors.