What happens when two empowering women come together to talk about important social issues? The world gets the most precious 23 minutes and 13 seconds of inspiring exchange about equality and feminism.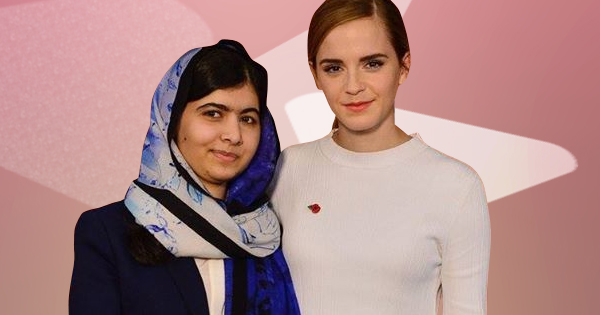 During the premiere of the movie He Named Her Malala at the Into Film Festival, UN Women ambassador Emma Watson interviewed Malala Yousafzai about it and other important social issues that we should know. They talked about a lot of things, but this is what struck us most—the Nobel Peace Prize awardee's answer to one question about her advice for young people.
ADVERTISEMENT - CONTINUE READING BELOW
"Don't think that you are young and you can't do something. When I was writing the blog for BBC, I was just 11 years old. When I started speaking out, that was my age. Don't think that your age will stop you from moving forward as we talk about gender, religion, and all these things. Don't think you're young and you don't have ideas and your ideas won't work... Don't think 'someday I'll grow up and make some change.' Don't wait for that stage. It will be too late."
If you're going to watch a video today, make it this one. Isn't it inspiring when two of your life pegs unite to make you see the things that really matter in life?
READ MORE:
13 Inspiring Lines From Emma Watson During Her #HeForShe Facebook Conversation
Emma Watson Delivers Another Speech on Gender Equality at the World Economic Forum
ICYMI: 15-Year-Old Boy Writes Letter About Emma Watson's Speech
Got thoughts to share about Emma and Malala's talk? Share them in the comments. We always love hearing from you! :)