ICYDK, Emma Watson's childhood crush is actually none other than her Harry Potter co-star Tom Felton. In previous interviews, the former child actress revealed that she actually "fell in love" with him while they were taping the first movie in the series. 
Most recently, Emma wrote the foreword to Tom's new memoir "Beyond the Wand: The Magic and Mayhem of Growing Up a Wizard" and opened up further about her ~feelings~ for Tom. Warning: Major kilig feels ahead! 
"You know that person in your life who makes you feel seen? The person who is a witness to all that unfolds? The person who knows—really knows—what is happening to you and what you're going through, without anything having to be said? For me, that person is Tom Felton," Emma wrote. 
ADVERTISEMENT - CONTINUE READING BELOW
ADVERTISEMENT - CONTINUE READING BELOW
She then went on to acknowledge Tom's creativity and kindness even though they didn't get along well initially. "As you'll read in this book, our relationship didn't start well. When we first met, I was a moony and probably rather annoying nine-year-old girl who followed him round like a puppy, desperate for his attention," she penned. 
"He might have played a bully. He might even have sometimes felt like a bully. But take it from me: he couldn't be further from one. He is creative, sensitive and whole-hearted. He is a person who wants to love everything and everyone," she added. Awww, so sweet!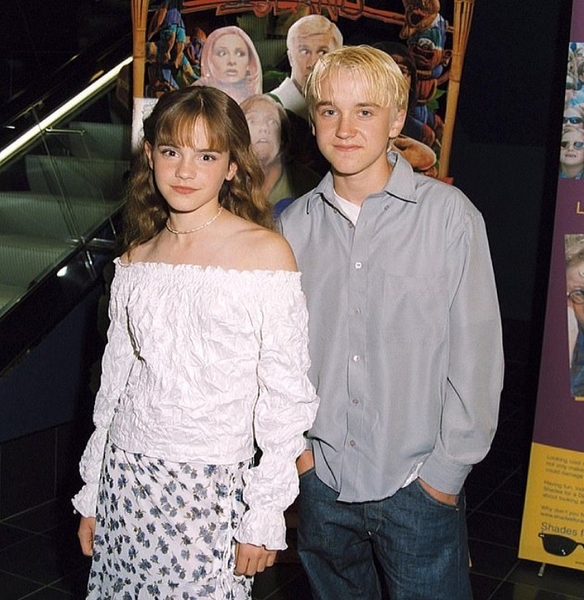 ADVERTISEMENT - CONTINUE READING BELOW
Touching on her bond with Tom, she claimed that what they have goes beyond just mere romance. She even called him his soulmate! "It's one of the purest loves I can think of. We're soulmates, and we've had each other's backs," she said. "I know that he'll always believe me. Even when he doesn't have the whole picture, he'll never doubt that I'm coming from a good place and will have done my very best." 
"The world is lucky to have you, but I'm even luckier to have you as my friend. Chapeau, little piece of my soul. And congratulations," she concluded. BRB, our fragile Harry Potter hearts are crying!