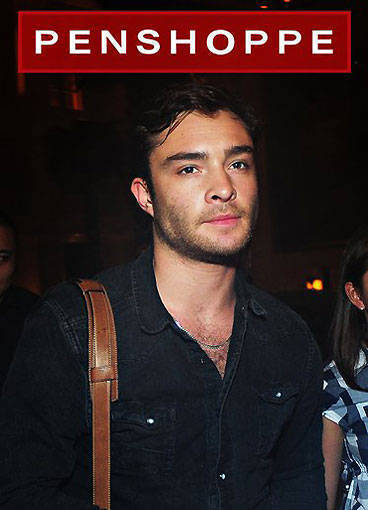 Spotted: Chuck Bass arriving late last night in Manila! As the newest endorser of Penshoppe, Gossip Girl's Ed Westwick is here to shoot the brand's Pre-Holiday Season 2011 and Summer 2012 campaign with Australian photographer Darren Tieste. Ed will reportedly stay in Manila until Friday.

Joyce Ramirez of PR Asia Worldwide, the agency that helped fly in Ed, tweeted today that she'll ask him if he can have a bigger meet-and-greet session with more fans. "No promises," though!

How excited are you to see Ed? What would you ask or tell him if you ever get the chance? Sound off in the comment section below!