This week, British singer and songwriter Ed Sheeran was honored at the American Institute of Stuttering's Freeing Voices Changing Lives Benefit Gala. During his speech and interview with The Hollywood Reporter, the "Photograph" hitmaker gave brilliant pieces of advice not only about embracing stuttering but also about being different.
Ed even shared memories from his childhood. "I was a very, very weird child. I had a port-wine stain birthmark on my face that I got lasered off when I was very young," he said. "One day, they forgot to put the anesthetic on, and ever since then, I had a stutter." Rap music then became an effective remedy for him when the therapy didn't work. Below, we've turned a few lines from Ed's speech and interview into typography. Save it in your phones, Candy Girls, and every time you feel down, you can open it and remind yourself that it's totally fine to be different and be who you really are.
ADVERTISEMENT - CONTINUE READING BELOW
1 "Having things that make you different help you become an interesting person."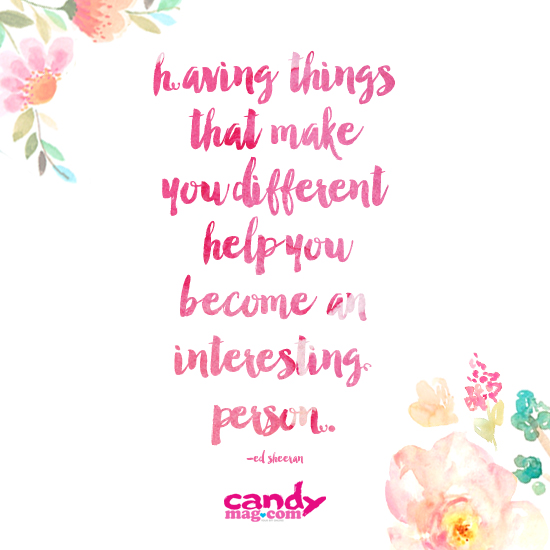 READ: A Sexy "Jealous" Cover Plus Ed Sheeran's Renditions of "Stand by Me" and "Rainbow Connection"
2 "Most of the people I knew that were normal in school are all pretty dull right now—they go to the gym four times a week and look at themselves in the mirror a lot, but they don't really have a lot to say... Most of the people that are successful started life off as a weird kid with no friends."
ADVERTISEMENT - CONTINUE READING BELOW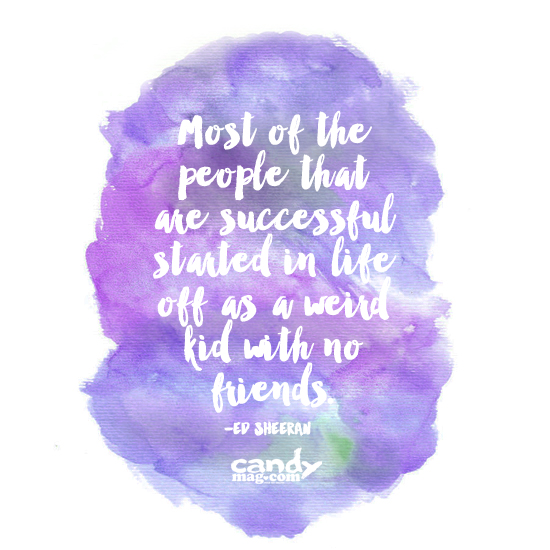 3 "Stuttering is not a thing you have to be worried about at all. Even if you have quirks and weirdness, you shouldn't be worried about that."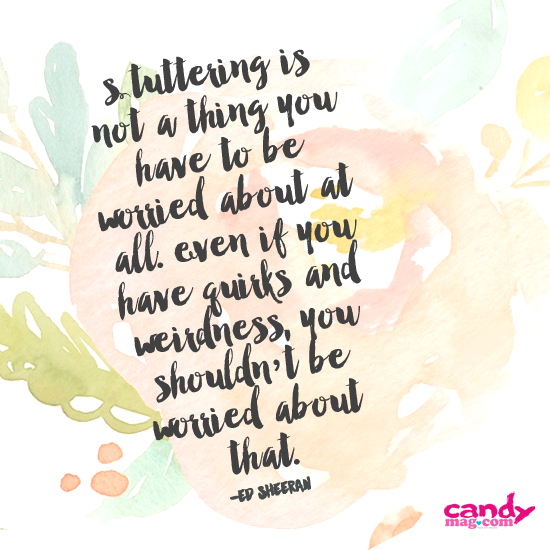 ADVERTISEMENT - CONTINUE READING BELOW
READ: Ed Sheeran is the Most Adorable Tiny Person in His "Photograph" Music Video
4 "I wanted to not necessarily to shed light on stuttering or make it a thing, but stress to kids in general to just be yourself, because there's no one in the world that can be a better you than you... Be yourself. Embrace your quirks. Being weird is a wonderful thing."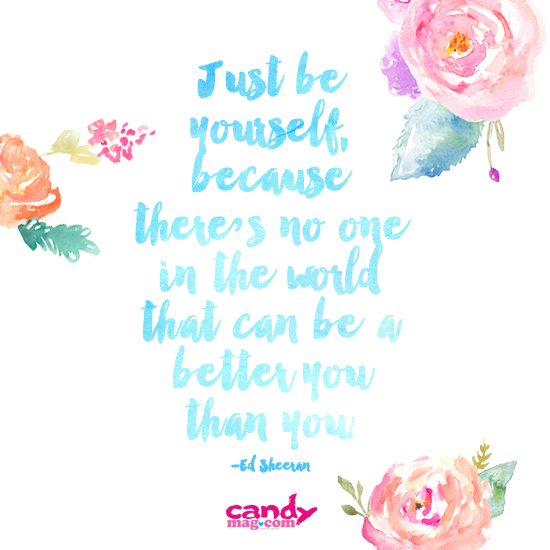 ADVERTISEMENT - CONTINUE READING BELOW
5 "Embrace your weirdness. From a stuttering point of view, don't treat it as an issue. Work through it and get the treatment you want to get, but don't ever see it as a plight on your life. Carry on pushing forward."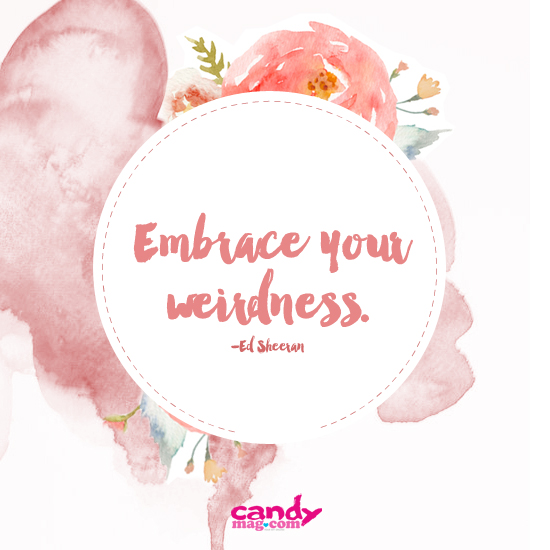 READ: Ed Sheeran Sure Did Have a Fun Time On Undateable

ADVERTISEMENT - CONTINUE READING BELOW
How do you embrace being different from everyone else, Candy Girls? Let's talk in the comments or via Twitter @candymagdotcom. We always love hearing from you.