With Rita Skeeter's juicy update on the Potter world making the rounds recently, we got to thinking: if the HP wizards ever decide to make a next gen sequel, who could play the kids of our favorite magical gang? Hey, a little wishful thinking never hurt anyone!
James Sirius Potter – Harry and Ginny's eldest takes after the Marauders. With that mischievous sparkle in his eyes, Teen Wolf's Tyler Posey can totally play the prankster.
Albus Severus Potter – Harry and Ginny's middle kid probably has a complex from his kuya's endless teasing. Brenton Thwaites, the prince in Maleficent who's starring in The Giver, would do the character justice. Can you imagine him with his dad's jet-black hair and his grandma's green eyes?
ADVERTISEMENT - CONTINUE READING BELOW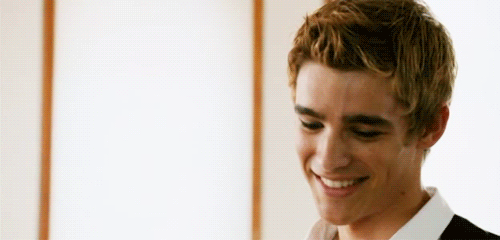 via crushabledotcom.tumblr.com
Lily Luna Potter – If her book intro (which reminds us so much of her mom's) is any indication, little Lily is going to grow up to be a fierce redhead like Ginny. Shake It Up's Bella Thorne has the sass to pull it off.
Rose Weasley – Like her cousin Lily, Ron and Hermione's eldest is a redhead you don't want to mess with. Holland Roden is already that redhead on Teen Wolf, and she looks like the smart kid who can handle the pressure of continuing her parents' legacy.
ADVERTISEMENT - CONTINUE READING BELOW
Scorpius Hyperion Malfoy – Draco's boy takes after him in terms of looks, but we have no idea if he's going to be any of the Weasleys and Potters' archenemy like his dad was to Harry. Don't you get a feeling, though, that he and Rose are endgame? Something about Ron telling Rose to kick Scorpius's butt in school. If that's not the beginning of a Hogwarts romance, I don't know what is. Nicholas Hoult could pull off the Malfoy arrogance and go head to head with Holland Roden.
ADVERTISEMENT - CONTINUE READING BELOW
Hugo Weasley – Rose's younger brother seems to be good friends with Lily. We see Vampire Academy's Cameron Monaghan fitting in with the gang.
Edward Remus "Teddy" Lupin – Even with all the love of his surrogate family, Tonks and Remus's Metamorphmagus orphan is going to have a lot of issues. Thomas Brodie-Sangster from Game of Thrones has a good brooding face. Can you imagine him looking in the mirror and trying to make himself look like his father or mother whenever he misses them? Even more heartbreaking than Harry's Mirror of Erised, right?
ADVERTISEMENT - CONTINUE READING BELOW
Victoire Weasley - Elle Fanning has the effortless beauty of Fleur and Bill's part-Veela daughter. The epilogue suggests that Victoire and Teddy are MFEO; Elle and Thomas Brodie-Sangster could totally step into the golden couple's shoes.
ADVERTISEMENT - CONTINUE READING BELOW