All Access
Divergent: Your 15-Step Prep Plan
With Divergent finally premiering this week, it's the perfect time to brush up on the books and immerse yourself in this dystopian universe.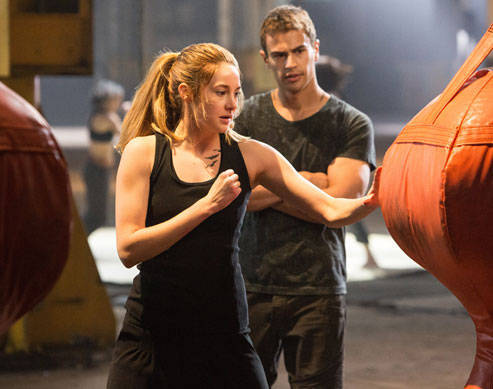 PHOTO Lionsgate/Pioneer Films, GIFs Tumblr
Read Divergent... And Insurgent and Allegiant. (I mean, who are we kidding?)

Watch all the trailers again because reasons.

Listen to the excELLIEnt OST. (Heh, see what I did there? Sorry, not sorry.)

Experiment and make your own Divergent-inspired nail art.

Attempt Tris's pretty bun with your ate or mom's help.

Use your leftover temporary tattoos from Candy's August 2013 issue to recreate Four's body art. (Heehee.)

Conquer your fears like the Dauntless...

Or, you know, just go for a jog.

Make like the Candor and tell that boy how you really feel.

10. Offer to quiz your little sister for her bio exam like the Abnegation would.

Be book smart like the Erudite, but also life smart like Four.

[table:0]

Take your cue from the Amity and make peace with your frenemies.

Be resourceful like the factionless. Too lazy to go down and cross the street? No problem. (KIDDING, you guys.)

Play the real and not real game like the Divergent (and Peeta).

Finally, cast your vote at the Candy Readers' Choice Awards. Here's Tris's purdy eyes and lashes pleading her case.
Divergent premieres on March 20.
You favorite childhood sweet is now in cupcake form!
Will your friendship survive the wrath of thesis?
Here are a few things that might help.
Fast cars and dark roads don't mix.
BTS' agency already made the official announcement.
The deep red lipstick shade flatters all skin tones!
The 19-year-old dancer also appeared in the music video and on Jimmy Fallon's show along with her dance crew The Lab!
This is straight out of a teleserye!
It'll be available in five cute colors!