Sometimes, we just want to be able to let out our emotions—heck, maybe even have feelings, at last. Raise your hands if you just feel emotionally constipated all the damn time, whether it be from stress, pressure, or the simple lack of an outlet. Which is why whenever we get some form of reprieve, we gladly take it, as long as it's not harmful. Case in point: Pixar. This animation studio has created an impressive library of shows that can help you do just that: go for an emotional ride in the form of entertainment. Fortunately, a lot of them are on Disney Plus so you can hop on to the streaming platform and watch classic and new Pixar movies, shorts, whenever you want. Prep for an emotional rollercoaster. 
Stream these 10 Disney Plus Pixar movies and shorts when you're in need of a feels session
Coco
 

(2017)

Who hasn't gone poco loco over this movie that hits straight home to the deepest feels? When it comes to family-oriented shows, Coco is the perfect movie that portrays all the frustrations a kid can have (you know, not having a say in the household and all that youngster angst). It speaks of a strong message that even if you're a bunch of different people with clashing personalities, you can always depend on family to accept you for who you are even if it takes a lifetime and beyond to look for the right fix.
Toy Story
 

(1995)

ADVERTISEMENT - CONTINUE READING BELOW

Almost two decades after, Toy Story continues to make its way through the hearts and screens of kids and kids-at-heart alike. It all started with a cowboy's jealousy over a new robot toy in the bunch. Go right back to the magical beginning of this incredible world, one that probably had you believing your toys came to life when you weren't looking. Also, remember to prepare extra tissues for when Jessie's "When She Loved Me" scene comes on.
Monsters, Inc.
 

(2001)

Imagine gathering all the screams and shrieks that children make when they're afraid and using all that to power up an entire city full of monsters. Honestly, we don't know who or how they came up with the storyline of Mike (Billy Crystal), Sulley (John Goodman), and the Monsters Inc. but dang, are we grateful. No lie, the feelings we get every time we watch this are as raw and deep as the first time.
Cars
 

(2006)

If you're into cars and some good ol' comedy, this may be a good lighthearted watch for you. Cars may be considered as one of Pixar's first ventures into computer-animated movies. It's based on a screenplay that Jorgen Klubien, Phil Lorin, Kiel Murray, Joe Ranft, Lasseter, and Dan Fogelman created.
Purl
 

(2018)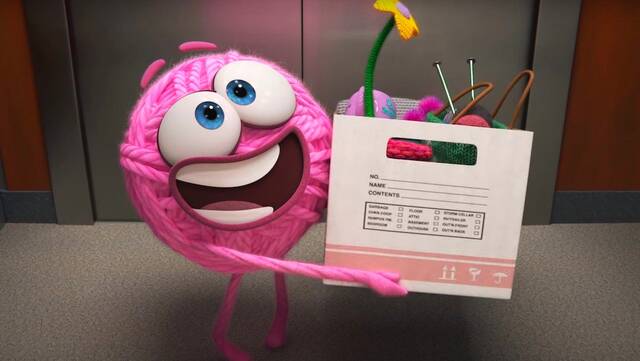 How about a pink yarn for the protagonist? Purl is a short film under the SparkShorts roster that depicts the struggles of a female yarn who just got her first job but hardly gets noticed by her colleagues. She forced herself to change so she can conform to the norms of this society while losing herself in the process. Watch this short film for an out-of-the-box commentary on something that needs to be discussed, for sure.
Smash and Grab
 

(2019)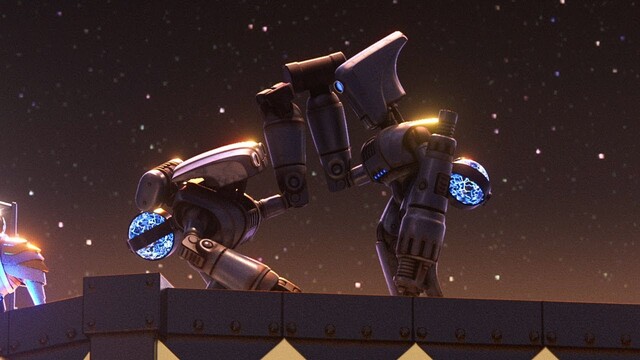 Want to watch something like Wall-E? Smash and Grab may be a good show to line up next on your to-watch list. This science fiction short animated film follows the "life" of Smash and Grab, laborer robots who's set out to work on a planet similar to Mars and plots to ultimately gain freedom, whatever it takes.
Burrow
 

(2020)

Get a taste of something that deviates from the Pixar norm when you watch Burrow, a six-minute 2D animated film that focuses on the life of a young rabbit and her dream of an ideal burrow, all in the form of line drawing. She's got no idea how to go about her plan, but doesn't want to disclose this weakness to her neighbors, inevitably digging herself deeper, literally and figuratively.

ADVERTISEMENT - CONTINUE READING BELOW
Soul
 

(2020)

Soul is a great watch that you can relate to if you're someone who's into music. After all, Joe the protagonist (Jamie Foxx) is a band teacher for middle school students who's truly passionate about jazz and piano. Just as everything goes well and he lands a big gig, he is transported to another world where he'll learn what it means to truly have a soul. Talk about going deeper into what life is about.
Ciao Alberto
 

(2021)

Think of this as a sequel to Luca, but in short film format. In this film, Massimo (Marco Barricelli) adopts Alberto (Jack Dylan Grazer). Both try to adjust around each other while the latter is working to be a good apprentice for the former.
Turning Red
 

(2022)

Adolescence is that stage when we can be a walking contradiction: a person full of angst against the world, an embodiment of confusion and rage, all charged with hormone imbalances, and can sometimes turn into a giant red panda. Wait, what? This movie gives us a glimpse of this monumental stage in our lives and how it feels like to be Meilin (Rosalie Chang), a 13-year-old teenager who likes to go and explore the world out there (in red panda form or not, no less) and being a docile daughter to an overbearing mother.

***

This story originally appeared on Spot.ph. Minor edits have been made by the Candymag.com editors.