Finally, we've got Disney+ on our shores. After years of waiting, we have day-one access to all the global franchises like Marvel and Star Wars—that doesn't mean we won't pay attention to all the other titles the massive platform carries. Just take a look at all the Asian titles you can stream on there. And yup, those are just the beginning. Disney is making a move towards helping foster local storytelling by creating, of course, more local stories, and if their 2023 slate is anything to go by, it looks like our stories have found a new home with the house of mouse.
Disney's 2023 slate is a diverse mix of genres, styles, origins, stories, stars, and the like. We've got Japanese thrillers, romantic K-Dramas, Indonesian series, and a lot more Asian content in the year ahead. "We want to serve our viewers in every market with globally branded content like Disney, Marvel, Star Wars and Pixar, as well as locally produced stories that resonate with them—while also taking the best of those stories global," said Luke Kang, president of the Walt Disney Company Asia Pacific during the content showcase event in Singapore from November 30 to December 1.
Put these Asian titles on your Disney Plus watch list
The Big Bet (Series)
Release date: December 21
Big stakes are at play in this series set in the glittering underbelly of Manila. Yup, we're talking the local casino scene. One man who was once the absolute king finds himself at the bottom of the food chain. This series, which also stars Choi Min Sik of Oldboy fame, follows a man who will stop at nothing to get back the money he once had, ready to bet everything—including his life.
ADVERTISEMENT - CONTINUE READING BELOW
Gannibal (Series)
Release date: Decemeber 28
There's something about small towns and their weird practices that's just fascinating to watch—especially when it's of the dark kind. In this thrilling series, we follow a police who is assigned to a seemingly idyllic town where he uncovers secrets and morbid practices at play. Based on a manga of the same name, this series stars accalimed actor Yuya Yagira as the cop who bites of more than he can chew. Hopefully, not literally.
Connect (Series)
Release date: December 7
Think serial killer hunt but with fantastical elements. This epic Korean series revolves around murderers, a strange race of people who are able to regenerate, and the strange connection between them. Spot K-Drama oppa Jung Hae In in this action- and gore-packed series
Call It Love (Series)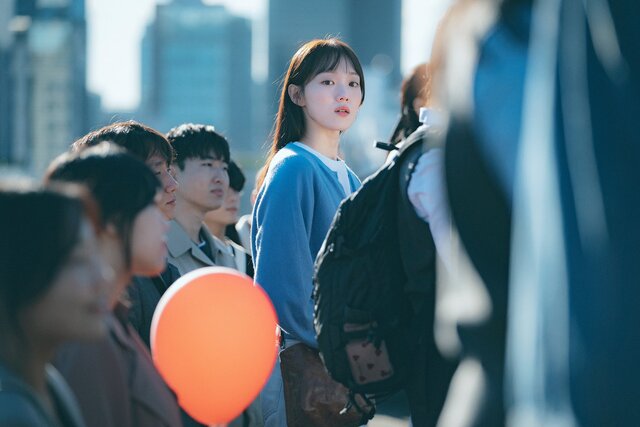 Release date: TBA 2023
Twisted fairy tale alert! We've heard about cruel stepmothers and all that, but what happens if the abused daughter ends up falling for her bully's son while on her path to revenge? That's exactly the question this drama from director Lee Kwangyoung seeks to answer.
J-Hope Solo Documentary
Release date: TBA 2023
Oh yes, Disney is shining the spotlight on j-hope right as he drops his solo album! Stans, keep watch as you'll get to view never-before-seen interviews, behind-the-scene looks at the lead-up to his album and his 2022 Lollapalooza performance, plus a peek at the album's listening party. No specific release date yet for this one so we'll keep watch with you.
BTS MONUMENTS: BEYOND THE STAR (Documentary)
ADVERTISEMENT - CONTINUE READING BELOW
Release date: TBA 2023
Of course, we'll get to see the boys together, too. Apart from the solo j-hope title, this exclusive Disney+ original docu-series will give ARMY a new look at the past nine years of the entire group's journey. Read: access to a whole lot of footage (and music!) from BTS' path to global stardom—as well as a guess at where the next chapter will bring them.
SUPER JUNIOR: THE LAST MAN STANDING (Documentary)
Release date: TBA 2023
OG members of the Hallyu wave will want to bookmark this title. This title will explore how this K-Pop group got its start way back in 2005 in South Korea and eventually made their way across the globe. Impact? Super Junior knows it like no other.
Dragons of Wonderhatch (Series)
Release date: Winter 2023
We're sure you've watched at least one Japanese anime and at least one Japanese live-action. The two styles come together in this original series, aptly the first Disney+ fantasy one from Japan. Watch this title blend both live-action and anime elements in this story of a young misfit who is swept away on an adventure by a boy on a dragon.
House of the Owl (Series)
Release date: Winter 2023
There's always someone pulling the strings, and in this gripping Japanese series, that guy is the "Owl." As played by Min Tanaka, the Owl is known as the number one go-to fixer whenever a VIP stumbles (Read: gets into a scandal). He's able to control basically everyone—that is except his family, especially his son (Mackenyu).
Mendua (Between Two Hearts) (Series)
Release date: December 17
We're sure you remember BBC's Doctor Foster, the Marriage Story K-Drama, and even our own take on this nail-biting series starring Jodie Sta. Maria. Now Indonesia is dropping their own version of the story of a woman who finds out her husband is having an affair.
ADVERTISEMENT - CONTINUE READING BELOW
***
This story originally appeared on Spot.ph. Minor edits have been made by the Candymag.com editors.