Every Directioner in the Philippines is anticipating Friday the 23rd, because tickets officially go on sale for the On The Road Again Tour at the MOA Arena. A lot of the fans have been tweeting and posting online about their concerns: tickets are too expensive, ticket selling is too early, and so much more.
This afternoon, "Line for VIP and Diamond" trended on Twitter, which prompted us to check out what was going on. Check out what The Official Philippine 1D Street Team and Fan Club reposted on their account.
Queue at MOA Arena for tomorrow's OTRAT ticket selling. pic.twitter.com/TZQ9GAkhX4

— 1D Street Team PH ♔ (@Official1D_PHIL) May 22, 2014
We can't believe it either. We can't imagine what it'll be like when the gates open tomorrow.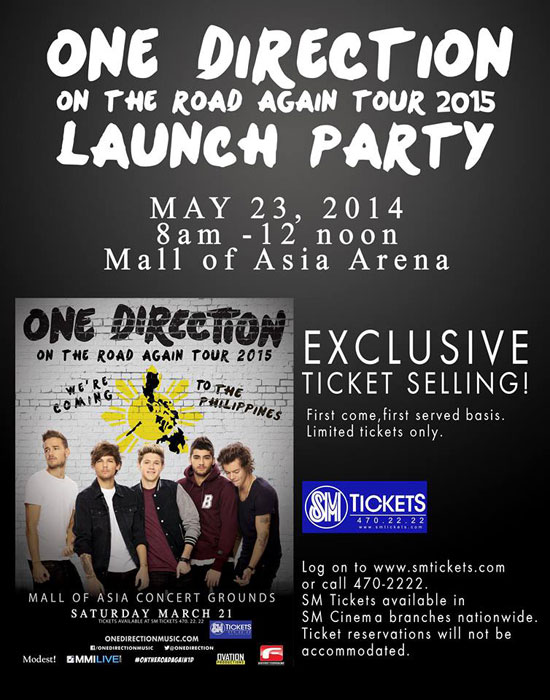 ADVERTISEMENT - CONTINUE READING BELOW
For those going tomorrow, make sure to review the reminders on MMI Live's website. The One Direction Games are on. May the odds be ever in your favor.