All Access
Did Harry Styles Really Write a Song About Taylor Swift?
Is Harry finally revealing a few deets about his ex?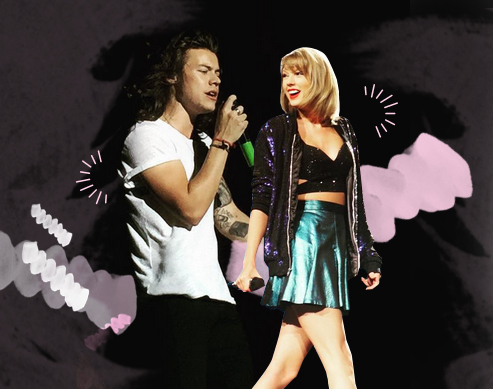 Is Taylor Swift in for a taste of her own medicine? No hate, okay? We're big Swifties here. It's just that after the guys teased their fans with their new single "Perfect" during their show in Birmingham, reporters have speculated that the song could be about Harry Styles's ex. Hit the play button on this fan video below to see how the whole thing played out. (via SugarScape.com)
via sweetcheeksstylinson.tumblr.com
READ MORE:
NBD, Harry Styles and Brooklyn Beckham Played Football Together
An Inside Out Character Was Inspired By One Direction's Harry Styles
Current House Crush: Taylor Swift's Rumored Beverly Hills Home
They really didn't reveal much about the song, which drives us crazy. But according to The Sun following in their reports as revealed by an insider: "Harry would never get too specific about Taylor in a song, but the lyrics are definitely going to get fans speculating. He doesn't want to dish the dirt but a relationship as intense as theirs has provided lots of inspiration." (via TheMirror.co.uk)
Oh and the insider also obtained these lines from the song which reportedly refers to Tay's track from 1989, "I Wish You Would": "If you like when I'm driving with the windows down / If you like going places we can't even pronounce / If you like to do whatever you've been dreaming about / Baby you're perfect." Hmm.
What do you think, Candyrectioners? Do you think Harold will really write a song about Taylor? Let's talk in the comments?
\\\\\\\\\\\\\\\\\\\\\\\\\\\\\\\\\\\\\\\\\\\\\\\\\\\\\\\\\\\\\\\\\\
Get the latest updates from candy!
subscribe to our newsletter!
////////////////////////////////////////////////////////////////
You know you'll regret it.
You don't even have to leave the house!
From digital art to photography to mixed media, Filipino artists show that creativity is never lost in our people.
Skip a makeup step with these beauty goodies!
Take pretty notes and study effectively with these tips!
Wait for a love like this. A love that is good to you, for you.
Are you up for this challenge?
Can't wait to see the actual gowns!