If you're big on budding love teams and relationships, you've probably already heard the rumor that Darren Espanto and Cassy Legaspi are dating each other. 
But in case you're not, here's a quick refresher: After exchanging a series of flirty tweets in February last year, Darren allegedly surprised Cassy with balloons, flowers, and bouquets on Valentine's Day. The rumor mill hasn't stopped spinning since then, especially because Darren and Cassy are usually spotted hanging out together online and IRL.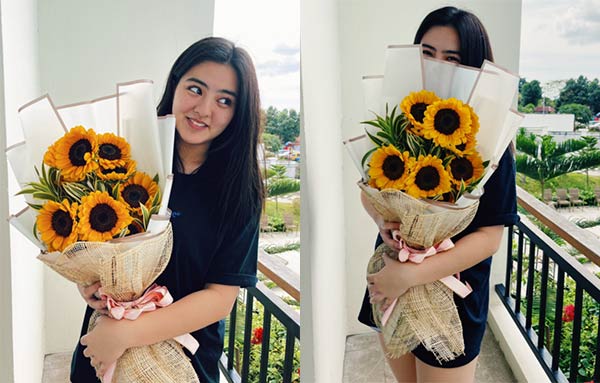 What do they have to say about the relationship? Well, Darren recently insisted that he's currently single and happy. 
"Right now, I'm pretty much single and pretty happy," he confirmed in a press conference for his upcoming series Lyric and Beat, wherein his on-screen partner is AC Bonifacio. 
Darren also added that Cassy is still one of his close friends at the moment. "She's definitely one of my go-tos aside from AC Bonifacio. I'm grateful to have a friend like Cassy," he said. 
ADVERTISEMENT - CONTINUE READING BELOW
Pressed further about whether or not they've ~been together~ previously, Darren just laughed and brushed off the question. "Hindi naman po. Hindi naman masasagot 'yun. Joke lang, hindi naman masasagot ngayon," he answered while chuckling. 
Meanwhile, AC claimed that Darren's friendship with Cassy is similar to her bond with Darren as well. "[Darren] and Cassy are like me and [Darren]. They're also best friends pero nag-aaway rin sila, tapos nag-o-open up [si Darren] sa'kin kapag nag-aaway sila," AC shared. 
Cassy herself hasn't spoken up about the issue, but she referred to Darren as her friend in her birthday greeting for him last May. "I love how everything about our friendship is so effortless (…literally we don't even have to talk to each other to get it, we just do). It's honestly scary how we slowly started acting/talking like each other," she wrote on Instagram.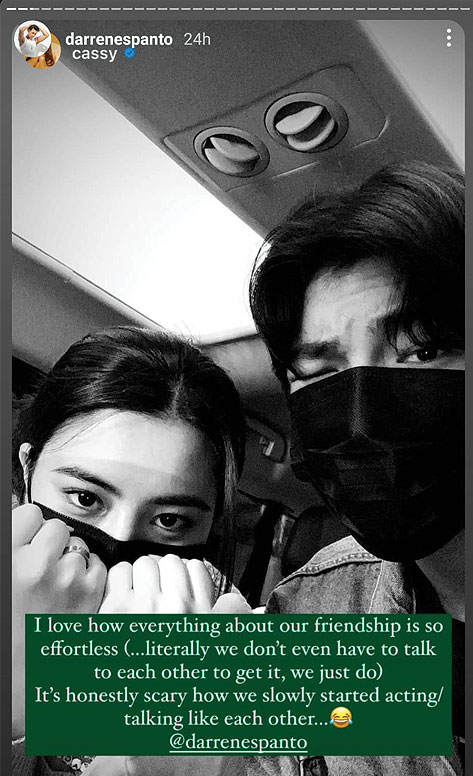 You can watch Darren and AC's full interview here: 
READ MORE: 
AC Bonifacio Choreographed This Dance Collab with Darren Espanto
Cassy Legaspi's Clever Response to Being Asked if She's "In Love" RN
Zack Tabudlo Wrote a Sweet Appreciation Post for Cassy Legaspi After the Drop of His "Elizabeth" MV
7 Things You Might Not Know About Darren Espanto