No one can deny that there's amazing platonic and romantic chemistry between Darren Espanto and Cassy Legaspi. Still, the two aren't shy to confess that they immediately didn't hit it off back when they first crossed paths. 
ALSO READ: Everything We Know So Far About Cassy Legaspi and Darren Espanto's Rumored Relationship
ICYDK, these two first met at a concert when they were still in their early teens. "Ariana [Grande's] concert was in 2015," Darren shared in a recent interview with Denise Laurel, who asked him to recount their first meeting. Cassy added, "We officially met, like face-to-face, in the elevator." 
"I was in a room with sina Julia Barretto, Enrique Gil, Liza Soberano," Darren recalled. "I would've been 14 if it was 2015."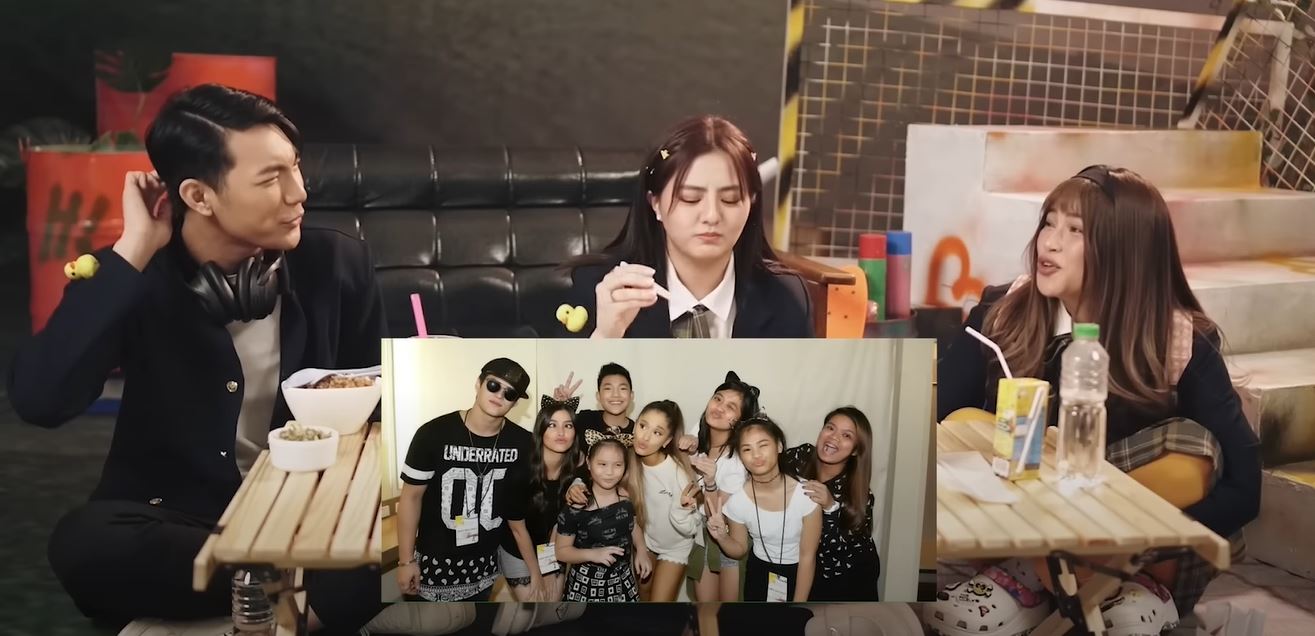 Although Darren and Cassy didn't get to talk to each other at the said concert, Darren eventually befriended Cassy's twin Mavy Legaspi a few years later. From there, it wasn't long before Mavy got the two acquainted with each other online. 
ADVERTISEMENT - CONTINUE READING BELOW
"We became friends on Facebook," Darren revealed with a laugh. "I remember that was the time I was still in that room with other people," Cassy acknowledged. 
Thanks to Mavy, Cassy and Darren soon reunited IRL alongside their mutual friends Alexa Ilacad and Kyle Echarri. At one point in their barkada outing, Cassy and Darren were pushed to spend time alone with each other. 
"[In] 2019, we went to Van Gogh [Alive] with Alexa, Mavy, Kyle. The three left [me and Cassy] alone because Alexa and Mavy picked up Kyle downstairs," Darren revealed, Cassy describing the situation as "awkward."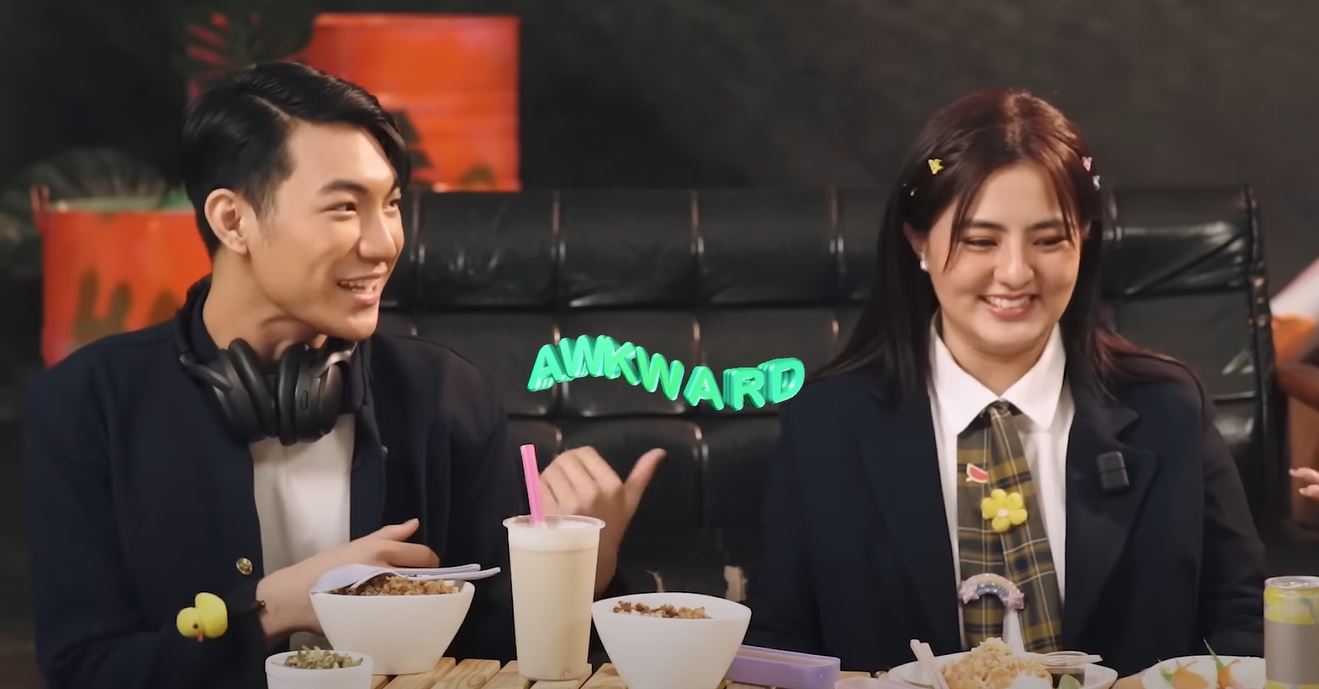 "[The ice] still wasn't broken because I feel like we did take pictures, we ate outside and stuff, but it was more of [Cassy] and Alexa hanging out. And it was Kyle, Mavy, and I—we even bought matching T-shirts," Darren explained.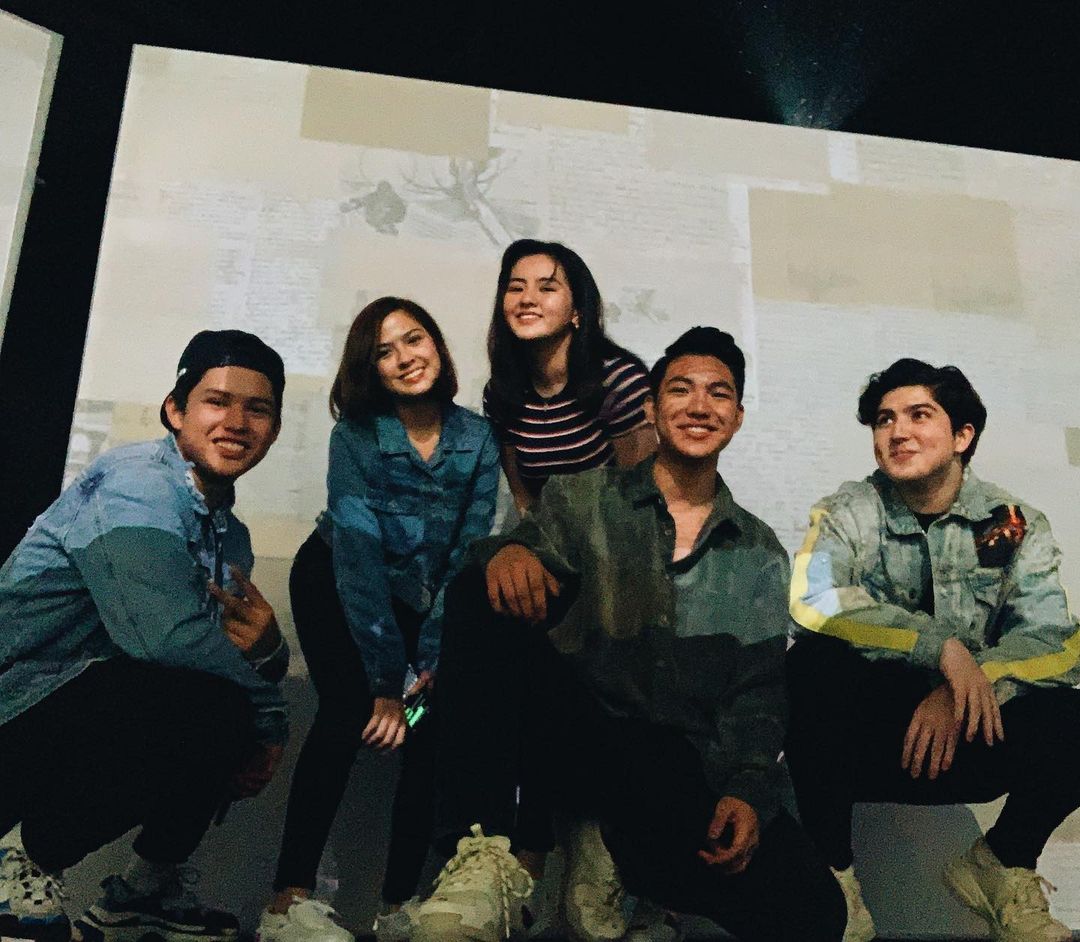 A year later, Darren and Cassy got the chance to talk to each other again because of a work interview online. This time around, however, they finally got along well! Third time's the charm, right? 
"That's why I'm saying 2020 because we had a friend—si Kuya Tim Yap—he asked Mavy, Kyle, Cass and I if we were available to be interviewed during the pandemic," Darren narrated. "It was so sweet because [Cassy] had also collaborated with our friend Johan. She had her own merchandise which she shipped to Canada for that interview so that all four of us could be wearing matching hoodies. And yeah, that's where it started." 
"After that Zoom [call], we hop on another Zoom call," he concluded. "And then Mavy and Kyle just left us two afterwards." 
Following their online call, Darren realized that they surprisingly shared numerous common interests: "It took some time. We found so many things in common." Agreeing, Cassy chimed in, "Especially humor! That was the best!"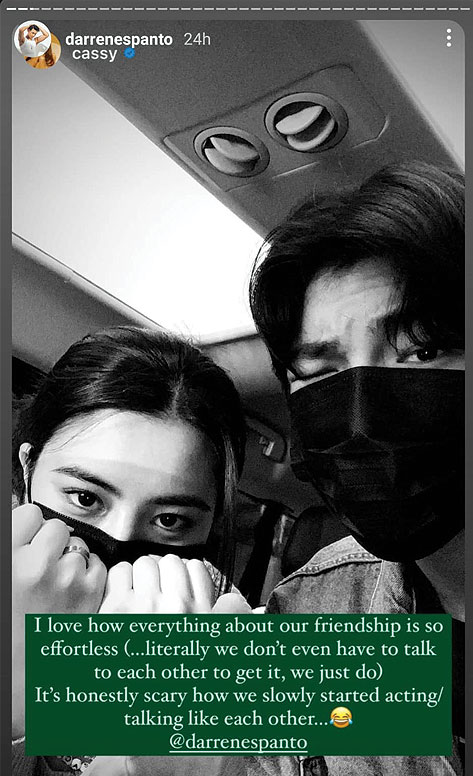 ADVERTISEMENT - CONTINUE READING BELOW
Now, the two stars are totally inseparable despite being in rival networks. "Cass as a friend is very thoughtful. She's caring. She thinks about your feelings and needs before hers, which is something that not everyone has," Darren shared. 
Similarly, Cassy only had pleasant things to say about her rumored beau. "I would have the same thing about D. He's very selfless," she stated, mentioning that Darren always remembered the littlest details about her. "He always checks up on me and he knows me so well. He's such a good listener, like super good." 
You can watch Darren and Cassy's full interview here: