As much as we love our siblings, petty fights within the family are inevitable. If you're not an only child, chances are you've probably experienced silly arguments over personal belongings like gadgets and food. 
Apparently, even celeb families aren't immune to the occasional quarrel! For instance, Angelina, Sam, and Chesca Cruz recently admitted that they typically fight over clothes at home. 
"'Yung mga cause ng mga petty fights namin would be about usually 'yung mga damit. So they borrow my clothes without my permission tapos 'yan 'yung rason why we would fight," Angelina shared in a Magandang Buhay guesting with her two younger sisters. 
"Even worse, I'd see them wear it sa IG nila," Angelina added with a giggle. Sharing her side of the story, Chesca revealed that Angelina is guilty of stealing clothes from her closet as well! 
"'Yung hat ko, ginagamit [niya] tapos sinasabi niya po na, 'Sa'kin 'to, sa'kin 'to.' Hindi naman sa kaniya 'yun," Chesca argued half-jokingly. Still, Chesca did acknowledge that she used to get clothes from Angelina's room without asking for her permission. 
ADVERTISEMENT - CONTINUE READING BELOW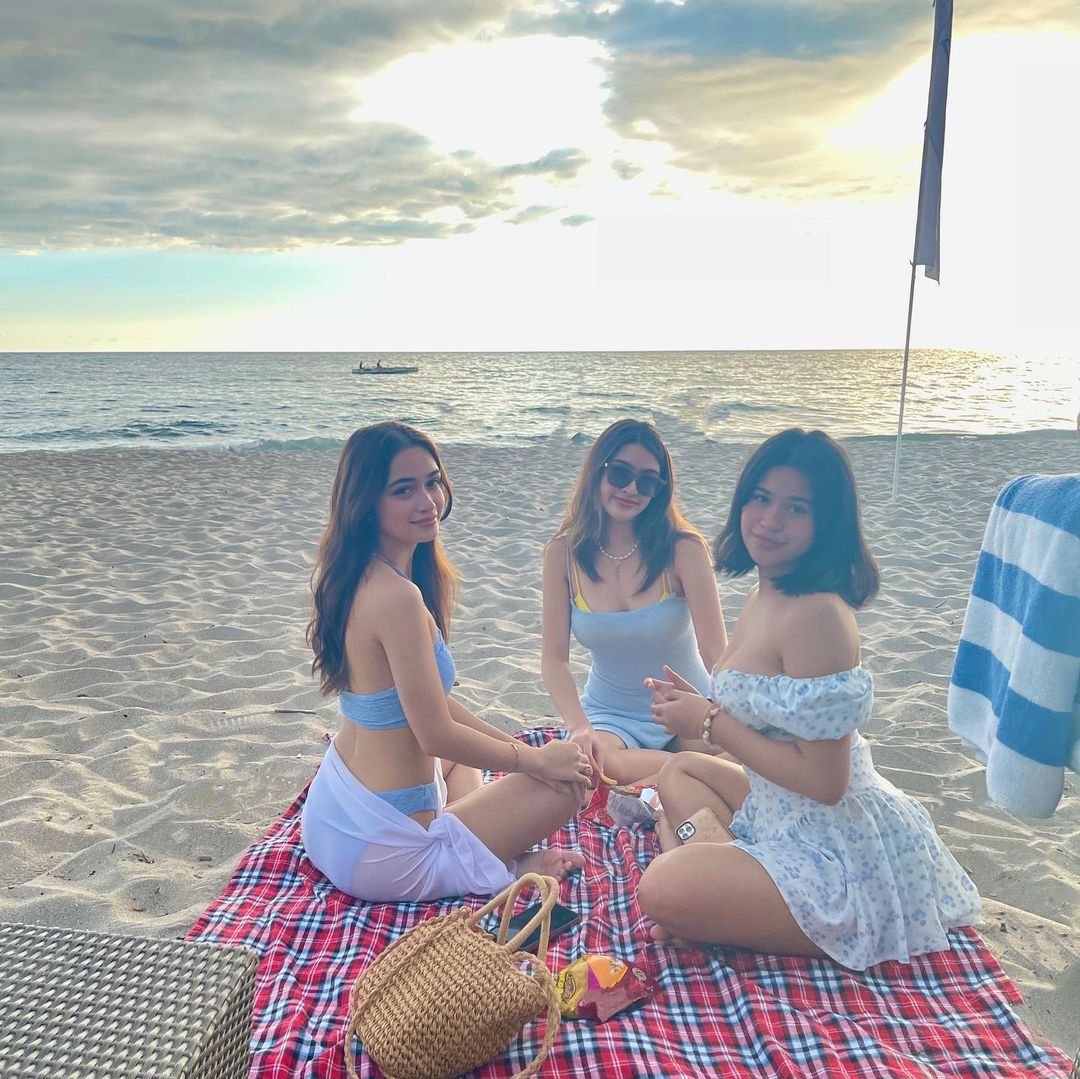 ADVERTISEMENT - CONTINUE READING BELOW
"This was mga 2019, tapos may maganda siyang skirt. Tapos wala akong damit na nagma-match sa top  [ko], so pumunta nalang ako sa kuwarto ni Buching," Chesca recounted, referring to Angelina's childhood nickname. 
Chesca continued to narrate, "Ang ganda tapos it fits me pa. I tried it on and then I just brought it with me. I wore it tapos I posted a mirror selfie sa IG main feed. Tapos, Ate Buching replied to it and she was like, 'That is my skirt!' Like all caps!" OMG, we're sure the sisters out there can totes relate! 
ADVERTISEMENT - CONTINUE READING BELOW
Apparently, Angelina was so annoyed that she even brought up the issue to their mom! "And then she made sumbong pa to Mommy. Then Mommy texts me, 'Do not use your sisters' clothes without permission,'" Chesca shared as Angelina chuckled. 
In true middle child fashion, Sam prefers to be the peacemaker between her quarreling siblings. "Ako po 'yung middle man, ako po 'yung parang messenger. Middle man po talaga kasi middle child ako. Kung nag-aaway silang dalawa, usually si Chesca, she'll say something to me na, 'You should tell her that I don't like this,'" Sam divulged. Then I would just pass the message lang kay Angelina. Until they somehow resolve the problem." 
Although Sam is the unofficial mediator now, there was also a time when she was the most confrontational in the family. "Dati po, most of the time, siya 'yung nag-uumpisa ng mga away namin," Angelina shared. Chesca then quipped: "As in war freak talaga siya!" 
ADVERTISEMENT - CONTINUE READING BELOW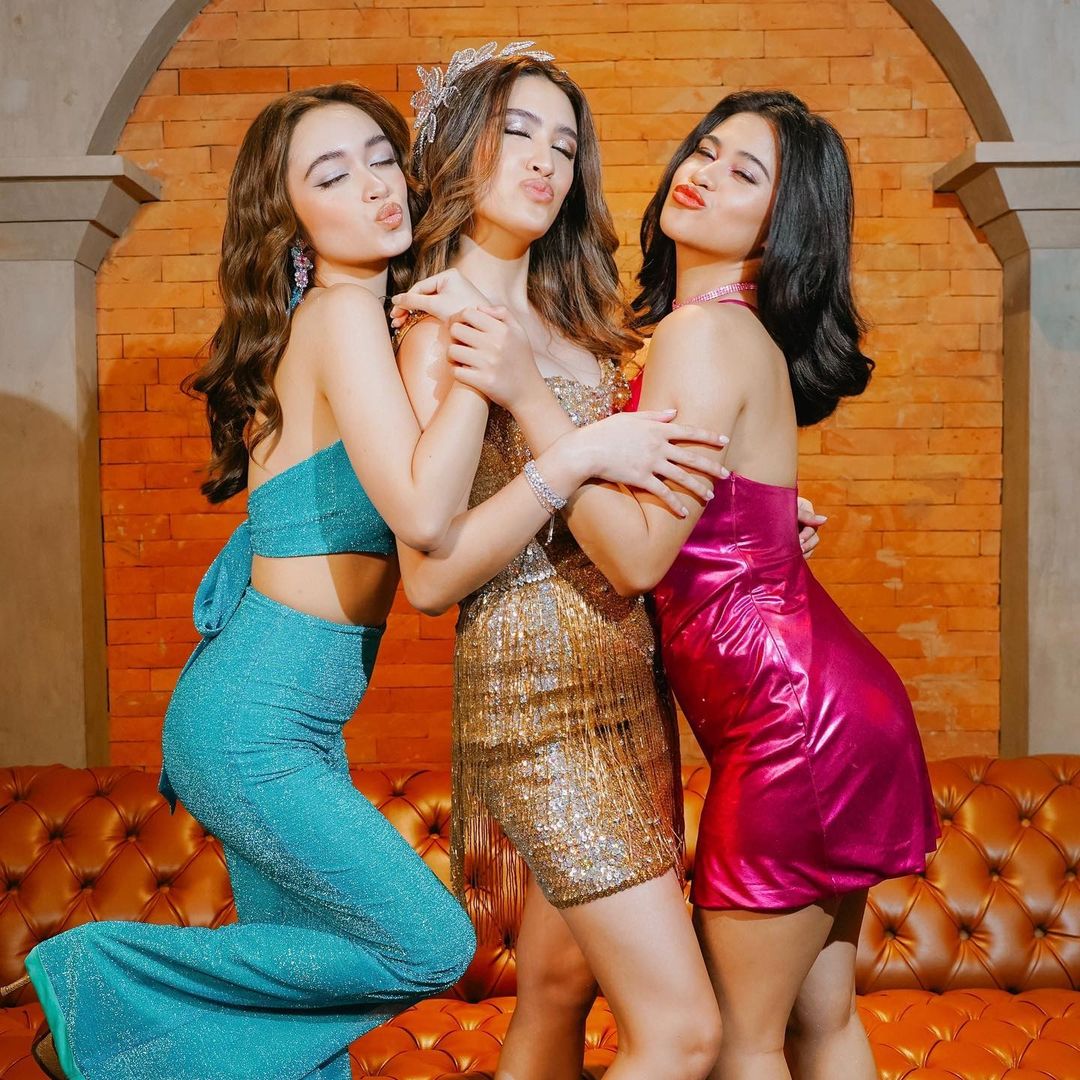 "Mainit po talaga 'yung ulo ko dati pero parang nawala na po," Sam clarified, making her sisters laugh and nod in unison. LOL! 
Regardless of those trivial squabbles, we're just happy to see all three sisters so comfortable with each other! You can watch their interview here: 
ADVERTISEMENT - CONTINUE READING BELOW