Moving abroad is one of the hardest decisions you'll make, much more when you're about to live alone. Before doing so, there are many things to consider such as your living arrangement, finances, the language barrier, and more. There's homesickness, too, which is truly difficult to deal with. But despite these challenges, there's always the good side—like meeting new people, doing things you've never done before, and discovering yourself more.
Take for example 28-year-old Kristel Fulgar who is living her dream in South Korea: In September last year, she made the big move and is currently studying at Sogang University, a.k.a one of the most prestigious private schools in Seoul. According to the Pinay content creator, it's tough to live on her own in the Land of the Morning Calm since she's used to having her family and close friends around back in the Philippines. As much as it's challenging, Kristel says that it's also as fulfilling, and she was able to learn and grow more as a person.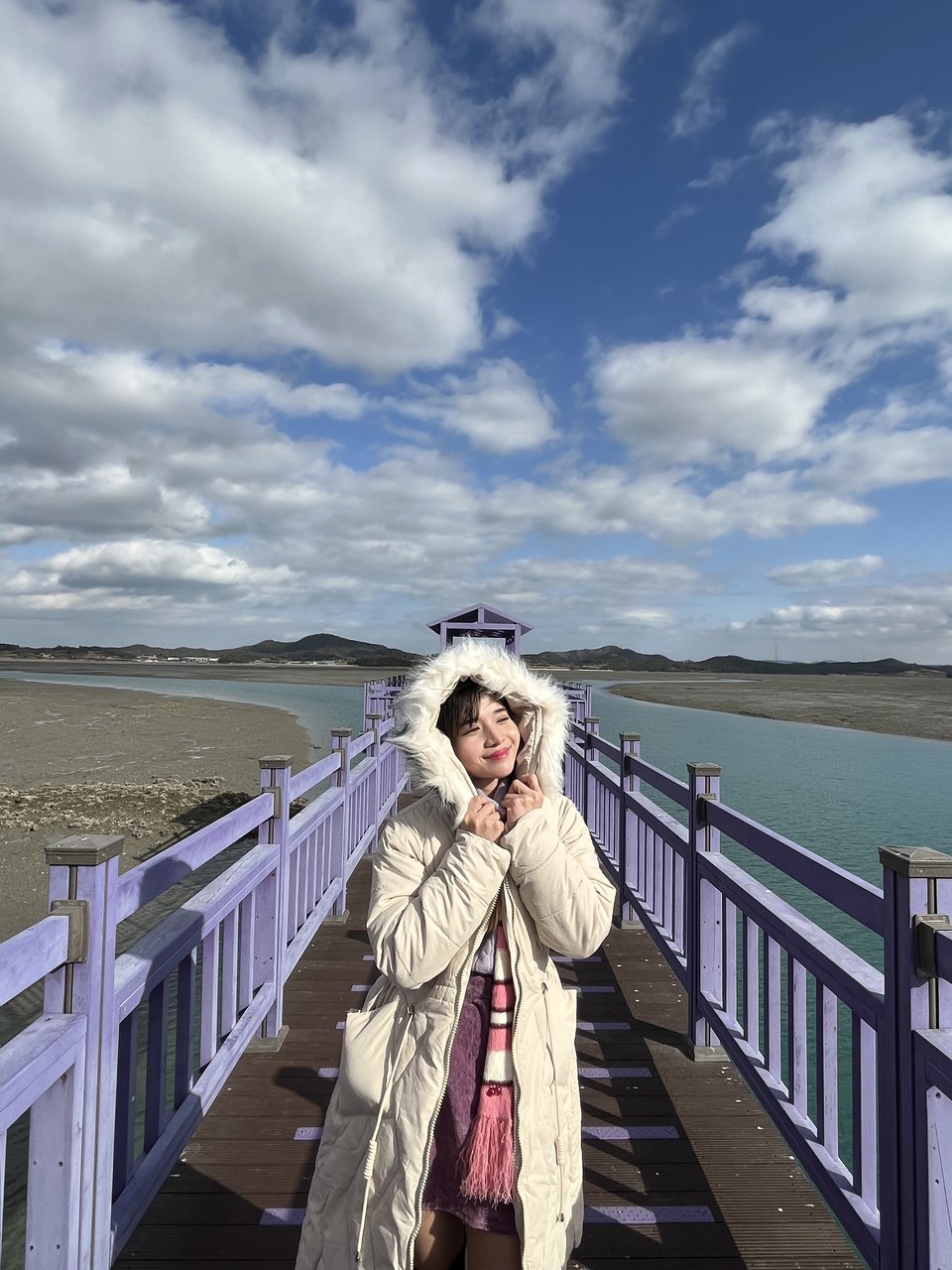 ADVERTISEMENT - CONTINUE READING BELOW
In an exclusive email interview, Kristel shares what made her decide to live in South Korea, her favorite places in the country, and advice to Cosmo girls who are planning to move abroad:
Congratulations on your new journey living in South Korea! How do you feel about this dream come true so far?
So far, so good! It's a totally different experience since it's two firsts-in-one for me. (1) First time living alone, (2) First time living alone in a foreign country. But overall, I find it extra fun since South Korea is my favorite country in Asia (as many people may have already known by now) to the point that I consider it as my second home country.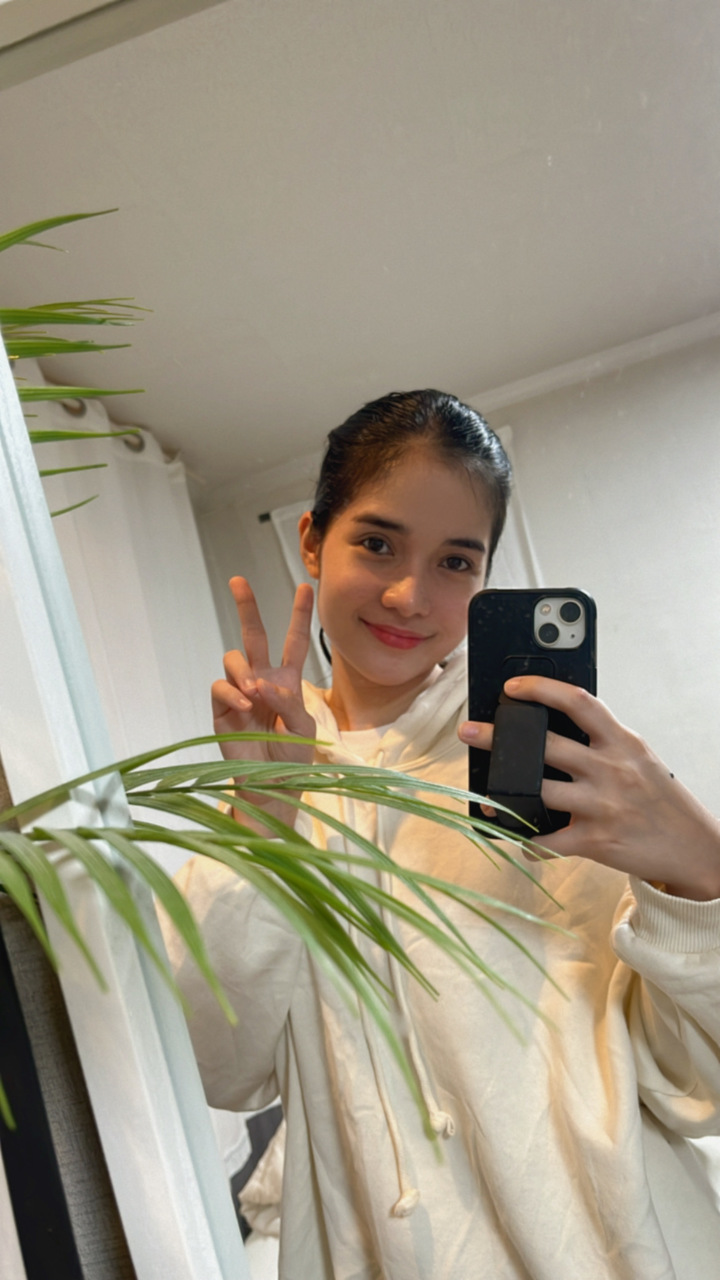 What made you want to move to South Korea and how did you prepare for it?
Even before the pandemic hit, studying Hangul in South Korea was already in my plans. But because of the restrictions, I had no choice but to wait until South Korea's borders reopen. So when they did, I rushed flying! As for the preparations, it was not that hard since I always visit South Korea—it was just the usual flight and lodging, booking, packing, and managing my expenses.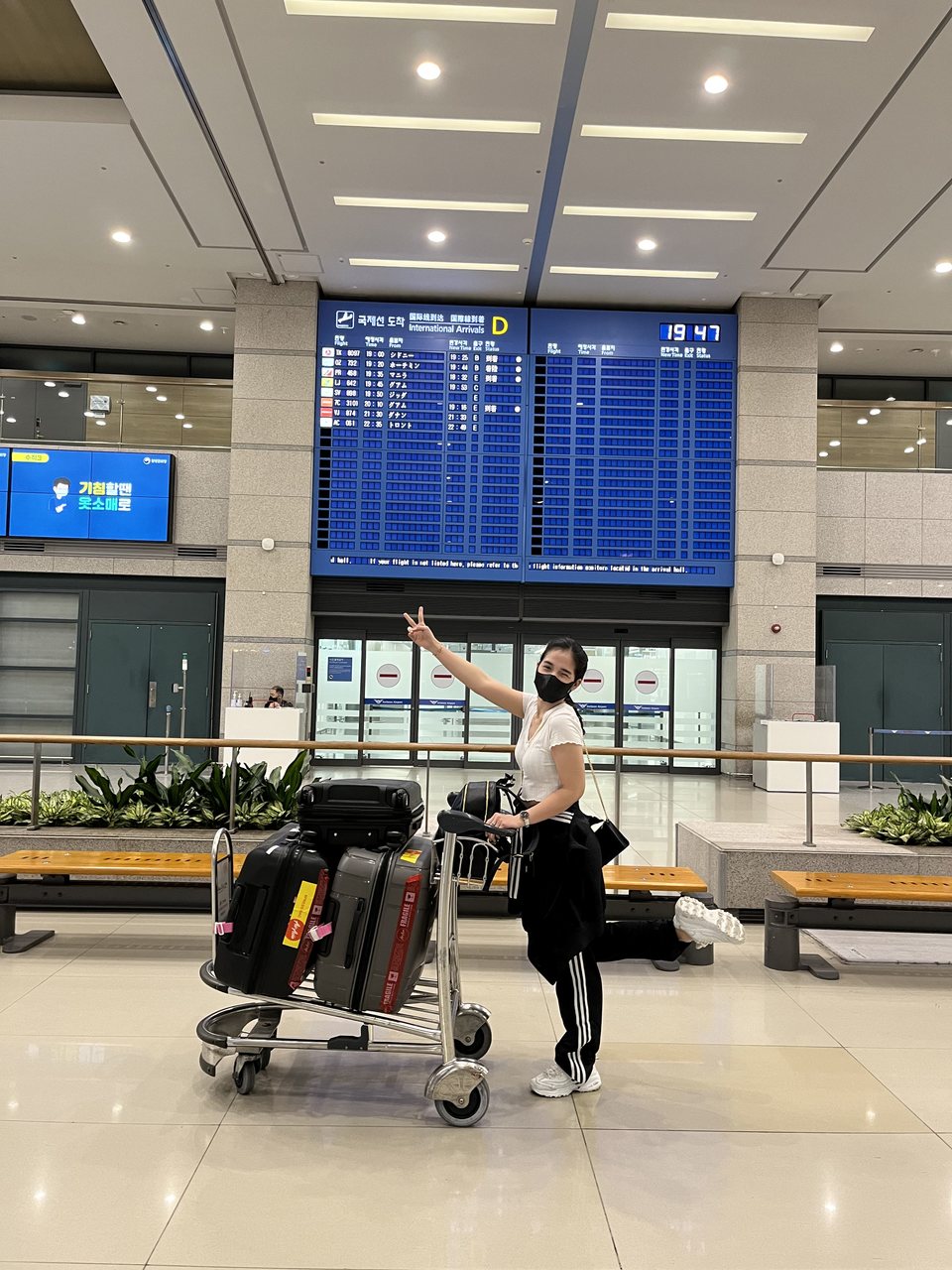 What was the hardest part about moving to a different country?
As a very practical person, the hardest part for me is budgeting because the cost of living in Korea is more expensive compared to the Philippines. So during my first few weeks, I tend to compare and convert all my expenses to pesos to make sure that I do not overspend. Also, a major adjustment for me is commuting. In the Philippines, I'm used to driving but here, I mastered BMW—Bus, Metro, and Walk.
How about the most fulfilling part of moving to South Korea?
As cliché as it sounds, the most fulfilling part is I learned and discovered more about myself. I was able to do things I thought I couldn't do such as being away from my family for months, making new friends in a foreign country (as an introvert, this is a challenge for me), waking up early to cook meals for myself, and many more. Being alone in South Korea for almost six months, I can say I grew as a person and became more responsible, independent, and mature.
ADVERTISEMENT - CONTINUE READING BELOW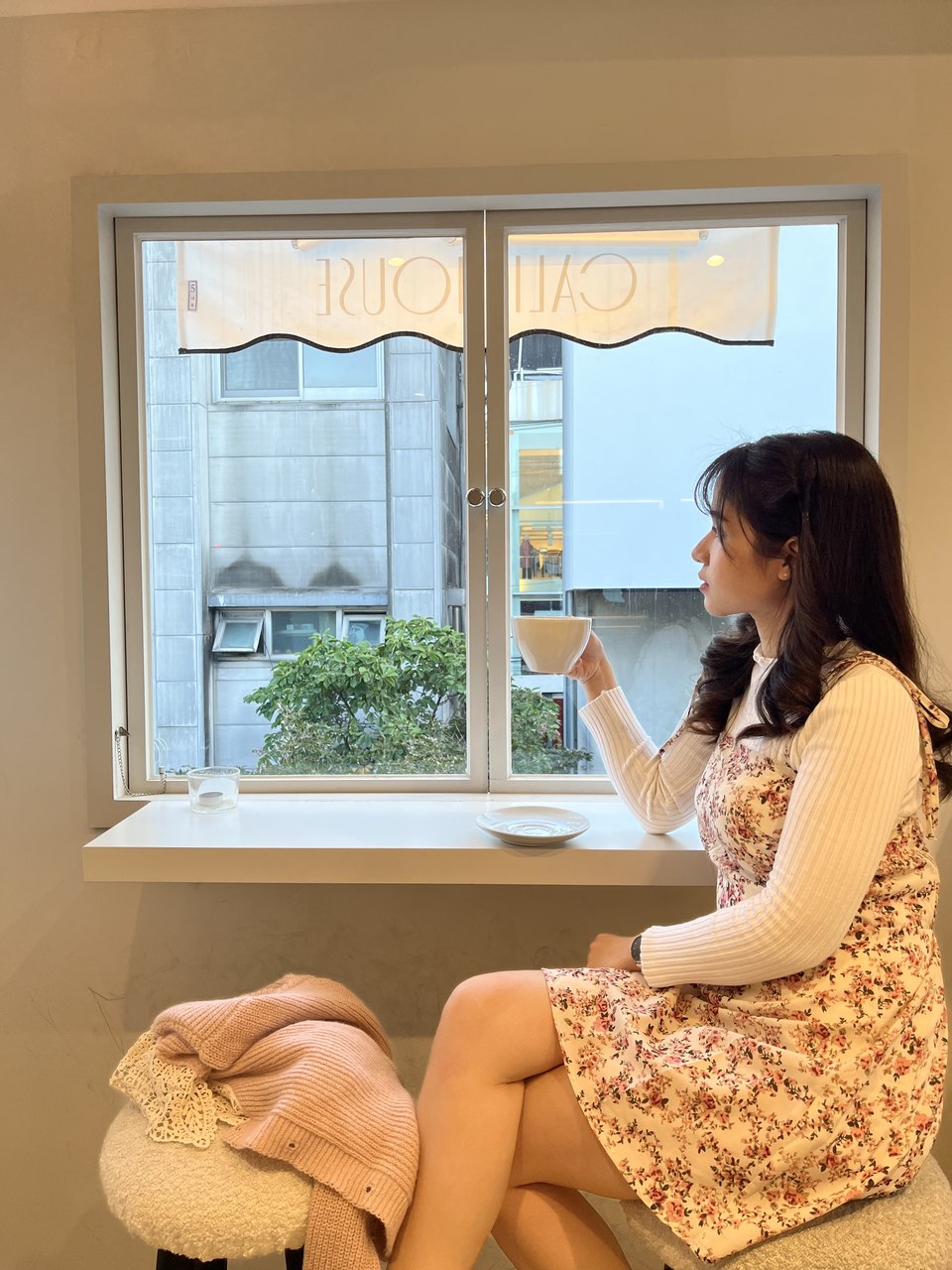 Living in a different country is pretty challenging. What/who is your source of inspiration when things get tough?
Agree, and living alone is even more challenging, especially because I'm used to always being close to my family and friends. That's why I'm very happy and grateful for the people who were with me all throughout my stay here in Korea. Meeting new people and making new friends who are super supportive and helpful made it bearable and fun.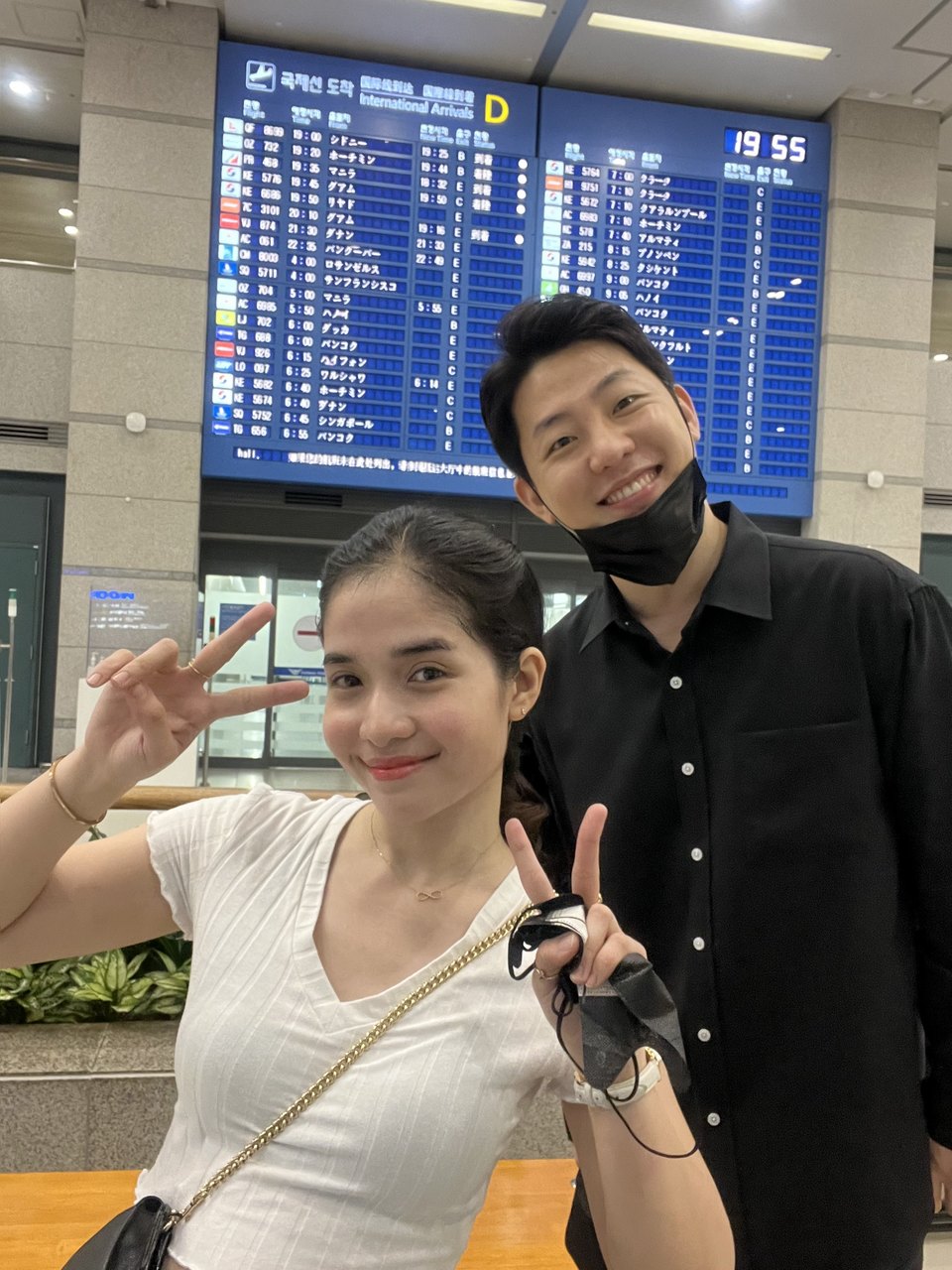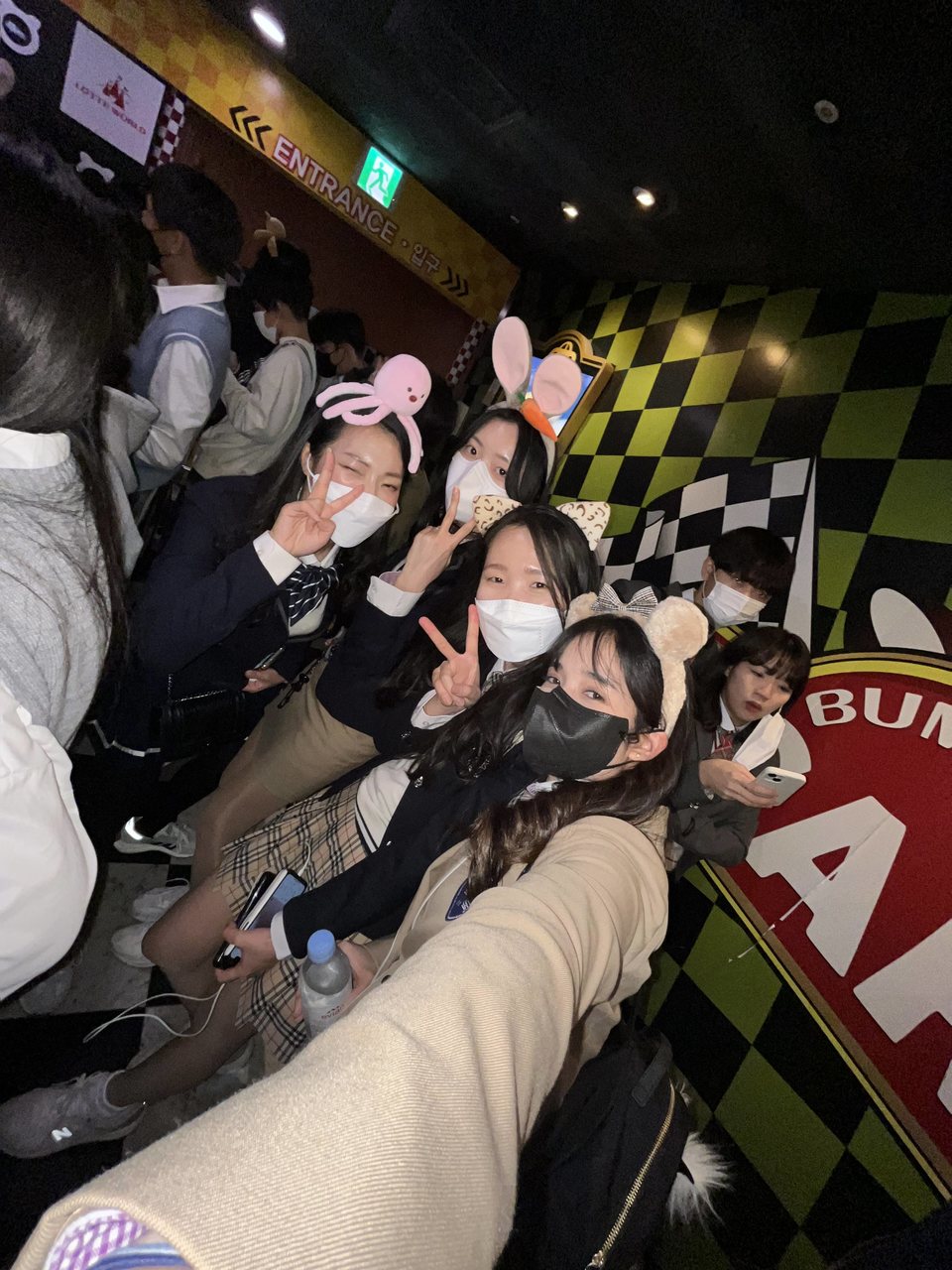 What's a day in your life like now that you're living in South Korea?
Here, I need to wake up very early especially on weekdays to prepare my meals and get ready for school. I would have late lunch (either eat out with friends or cook at home) since my class ends at 1 p.m. As for the rest of my time, I usually spend it studying and editing vlogs. Prepare dinner, eat, and sleep. 
On weekends, I get to enjoy my "me time"! This is when I go out to shoot for content, attend church, and hang out with friends. For now, I just really try to make the most out of my remaining time here and enjoy it.
ADVERTISEMENT - CONTINUE READING BELOW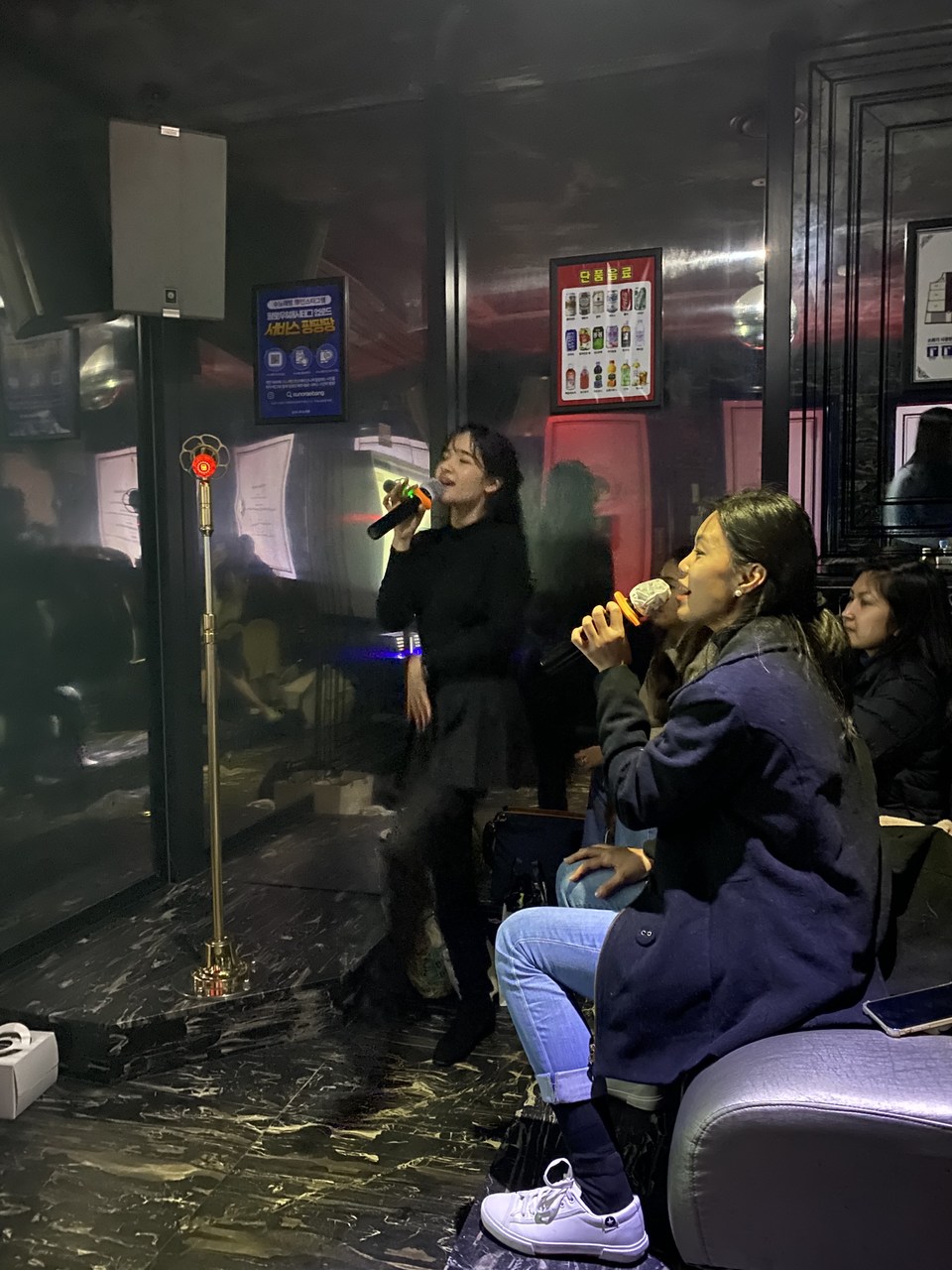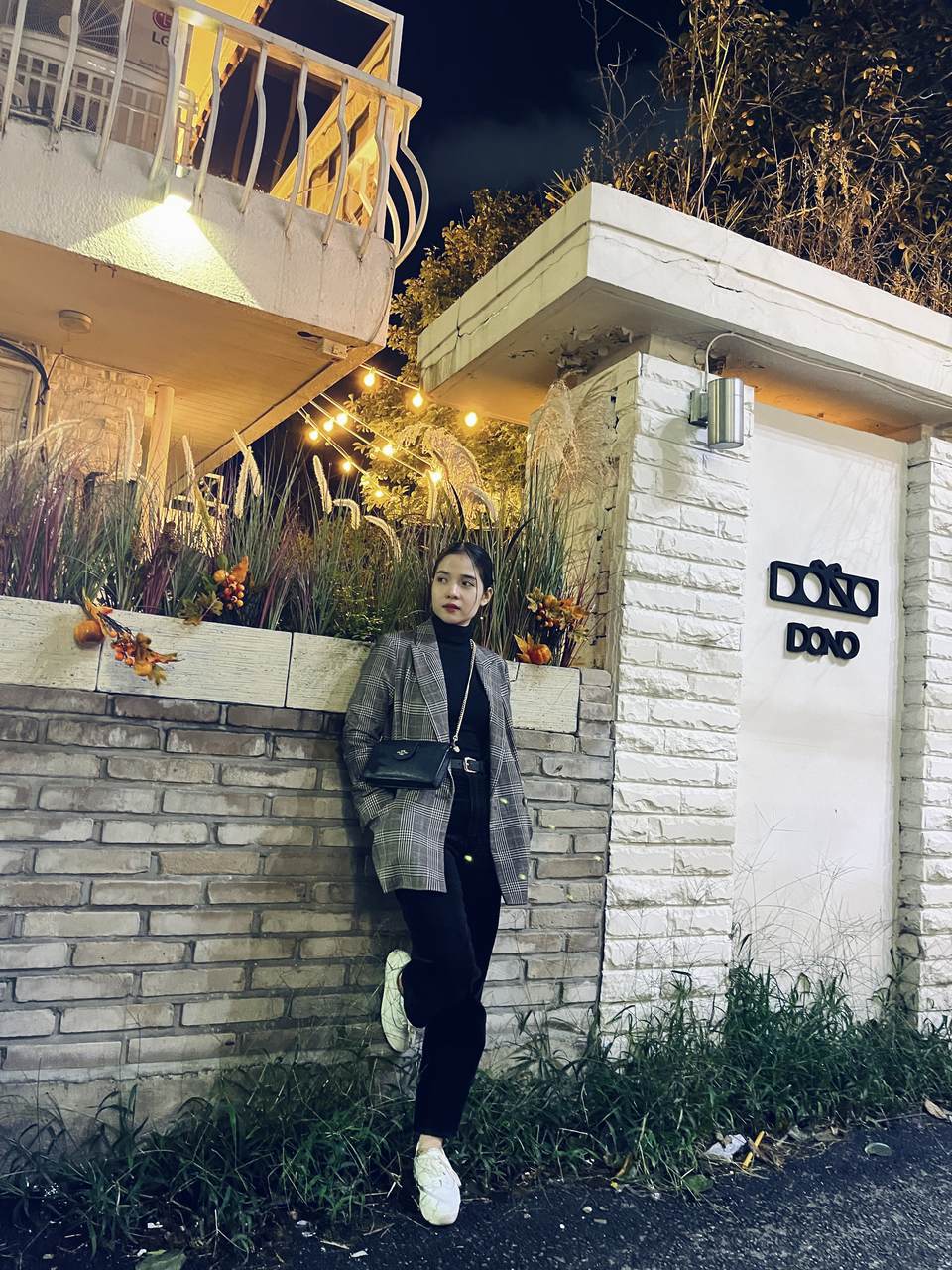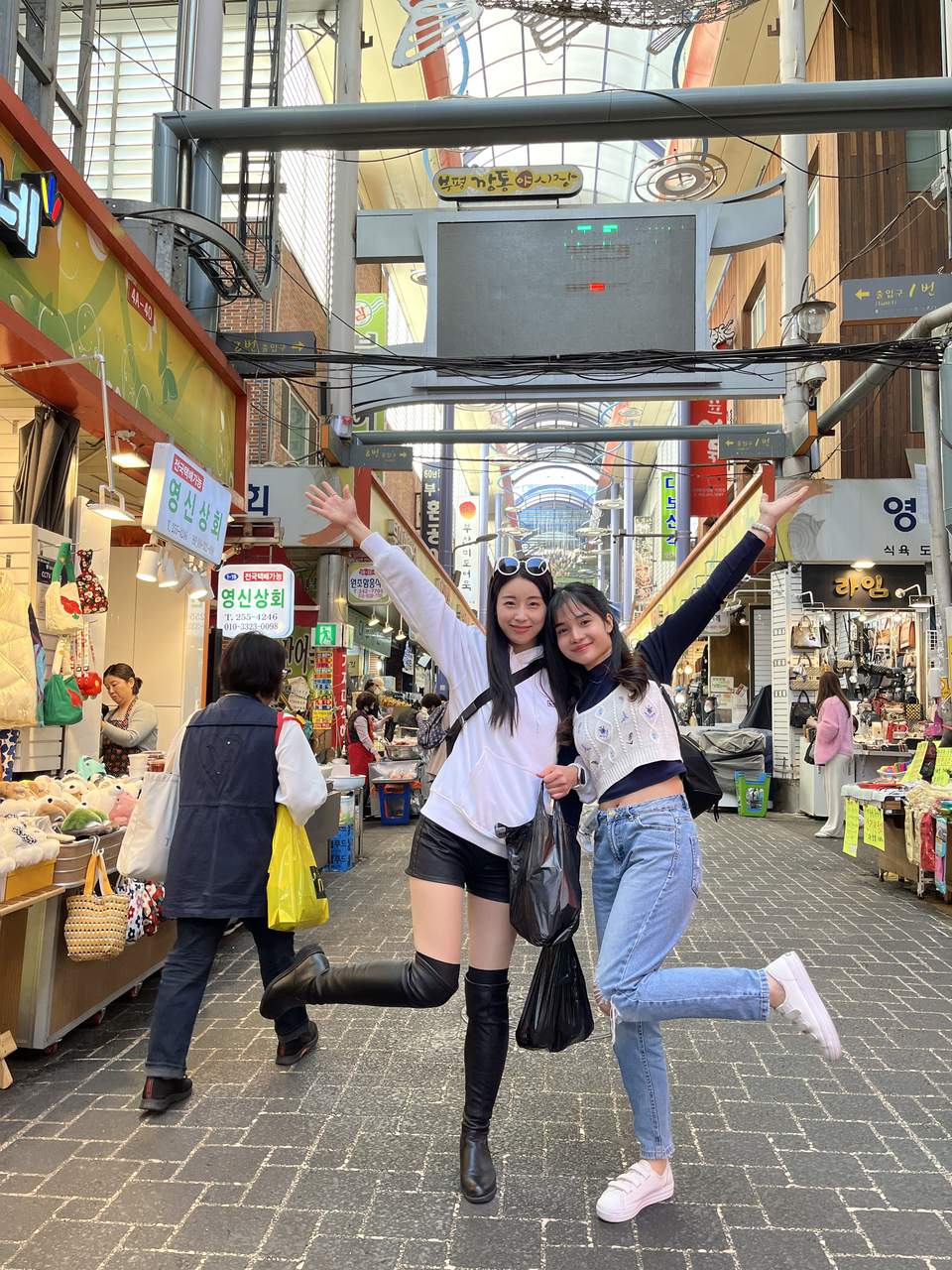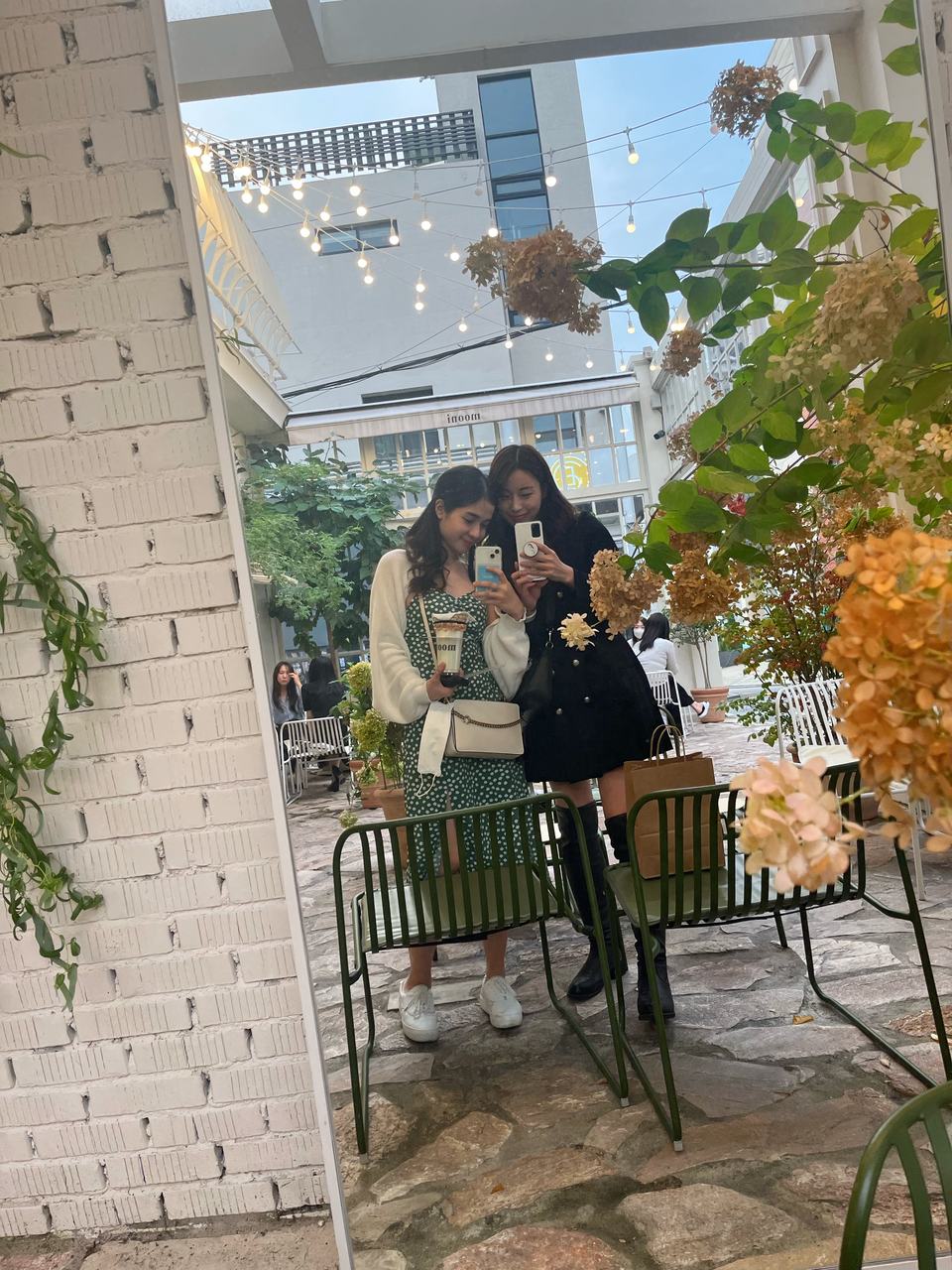 What are your top three favorite places in SoKor and why?
My top favorite is Shinan Island because I experienced their Camellia Festival, and their purple island is just so cute! Busan is also a must-visit if you want a change in scenery, cold weather, and lots of seafood. And last, I always go to Hongdae for that festive and youthful vibe. Things sold here are also cheaper compared to Myeongdong.
Any travel tips that you can share with our readers?
Enjoy the attractions, activities, and food, and give yourself at least a 10-day vacation stay

Book accommodation around Myeongdong because it is in the center of Seoul 

For shopping, go to Hongdae or Gangnam station underground mall for cheaper finds

Try wearing a Korean high school uniform in amusement parks like Lotte World and Everland to live your K-drama dreams

Explore underrated Korean food like gochang, galbitang, seolleongtang, and budae jiggae 

Use Naver maps to search for café and restaurant recommendations
ADVERTISEMENT - CONTINUE READING BELOW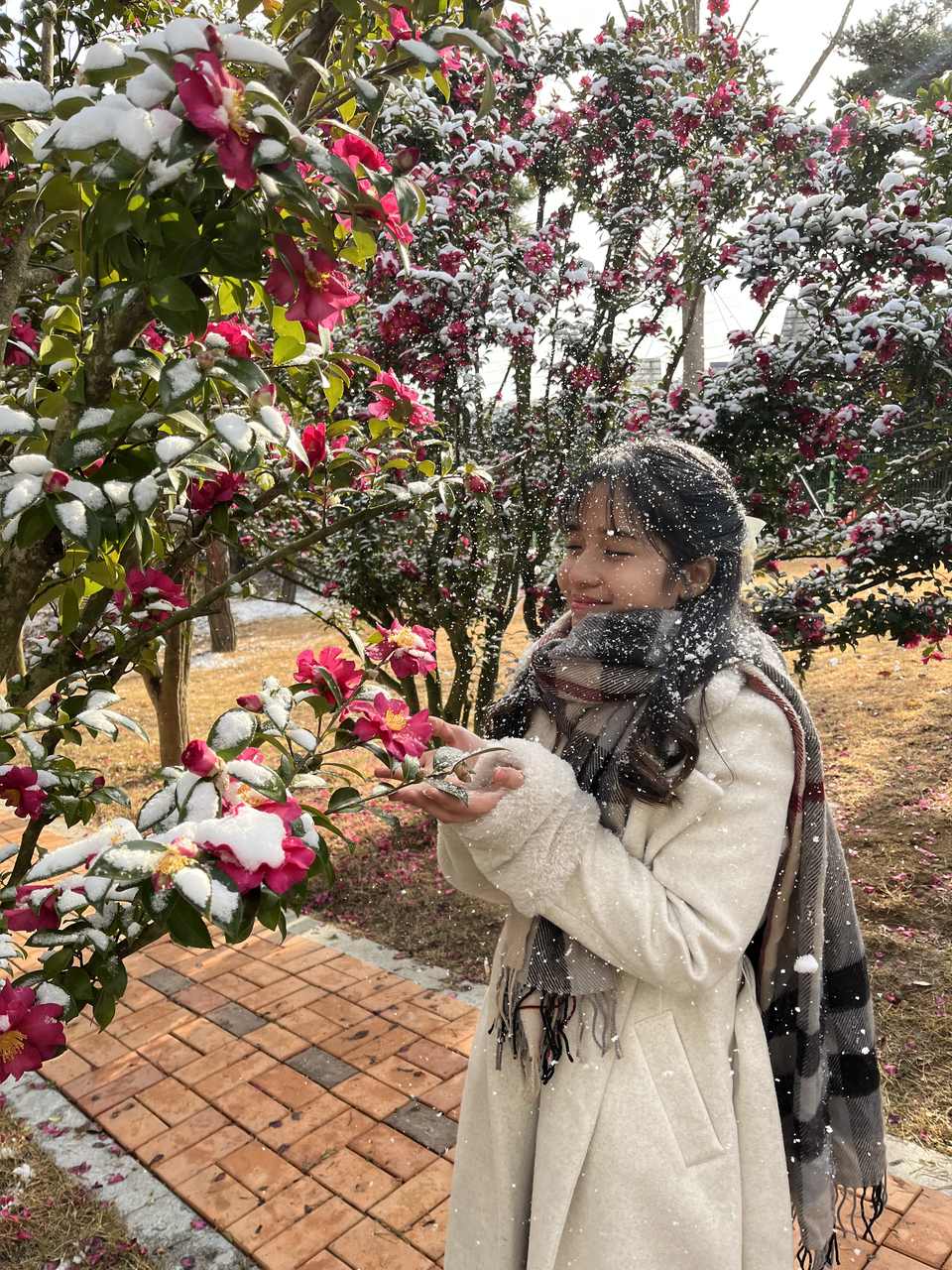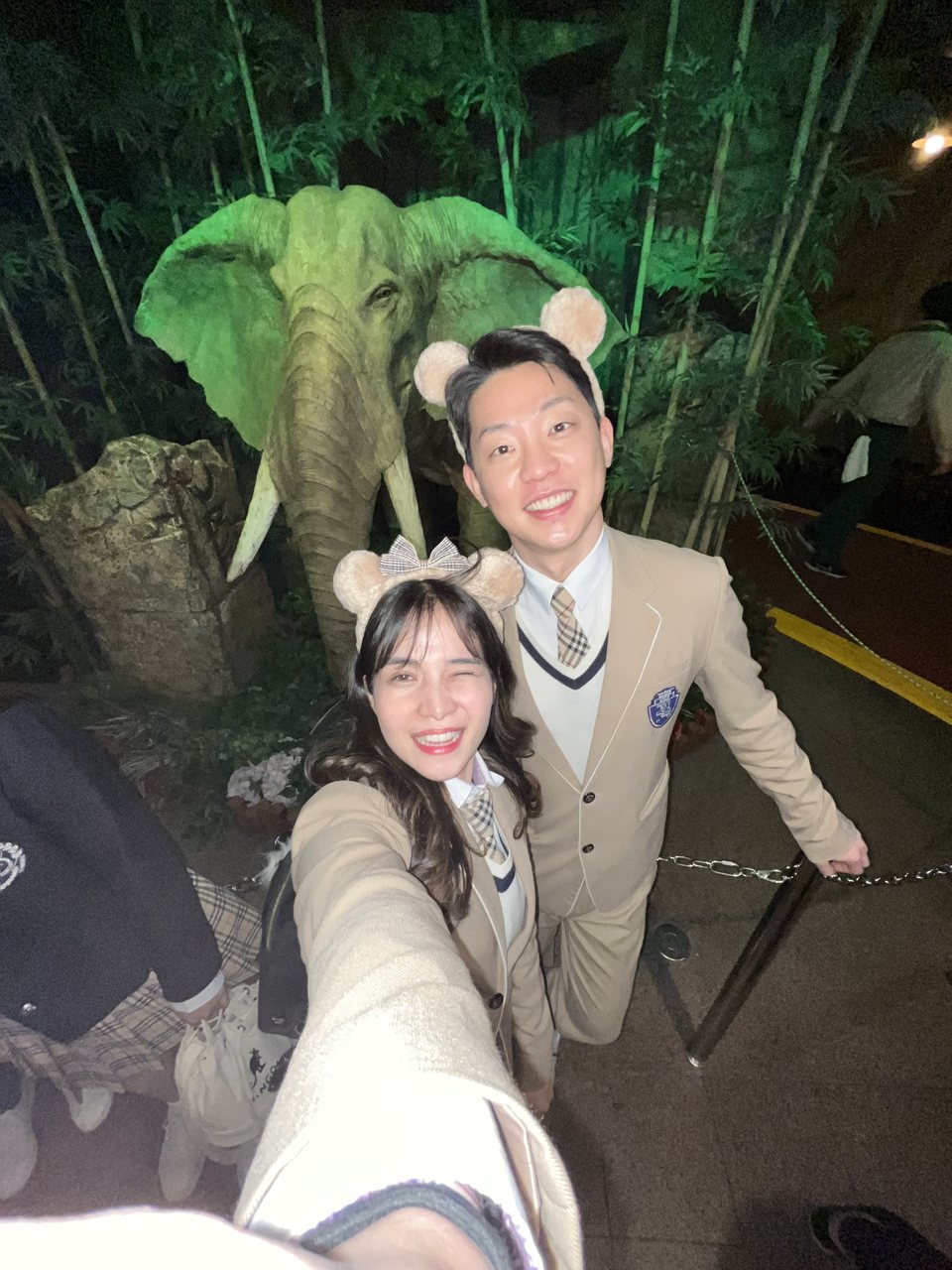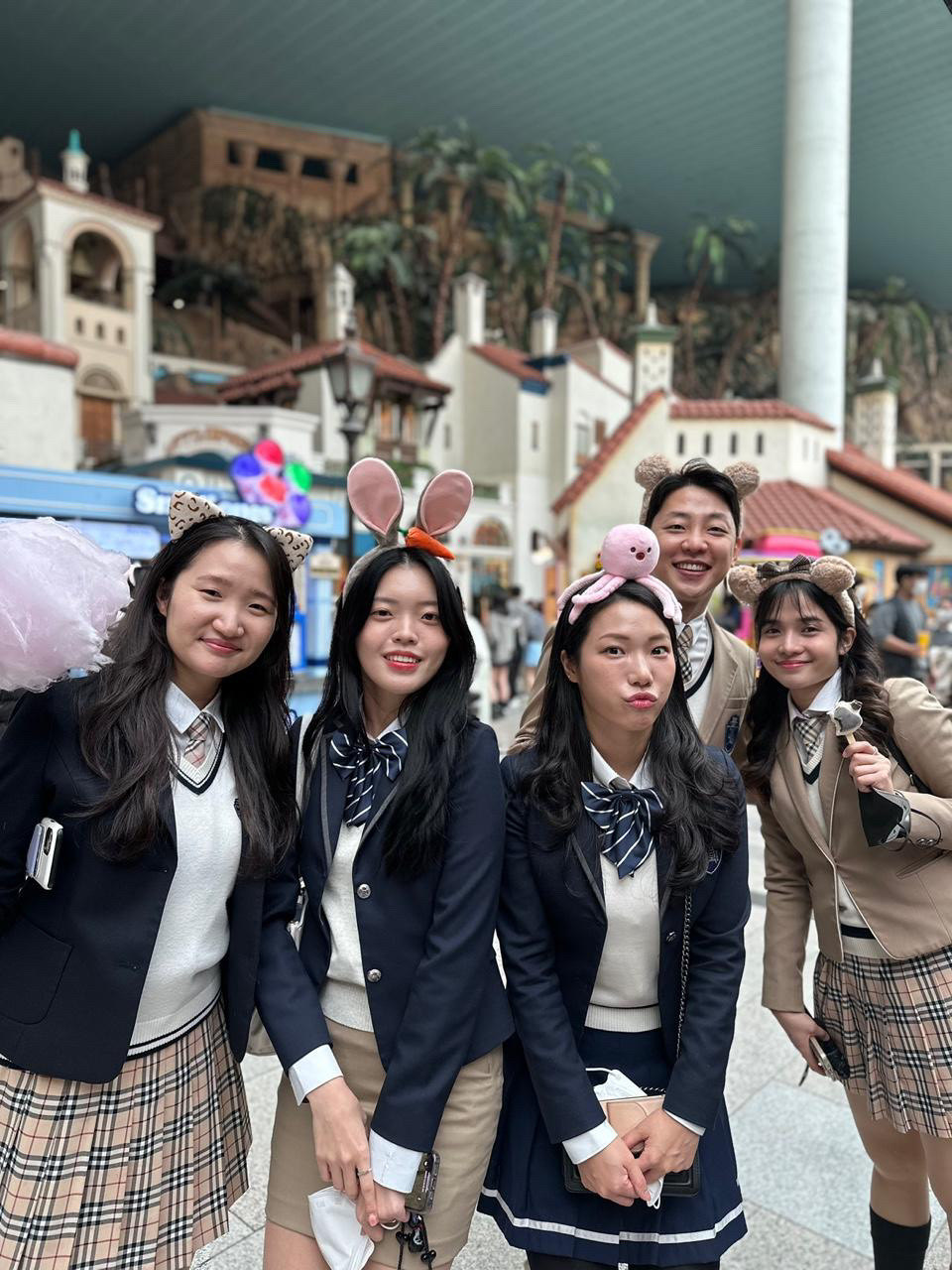 What's your advice to Cosmo girls in their 20s who want to live or study abroad but are scared to do it?
Go for it! But practice self-control, be responsible, and be physically, emotionally, mentally, and financially prepared. Whether it be living alone or studying abroad, it will surely test your patience and emotional capacity so make sure that it's something you really want.  Fear and hardships will always be there but once you overcome those, you'll find yourself growing and become a better version of yourself.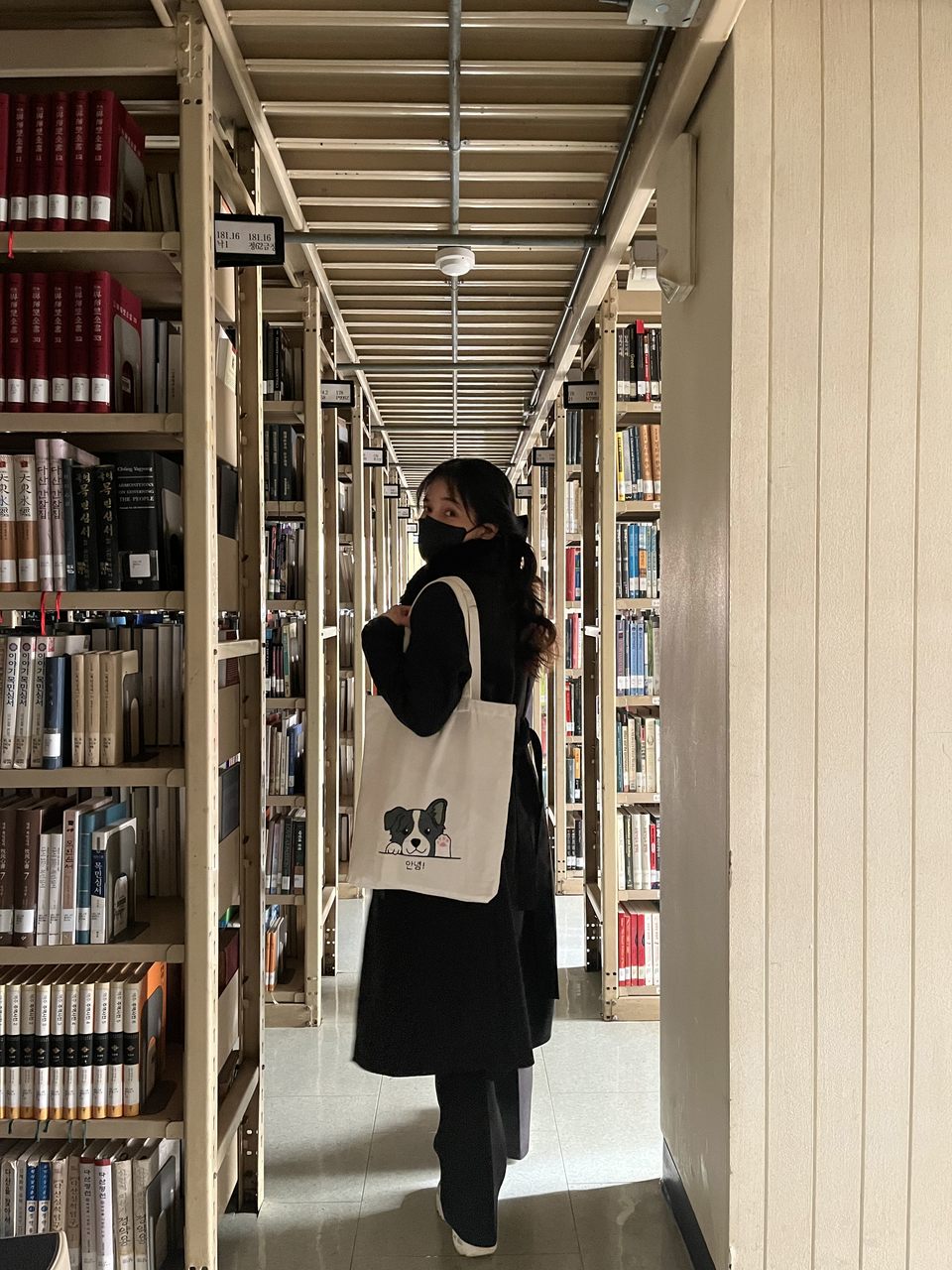 ADVERTISEMENT - CONTINUE READING BELOW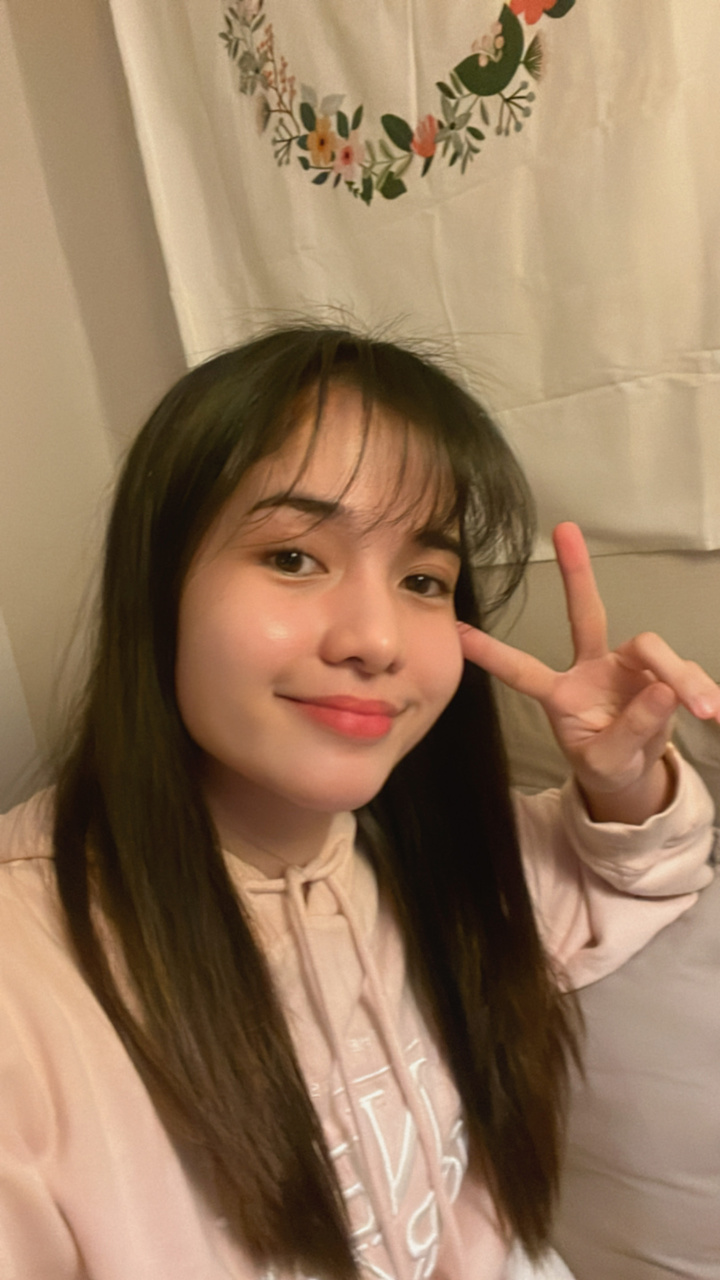 You can speak Korean fairly fluently. What was your learning process like, and how long did it take you to become conversational? 
Learning a different language is not easy, especially when you are learning it by yourself. It requires passion and dedication, and A LOT of patience.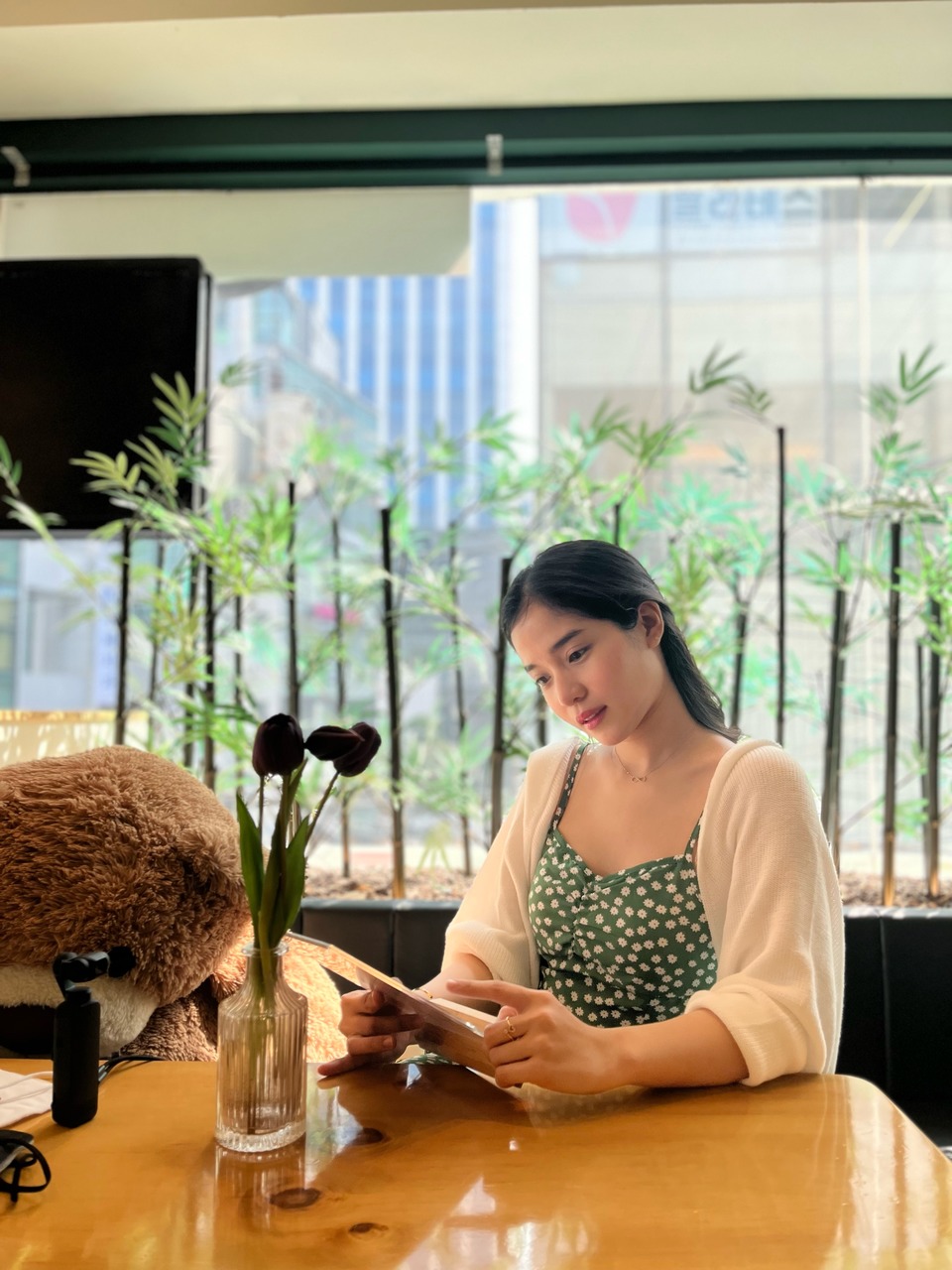 In my case, I started by immersing myself in K-dramas and K-variety shows. Then, I would browse the internet to widen my vocabulary and practice writing. Eventually, I made a lot of Korean friends and it contributed a lot to my improvement. For me, spending more time conversing is the best way to improve your language skills. But most importantly, try to be consistent in allotting time for study. Don't be afraid to make mistakes in speaking—that's normal and it's completely part of the process!
Can you share resources (online classes, book recommendations, etc.) that helped you along the way? 
For online resources, I learned a lot about how to speak from @GoBillyKorean's Youtube channel. For reading and writing for beginners, visit: 90day Korean's website to learn the Korean alphabet.
If you want to study the language in South Korea, Sogang University is said to be the best school to go to. But there are also free Korean language courses available in the Philippines such as Korean Cultural Center (KCC) where you can enroll or register at.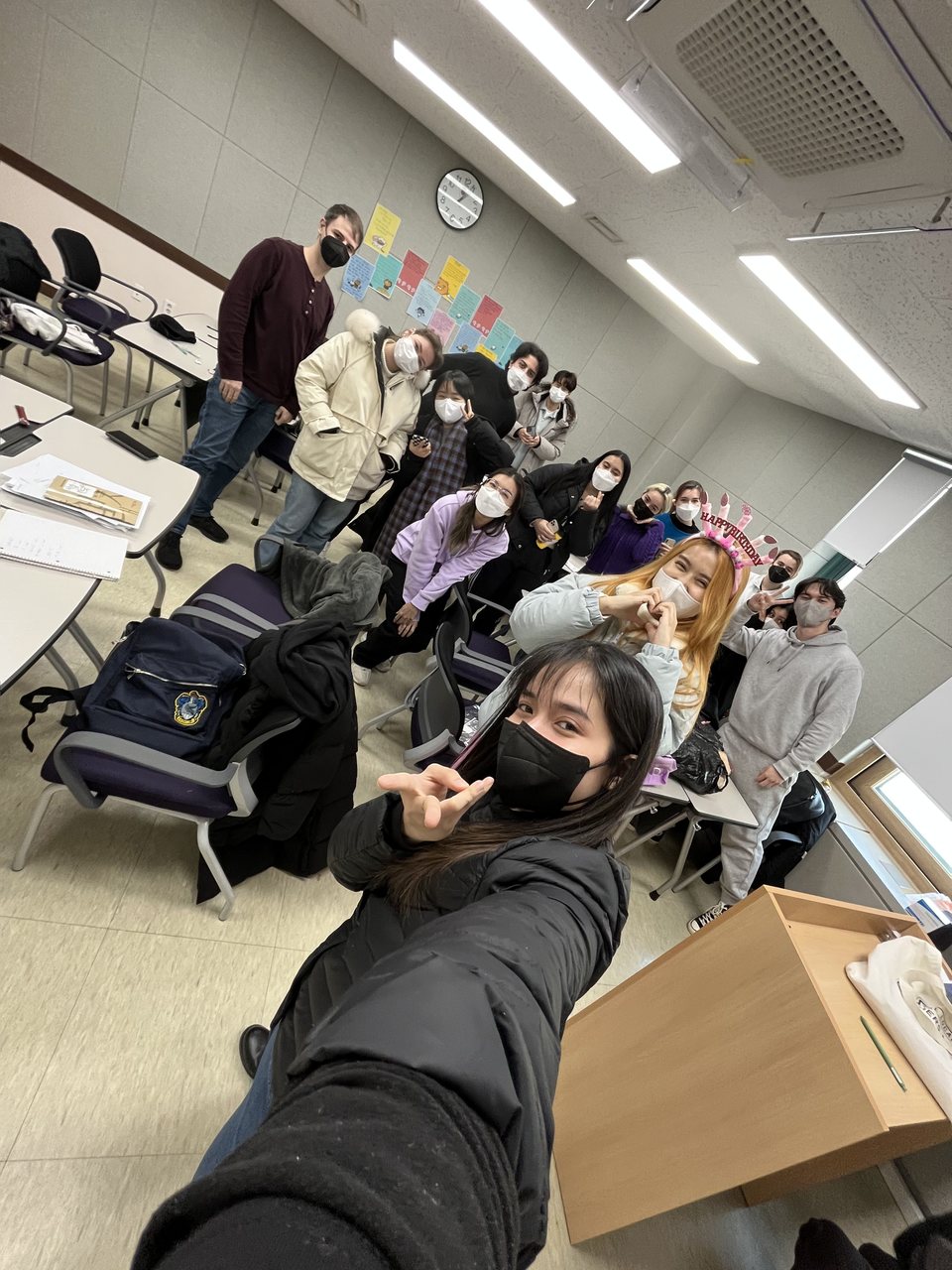 ADVERTISEMENT - CONTINUE READING BELOW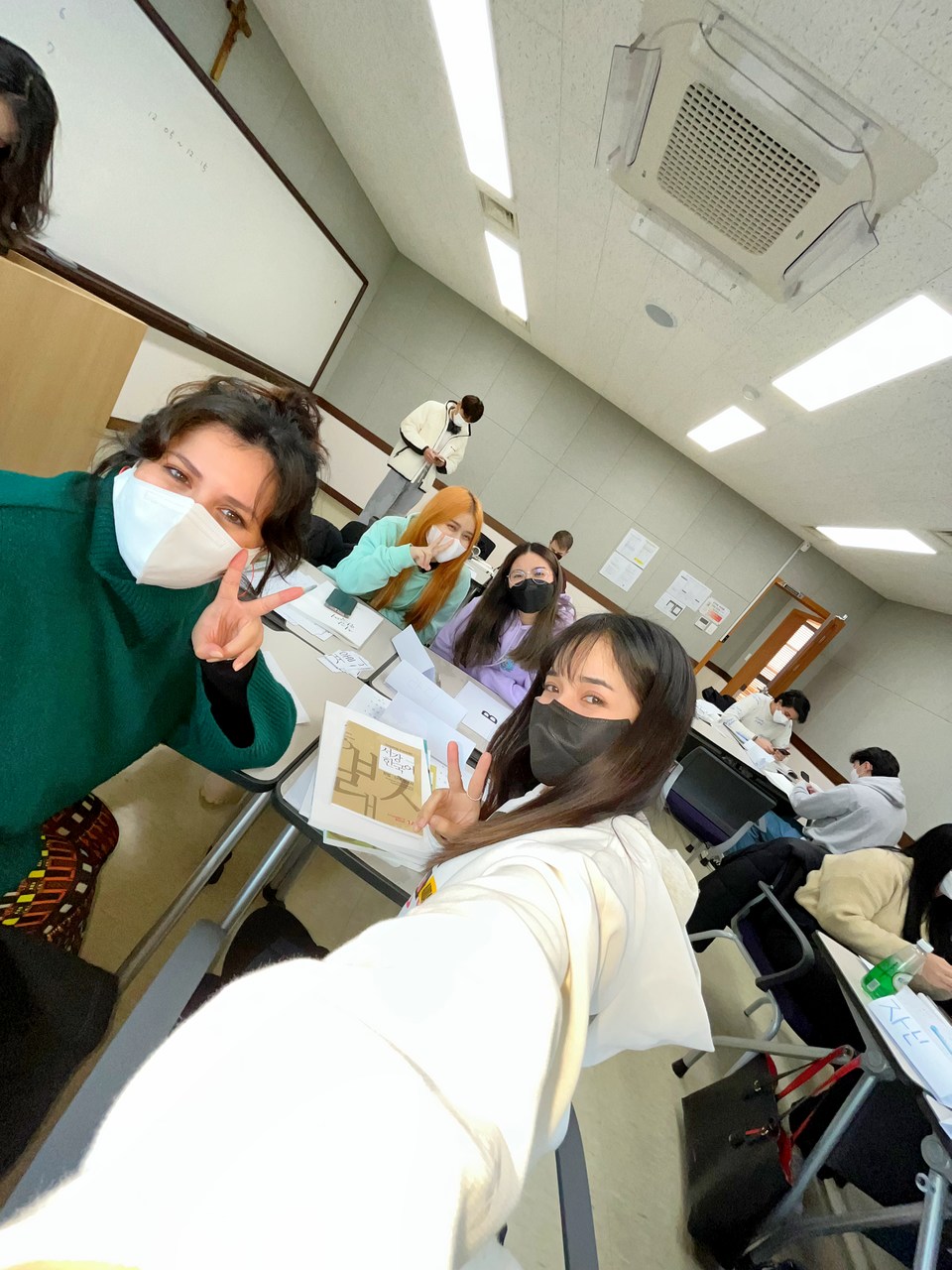 ***
This story originally appeared on Cosmo.ph. Minor edits have been made by the Candymag.com editors.