We're loving all the amazing films shown in this year's Cinemalaya. As usual. If you still haven't decided which one you should watch this weekend, allow us to help you!
Make sure you include Sonny Calvento's crime movie Nabubulok on your lists, Candy Girls. You wouldn't want to miss this heart-stopping movie that will leave you asking for more.
What it's about
Nabubulok (The Decaying) is loosely based on a 2002 case in Panay, wherein a Filipina's disappearance leads a small town taking matters into their own hands—suspecting her American husband of murder.
Be on the lookout for
All the hilarious moments.
They're funny, but they do happen in real life. The scenes will remind you of how tightly knit Filipino communities are, especially in the provinces where everyone knows everyone—and how this good trait can also be a catalyst for people to break somehow.
Our favorite family.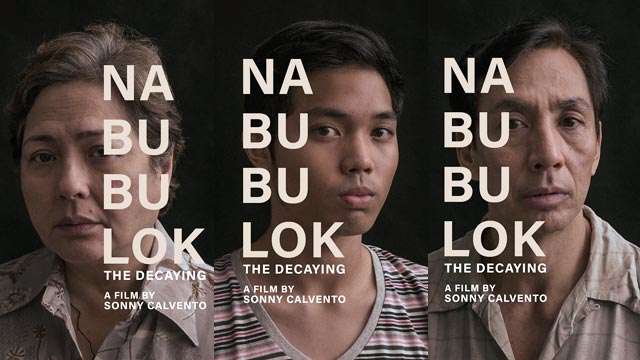 Speaking of hilarious moments, you will surely find yourself strongly identifying with Jerom Canlas' Rocky who helps his mom Ingrid (played by actress-director Gina Alajar) and dad Albert (Lito Pimentel) uncover the truth behind the disappearance of Luna against his will. 
The quiet heart-stopping scenes.
What we love most about Nabubulok is how it doesn't rely on sound effects to incite fear while you're watching. There are quiet moments like the opening scene when you can't help but anticipate something bad at some point. Phew!
Hollywood actor Billy Ray Gallion's performance as Jason Harper.
ADVERTISEMENT - CONTINUE READING BELOW
Billy Ray Gallion (you've seen him in Lost and Brooklyn Nine-Nine) as Jason Harper will scare you. And he doesn't do so with a scream, a gun (although there was one scene that involved a gun), or the sound of knuckles cracking. He does so with the way he talks 'calmly' to another person, looks at another person in the eyes, or when he's merely drinking beer to escape the mess he's in for a short while.
That twist in JC Santos' character, Rommel.
*** SPOILER ALERT ***
While the film is centered on the disappearance of Luna, wherein her American husband is suspected of murder, Nabubulok also shows the mistakes the Filipino characters commit (even with their good intentions). And among those mistakes, it's in the mistakes of JC's Rommel we were most SHOOKT. While he's established as an obedient and protective neighbor and relative at first, the twists in his character will leave you gasping for air.
First, he commits trespassing to prove a point—a big NO-NO, of course. Second, and finally, he murders Jason out of anger. Jason almost shot him after finding out he illegally entered the Harper home, which angered Rommel so much.
Who we're rooting for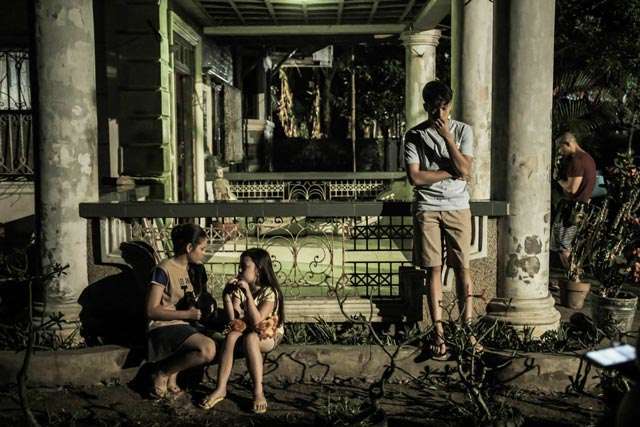 The Harper kids, of course. In the end, they're the ones you'll wish to protect through this whole battle between their neighbors and their dad. You know Jameson Blake's Paul is just lost through the whole thing, witnessing (we think) his dad murder his mom. Then there are his younger sisters, April and Ann (Dannah Cardoza and Krystal Mejes), whose innocence they want to protect. Sadly, in the end, things won't go as planned. They'll probably get an idea of what happened and what tore their family apart based on all the rumors going around their small town. 
ADVERTISEMENT - CONTINUE READING BELOW
...which is why we wanted more after Jason's death. We badly wanted to know that the Harper kids were doing fine in the end. Although, TBH, no one can possibly get through something like that unscathed. *sigh*
Should you watch it?
YES, YES, YES! A thousand times yes! It's an emotional roller coaster ride while watching the film. It's an unbiased look at a mysterious disappearance, reminding you of the harsh reality that there's no one side to a story, no blacks and whites.
For Nabubulok's screening schedules, follow them on Facebook at facebook.com/nabubulok.