Ciara Gan first made it to our screens in 2019 when she went viral for sewing and painting an iconic emerald green gown for her high school graduation ball. The then 17-year-old did not only get featured in the local news for her artistic endeavors, but also earned 8.5 million views in her first-ever YouTube video documenting the process of creating her ball gown.
ALSO READ: Here's What Ciara Gan Told Emma Chamberlain When They Met in New York
Since then, her YouTube channel started gaining more views and subscribers. If you scroll through all her vlogs on YouTube, you will see that there are several sides of Ciara. Although she was first known as a gifted young artist, her subscribers also loved her for being a Harry Potter fan, a fashionista, a bookworm, a pop culture enthusiast, and a bunso in the family but an ate figure to many subscribers. But on top of all that, she also constantly opens up about her life as an Ateneo de Manila University college student. 
Without a doubt, Ciara has come a long way from being the 17-year-old who painted her ball gown. Now a college senior in Ateneo, Ciara is ready to step into the next phase of her young adult life. 
In an exclusive interview with Candy, Ciara revealed the several career paths she's considering to take after graduation. As a Management Information Systems major, it is clear for her that her course is more aligned with information technology (IT) and businesses. However, art being her greatest passion still makes her veer towards the artistic side of the corporate world.
ADVERTISEMENT - CONTINUE READING BELOW
Luckily, there is a place for people like Ciara who dream of mixing art and tech as their career. "The only artsy part of it that I really like is UI and UX design. It's like designing for apps and websites. I interned kasi at Maya and I did a UI-UX internship. And I really liked it. So that's where I see myself going," she shared.
Aside from her practical plan of getting a tech job, Ciara revealed that she also has plans to go to an art school! She said, "I do plan to take up some courses in art so I can use it as a foundation for when I do UI-UX or using art and tech."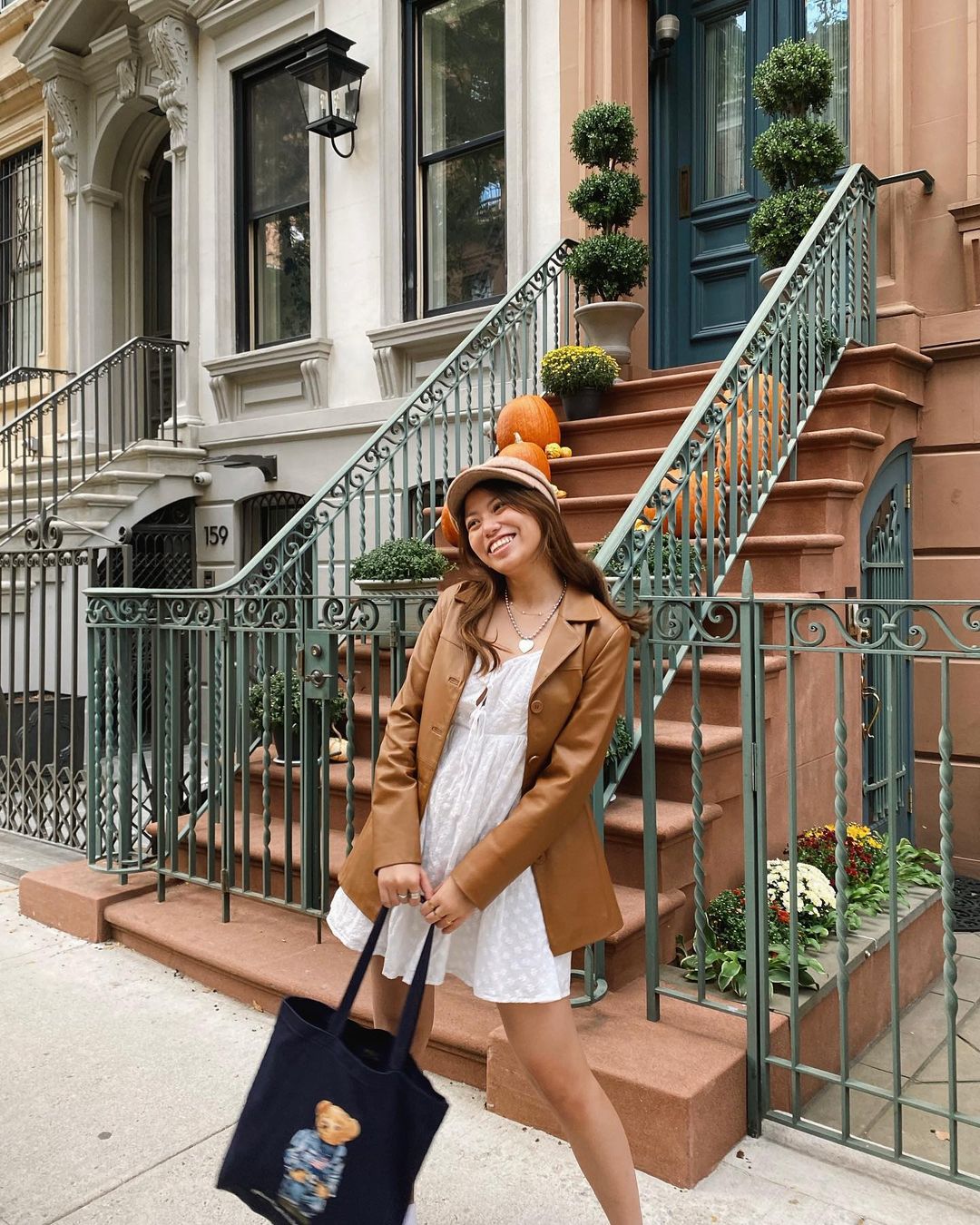 "Anything that's creative, I'll always drift towards it. So even if it's not necessarily fine art or painting, I really see myself in the creative industry rather than the corporate or medical or whatever industry. So, I just really see myself staying here. And I'm glad that I decided it at a young age that I really want to stick with the creative industry," she added.
Still, Ciara isn't putting pressure on herself to decide on her post-college path right away. What we know for sure at the moment is that she will continue sharing her life through her YouTube channel. Ciara assured that no matter where she is in life, she will always try to upload vlogs about anything that interests her. 
"I feel like my channel started with art. So it doesn't really end when I stop studying. I just integrated studying so I could hit two birds with one stone—so I could vlog and also study. But then, I feel like there's gonna be a shift din," she divulged. "I'm not gonna do much college vlogs anymore 'cause I'm not in college. But I will do a lot more art and more lifestyle vlogs. And then I'm planning to try new things."
She also reminded her supporters about the importance of dreaming big and looking back at how far you've come, no matter what endeavor you're pursuing.
"I think it's really important to dream big, and have these little milestones you want to complete. And then, read [it] after and you're just like, 'Wow, remember when you wanted to be where you are right now?' I think that's really important. That's something I've always brought with me. And then I've always made new goals for myself all the time," she said.  
She concluded, "As advice [to] anyone who wants to start making art or start a channel or is nervous about going to school, just visualize. Manifest a good future outcome."
ADVERTISEMENT - CONTINUE READING BELOW