All Access
Charli XCX Gets All Our Summer Feelings
Because you "don't wanna go to school."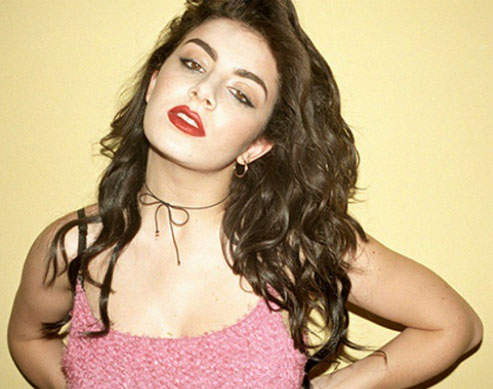 Just one more day till "Boom Clap" hitmaker lands on Philippines shores to perform her hits for Filipino fans. After going on a binge-listening sesh on Spotify, we've realized that Charli XCX have got all the right words to describe everything we're feeling this summer.
1 So over school
I don't wanna go to school
I just wanna break the rules
Boys and girls across the world
Putting on our dancing shoes
—"Break the Rules," Sucker
2 Falling in love
You're picture perfect blue
Sunbathing on the moon
Stars shining as your bones illuminate
First kiss just like a drug
Under your influence
You take me over you're the magic in my veins
This must be love
—"Boom Clap," Sucker
3 Road trip vibes
Throwing cake up in the air, we don't care, no
Surfing on a silver wave, wanna let go
We're so bored of being here, we don't care, no
I wanna run, be wild and free, and with my friends standing next to me
ADVERTISEMENT - CONTINUE READING BELOW
—"Hanging Around," Sucker
4 Getting the party started
Blown up like balloons
Purple glitter flying through the air, oh oh
Sweat drips from the roof
And you know we're Lucy in the sky of diamonds
—"Famous," Sucker
5 Having fun all day and all night long
Let's get it started
Pool side of the party
Rolling Stones on my phone
Hanging in your bedroom, feeling like we're rock 'n' roll
End of the summer
Up and down with lovers
Laying under stars that shine
Hold up our palms now, don't you know that it's our time?
—"Die Tonight," Sucker
READ MORE:
Charli XCX Turns Taylor Swift's Song Into Your New Punk Anthem
#NowPlaying: This Folksy Version of Charli XCX's "Boom Clap" Will Make Your Morning
Charli XCX and Demi Lovato Are Coming To Manila This April
Charli XCX live in Manila happens tomorrow night at Samsung Hall. Check out Vybe Manila for ticket details!
If you're desperate for a cut, YouTube is your best friend.
She recently sang it again during an Instagram Live with husband Taylor Goldsmith!
They also had a short jam session!
"I was genuinely afraid I would die, because that is what it felt like."
If you haven't already picked up on that.
It'll be just like the good, old days-except now, you can watch it any time, anywhere.
Molo has since posted his public apology online via Instagram stories.
Finally, something to look forward to.
This is just heartbreaking.
For "a different kind of positive," as designer Ram Silva puts it.
All you need is coffee, hot water, and milk sugar is optional!