New K-pop girl group Lapillus, whose members include half-Pinay actress Chantal Videla, just dropped their debut single "Hit Ya!" yesterday. Their fun music video immediately made waves online, prompting many Filipinos to wonder why Chanty decided to become a K-pop artist. 
Apparently, her interest in the industry began when fellow Star Magic actresses Belle Mariano and Charlie Dizon first introduced her to K-pop.
"Throughout my training years [in Star Magic], I had a couple of friends and they were really big fans of K-pop. That's where I got introduced [to] K-pop as well as K-dramas. One of the remarkable friends who were really into K-pop is, I would say, Belle Mariano, as well as Charlie Dizon," she said during a press conference, adding that they loved listening to BTS and Blackpink.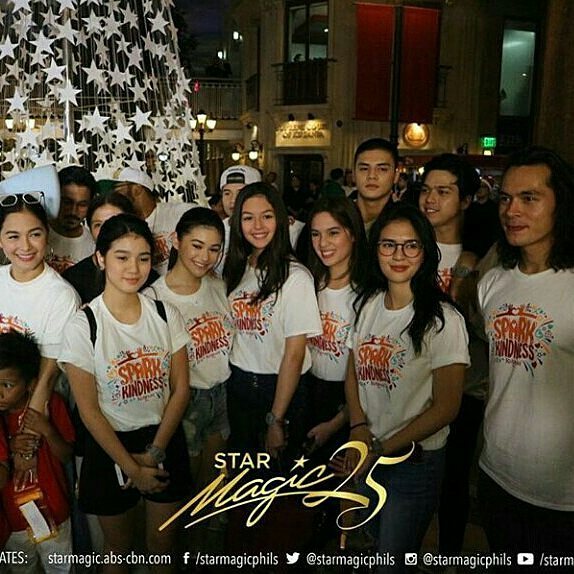 "[BTS and Blackpink] were like one of the first groups that caught my attention. I was fascinated by their performance, their stages. That's where I started this wild dream of becoming a K-pop idol," she explained. From there, Chanty trained with MLD Entertaiment after getting referred by a family friend.
ICYDK, Chanty, Belle, and Charlie were all Star Magic Circle talents from 2018 to 2019. Charlie also used to be a K-pop idol trainee before she decided to pursue acting in the Philippines. 
Although Chanty has a bright future ahead of her in Korea, we're still hoping to see her reunite with Belle and Charlie in the future. In the meantime, we'll be supporting Lapillus' new song: 
READ MORE: 
Pinay K-Pop Trainee Chanty Videla's Go-To Lip Tint Only Costs P260
Did You Know? Charlie Dizon Almost Debuted as a K-Pop Idol
Fil-Argentinian K-Pop Idol Chantal Videla Looks Stunning in Her Official Debut Photo
ADVERTISEMENT - CONTINUE READING BELOW
5 Fast Facts You Should Know About Half-Pinay K-Pop Idol Chantal Videla