Without a doubt, KD Estrada and Alexa Ilacad have ~undeniable~ chemistry on screen. But what keeps everyone guessing about their relationship status are their heart-fluttering moments beyond the camera, which can make anyone feel like they're intruding. The two seem to be living in their own world sometimes, and this is something their celeb friends know ~all too well.~ The following celebs below are living proof that third-wheeling is universally awkward and inevitable, even for big stars. 
Scroll down to read about the six *funny* times celebs had to third wheel to KDLex:
1. When Andrea Brillantes tagged along with KDLex in America.
ICYMI: Before the Star Magic 30: Beyond the Stars US tour, Andrea revealed that she would be roommates with her Ate Alexa. So when the latter posted a snap of her, KD, and Andrea eating a hearty meal in San Francisco, netizens were quick to note Andrea's third-wheeling to KDLex, especially because of the couple's matching 'fits. One of Andrea's fans even jokingly called it her "third wheel era." Funnily enough, Andrea was already expecting to third-wheel and fifth-wheel to KDLex and DonBelle long before their US trip.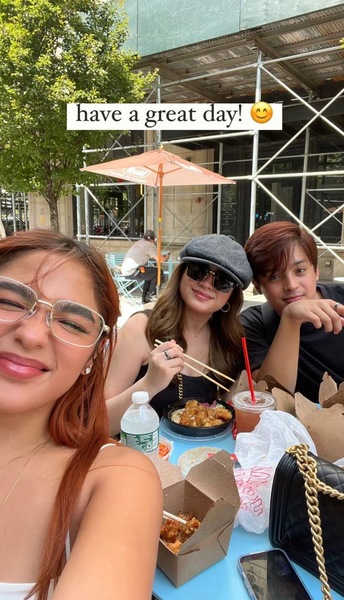 ADVERTISEMENT - CONTINUE READING BELOW
2. When Maymay Entrata compared herself to a langgam.
During one of Alexa's Kumu livestreams, Maymay hinted at the genuine sweetness of KDLex. She said that what we see is only one-fourth of what they're really like IRL. (We can totally imagine, BTW). She also went as far as to compare herself to a langgam with how affectionate the two are! LOL!
3. When Darren Espanto referred to himself as a third wheel.
KDLex starred as lovers in Darren's latest music video Pabalik Sa'yo, so the singer-director directly witnessed just how affectionate the pair is. In an IG post promoting his newly released MV, he wrote a hilarious caption alongside some BTS content of the tandem: "Minsan director, minsan third wheel..."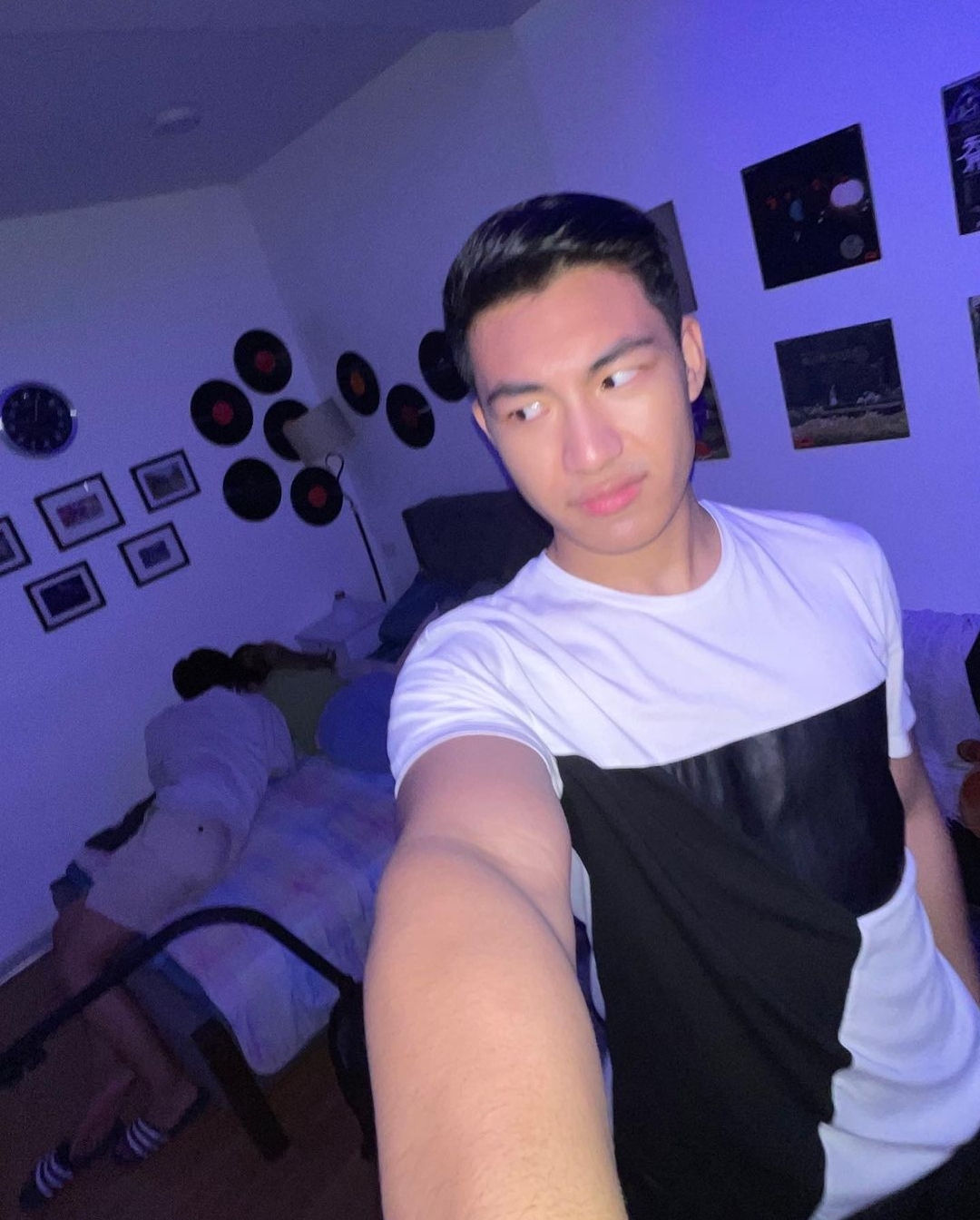 4. When Alora Sasam filmed KDLex secretly. 
Much like Darren, Alora owned up to being the pambansang third wheel. In a video posted on Twitter, she was pretending to frown as she filmed herself with KDLex behind her. KD had his arm around Alexa, who was mindlessly grooving to a song. While the latter seemed to be enjoying herself, our best boy pointed the camera out to her, causing her to take a closer look and giggle upon finally realizing they were being filmed!
5. When Marlo Mortel became a cameraman for KDLex.
Just this August, KD, Alexa, and Marlo were seen having the best time of their lives riding a roller-coaster and walking around Disneyland. Doing the tourist-y thing, Alexa had Marlo film her and KD leaning on each other as they watched fireworks and listened to Tangled's "I See the Light". tags. The magical moment became a trending topic on Twitter and fans couldn't help but express their gratitude to Marlo for capturing it. But not one to be overshadowed, Marlo posted his own ~fireworks moment~ where he stood with only a stuffed toy before KD walked in front of the camera.
ADVERTISEMENT - CONTINUE READING BELOW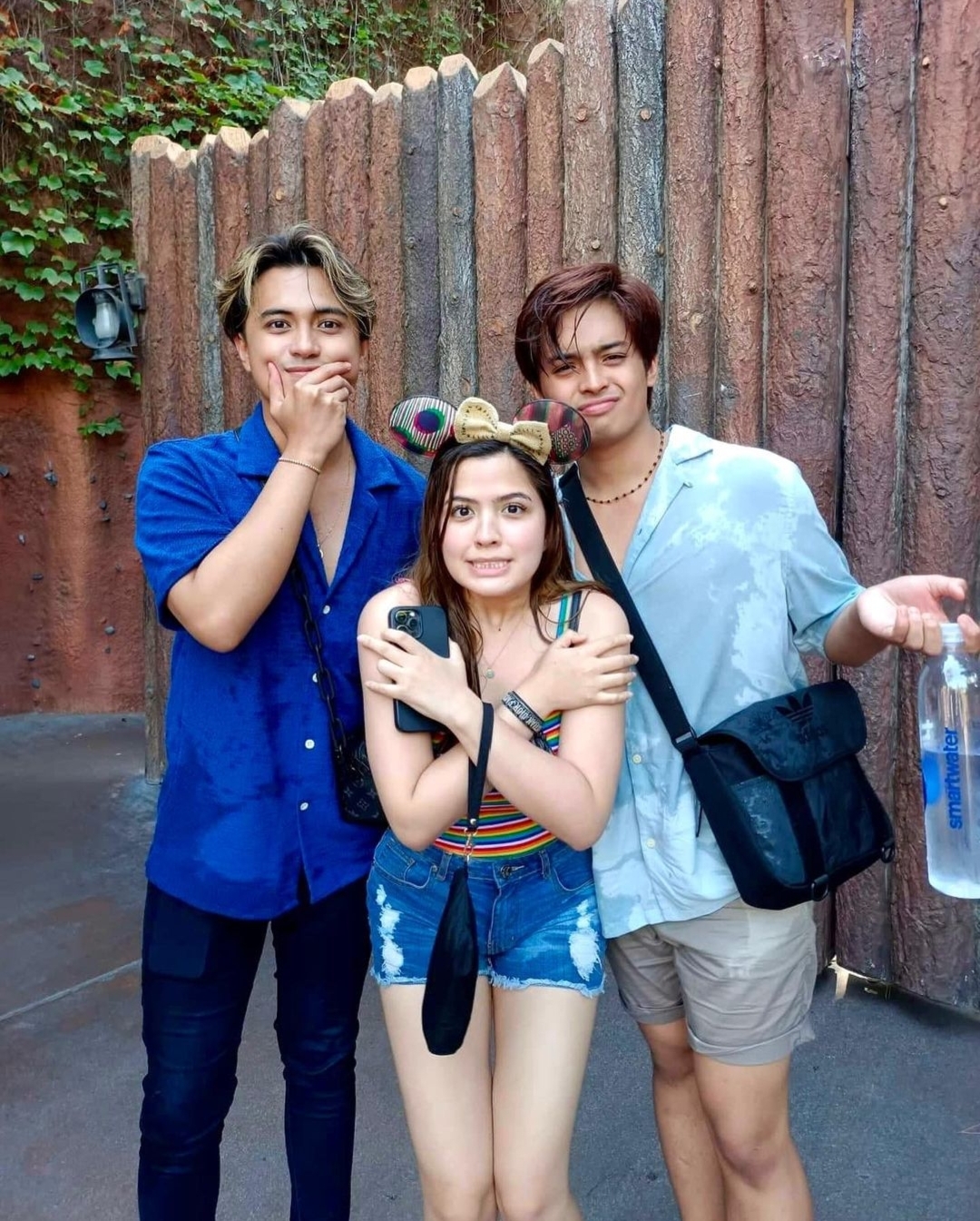 6. When Eric Nicolas witnessed KD fixing Alexa's heels.
On his Instagram account, Eric shared a video of KD tying the strap of Alexa's shoe. Eric teased KD for his gentlemanly behavior, shaking his head and muttering "love" disapprovingly. Hilarious!