As much as we love binge-watching our go-to Netflix series instead of writing a paper or putting on our favorite YouTubers while we try to be as productive as they are, nothing quite beats the experience of being engrossed in a good book.
The rollercoaster of emotions that transport you from one chapter to another, that one quote that changes your life, the triumphant feeling of reaching a novel's last page and ultimately deciding whether you love it or hate it—everything about the journey of reading books is ~magical~.
Like many self-confessed bookworms, we already have a stack of books quietly and patiently waiting to be picked up, but that doesn't mean we're closing our doors on new book recommendations to add to our pile. Here, we look to the stars and their own personal faves for more books to add to our 2022 reading bucket list.
Celebrity-approved books to add to your reading list:
Kathryn Bernardo: Verity by Colleen Hoover
Kathryn was recently spotted with Colleen Hoover's Verity in hand, and not just by her millions of IG followers, but also by Hoover herself! Verity is about how Lowen Ashleigh, a struggling author, gets hired by the husband of popular author Verity Crawford to ghostwrite the rest of his wife's series after she suffers from an accident, until she discovers Verity's secret autobiography and unearths horrifying truths about her and her family.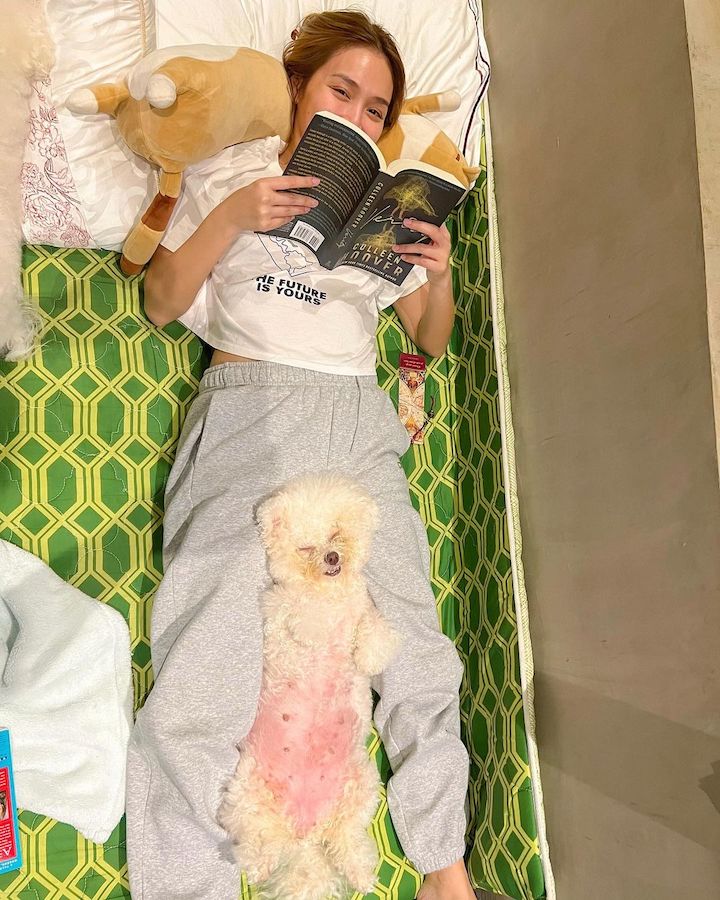 ADVERTISEMENT - CONTINUE READING BELOW
Claudia Barretto: Educated by Tara Westover
As a certified bookworm, Claudia has quite a list of books we want to add to our own lineup. She shared five of them on her sister Julia Barretto's channel back in 2021, and one of the titles that stood out was Educated by Tara Westover.
Educated is a memoir about the author's non-mainstream upbringing in a survivalist home—living with a family who stockpiles canned goods, turning to herbalism instead of hospitals when it came to wounds or illnesses, and not getting any formal education—and how she opened herself up to the rest of the world by self-studying and eventually entering college.
What got us curious about it was what Claudia shared about her learnings from the book, which is that, "it's okay to unlearn some things that you thought were good before. It's okay to be wrong about something." 
Check out Claudia's book recos here:
Liza Soberano: Turtles All the Way Down by John Green
For YA enthusiasts, we spotted a book reco you might like from Liza Soberano. One of the titles on Liza's reading list is Turtles All the Way Down by John Green, a book with a character living with obsessive-compulsive disorder (OCD) and anxiety. It's one of Green's works influenced by his own personal experience about mental health.
On how he came to write it, Green explained, "It began for me with thinking about what it would be like to be this one particular 16-year-old girl, Aza Holmes, who's trying to be a good daughter and a good friend and a good student and maybe even a good detective, while also living with terrifying thought spirals that she cannot see or hear, but that are nonetheless very real."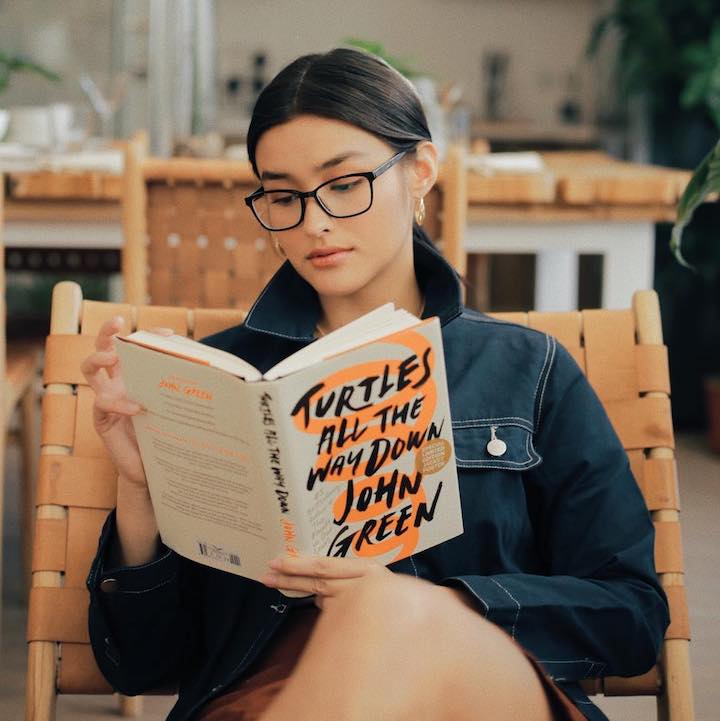 Gabbi Garcia: The Power of Your Subconscious Mind by Joseph Murphy
We all know that Gabbi Garcia is a well-spoken actress, and it wouldn't be unlikely to think that it's because she's also well-read. In one Insta post, Gabbi is seen holding a copy of the self-help guide The Power of Your Subconscious Mind by Joseph Murphy. The book primarily talks about how changing the way you perceive certain things in life—from relationships, money, to happiness—can improve how you live it and reach for your goals and dreams. 
ADVERTISEMENT - CONTINUE READING BELOW
Kyline Alcantara: The Power of Now by Eckhart Tolle
Another book reco is one we picked up from Kyline Alcantara: The Power of Now by Eckhart Tolle. The book is said to tackle the concept of "living in the now" and touches on spirituality, englightenment, and on realigning where you focus your mind on.
Bea Alonzo: The Alchemist by Paulo Coelho
If you didn't know already, Bea Alonzo is part of the bookworm club. She's a huge fan of the works of Brazilian author Paulo Coelho and one of her ultimate favorite reads is The Alchemist. The novel follows a shepherd boy who sets out on a quest to follow a "personal legend" and search for a wordly treasure, only to find something far more valuable.
Other books Bea loved from Paulo Coelho are Eleven Minutes, By the River Piedra I Sat Down and Wept, The Winner Stands Alone, and Veronika Decides to Die.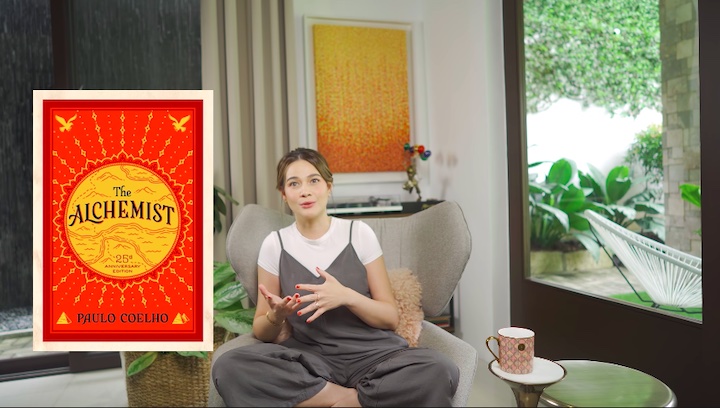 Jessy Mendiola: The Kite Runner by Khaled Hosseini
Because she didn't get to finish high school, actress Jessy Mendiola turned to reading books as a means of learning. One of her recommended novels is The Kite Runner by Khaled Hosseini, a story set in Kabul about a young boy whose closest friend is the son of his father's servant, and how their relationship shifts after a single kite-flying event.
On how the book made her feel, Jessy said, "I was literally crying and it changed my life so much. It made me appreciate what I have in my life, it made me more compassionate." If you're looking for a heartfelt book that will move you, Jessy highly recommends this!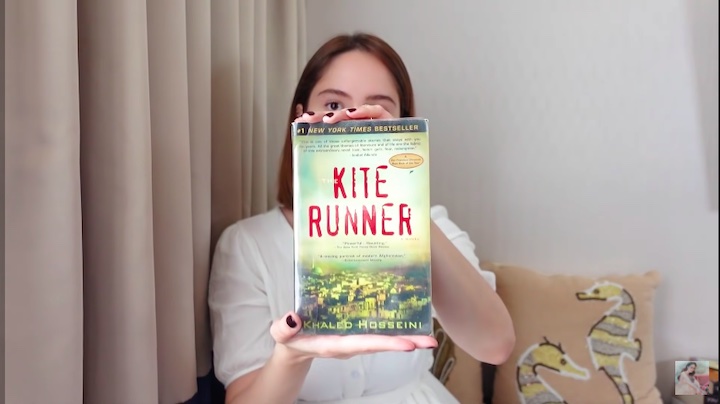 ADVERTISEMENT - CONTINUE READING BELOW
READ MORE:
7 Books You Should Read in Your 20s
7 Books That Will Help You Know Yourself Better
5 Books to Read if You Want to Get Feelsy and Emotional
5 Bea Alonzo-approved Books to Read for the Holidays