It was a huge surprise when author John Green announced last September that model Cara Delevingne will be playing Margo in the movie adaptation of his book Paper Towns. But it was the kind of surprise that made sense the more you thought about it. Fact: Cara has one of the most expressive faces in the industry. More than her fierce model look and crazy selfies, Cara in motion, in the natural world, just talking to another human being is so animated, you can't take your eyes off her. She exudes confidence and weirdness and spontaneity that make her the person to play the layered, complicated character of Margo. I mean, just look at her drool over the thought of bacon on a conveyer belt in this interview.
If anything, my only ~concern~ is that she might eat co-star Nat Wolff alive, overshadowing the sweet, sweet boy with her ferocity—but maybe that's kind of the point. Even before she went missing, Margo was the impossibly beautiful girl who was always just out of Q's reach.
ADVERTISEMENT - CONTINUE READING BELOW
As if this big news wasn't enough, Cara also joined the super villain team of DC Comics in Suicide Squad, coming out in 2016. She'll be playing a character called Enchantress (natch), a powerful witch who alternates between hero and villain in the comic book world. It's a major win for Cara, who'll be starring with Will Smith, Jai Courtney (from Divergent!), Tom Hardy, Margot Robbie, and Jared Leto.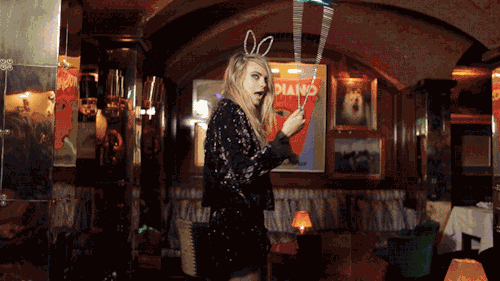 via nordstrom.tumblr.com
ADVERTISEMENT - CONTINUE READING BELOW
Cara, the girl whose first acting project was a minor role in Anna Karenina, is certainly on a roll. Not counting these big announcements, she'll be featured in four movies next year including the much-awaited Pan. She also recently starred and sang (!) with Pharrell in a dreamy video for Chanel shot by Karl Lagerfeld himself.
Not bad for a girl who auditioned for movies before modeling and would need weeks to get over a rejection. Not bad at all.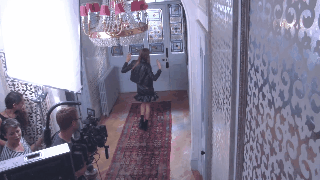 via itsmarydelevinge.tumblr.com
ADVERTISEMENT - CONTINUE READING BELOW