We asked your Favorite Blogger Kiana Valenciano during her shoot for the July 2015 issue featuring the winners of the Candy Readers' Choice Awards 2015 about the songs in the soundtrack of her life and asked her to sing it for everyone too. We just love everything about her playlist! Hit the play button to listen to it here.
READ: #CandyRCA2015: 5 in 5 With Your Favorite Creative Girl Reese Lansangan
Kiana also answered five questions and revealed her favorite lines from songs, fashion decades, and more. Read what she has to say below!
1 What would you want to tell your 16-year-old self?
"Please fix your hair. Oh, and things will be okay!"
2 Give us your top five favorite lines from songs.
"If stars don't align, if it doesn't stop time, if you can't see the signs, wait for it. One hundred per cent, with every penny spent, he'll be the one who finishes your sentences." —Katy Perry, "Not Like the Movies"

ADVERTISEMENT - CONTINUE READING BELOW

"You let me lose my shadow." —Charli XCX, "Boom Clap"

"You call me out upon the water, the great unknown where feet may fail." —Hillsong United, "Oceans"

"Have love, will travel." —The Black Keys, "Have Love Will Travel"

"I wanna hold your hand." —The Beatles, "I Want to Hold Your Hand"

ADVERTISEMENT - CONTINUE READING BELOW

READ: Which Paper Towns Star is #CandyRCA2015 Winner Niko Rodriguez Crushing On?
3 Who are your personal heroes?
"So cheesy, but my parents."
4 What are your favorite fashion decades?
"I have three: the '50s, '60s, and '90s."
5 Which celebrities do you want to be in your squad?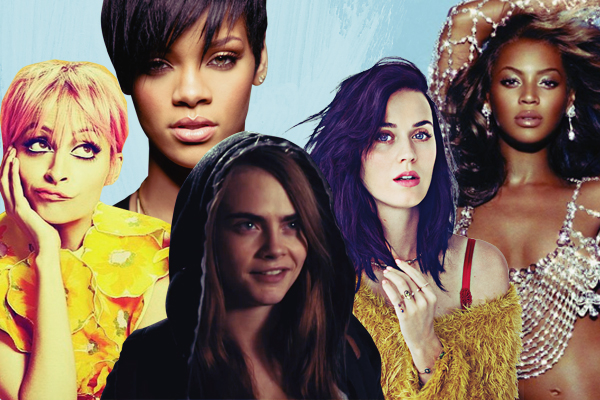 Make sure you're already following us on Facebook, Twitter, and Instagram, and have already subscribed to our YouTube channel, Candy Girls, because we'll be posting updates of the 2015 Candy Readers' Choice Awards the whole month of July!
Read more about the winners of this year's Candy Readers' Choice Awards by grabbing a copy of Candy's July 2015 issue. You can also buy the digital edition via the App Store, Buqo, or Zinio.
ADVERTISEMENT - CONTINUE READING BELOW