All Access
How To Get Your Projects (Or Works In Progress) On #CandyBulletin
Share your feels, show your skills.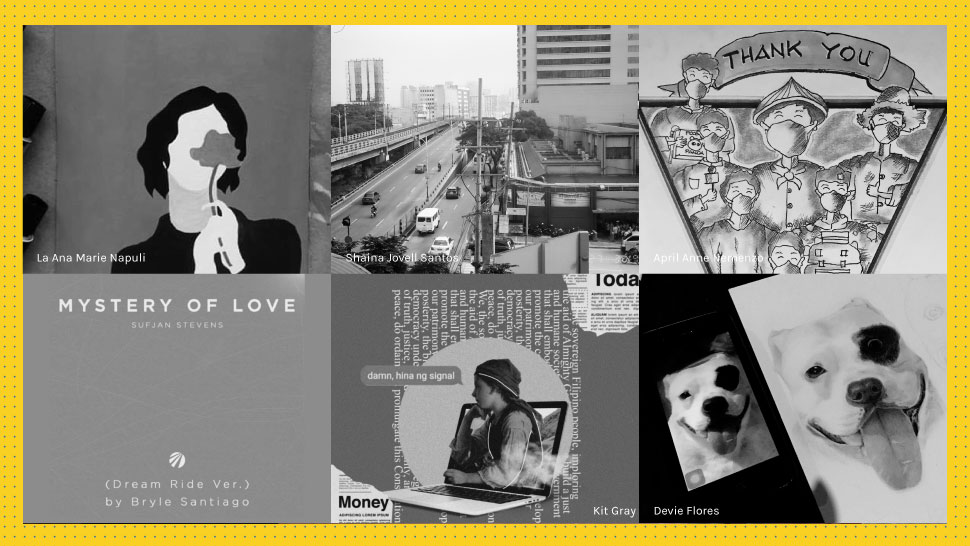 IMAGE Devie Flores, La Ana Marie Napuli, Kit Gray, Shaina Jovell Santos, Bryle Santiago, April Anne Nemenzo
What is Candy Bulletin?
Candy Bulletin is an online community purely dedicated to self-expression and personal goals, an online space where you can share your feels, and show your skills.
What can I post on Candy Bulletin?
We accept multimedia content such as images, text, videos, YouTube, and SoundCloud links. You may share posts such as personal projects like DIY recipes, photoshoots, makeup transformations, memes, orginal music or covers, artwork, essays, vlogs, dance challenges, org events, and other works in progress you want to share with the community.
ADVERTISEMENT - CONTINUE READING BELOW
CONTINUE READING BELOW
Recommended Videos
Some reminders:
1. Sumitted entries must be original. Copyright infringement is strictly prohibited.
2. Submissions may be reposted across Candy's online properties including but not limited to Facebook, Twitter, and Instagram.
3. Profanity, hate speech, and pornography are strictly prohibited.
4. Posts will be subject for approval by the Candy team.
ADVERTISEMENT - CONTINUE READING BELOW
Who can post on Candy Bulletin?
As long as you're 15 and above, you can make an account. All members can submit their entries immediately after signing up. Register online here!
What are other women empowering moments you remember?
Get to know Dani Go in this Q&A with Candymag.com
Netflix's Moxie is all about finding your voice. *Spoiler alert if you haven't seen it yet*
It seems Pasig City residents are eager to work with the LGU!
We take a look at some of the most inspiring fictional women locally and internationally.
'Mom and I have worked so hard to get to where I'm at.'
It's all thanks for their common love for making coffee.
They once received a lot of hate for their dark skin, but they rose above it and are now leading the shift in society's beauty standards.
First of all, you will be laughing so hard with each episode. Surprise!
Some important life lessons...
The frustration is real with these dramas!
From The Candy Bulletin Community