All Access
How To Get Your Projects (Or Works In Progress) On #CandyBulletin
Share your feels, show your skills.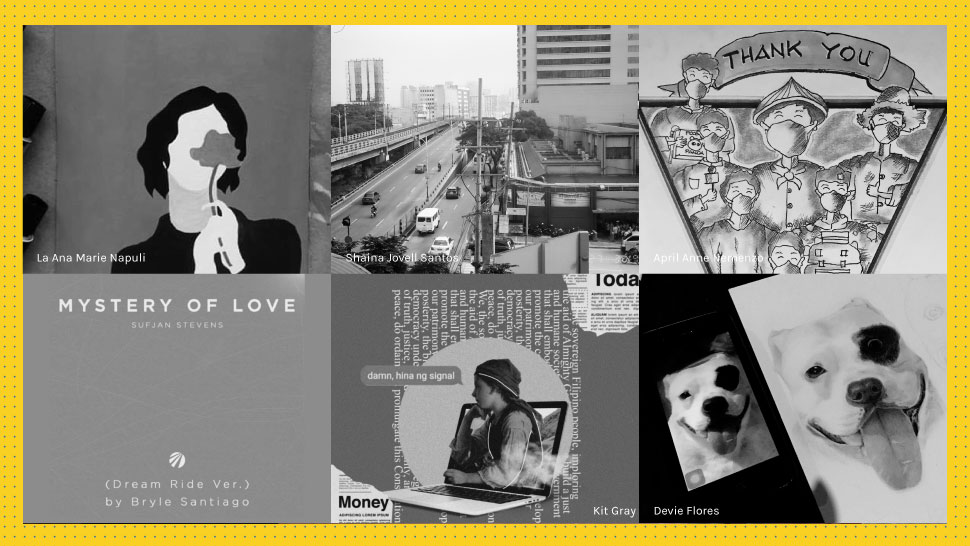 IMAGE Devie Flores, La Ana Marie Napuli, Kit Gray, Shaina Jovell Santos, Bryle Santiago, April Anne Nemenzo
What is Candy Bulletin?
Candy Bulletin is an online community purely dedicated to self-expression and personal goals, an online space where you can share your feels, and show your skills.
What can I post on Candy Bulletin?
We accept multimedia content such as images, text, videos, YouTube, and SoundCloud links. You may share posts such as personal projects like DIY recipes, photoshoots, makeup transformations, memes, orginal music or covers, artwork, essays, vlogs, dance challenges, org events, and other works in progress you want to share with the community.
ADVERTISEMENT - CONTINUE READING BELOW
CONTINUE READING BELOW
Recommended Videos
Some reminders:
1. Sumitted entries must be original. Copyright infringement is strictly prohibited.
2. Submissions may be reposted across Candy's online properties including but not limited to Facebook, Twitter, and Instagram.
3. Profanity, hate speech, and pornography are strictly prohibited.
4. Posts will be subject for approval by the Candy team.
ADVERTISEMENT - CONTINUE READING BELOW
Who can post on Candy Bulletin?
As long as you're 15 and above, you can make an account. All members can submit their entries immediately after signing up. Register online here!
They're proof that it's okay to follow your own timeline for success.
It's called going green on the internet.
The country might follow price increases in the US and other territories.
Aside from being the perfect anthem for broken hearts, the song is also gaining attention for its supposed backstory.
If you're thinking of leaving WhatsApp.
From The Candy Bulletin Community