The 2021 Candy Rookies are a talented and *hard-working* bunch, complete with hosts and fitness advocates, to young activists and student leaders. But there's nothing like a good old (albeit virtual) Halloween party to see them in a different light! And of course, these up and coming content creators got really creative, too. Look no further for costume inspos you can try to pull off next year!
Here's how the 2021 Candy Rookies dressed up for Halloween this year:
Jewel Ann
ADVERTISEMENT - CONTINUE READING BELOW
A costume-ception: Jewel As Ruby Matthews as Christina Aguilera!
Keanna Pajarillaga
As expected, Netflix shows dominated this year, and Keanna clearly understood the assignment with her take on Fear Street character Ruby Lane.
Stephen Legaspi
Tom Holland who? Candy Rookie Stephen dressed up as a *bruised* but not beaten Peter Parker.
Aanaan Singh
Can you guess Aanaan's inspo? "Pity Party by Melanie Martinez was stuck in my head for days, it perfectly described my life lately, actually starting to wonder if I ghostwrote it!"
Aash Suaco
ADVERTISEMENT - CONTINUE READING BELOW
Similar to Nadine Lustre back in 2019, Aash "chose to dress up as Juliet Capulet (Claire Danes) because I'm a sucker for anything romantic!"
Andrei Dizon
Andrei's Baymax costume has a nostalgic story behind it: "I was 305 pounds before at parati ako niyayakap ng mga friends ko and they'd call me Baymax."
ADVERTISEMENT - CONTINUE READING BELOW
He also got creative and recycled stuff for his costume. "The eyes were made from food containers."
Cyril Sanchez
Candy Rookie Cy proves that having ~attitude~ can help you pull off any look! The Candy Clash Room host channeled LGBTQIA+ icon and Queen frontman Freddie Mercury without spending a single peso. "DIY armband which is actually a belt, the mic is what I use for podcasts." (BTW, Bohemian Rhapsoy is still streaming on Netflix!)
ADVERTISEMENT - CONTINUE READING BELOW
Tori Lindsey
ADVERTISEMENT - CONTINUE READING BELOW
Tori the Vampire of course killed Halloween twice over: First as a witch, and an ompressive take on Wednesday Addams. Make sure to catch all of her transformations on Tiktok!
Marvin Cadapan
Speaking of Tiktok, Candy Anong Say Mo host Marvin was a Tiktok filter that came to life. Talk about impressive makeup skills!
ADVERTISEMENT - CONTINUE READING BELOW
Cheska Adriano
As seen on Jessica Soho #KMJS, Cheska got creative with makeup and dressed up as Filipino paranormal investigator and spiritistic field expert Ed Caluag.
Nicole Beatrize
ADVERTISEMENT - CONTINUE READING BELOW
Mother definitely knew best. This is one makeup ~transformation~ we weren't expecting!
Sofia Rodelas
Lara Croft has had many actresses portray her, and Sof is definitely a Pinay version we'd luurve to see.
Dana De Leon
ADVERTISEMENT - CONTINUE READING BELOW
Dana came in the ~chicest~ Tinkerbell outfit we've seen. (The color is also remiscent of her prom dress!)
Anya Graf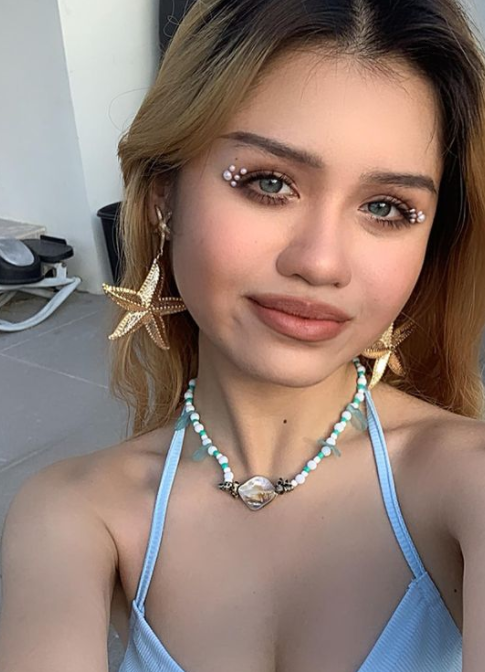 Anya's mermaid look holds a very special meaning: "As someone who mostly creates content centered on protecting the environment and marine biodiversity, I thought that it was only fitting to dress up as a mermaid, because I'm fairly certain that if mermaids were real, they'd be doing their best to protect the ocean—which is exactly what I do."
ADVERTISEMENT - CONTINUE READING BELOW
Vinz San Juan
Missing the games you grew up playing? Vinz was a bloody Jin with the *wittiest* caption.