ICYMI: The Candy Rookies are back and better than ever! This new batch of Candy Girls and Boys is ready to show you what they've got and create content that's both relatable and relevant to their advocacies and causes. Are you ready to meet them? Keep on scrolling to learn who they are and what they're all about:
LIST: Meet This Year's Batch of Candy Rookies
1. Aimee Aquino
A model-turned-content creator, Aimee is passionate about using her platform to inspire people to be their best and authentic selves. Even when she's not posting, you can still find her helping others—as a student nurse at the University of Santo Tomas!
Follow Aimee on Instagram.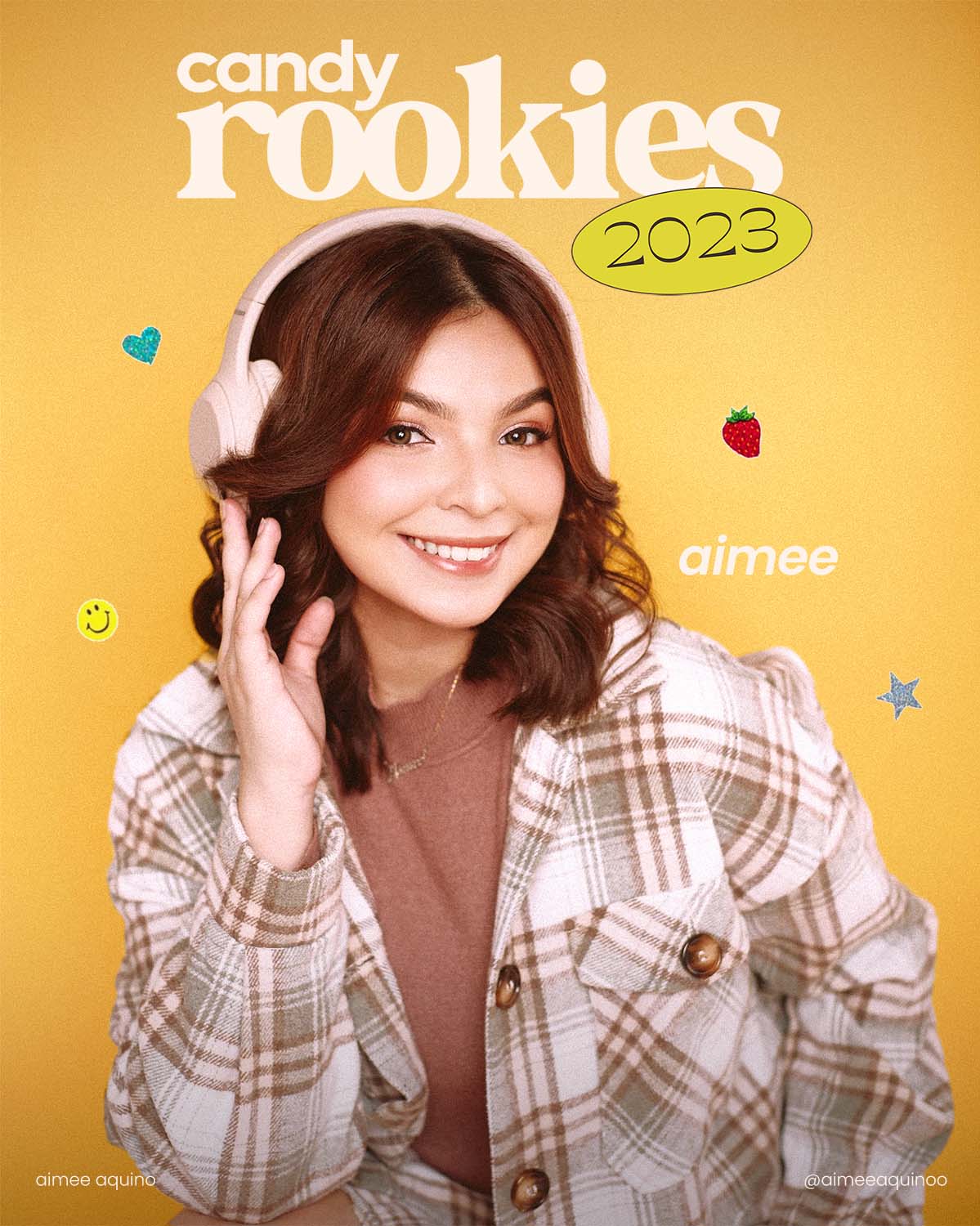 2. Andrea Alim
Andrea, or Ands as she is fondly known, is all about empowering and inspiring her fellow women. The 21-year-old is also into traveling, dressing up, and working out. (Fun fact: Her fave sport is badminton!)
ADVERTISEMENT - CONTINUE READING BELOW
Follow Andrea on Instagram.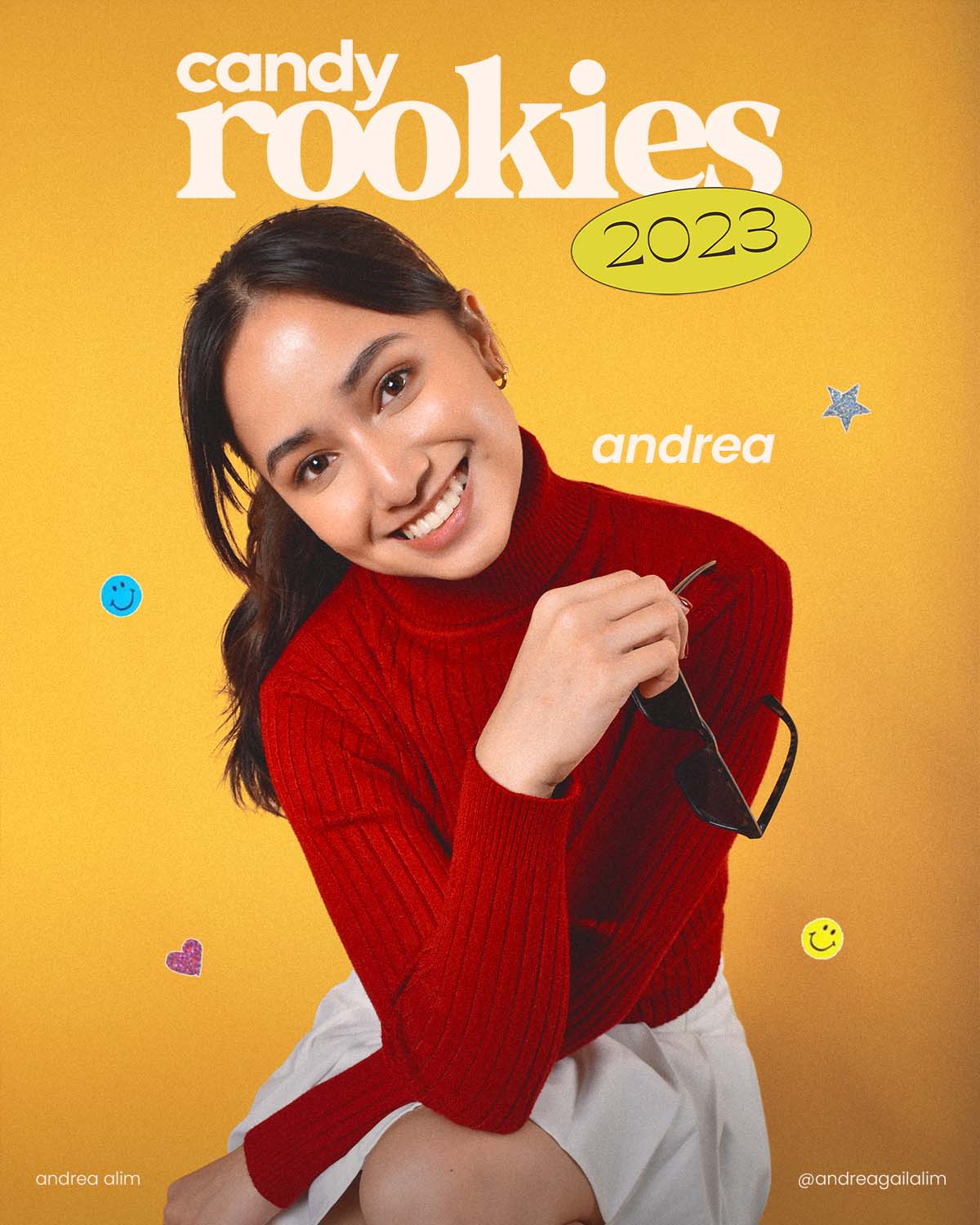 3. Audrey Naguit
As a Leo, Audrey is a fiery, passionate gal with a self-proclaimed RBF. Once you get to know her, however, you'll note that she's actually a softie who loves trying out new things—in beauty and fashion, especially—and ticking stuff from her to-do lists!
Follow Audrey on Instagram.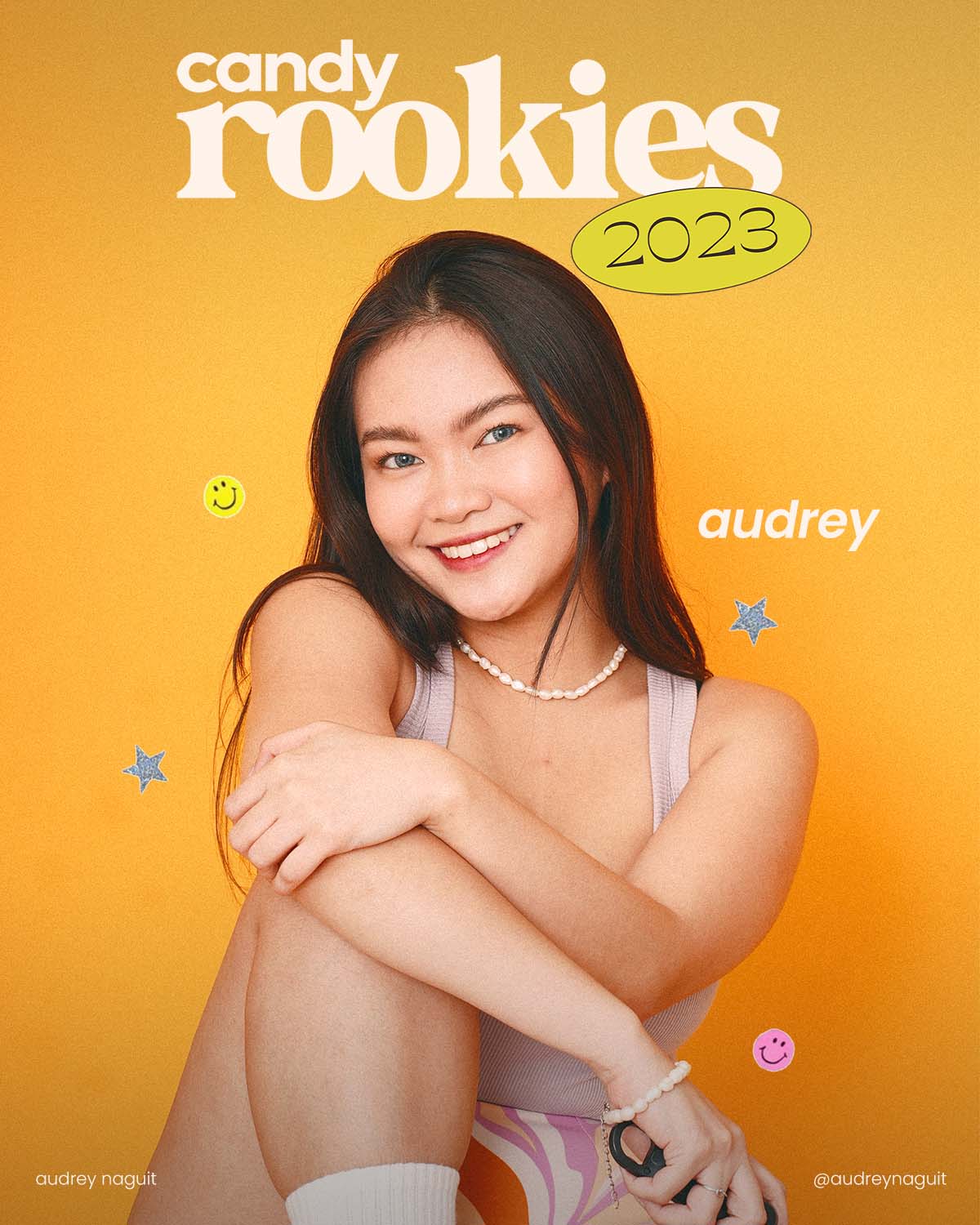 4. Bianca Gozon
A Candy Rookie for the second year in a row, Bianca is one busy bee who keeps herself preoccupied with her various interests like singing, modeling, dancing, and hosting! When she does get a break from it all, you can find her curled up and watching her fave K-dramas. 
Follow Bianca on Instagram.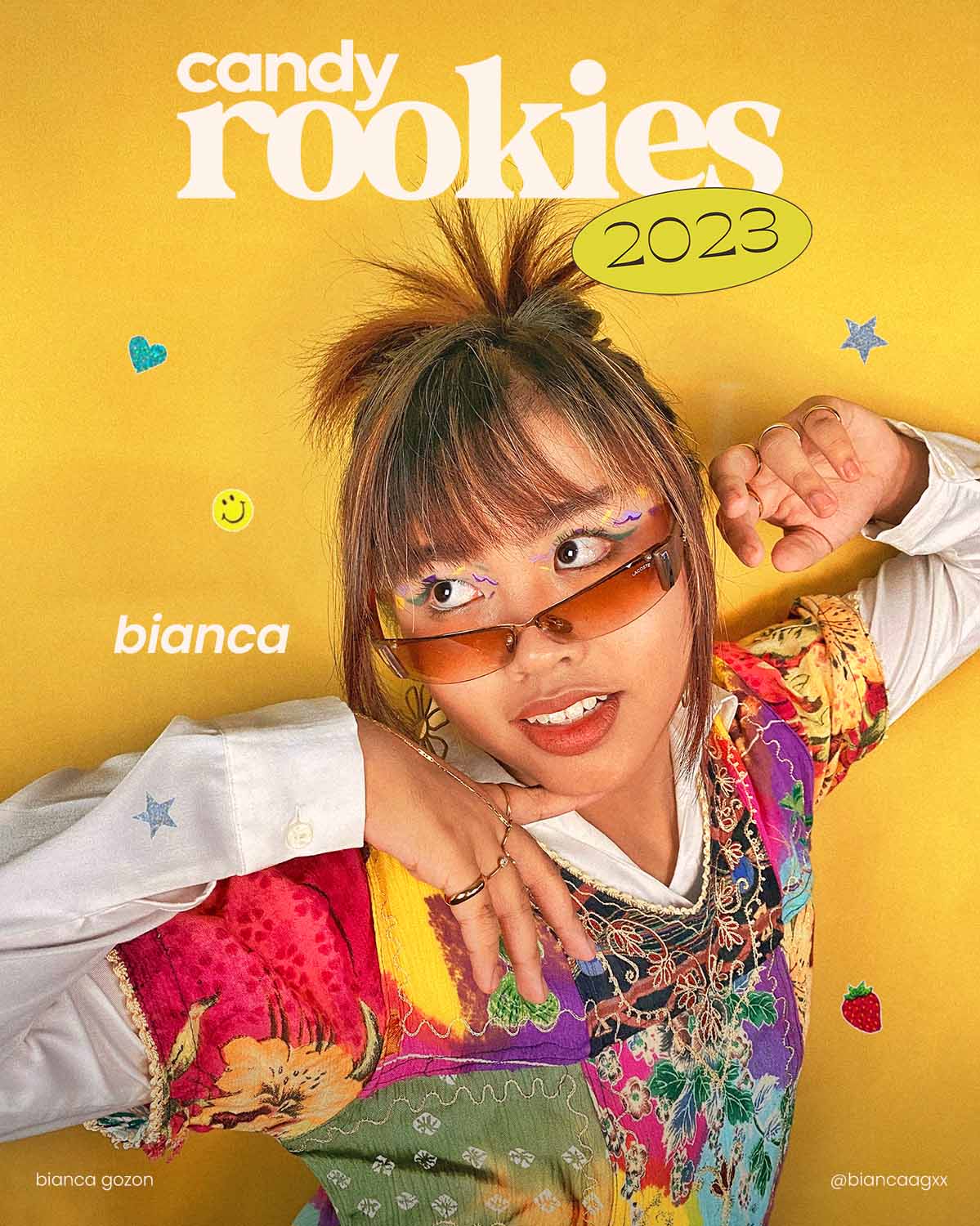 5. Cy Theo
One thing you need to know about Cy is that he wears *multiple* hats. Aside from being a student at De La Salle College of Saint Benilde, he's also a courtside reporter and TVC and print model. Oh, and did we mention it's also his third year of being a Candy Rookie?
Follow Cy on Instagram.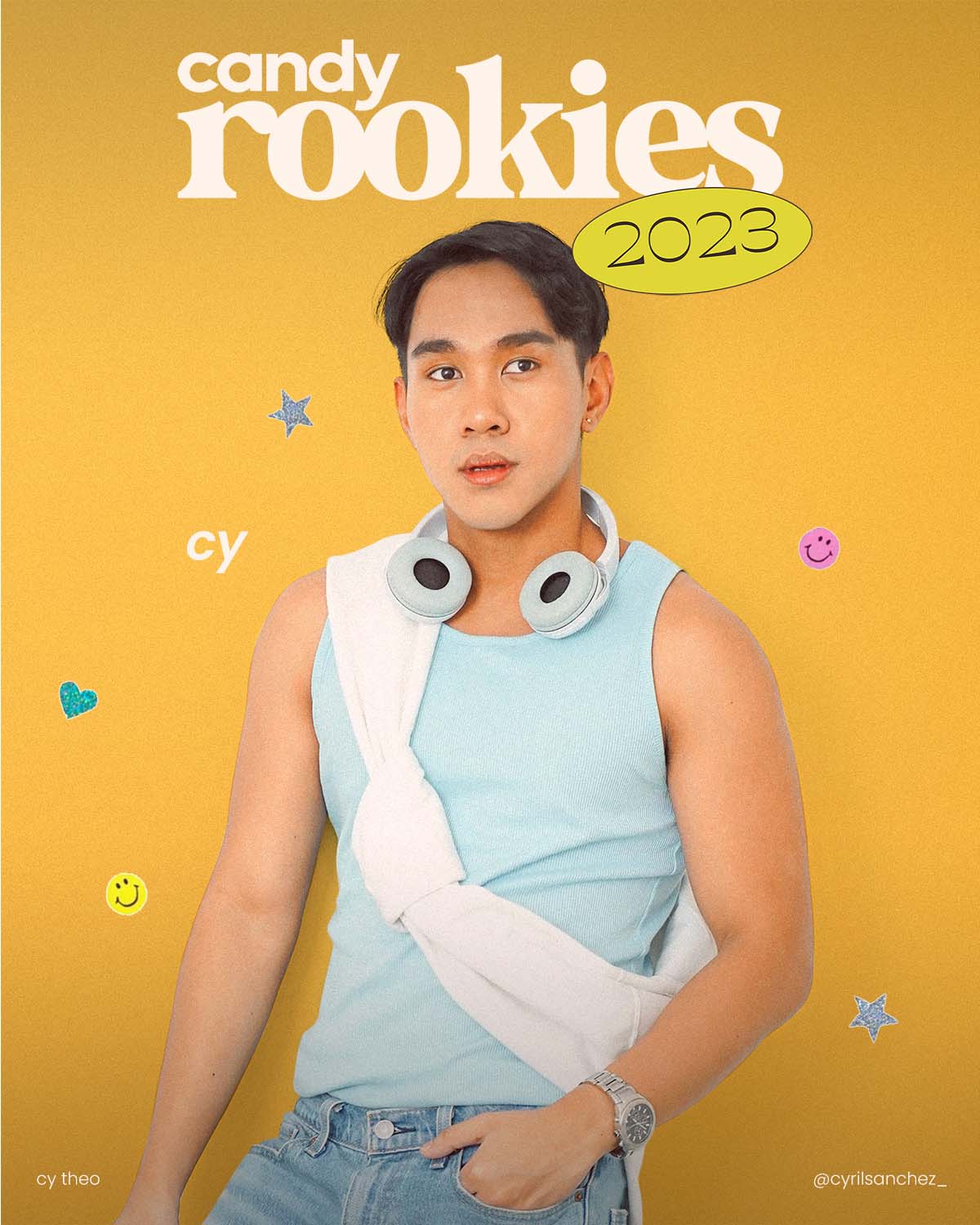 ADVERTISEMENT - CONTINUE READING BELOW
6. Dani Buenvenida
A graduating student from the University of the Philippines Diliman, Dani is your girl if you need advice about love and relationships. Need proof? She's amassed almost 200k followers on TikTok from posting about her "landi tips." Fun fact: Even her college thesis is all about ~flirting~! 
Follow Dani on Instagram.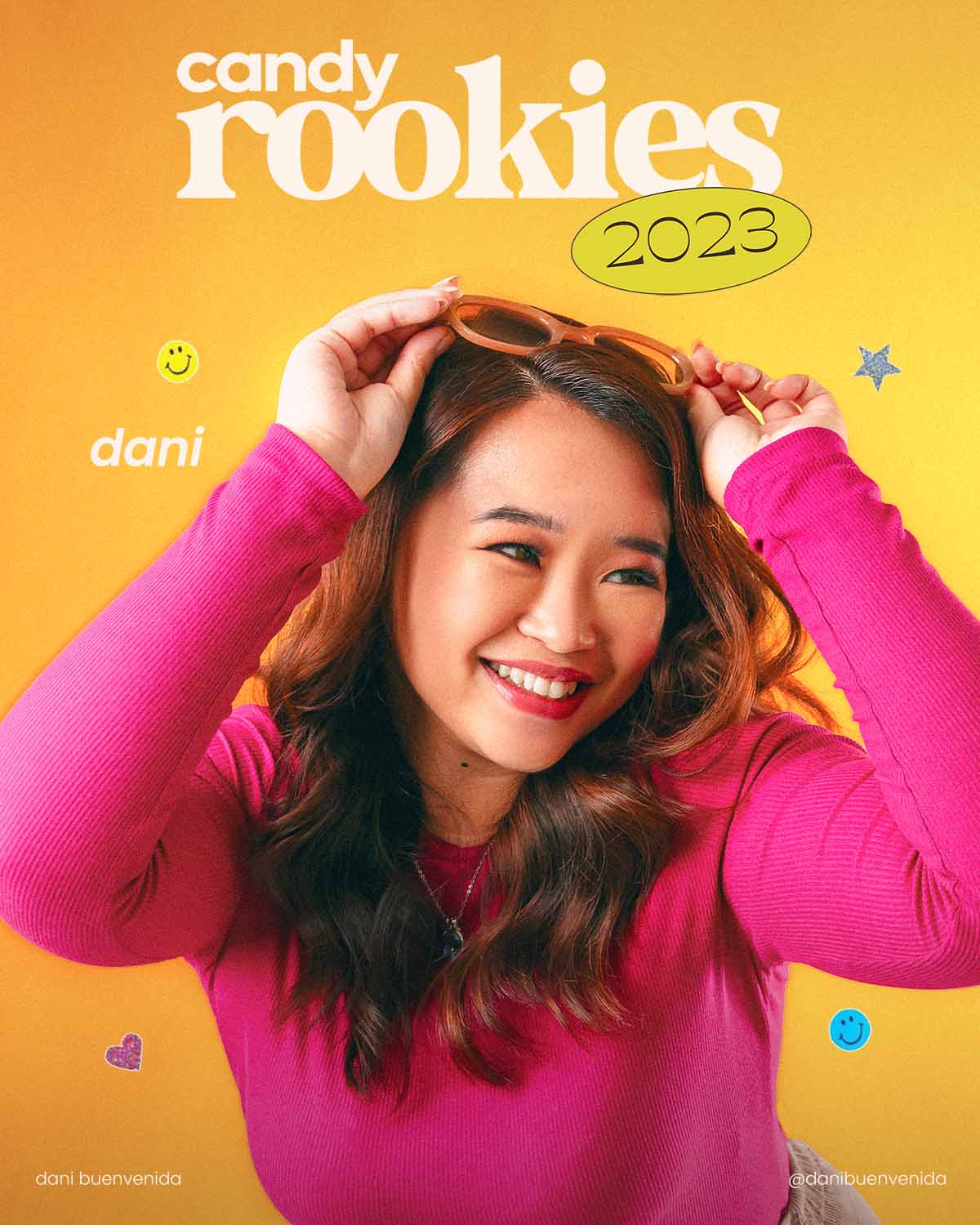 7. Kyle Llamas
Kyle is a 22-year-old makeup junkie who's currently studying at University of Santo Tomas. In between his college classes, Kyle de-stresses by working out and posting TikTok videos. 
Follow Kyle on Instagram.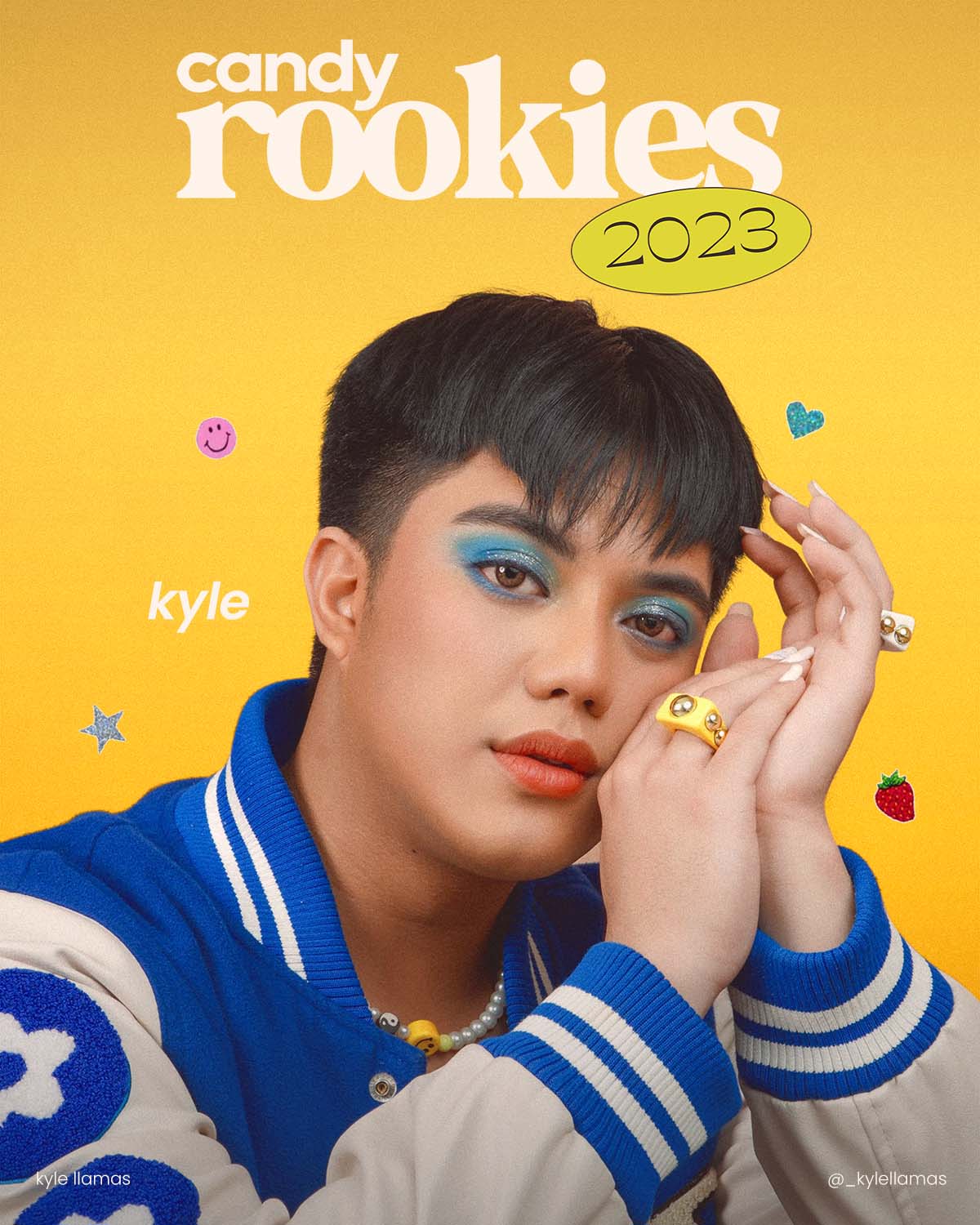 8. Raffy Flandes
Although Raffy loves to explore new things, he particularly has a penchant for streetwear fashion and sports. With his happy-go-lucky attitude and outgoing personality, Raffy's a certified boy-next-door! 
Follow Raffy on Instagram.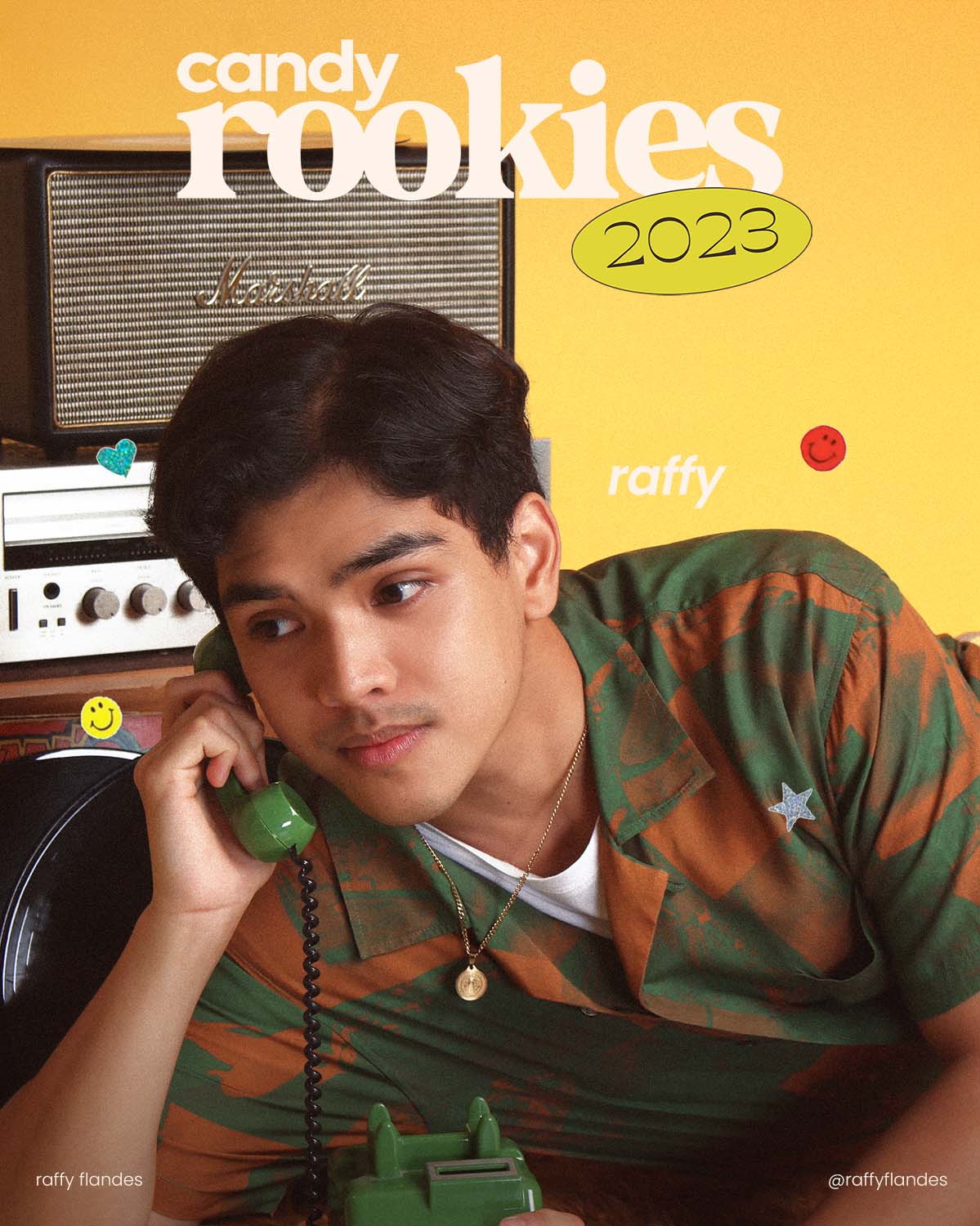 9. Sofia Rodelas
Thanks to her passion for sports, Sofia became one of the courtside reporters at NCAA Philippines. Hosting aside, this University of Santo Tomas student enjoys playing video games, dancing, and cooking in her spare time.  
Follow Sofia on Instagram.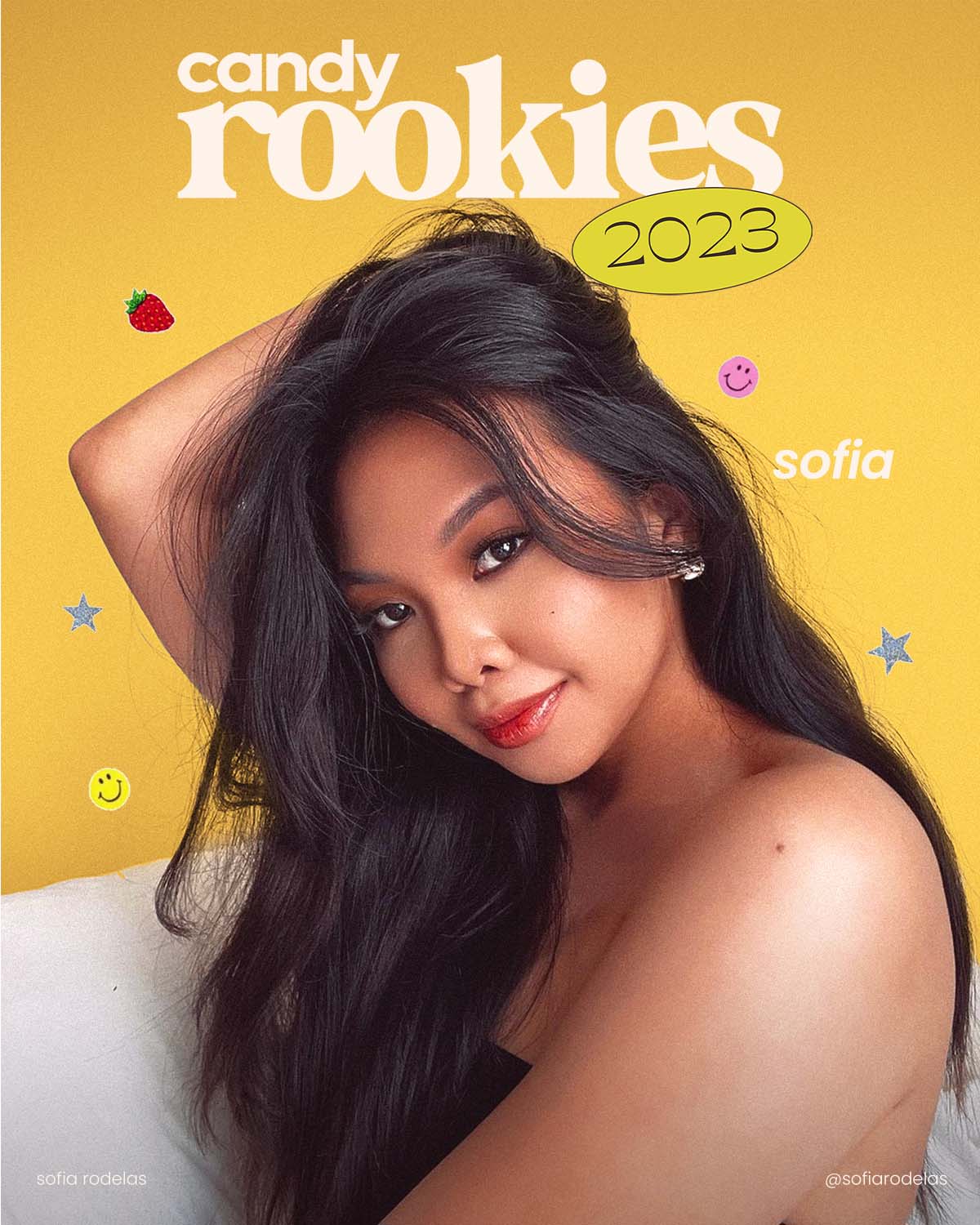 ADVERTISEMENT - CONTINUE READING BELOW
10. Kristel Calatin
If you love ukay-ukay, then you're probably already familiar with Kristel! This thrift shop owner from Saint Michael's College of Laguna runs her own business, creates engaging content, and works hard at school all at the same time. 
Follow Kristel on Instagram.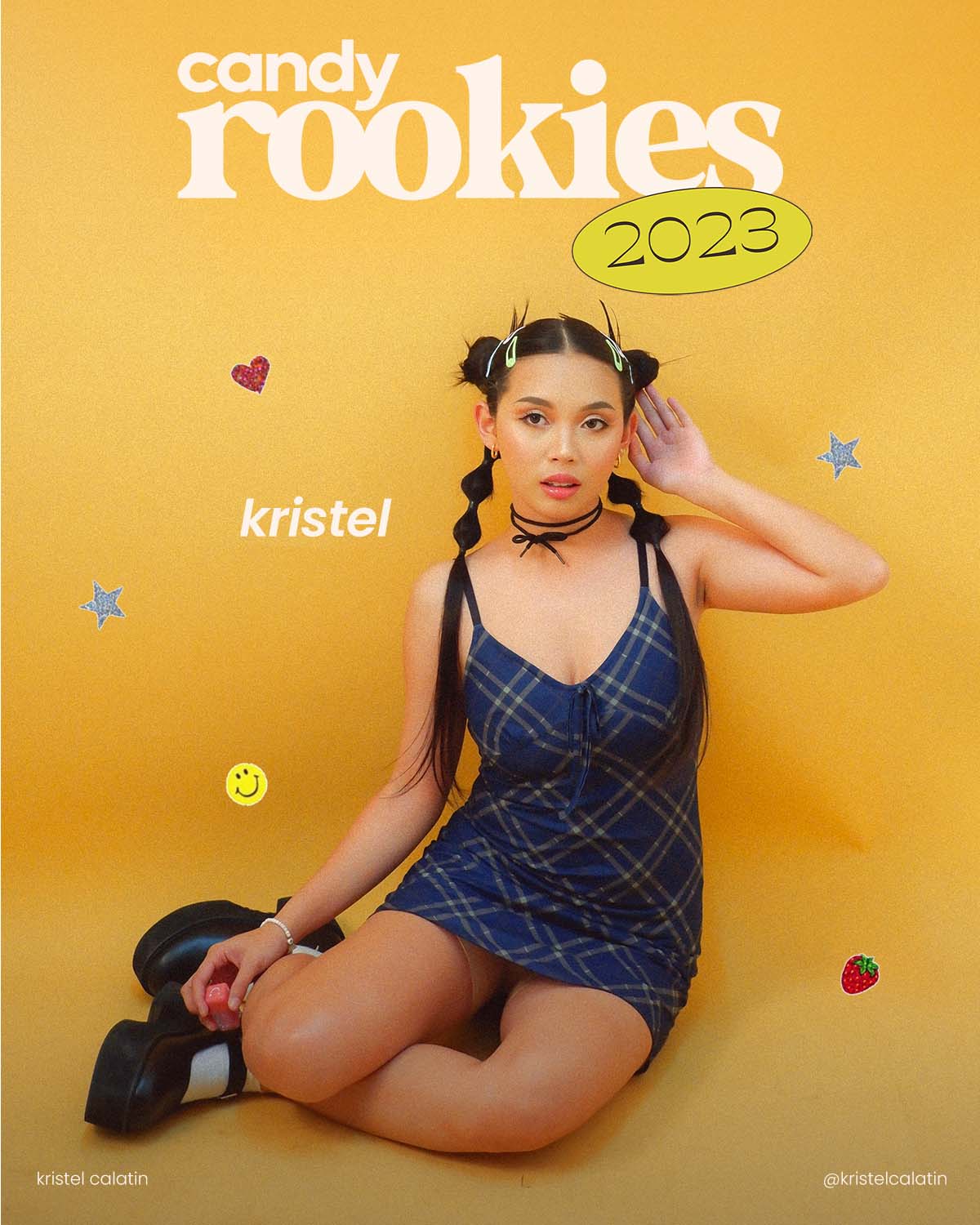 11. Isa Dela Cruz
Isa proudly describes herself to be the human embodiment of the ~coquette~ Pinterest aesthetic. She practices her advocacy for women empowerment by getting dolled up and embracing her femininity. 
Follow Isa on Instagram.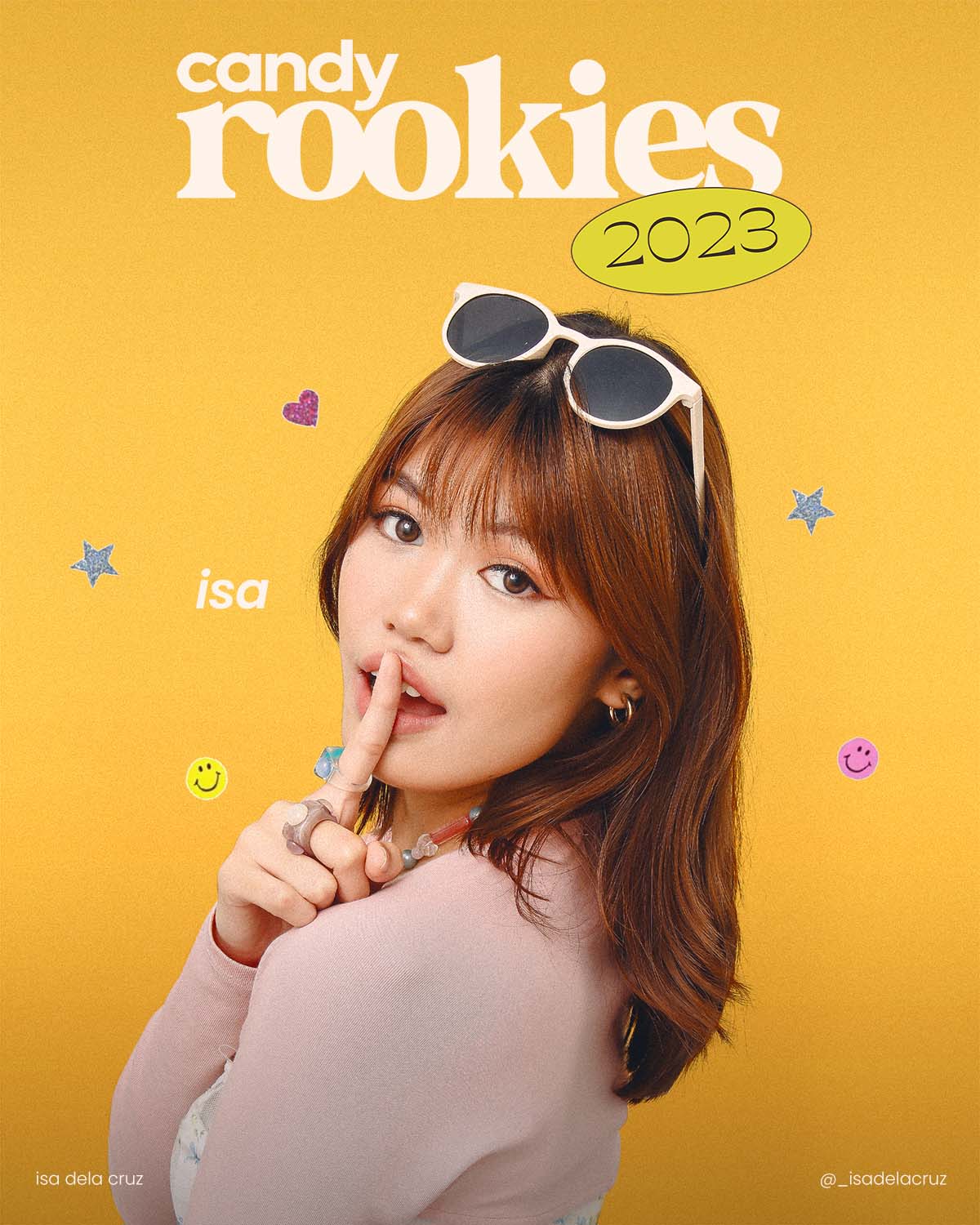 12. Alyssa Uy
Apart from being a Communiation Technology student at Ateneo de Manila University, Alyssa is also a stylish content creator. She loves everything about fashion, from putting together mood boards and styling her own OOTDs. 
Follow Alyssa on Instagram.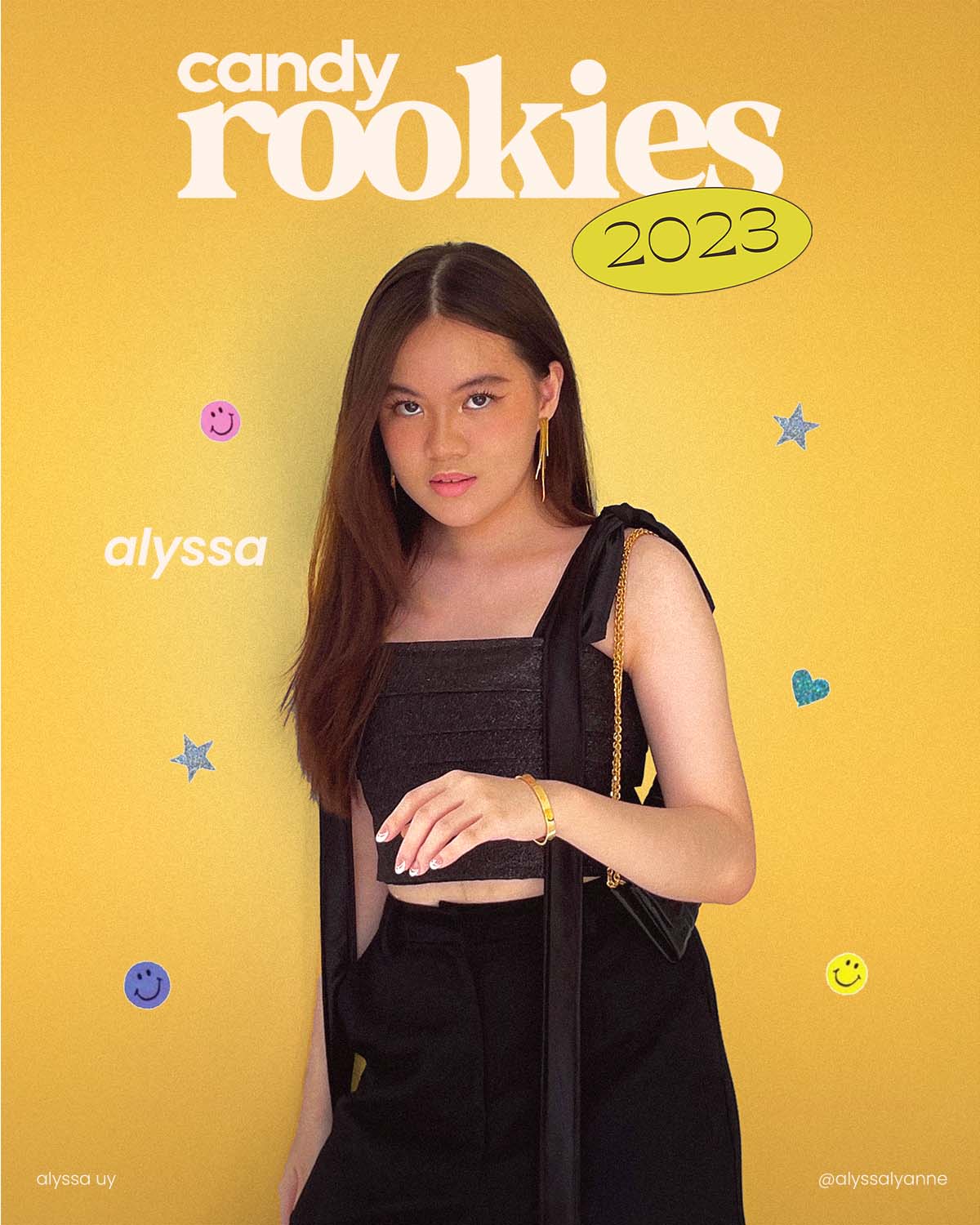 13. Vinnie Vinculado
Vinnie is a self-confessed go-getter and social media butterfly. When he's not busy updating his feed, he's playing sports and hanging out with his barkada. And JSYK, this Isko can also host and play the piano!
Follow Vinnie on Instagram.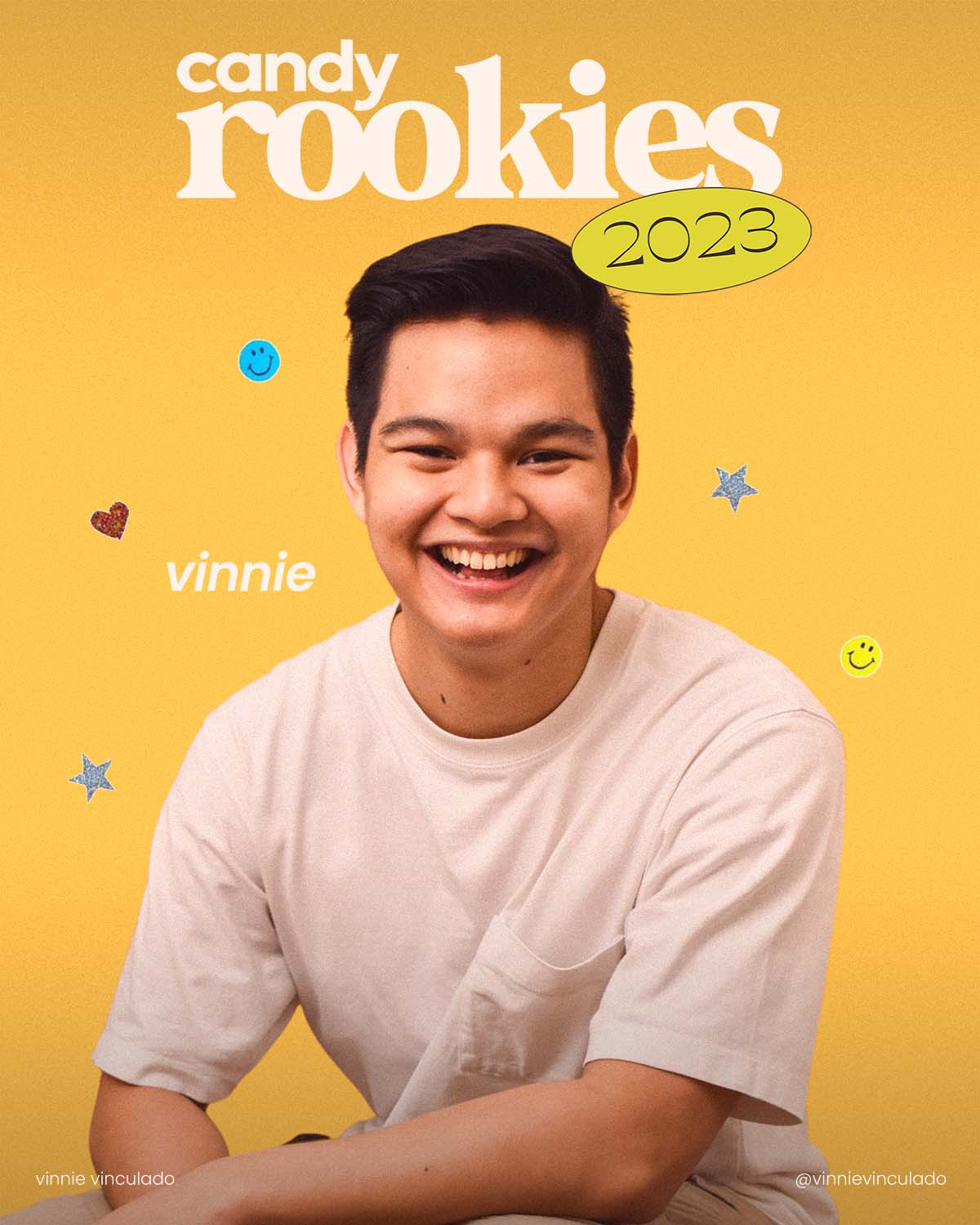 ADVERTISEMENT - CONTINUE READING BELOW