It was a hot weekday afternoon when the Candy Team headed to the Summit Studios. We were all happy, excited, and proud because for this month's issue, we were shooting our very own LA Aguinaldo—for the cover of Candy.
LA walks in with his wide smile, shaking our hands and giving everybody in the room a big hug. Ask anyone who's had the chance to work with LA and they'll probably say the same thing: He's overflowing with positive vibrations. Working with him for the very first time doesn't feel awkward at all because he just manages to make you feel at ease with him, like you're one of his long-time friends who just happened to be working with him for a few hours that day. When you see him again at an event or somewhere outside work, he'll make his way to you and ask you how you've been, not because he's being polite but because he's just genuinely nice to everyone.
ADVERTISEMENT - CONTINUE READING BELOW
He'll tell you stories about what he was doing a few hours or the night before in between layouts and during short breaks, and you can sense he's tired but also really grateful that he's become one of the country's brightest models. He has, after all, come a long way because the LA we know here at Candy is an awkward and shy guy.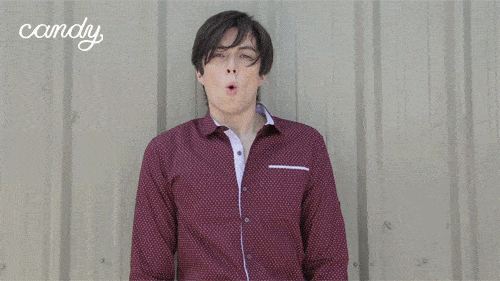 ADVERTISEMENT - CONTINUE READING BELOW
It amazes us, though, how he still manages to interact with his followers and the members of The LA Army with his tight schedule. Just like how he is offline, he knows the power of a simple "hello" online. When we asked him how we can catch his attention on social media, he says that we don't even have to try so hard.
"I'm online pretty much all the time. Just send me a tweet or comment on my Instagram or hit me up on Snapchat, and I'm sure I'll be able to reply to you because I always make it a point to reply to everyone and see what everyone's up to," he says. "Just to get to know my followers, too, because I've got followers from Luzon, Visayas, Mindanao, all over, even outside the Philippines. Just hit me up online and for sure I'll give you a reply!"
ADVERTISEMENT - CONTINUE READING BELOW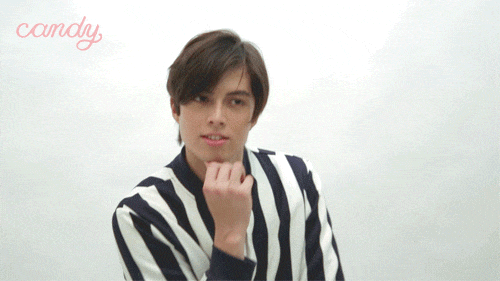 From the pages of Candy, you can now see LA's face in countless billboards and print ads. His followers online and offline have grown. Candy Girl or not, people flock to his runway shows and say hi to him. And yet he's never forgotten Candy. He still clears his schedule every year to attend the annual Candy Fair and make your Candy Girl hearts swell with joy. 
ADVERTISEMENT - CONTINUE READING BELOW
"Every year, I look forward to the Candy Fair, of being with the other Candy Cuties because it's a time when we all see each other again and also a time for us to interact with the Candy Girls," he tells us. "You know, we made friends with some Candy Girls already through the years. It's always a thrill to see familiar faces, and see how everyone's just blossoming through the years."
ADVERTISEMENT - CONTINUE READING BELOW
Which is why being at the Fair is his favorite memory from his Cutie days. "The Fair strengthens friendships and it also creates bonds," LA explains. "Bonds not just between me and the Candy Cuties, but also between us and the Candy Girls. So thank you, Candy, for hosting the Candy Fair every year."
Regardless of how far he's gone, we're convinced that LA is still the same LA we've known a few years back. Proof: We asked him how it feels to be ridiculously good-looking and he just has to ask about the question a second time to make sure he heard it right. We ask him again, "How does it feel to be ridiculously good-looking, LA?" He turns back to the shy LA we know, answering us with hesitation and an awkward laugh: "I don't know. I guess… it's okay?"
Read more about LA Aguinaldo by grabbing a copy of the July issue or subscribing to the digital edition via App Store, Buqo, or Zinio.
ADVERTISEMENT - CONTINUE READING BELOW