It's almost nine in the morning and we're walking to the first shoot location when we get a text from Ogie Alcasid, just one of the greatest singer-songwriters of his time, NBD. It doesn't come as a surprise though as we have been coordinating with him about his eldest daughter Leila Alcasid's first ever photo shoot a week (or two) prior. "Regine is trying to call you." Beat.
We re-read the message and convince ourselves (again!) that it couldn't be possible—by this time, we reach the conference room that we've turned into our hair and makeup prep area and see—that OMG Regine Velasquez, Asia's Songbird, is Leila's companion at the shoot. "Good luck sa'yo, teh. Ma-no-nosebleed ka diyan," she jokes referring to Leila who admits that she still finds speaking tagalog challenging. "I can understand certain general sentence structures, but I'm still having difficulty understanding a lot," she says. Off the top of her head, she knows gutom, Tom Jones (technically not a tagalog word, but definitely Filipino slang), pagkain, and tulog. A girl after our own heart—this is going to be fun!
ADVERTISEMENT - CONTINUE READING BELOW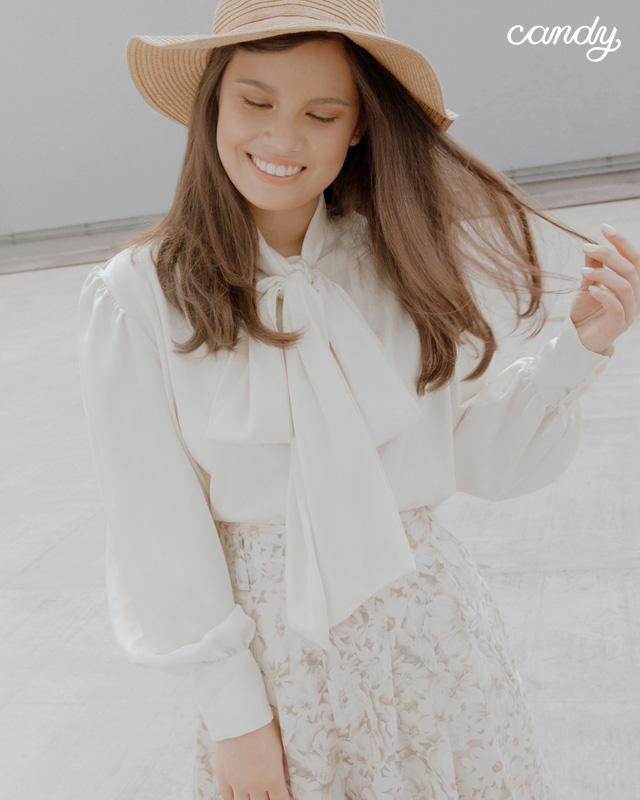 We get Leila started with hair and makeup (up close, her eyes are gorgeous and her skin is flawless. "Ganyan talaga kaming mga walang pores," says the Songbird laughing) and ask about her life in Australia. "It was...very normal." She lived with her mom, 1994 Miss Universe-Australia Michelle Van Eimeren, stepdad Mark, and sister Sarah around the south of Sydney and had very close friends. "I was quite a social person. I've had quite a few very, very close friends."
ADVERTISEMENT - CONTINUE READING BELOW
She went to a Catholic, co-ed school and admitted that she genuinely enjoyed school, not only because she would see her friends every day, but also because she loved learning.
"I was a very driven student in high school. I don't know how healthy I was, but I always needed to be the best," Leila shares with a laugh.
She explains that she was obsessed with being first in many things because she needed to do really well to get into a university she liked, especially since it's quite hard in Sydney.
She was also quite the overachiever when it came to extra-curricular activities. She did swimming, soccer, and dancing for a while, sang in a choir when she was younger, and learned some instruments for a time. "In my later years, my extra-curriculars were more towards volunteer work. So I went to visit the poor, went to Red Cross..."
ADVERTISEMENT - CONTINUE READING BELOW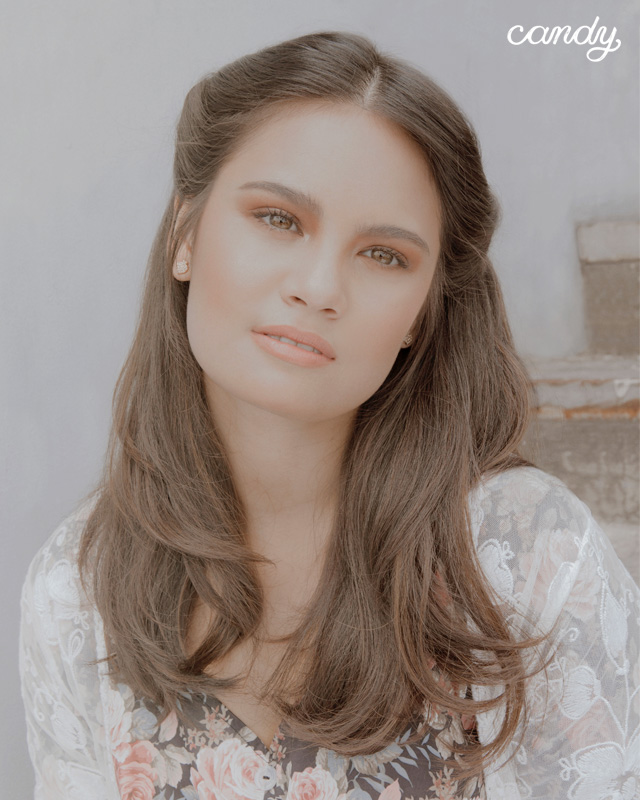 Needless to say, Leila got into the uni of her dreams. And while the common thing to do in Australia is for students to take a gap year between high school and college, Leila, who was very set on getting her law degree, continued on to college. "So I went, and I realized halfway through the year, that I really needed a break because my final year in high school was so stressful, what with me being an obsessive overachiever." While she loved learning and the whole aspect of being in university, Leila needed time to assess her life and think of what she's meant to be doing and where she was headed.
ADVERTISEMENT - CONTINUE READING BELOW
"I'd probably say that about 80% of my friends took gap years. The common thing is to go to places like Europe." But Leila saw it right to spend hers in the Philippines with her dad, stepmom, and brother.
"The plan, initially, was to stay for a year. But, I've been here for a month or so and I'm really, really loving it actually, so, let's see how it goes."
Funnily enough, Leila didn't know she had the option to move to the Philippines. She was here with her family for a visit back in July and her mom noticed how much she enjoyed being here and that she had gained new followers on Instagram. "So when my mom said, 'You know, you have the option,' that made me kind of consider it."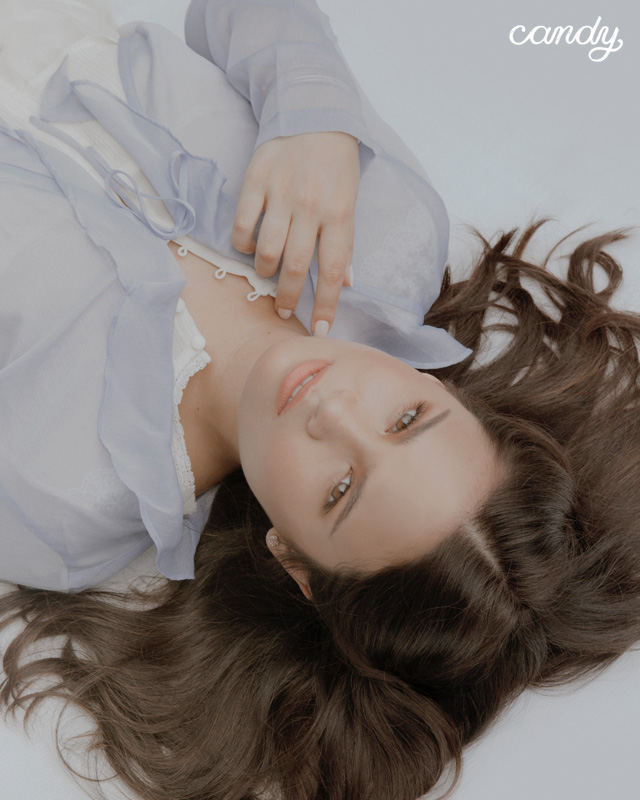 ADVERTISEMENT - CONTINUE READING BELOW
It hasn't been a full month since her move to the Philippines, but Leila had already booked her first shoot (with Candy!) and she's been taking acting workshops already. "I was actually kind of surprised that I'm doing it this early. I guess you can say that it's in preparation for [joining show business]." What excites her the most is being able to make people happy and being able to use her influence in a good way.
"If you think about it, being what I wanted to be, a human rights leader, that was me wanting to help people and wanting to improve lives."
In a way, being influential is kind of the same thing—she can use it to help people and make them happy—just a different process.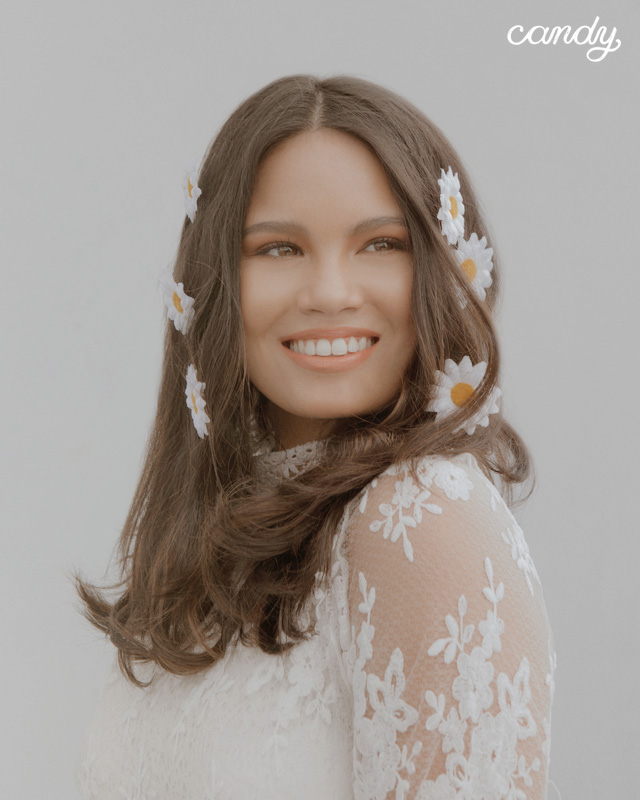 ADVERTISEMENT - CONTINUE READING BELOW
Having a super talented singer-songwriter for a father and Asia's Songbird for a stepmom, you'd think that Leila would be more into singing than acting.
"I sing, but it's not my strength. I enjoy acting much more. I like the whole process of it."
And it shows. Our shoot with her was a breeze. She nailed every prompt and direction we gave her and the camera most definitely loves her. Even if she says that it's still too early to think of dream projects and co-stars because she still has so much to learn, we think that with her smarts, looks, and determination, it won't be surprising to see her sharing the screen—big or small—with the artists she admires: Kathryn Bernardo ("she's my favorite person") and Sue Ramirez ("She's so talented [in acting and] singing as well").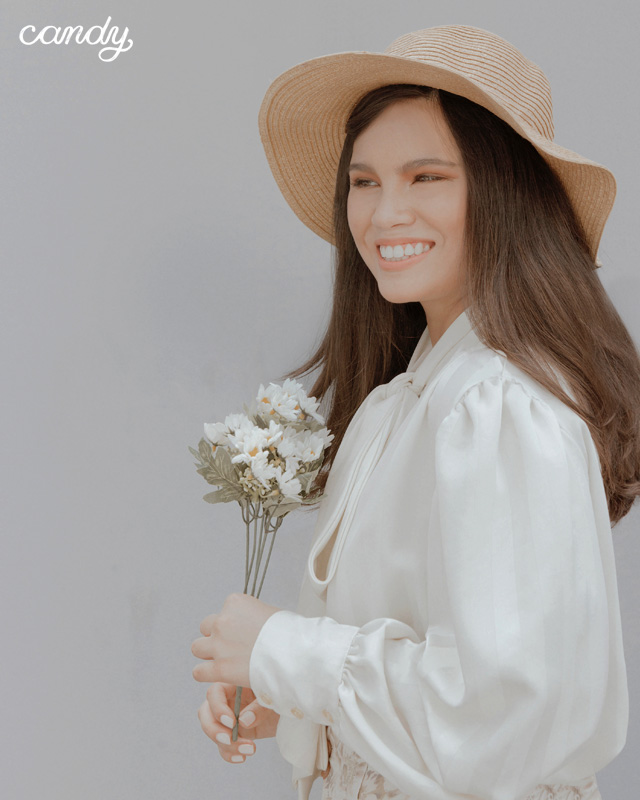 ADVERTISEMENT - CONTINUE READING BELOW
As the shoot comes to an end, we accompany Leila and her stepmom to the elevator where a slew of Asia's Songbird's fans wait excitedly to have their picture taken with her. We stand in the sidelines with Leila and can't help but feel excited for the time she gets to experience meeting her own adoring fans herself.
PHOTOS and STYLING Shaira Luna MAKEUP Robbie Pinera HAIR Eddiemar Cabiltes