All Access
Spotlight on OPM Shoo-Ins Claudia Barretto and Donny Pangilinan
The up-and-coming musicians and childhood friends talk about their music, creative process, and why it's important to be woke.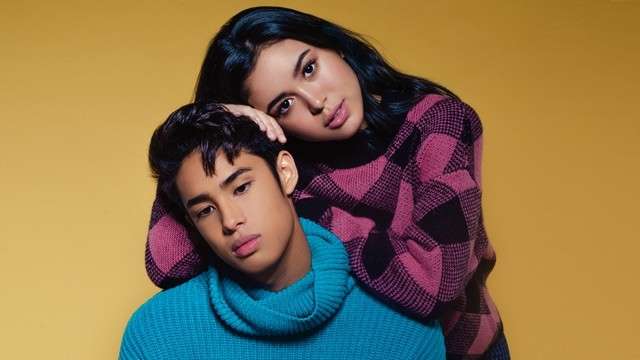 IMAGE Aya Cabauatan
"Donny and I used to be neighbors. We were childhood friends and I was also best friends with his younger sister, Hannah. We always had a very fun childhood friendship. I remember, since we were neighbors, we all came up with this idea that we can only come out at 4 pm every day to play outside because we had to be done with our school work and all those things. We would do outdoor games and outdoor stuff—that was around the time when phones and social media weren't really a thing, so we played a lot outside, like bangsa, bente uno, and, agawan base.
"He's always been really nice and friendly and funny, so it's so easy to be around him like the same way he is now. He always had the personality for being a public figure, but what he is now this was really unexpected. I didn't imagine him doing this but then he's doing well at it.
ADVERTISEMENT - CONTINUE READING BELOW
"I don't see him as much anymore—he's so busy, but when we see each other, it's like nothing's changed. We're still friends, still the same especially with Hannah." –Claudia Barretto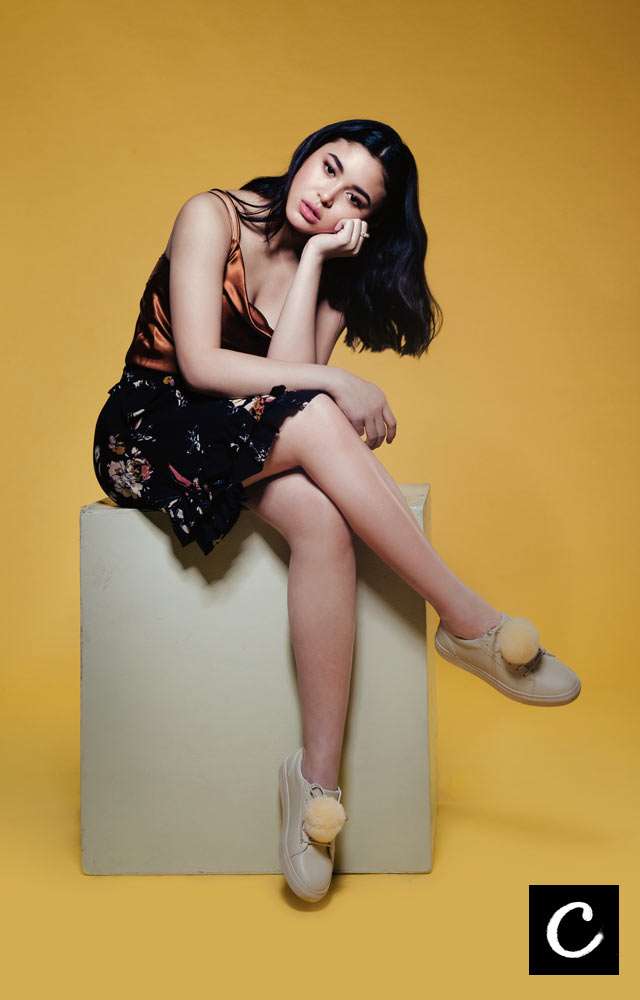 CONTINUE READING BELOW
Recommended Videos
"Claui and I grew up in the same neighborhood. We went to the same school when we were young because our parents were really close to each other, so we became childhood friends.
ADVERTISEMENT - CONTINUE READING BELOW
"I remember her being really shy with the people she meets for the first time, but when she starts to get to know them and gets the hang of being around them, she starts becoming a different person.
"She's an all-around fun person and really outgoing with those people she's close to. There was this one time when she, my sister Hannah, and one of our friends also from the neighborhood did a music video when they were little. There's a studio that's walking distance from our house and I remember them making this record where the three of them were singing. That's when I first heard her sing." –Donny Pangilinan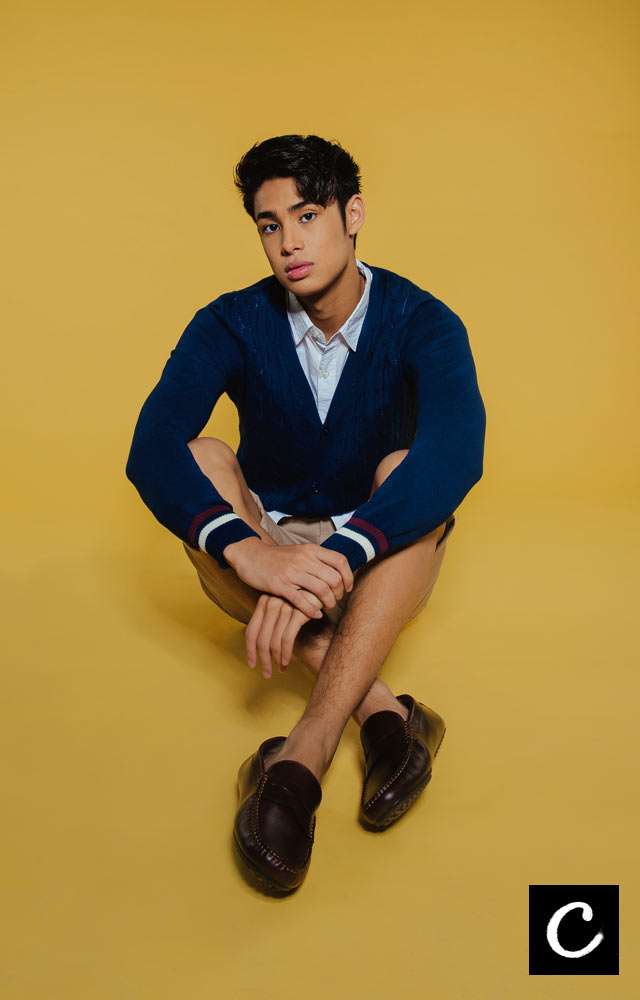 ADVERTISEMENT - CONTINUE READING BELOW
On dreams and aspirations
Claudia: "As a child, I loved reading, singing, and sports. I was a football player since I was six years old. But I always knew that my biggest dream was to become a singer—that always stuck with me. The problem was, I was really shy. I wouldn't even sing in front of my mom or in front of my siblings. I would only sing alone. I kept it a secret for a while and people didn't even know what I sounded like until when I was about 15, that's when I decided that I really wanted to get into it and start taking the first few steps into really achieving my goals."
"I didn't really have a specific career that I wanted to pursue, but in my mind, I knew I wanted to be someone who could be looked up to."
Donny: "I didn't really have a specific career that I wanted to pursue, but in my mind, I knew I wanted to be someone who could be looked up to. I didn't really have an idea what that was or how I would do that but that's something I really wanted to become by any means. I think that's something I'm working to be even until today and that dream hasn't changed yet."
ADVERTISEMENT - CONTINUE READING BELOW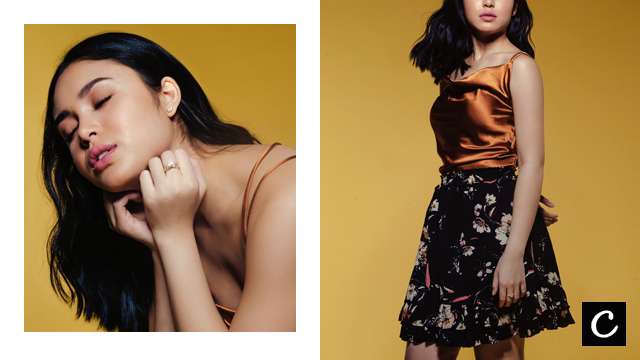 On overcoming shyness
Claudia: "I realized that nothing's going to happen unless I do something about it and I knew that I wanted it so bad. I just forced myself into a position where I would have no choice but to start doing something about my dream. And I'm so glad I did that to myself because if not, then I wouldn't be where I am today. The only reason why I'm so nervous and so shy about it is because I care so much."
ADVERTISEMENT - CONTINUE READING BELOW
Donny: "I could still be an introvert sometimes. There are times when I want to go to the room alone, just be with myself, read a book, listen to music, but there are also times I have to be an extrovert. Before, I really had to force myself to do something I really didn't wanna do. Right now, I think it's become more natural."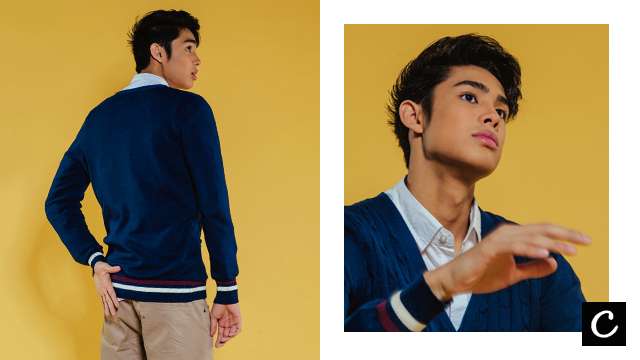 ADVERTISEMENT - CONTINUE READING BELOW
On goals
Claudia: "My goal is to really succeed in what I'm trying to do with the music here in the Philippines. My goal is to make music that is universal that reaches further than just here. Because that's what it's about—it's not supposed to be like just contained in one country. I just want it to reach and connect with more people than anyone here in the OPM scene has gotten."
Donny: "I really wanna go into acting. That's another environment I've been working on. I've been taking workshops for a while now and I feel like I'm that type of person to step out of my comfort zone because. I really wanna try it. I really wanna see what level it will bring me. I really wanted to act na talaga before pa. Before MYX, that was really what I wanted to do. MYX was a blessing in disguise. Right now, I'm really open to just anything whether it's comedy, rom-com, or drama."
ADVERTISEMENT - CONTINUE READING BELOW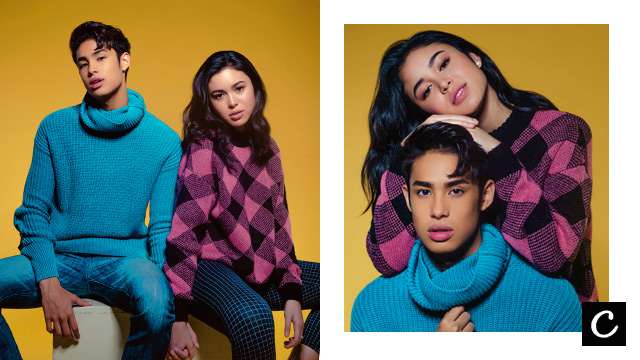 On balancing everything
Claudia: "I do most of my career stuff after school or on the weekends so it's really not a problem. And I try to make the most of it so I study also on the weekends when I can so that when I'm in school during the weekday, I can also focus on other things—it's all about balancing. And I love both things so if I wanna make it work, I'm gonna work hard for the both of it. I have many goals and finishing school is one of it."
ADVERTISEMENT - CONTINUE READING BELOW
Donny: "When I was in high school, I was doing workshops and guesting on some shows and slowly starting to get into showbiz. It's really just knowing when to stop and when to do something because sometimes we get too caught up in what we like but there are other things we need to do also. It's just really time management. It also pays off to have a dad who is a really good motivational speaker."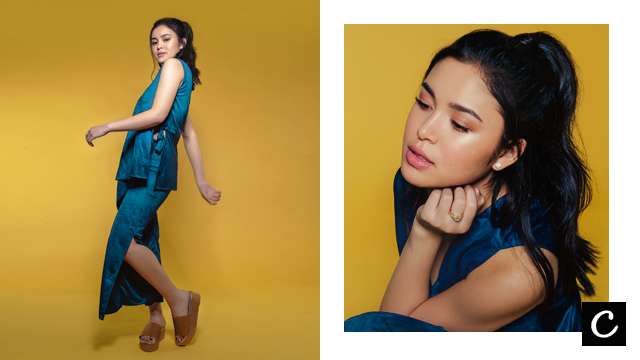 ADVERTISEMENT - CONTINUE READING BELOW
On haters
Claudia: "I don't really dwell on hate. I don't really like to focus on that. I don't mind it. I don't even try to deal with it—there's no such thing as dealing with it for me. There's this line from a rap song that says, 'if they don't hate you then you're not doing enough,' which is so true. Of course it's impossible to not feel bad—I'm human. It hurts when people say hurtful things about the things you love, the things you put your heart and soul to. But at the same time, if it's not constructive, then you shouldn't just mind it. If it's constructive criticism, I'll even accept that and take that in but if it's just to hurt you, then you just try to not think about it." 
Donny: "My theory is, if you don't have haters, you're doing something wrong because every single person—no matter what you do—will have haters. Jesus had haters. With haters, the best thing to do is just keep moving forward and ignore them because once you start acknowledging them, dadami yan. When people don't like my music, I'm fine with it. I just look at the number of people who actually do like it and actually support me. If they don't like it, it really doesn't affect me because I'm still doing what I like to do. I'm still interacting with the people who like to support me and I have no problem with it."
ADVERTISEMENT - CONTINUE READING BELOW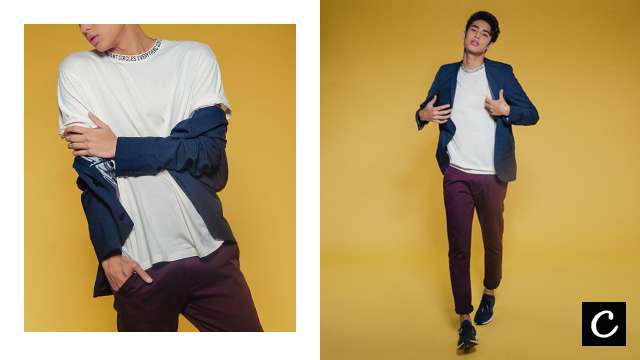 On their creative process
Claudia: "First and foremost, it's important to surround yourself with people who understand what you're trying to achieve. My producer for my past two songs has been the same—it's Marcus David. He understood the direction that I wanted to go. He knew how to put into words what I couldn't, which was like bring something new to the OPM scene. Second of all, just be true to yourself. You need to be authentic with your music that's why I am not scared to say what I want and I'm not scared to choose songs that I'd be proud of because I wanna be true to myself. I wanna be proud of what I'm promoting. I wanna be proud of the message that I'm spreading. I just want it to be honest to myself. It's more about the artistry and not the fame because like I said, I'm really shy."
ADVERTISEMENT - CONTINUE READING BELOW
Donny: "My producer and I have written one song so far. Whatever comes to mind whenever I think is the right time, like whenever I want to write about a specific situation, I can't just sit in one spot on one night to make it happen. Sometimes it's fast, sometimes its short. There are times when I ask people how my music sounds to them because those people matter. To tell you honestly, if you ask your supporters, no matter what, they'll say yes, but if you ask the people close to you, they'll give you an honest opinion."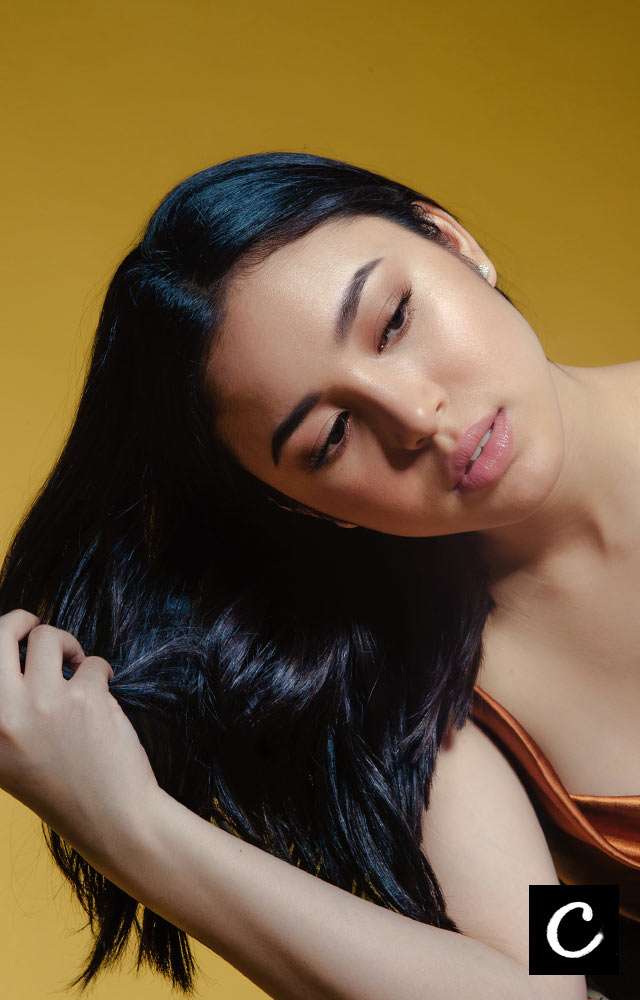 ADVERTISEMENT - CONTINUE READING BELOW
On the pressure to do well
Claudia: "The pressure doesn't come from anyone else but me. Right now, I'm just trying to use that pressure constructively. I'm trying to use the perfectionist in me to make me better. When I first started, I was such a perfectionist that instead of it helping me be better, it actually made me worse. Like, when I'm performing or in the middle of an interview, instead of focusing on that performance or that interview, I'm thinking far ahead of the future and what people are gonna say about the things I'm saying. I was never really present. I'm still trying to get the pressure I put on myself to use it constructively and using it to make me better rather than distract me from what I really love doing."
Donny: "I felt it when I was just starting my career because people didn't really know anything about me besides being this social media influencer. They didn't see who I really was, so the fact that I was gonna show myself in front of the camera, for people to really see, obviously that's a lot of pressure because I felt that I had to meet the expectations they've built in their heads about who I was online. That's where the pressure came from—not from my family or myself—but stepping into something I wasn't really familiar with. I think in general I'm pretty laid back and chill, but if there are stuff I see in my life that need improvement, I'll really try to work on it.
ADVERTISEMENT - CONTINUE READING BELOW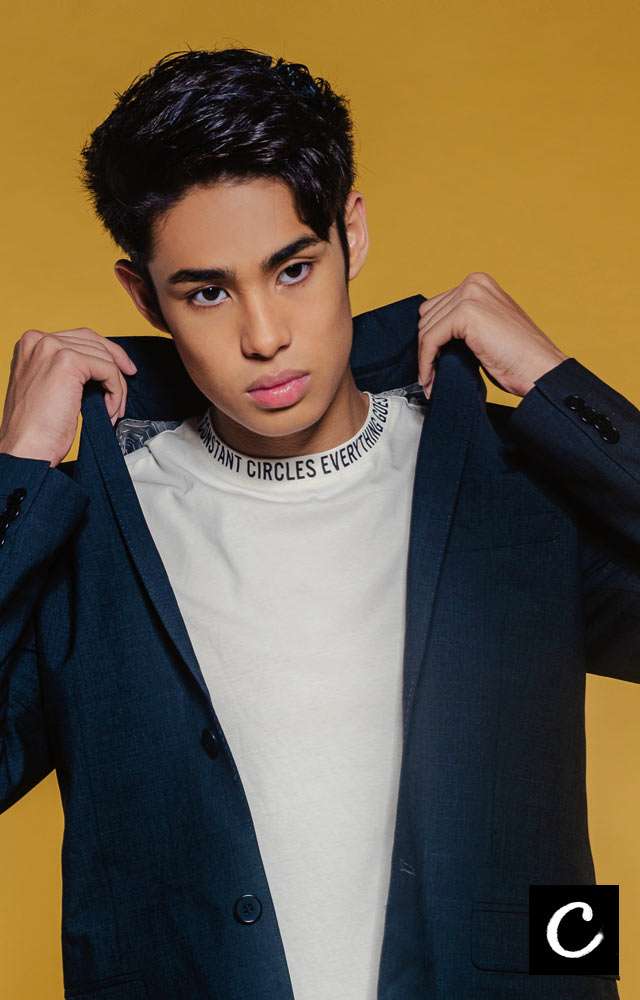 On being woke
Claudia: "The kids are so powerful nowadays. If you think about it, kids make all the difference for everything, not just because of social media but everything else. Like, with my music, the kids are so important because sometimes when the music industry doesn't help you to achieve certain things, it's the kids who will get you there. We're the future. I think it's important that we're very aware, not only aware with what's happening around the world but also with ourselves. It's so important to be self-aware because then you'll know what steps to take to promote the right things, spread the right things, and to raise awareness for the right things. It's important to be self-aware so you know who you are as a person and you know what kind of awareness you'd wanna raise."
ADVERTISEMENT - CONTINUE READING BELOW
"We're the future. I think it's important that we're very aware, not only aware with what's happening around the world but also with ourselves."
Donny: "We're part of this world, this country—everyone is part of the society. Everything that happens affects everyone. I find it weird going through the week without knowing what's happening around me."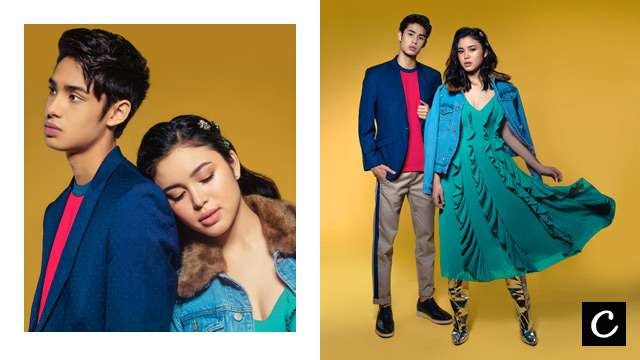 ADVERTISEMENT - CONTINUE READING BELOW
PRODUCER Macy Alcaraz ART DIRECTION Clare Magno PHOTOS Aya Cabauatan HAIR (Claudia) Renz Pangilinan MAKEUP (Claudia) Owen Sarmiento GROOMING (Donny) Jay Herrera STYLING Janelle Yau CLOTHES and SHOES Adidas, Aldo, Bench, H&M, Kashieca, and Syne SPECIAL THANKS TO Universal Records
It turns out, she was pregnant when she walked down the runway for various big-time designers.
"I was failing Interior Design and was so close to getting kicked out of UST, so English Language Studies was a lifeline. I took it."
Because we still can't get over Son Ye Jin and Hyun Bin's confirmed dating status!
Love anything with strawberry flavors?
They're proof that it's okay to follow your own timeline for success.
It's called going green on the internet.
The country might follow price increases in the US and other territories.
Aside from being the perfect anthem for broken hearts, the song is also gaining attention for its supposed backstory.
If you're thinking of leaving WhatsApp.
From The Candy Bulletin Community