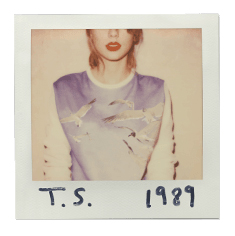 In case your alarm didn't go off for Taylor Swift's live stream on Yahoo!, here's what you missed. Her new record 1989 is coming out on October 27 and her first single "Shake It Off" comes as an immediate download if you pre-order her album. But that's not all! Taylor also released the music video for the super catchy track and we absolutely love all her dancer personas she has in the video. Can you count how many there are? Spoiler alert: she totes twerks in gold bling. Ha!
ADVERTISEMENT - CONTINUE READING BELOW
Which dancer!Taylor is your fave? We can't decide between her ballet dancer at rehearsal (in the most adorable cat jumper) and hip-hop dancer vibe! Ugh, Taylor. You're the best.
For more info on how to pre-order (and what package to get), visit TaylorSwift.com.