All Access
Cameron Dallas Opens Up In This YouTube Video
And he wants you to know that you're never alone in your struggles.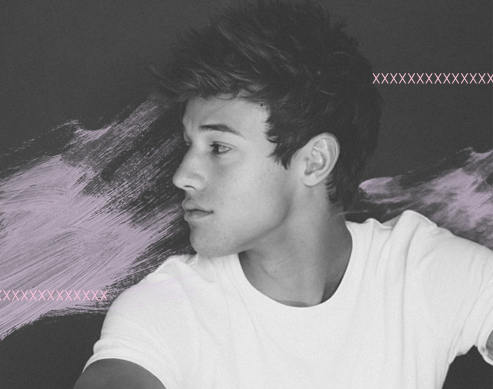 ART Trixie Ison PHOTO Facebook (Cameron Dallas)
Having a difficult or bad day lately? Don't worry because you are not alone. Don't believe us? YouTube and Vine personality Cameron Dallas talks about something he's written and his feelings when he woke up one morning and felt depressed and sad about a lot of things. (via J-14.com) Hit the play button to watch his heartfel video opening up to his followers online.
In his video description, Cameron wrote, "Hey, thank you all for helping me and supporting me. I know this video is a lot different than my usual uploads, but I felt a true passion and burning desire to share this experience with you all. Please know that it was really hard for me to open up, let alone to upload this video to millions of people. For me, I wanted to share this experience to help people out there that might be going through the same thing, and let them know that they're NOT alone, and that it will get better. Even if it only resonates with just one person. Love you all!"
ADVERTISEMENT - CONTINUE READING BELOW
His video is a wonderful reminder that we are never really alone in our struggles and that we really need a little push sometimes to go on. Sometimes, there are also moments when even if you try to shake things off, it doesn't work and you still feel down. But no worries, because that's totally normal and in those moments, we just need to slow down and take a rest and think of all the good things and cry a little bit to let out all the bad feelings.
READ MORE:
15 Journals To Inspire You to Express Yourself in Your Daily Diary
To the Girl Who Builds So Many Walls Around Herself
Here's Why You Should Always Believe in Yourself
So when you're having a bad day, our dear Candy Girls and Boys, go back to this video of Cameron and realize that you are never alone and that no matter how difficult it may be to believe, things will truly get better in the end. Hope you're having a wonderful weekend so far!
How do you deal with anxiety, Candy Girls? Share your pieces of advice below and let's help out each other. :)
ADVERTISEMENT - CONTINUE READING BELOW
We're so excited to see the sisters BEFORE the wedding!
You favorite childhood sweet is now in cupcake form!
Will your friendship survive the wrath of thesis?
Here are a few things that might help.
Fast cars and dark roads don't mix.
BTS' agency already made the official announcement.
The deep red lipstick shade flatters all skin tones!
The 19-year-old dancer also appeared in the music video and on Jimmy Fallon's show along with her dance crew The Lab!
This is straight out of a teleserye!