Joining a fandom for the first time can feel daunting for a lot of people, especially if it's one of the biggest fandoms out there: BTS' ARMY. With so many facets to what makes ARMYs more than just a community of dedicated fans, we've rounded up 7 facts all first-time ARMYs need to know about the fanbase to kickstart your journey to being part of the fandom. Read on to be schooled!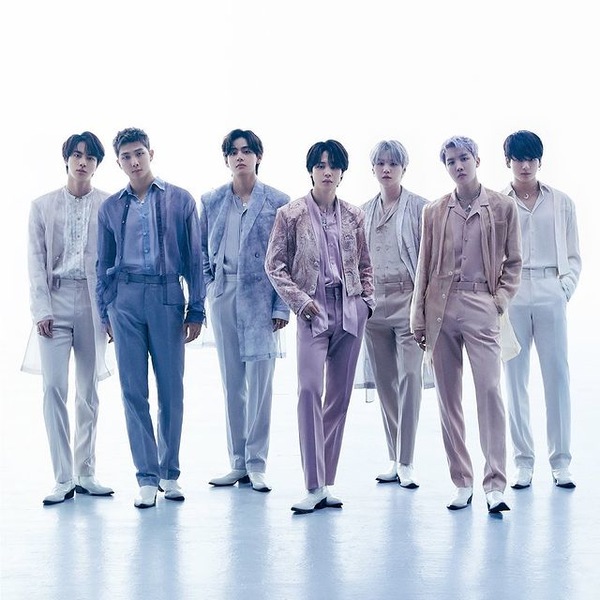 1. ARMY is actually an acronym.
The fandom name ARMY stands for "Adorable Representative M.C. for Youth,'' which the BTS members came up with themselves on July 9, 2013. The name came about through BTS' advocacy of making a stand and representing the youth through their music, and they wanted to empower their fanbase to do the same–hence, the name ARMY. It also symbolizes the fanbase's promise to stand with BTS (like an actual army) and stand together as the voices of the youth.
ADVERTISEMENT - CONTINUE READING BELOW
2. Borahae has a ~special~ meaning for ARMY.
Did you know that V was the one who coined the term borahae? During a concert last 2016, he came up with borahae which means "I Purple You." The word borahae is composed of two Korean words, bora (violet) and saranghae (I love you). Since violet is the last color of the rainbow, borahae can also mean "I'll love you 'til the end of days." How sweet!
3. BTS has its own lightstick called the ARMY Bomb.
We all know that lightsticks are an essential part of being a K-pop fan. They have become a symbol for different K-Pop groups, which is why ARMYs have their own official BTS lightstick called the ARMY Bomb which has gone through four different versions in the span of 7 years! With features such as changing colors and syncing to the music during a live concert to lighting up to the beat of your favorite BTS music videos on the WeVerse app–the ARMY Bomb is fun for every occasion! But do not stress out if you don't have one–you're still an ARMY with or without the lightstick.
4. ARMY supports BTS through their collective advocacy work!
K-pop groups make it a point to give back to the community by advocating for certain causes, and BTS is no exception to this. In fact, when BTS shares an advocacy with their fans, ARMYs always find a way to double down and support these advocacies. A prime example of this is how ARMYs over at McDonald's Philippines gave out McDonald's BTS meals to frontliners during the peak of the COVID-19 pandemic when the collaboration was just newly released, while ARMYs in Malaysia bought hundreds of the McDonalds BTS meal to give out to frontliners in their region as well.
Another example is when BTS made a statement against the discrimination of people of color and pledged to donate $1 million to the Black Lives Matter movement. Soon after, ARMYs banded together to donate the same amount as well. And just like that, in less than a day, over 34,500 ARMYs were able to donate over $1 million, exceeding their goal and matching the donation made by BTS themselves! This goes to show the dedication of the ARMY to not only support BTS but also give back to the community by doing so.
5. There is a reason why *whales* are close to ARMYs' hearts!
BTS released a song back in 2015 called "Whalien 52" which is about a 52-hertz whale that's said to be "the loneliest whale in the world." The song was written as a metaphor to represent the loneliness the youth feels in their transition to adulthood. Fun fact: In celebration of the 8th year anniversary of the group, Pinoy ARMYs adopted 8 whales from the non-profit organization Balyena.org and even named the 7 whales after the BTS members, while the 8th whale was named after the fandom–and the best part about this is that the adoption funds will be used toward the NGO's research and conservation projects in the future!
6. The ARMY family is one of the most *supportive* fanbases you'll ever meet.
Support groups are common concepts, but have you ever seen a fandom make support groups of all types and categories come to life? Well, ARMY definitely covers this base as they have several Twitter groups that cater to all sorts of topics you could think of. If you're looking for advocacy groups supporting hearing-impaired ARMYs, support groups for ARMYs aspiring to become scholars, or even a job board for ARMY looking for employment, your fellow ARMYs probably already have a page dedicated to that!
ADVERTISEMENT - CONTINUE READING BELOW
7. Here's where you can have a 24/7 jamming session to all things BTS together with fellow ARMY internationally!
A fandom that listens to their favorite songs together, stays forever–that's exactly what Stationhead's BTS radio is all about! Listen to BTS songs ~all day every day~ with fellow ARMYs across the world by downloading the free Stationhead app and hopping onto the BTS station for a sound trip like no other!