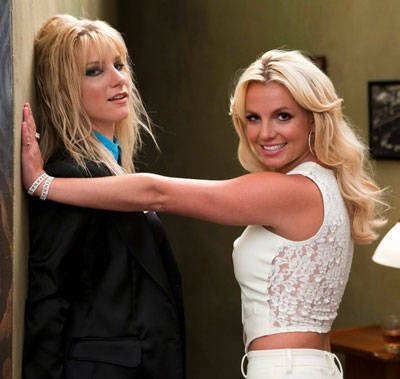 We all love Brittany! With her awesome dance moves and hilarious one-liners ("Did you know that dolphins are just gay sharks?), it wasn't long before they'd let her shine on Glee!
Heather Morris who plays Brittany is photographed here with Britney Spears—obviously from the upcoming episode on Glee featuring Britney's songs. Click here for another one with Glee's Ryan Murphy.
ADVERTISEMENT - CONTINUE READING BELOW
Judging from their outfits, this seems to be a scene out of "Me Against The Music" with Brittany as Britney and Britney as Madonna.
What songs are you hoping they perform on the Britney/Brittany episode?
(via BostonHerald.com)
Catch the season premiere of Glee on ETC on September 22 at 4pm!